I am experiencing an issue with newly purchased rounds not moving up the magazine body after a round is fired. Are solid point rounds taller than hollow point rounds? Can the amount of wax be an issue?
Below is a list of equipment and associated issues, as applicable.
- Ruger Mark IV 22/45 Tactical.
- OEM 10-round magazines.
- Aguila black box (see below), 500 rounds, no malfunctions.
- Aguila red box (see below), 100 rounds, 1-2 failures to feed per magazine between rounds 2-5.
Aguila Super Extra Hollow Point 22LR Rimfire Ammunition 500 Round Box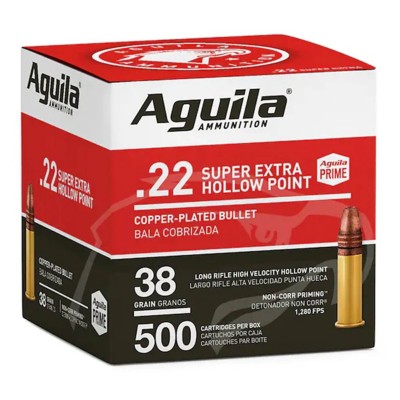 Aguila ammunition features a wide variety of unique loads for special rimfire applications. Aguila High Velocity ammunition produces tight g SCHEELS
www.scheels.com
Aguila Super Extra High Velocity 22LR Rimfire Ammunition 500 Round Box
Aguila's Standard High Velocity rounds are ideal for target shooting or plinking and provide tight groupings. The copper-plated bullet provi SCHEELS
www.scheels.com