Master Class
Founding Member
After many years and several failed attempts, I finally got my dream truck. Some people want a corvette, I drove one for a year and I really feel those are overpriced and I wasn't impressed. Perhaps because I'm a truck guy. Buying a Hummer is harder than you might think. They cost a crazy amount, and banks don't want to finance it because it's older than 10 years. Finally gave up and paid cash. I am super happy. There is so much room inside. I can place a 4x8 sheet of plywood flat on the floor with only 2 feet out the back.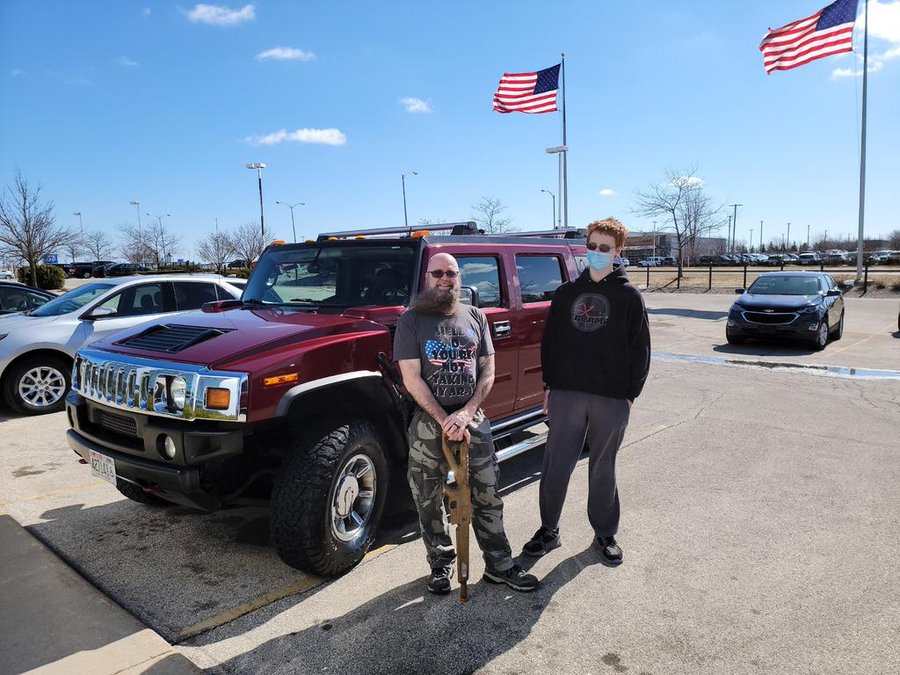 I told my wife I need to put a set of truck nuts on, she said no, it would portray a bad image by offending people. I said hell no, I'm getting a set. The only people that would be offended are skinny jeans wearing beta males and Karens. Neither of which is going to buy one of my firearms, not that I would even sell them one. OK, I didn't really say that, but thinking it is just as good, right? I refuse to sell to anyone who voted for Bidden. I put a lot of work into my 1911s, around 50 hours each. I'm very particular about who I allow adopting one of my children.
Did you notice the trailer hitch insert? Ya, this is going to be tacticaled out. Adding 1.5" wheel spacers all around because, you know, it's not wide enough. Mounting the spare tire on the bumper instead of inside the truck, adding a fully functional brush guard on the front.
The H2 has a 3" exhaust which I'm going to have a throaty muffler installed and this added to the end at the rear. In case you're wondering, yes, it spins when the truck is running. All I need to find yet is some missiles I can mount in the front. Real missiles would be nice, but the paperwork is a pain.
It does take up a bit of space in the parking lot. But I have disabled plates so I get the wide spots anyways. If you're wondering why would I need such a large truck? Well, that's easy. This can carry more firearms than my Jeep did. Because I'm disabled, I can hunt from my truck, so I have a rolling deer blind. I may have to look into having a sun roof mounted above the rear seats. Finally, I need something big to pull my cannon.