My turn to do a range "report", I go twice a week, shoot in excess of 400 rounds a week, but this range report is a special one with a twist. Kind of a testimony to the Prodigy and Hex in terms of reliability. I'm actually still in awe with what happened.
Long story short, let's say the Prodigy with a Dragonfly attached and 3 mags found themselves 6ft under water (with me), about 30min before going to the range. This was not a test, but at extreme feat of clumsiness, kind of reverse Cirque du Soleil
A quick clean/dry of all components, verifying the Dragonfly was still functioning (it was actually on under water and was working, I checked!) thanks to the seal plate, and off to the range. Didn't even change the battery on the RDS. Everything worked fine, and as always, the Prodigy delivers great accuracy
115gr CCI at 25 yards: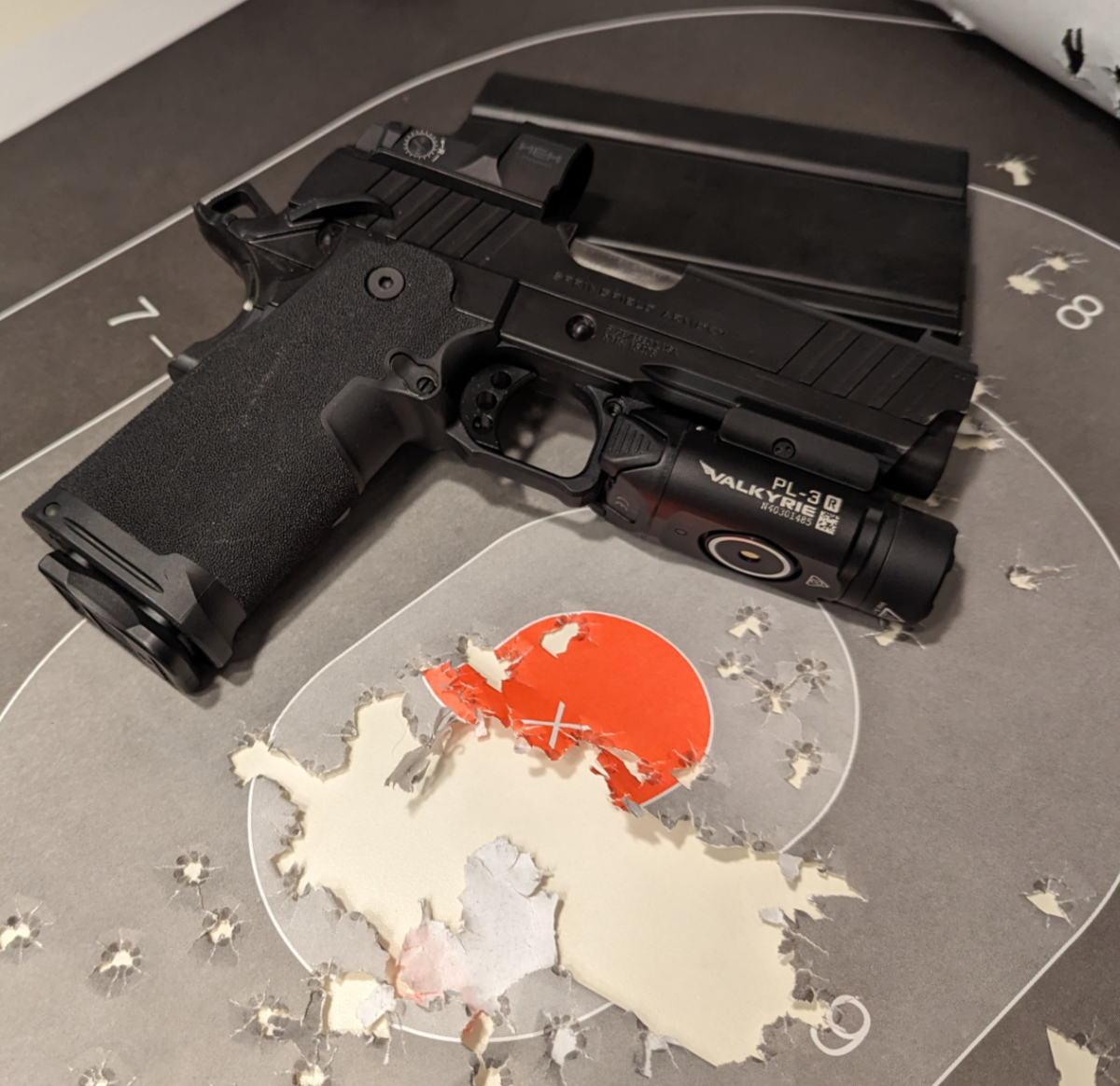 115gr CCI at 20 yards:
The odd ones and off target ones are one-handed support hand, that's sometimes what happens when one gets cocky and think he can rapid fire one handed...
To be honest, I've been mostly chuckling at the existence of the seal plate and only installed it for aesthetics purposes as without it there is visible air gap that looks horrible. Now I know, and the seal plate goes on by default, no questions asked.
Last edited: