Putting DOPE on the scope sounds super cool and to the layman it makes you sound super smart and technical. too. Is it hard to DOPE a scope, though? If you have the proper equipment and the data, it's actually simple.
So, what is DOPE? DOPE is actually an acronym that stands for Data On Previous Engagement. It's as simple as it sounds. Basically, you shoot based off of data that has been collected beforehand.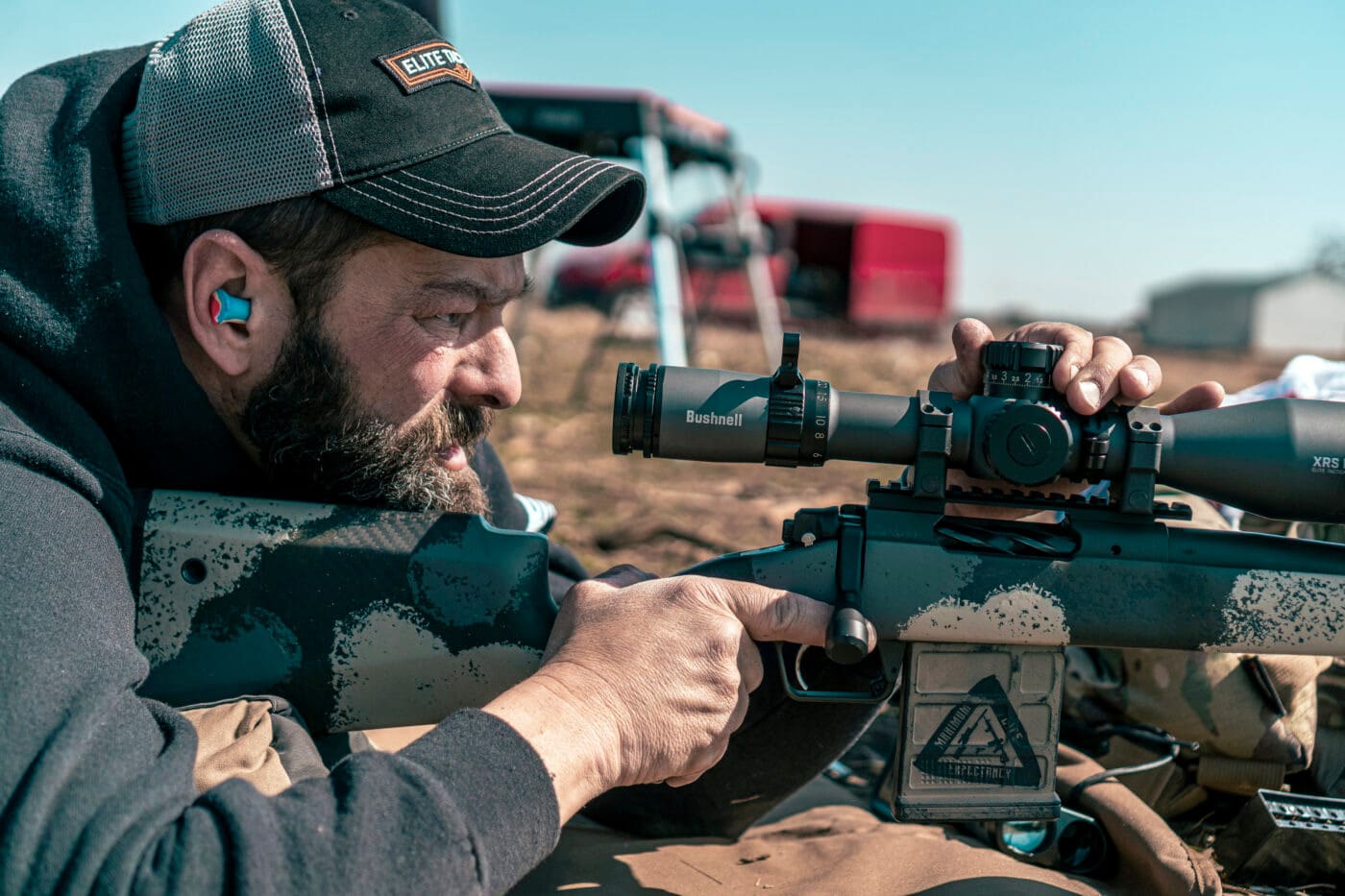 In its most perfected sense, if you have the same rifle and the same ammunition, then every time once you have your DOPE it will shoot the same. Is this ever how it works? No, but it's all about having the best starting place possible. The more variables we can eliminate the better.
We have things at our disposal called ballistic calculators, which run an algorithm based on a variety of parameters like your bullet weight, shape, barrel length, zero distance, etc. It runs all those together and spits out a solution to tell you what your elevation would need to be to shoot the target.
So, in that instance, you are getting DOPE from a computer without ever having to fire a bullet. This will get you close but not exact, so it's your job to actually shoot and fill it in with hard data.
How to DOPE a Scope in the Real World
How do you put DOPE on the scope? First off you need to have a scope meant for doing this. If you have your standard BDC reticle hunting scope, this isn't going to work for you. I mean, it can, but it's best to not.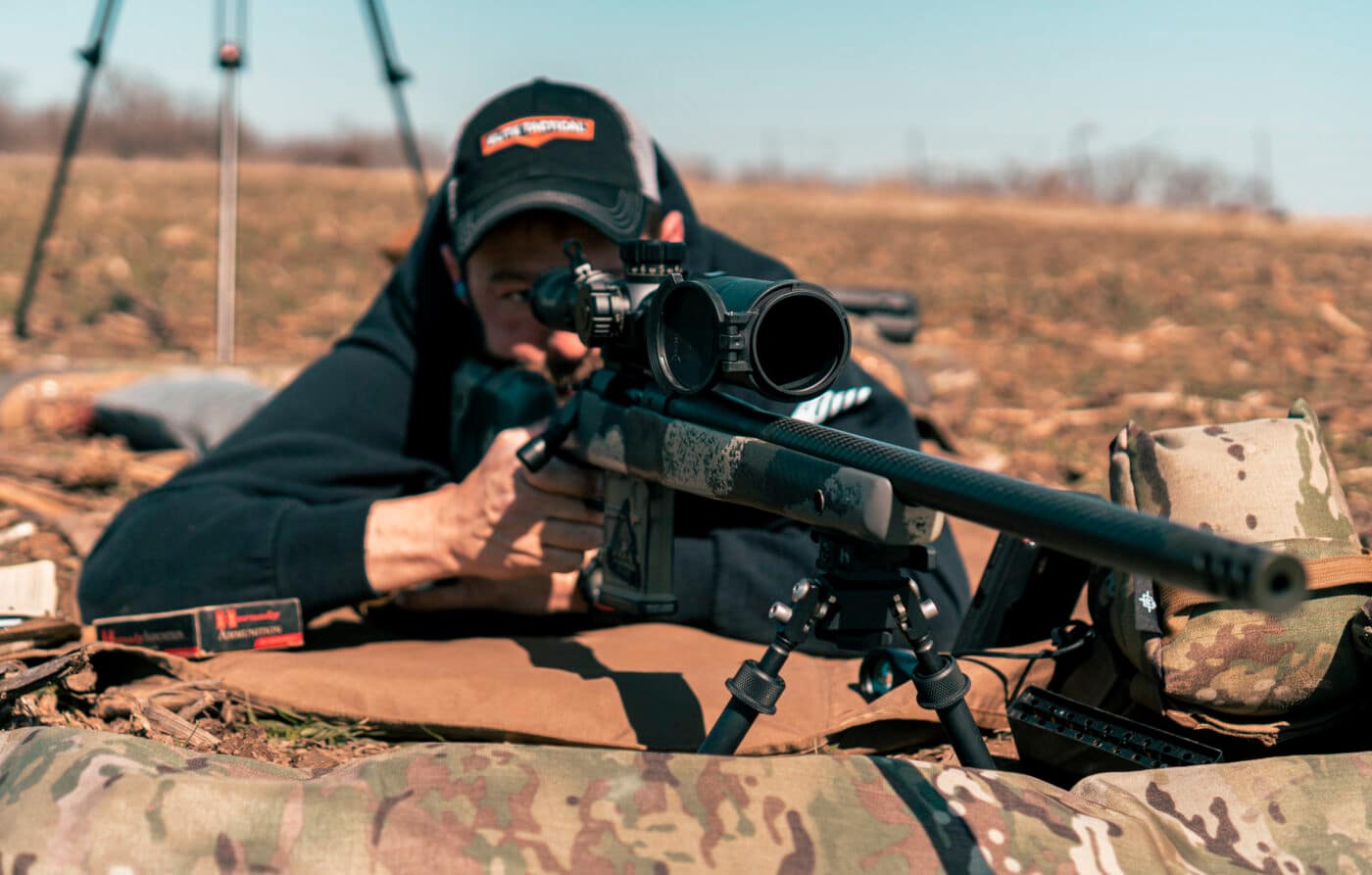 Scopes have adjustments in two forms — MOA and MILS. MOA stands for Minute Of Angle and MILS stands for Milliradian. MOA is kinda like the standard version, and MILS is the metric version. In our minds, MILS is the way of the future and the most popular method, so we think you should just start out learning in MILS. Comparing MOA and MILS can be complex, so we're not going to dive into it. We suggest a scope with turret knobs that has MILS for adjustments to get started.
Now, if we have a ballistic computer and we range our target distance at 900 yards, we punch that distance into our calculator and it computes that we need 7 MILS of adjustment on our elevation. As long as we have turret knobs with our MIL marks on the outside of the turret we just move the turret to the 7 MILS mark and in theory that is the correct DOPE to hit our target. So that is how you apply DOPE on the scope.
That scenario is clearly made up, because all the numbers worked out evenly. It is highly possible you will range a target at 913.5 yards and the solution will call for 7.23 MILS. More than likely, you will not have a 7.23 MILS line on your scope, so you might have to put it at 7.2 MILLS and just hold extra for that 0.03 MILS.
Okay, so let's say you shoot that target at 900 yards and your next target is ranged at 367 yards away. Let's pretend the solution, according to the computer, calls for 2.82 MILS. Now, you might think that this means you have to subtract 2.82 MILS of your previous adjustment, but that's false. You also don't have to come back to 0 MILS and then back to 2.82 MILS. It is as simple as taking the turret and setting it to that 2.8 mark and holding it a tiny smidge for that extra 0.02 MILS like we did previously.
Conclusion
This really can be that simple with modern tech. It's when you start diving into the math manually and looking at what a MIL is at distance that it can get complicated. But with modern technology, working like it should, it makes this easier for the people who can't do physics, trigonometry and conversions on the fly, like the vast majority of us. In the most basic sense, that is how you put DOPE on the scope.
Editor's Note: Please be sure to check out The Armory Life Forum, where you can comment about our daily articles, as well as just talk guns and gear. Click the "Go To Forum Thread" link below to jump in!
Join the Discussion
Featured in this video
Continue Reading
Did you enjoy this video?
46