Body Armor for EDC?
November 4th, 2020
5 minute read
Many shooters carry a firearm daily for personal protection. Many will also carry a knife, keep a rifle by the bed and regularly train.
How many own body armor?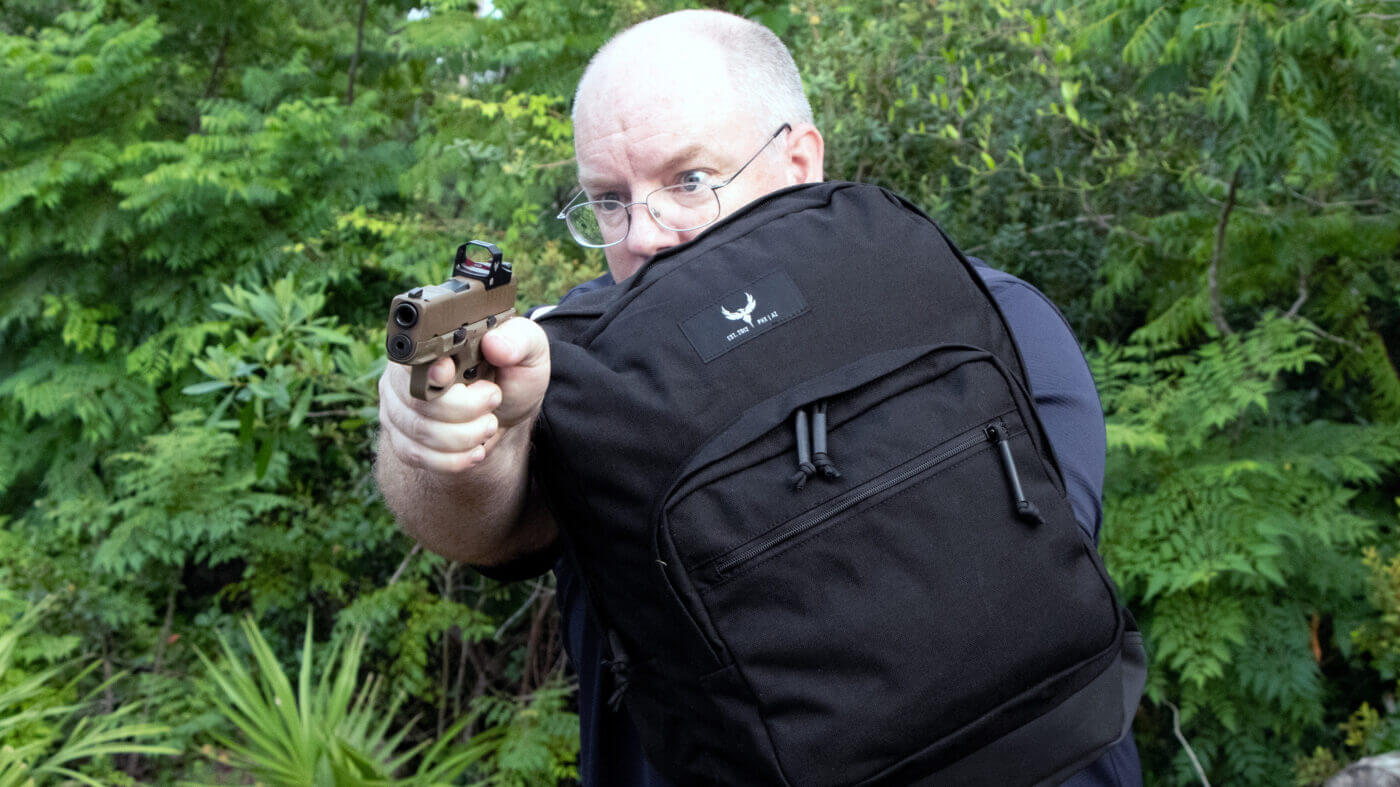 Body armor is for regular people (where legally allowed) as much as it is for law enforcement officers. Body armor is completely non-offensive and can only save lives. Yet, there seem to be relatively few gun owners who invest in this kind of protection.
Let's talk about what kind of body armor exists for regular folk like you and me.
What Is Body Armor?
Body armor is any kind of material that you use to protect yourself against incoming damage. In ancient times, body armor may have consisted of a stiff leather jerkin and crude shield. Advanced body armors were developed in Japan, Europe and other regions to defend against arrows, maces and swords.
As firearms technology advanced, old forms of body armor like chain mail were discarded as ineffective. Nevertheless, some people continued to experiment with armor that might stop bullets. It is rumored that Wyatt Earp may have worn a vest constructed of multiple layers of silk. Silk, one of the strongest natural fibers known, could be woven and layered to stop many of the handgun bullets fired during the 1800s.
In modern times, body armor is typically made of synthetic fibers woven into strong panels. These panels can stop many handgun rounds. Hard plates can stop many rifle rounds.
While some people refer to body armor as "bullet proof," it is not. Any body armor can be defeated through a combination of bullet speed, construction and composition. For example, a standard hunting round like a .270 Winchester will defeat almost any soft body armor.
Most body armor is designed to protect the torso and can be referred to as a vest. Other forms of body armor include helmets (or even a hat) and shields.
Generally, body armor is legal to own in most areas of the United States. Even though body armor has no offensive capability, it is regulated by various state and federal laws. Many states, as an example, make it illegal for a convicted felon to own body armor or for anyone to wear it while committing a crime. Other states have more restrictive laws on the books. I strongly encourage you to research your local laws on this.
Options for the Average Joe
AR500 Armor is a U.S. company that delivers high-quality body armor at prices the Average Joe can afford. I've been a fan of the company for many years and purchased some of the company's hard rifle plates for duty use when I was a police officer. For a combination of features and price, AR500 Armor's products are tough to beat.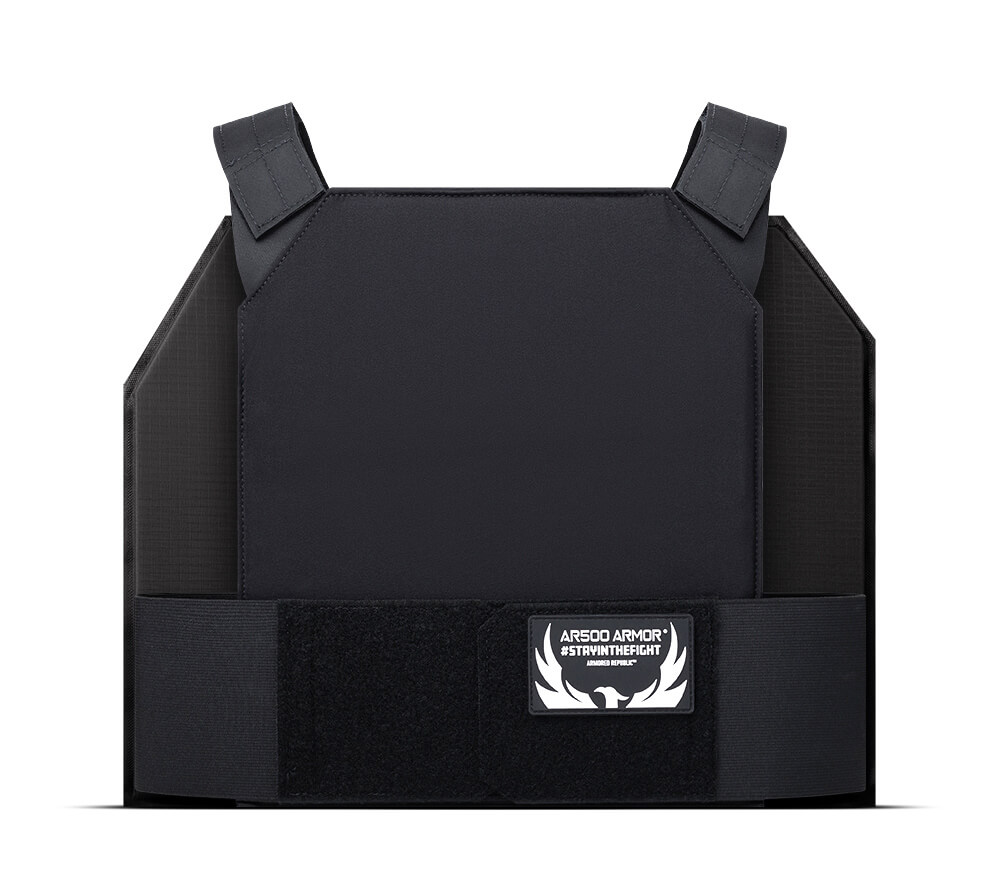 The company offers many products, but three in particular stand out to me as being perfect for the regular American gun owner.
If you need something concealable and designed to be worn during normal activities, consider building a concealment package from AR500 Armor components. The company offers the AR Concealment Plate Carrier that is made of four-way stretchable material. It is thin enough to hold the company's 10"x12" soft body armor panels under a casual shirt jacket or sweater all day.
With two Level II armor panels, the set would cost $249. Upgrading to the IIIA panels costs a little more but still keeps the total price under $300. If you work in a high-risk environment, this armor is an affordable life insurance program that can pay a dividend far greater than any other policy you might own.
Packing It In
The Phoenix Armored Backpack is the lowest-profile option available from AR500 Armor. Using a standard-looking backpack, the company sews in an armor panel for a significant measure of protection. While it does not offer the same amount of protective coverage the AR Concealment package does, it is much lower profile and may replace something you carry daily already.
This is not a tactical backpack festooned with webbing that hints at its enhanced capabilities. It can easily pass for a school pack or a dad's diaper bag. You could carry the family's snacks around an amusement park in it, and no one would be the wiser.
The backpack can provide protection to your heart and lungs from behind while moving away from the danger. Likewise, you can use the pack as a shield when moving toward the threat. I also found that I can wear the backpack on the front of me allowing me to use both of my hands to control a pistol.
With a pistol-rated soft armor panel, these backpacks start at $149. You can upgrade them with a hard armor rifle plate and with a first aid kit designed to address traumatic injuries like gunshot and stab wounds.
Close to Home
For home defense, check out the AR Freeman Plate Carrier with Armor Package. This package combines a minimalist-style carrier that can hold two 9"x9" rifle plates to protect your heart and lungs. It is small enough to tuck next to your bed, and it is quick to don should you wake up to a threat in the middle of the night.
On the outside of the Freeman Plate Carrier are laser cut MOLLE-compatible slots for the attachment of magazine pouches or other gear like a flashlight. AR500 Armor uses Cordura 500D nylon with Hypalon shoulders for a combination of durability and light weight. With the rifle plates, the package starts at an unbelievable $124. At that price, you even get your choice of colors: black or coyote.
Final Thoughts
The odds of needing body armor are roughly equal to the odds of needing a firearm. Yet, most people who carry a concealed weapon or keep a gun for home defense don't own a single piece of this life saving gear.
AR500 Armor makes affordable armor that complies with the standards set by the National Institute of Justice. Consider where body armor might make sense in your life. If you stop a single bullet with it, I guarantee you will be happy to have spent the money on your own body armor.
Editor's Note: Please be sure to check out The Armory Life Forum, where you can comment about our daily articles, as well as just talk guns and gear. Click the "Go To Forum Thread" link below to jump in and discuss this article and much more!
Join the Discussion
Featured in this article
Continue Reading
Did you enjoy this article?
106