Hog Hunting with the
XD-M
June 6th, 2019
3 minute read
Pigs have become invasive throughout much of the United States, damaging farm land and running off native wildlife that many land owners would rather not see leave. What has been one man's problem has conversely become another man's pursuit. The sport of hunting pigs is a burgeoning one with ever more hunters looking to fill tags and their freezers.
For folks from much of the Midwest like myself, we thankfully have not been overrun by pigs, but still would like the thrill of that type of hunt, and honestly, who doesn't love bacon? So I booked a hunt with the good folks from Big Oak Elk Ranch in West Union, Iowa so I could bring home the bacon, too!
Gear Load-Out
To do a pig hunt where you are on the confines of a game farm, yet dealing with a wild animal, I did not want to bring the entire kitchen sink with me on my hunt. I decided to challenge myself by using a handgun for the hunt. Beyond that, three decisions for gear had to be made: firearm, holster and ammunition.
Firearm: Springfield Armory XD-M 5.25″ Competition Series Model 10mm
Holster: Galco Silhouette High Ride Belt Holster
Ammunition: Federal Premium 10mm Auto 180 Grain Trophy Bonded Bear Claw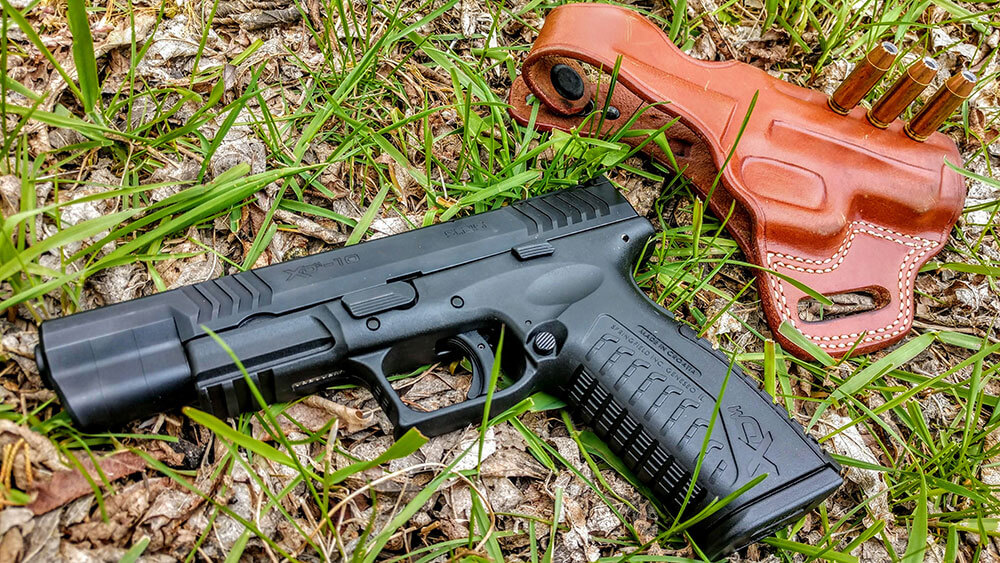 I chose the Springfield Armory XD-M Competition 10mm because of its sighting radius, match barrel, magazine capacity, and stopping power. "Which is the best handgun pig cartridge?" could be argued until the cows come home, but there is no denying the strength of the 10mm Auto. The Galco holster was something well-worn that I already owned, and the Federal ammo was a no-brainer for its 650 ft-lbs of energy.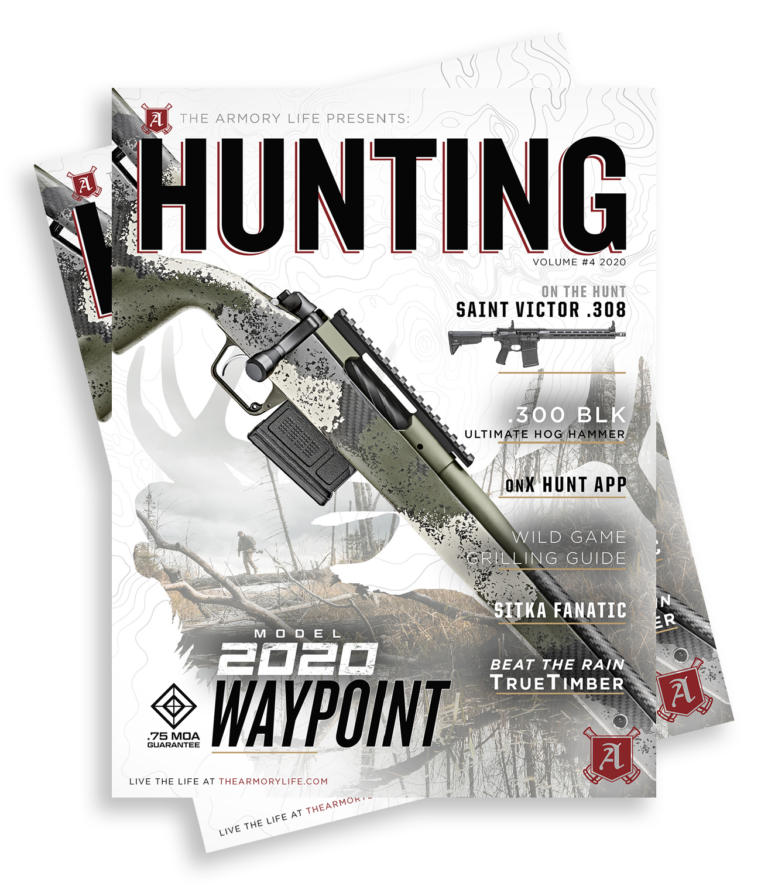 Preparation for the Hunt
The recoil of a 10mm is likely more than most of us who constantly shoot 9mm or .22 LR are used to, myself included. However, it is something very manageable in the Springfield Armory XD-M Competition 10mm. I shot roughly 50 rounds of American Eagle FMJ to refamiliarize myself with the recoil and to sight-in my XD-M out to 20 yards. I made this a slow, concerted exercise and felt very confident leading into the hunt.
The Hunt
Upon arriving at Big Oak Elk Ranch, I quickly tucked away my extra gear and clothing in one of their cabins in order to jet out to the portion of the game farm with my guide Henry to where the pigs should be found. The terrain of northern Iowa boasts a lot of sharp ravines and valleys making even small sections of land more challenging to navigate. It took us some time to eventually locate the pigs we were after and they ended up being in a harshly angled gully. Henry explained that if he took to the bottom while I stayed on top of the ridge, he should be able to push them to me. I positioned myself behind some tree stumps in the sparse landscape and watched Henry disappear into the gorge.
Within about five minutes of Henry's vanishing act I saw two very nervous pigs headed my way. They paused and looked back where they had come from, about 20 yards away from me. This was a doable distance, but a small amount of brush obscuring my view of their vitals made me wait. They moved forward tensely about five yards closer giving me the window of opportunity I had waited for…BANG!!! I shot the largest pig in front and could immediately see my point-of-impact which was center of his chest; hopefully a heart/lung shot. The pig I shot stiffened up and was in shock, but not down yet. Wanting this to be a quick, humane harvest I shot twice more and the pig fell over and perished. Success!!!
To be ground level only feet away from a 200+ lbs animal with only a handgun is quite the rush! With this harvest, I was able to bring home close to 100 lbs of ham, bacon, roast, and many other cuts of meat for my family and myself, so the hunt was a terrific victory for our dinner plates.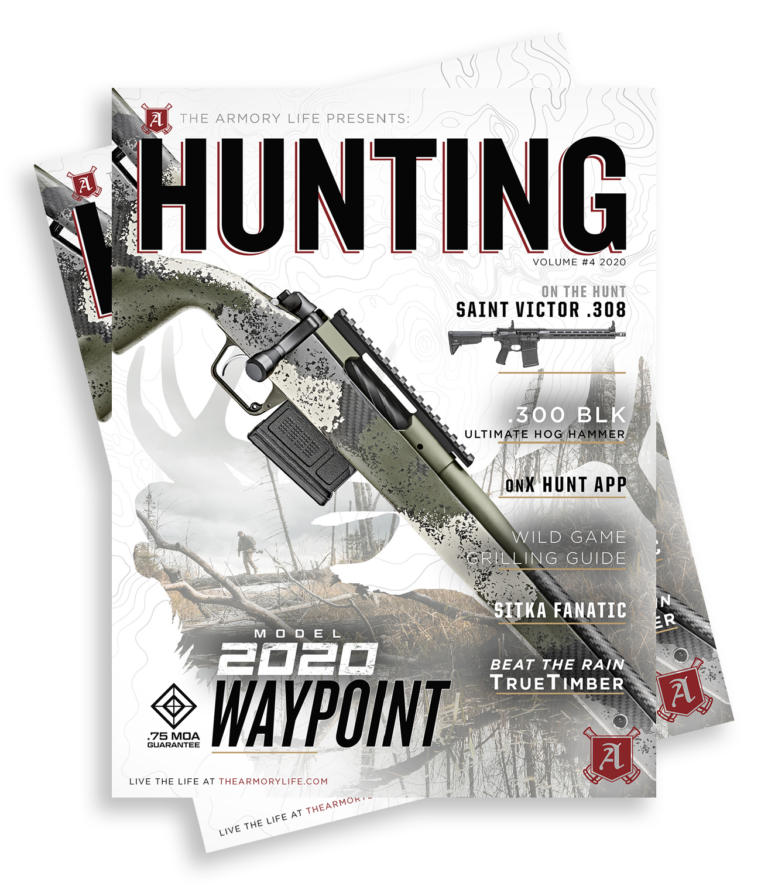 Join the Discussion
Featured in this article
Continue Reading
Did you enjoy this article?
199