Holosun P.ID Review: Rechargeable Weapon Light at a Reasonable Price
July 13th, 2023
6 minute read
Looking for a rugged pistol light at a fair price point? In this Holosun P.ID review, Ryan Domke examines the new high-output white light from a company that has built a solid reputation in the optics community. The P.ID weapon light offers dual output, a high candela beam intensity and a 7075-T6 anodized aluminum body.
I firmly believe in staying ready so you never have to get ready. When it comes to my EDC loadout especially, I want to make sure I can handle whatever or whoever may come my way. To do that, you must be able to see what's happening. After all, what good is a gun if you can't see what you're aiming at?
That's where weapon-mounted lights (WML) come into play. I prefer to carry a handheld light and a WML, so I've been testing both types over the years. I must admit, I was intrigued once I heard that Holosun was coming out with a line of lights.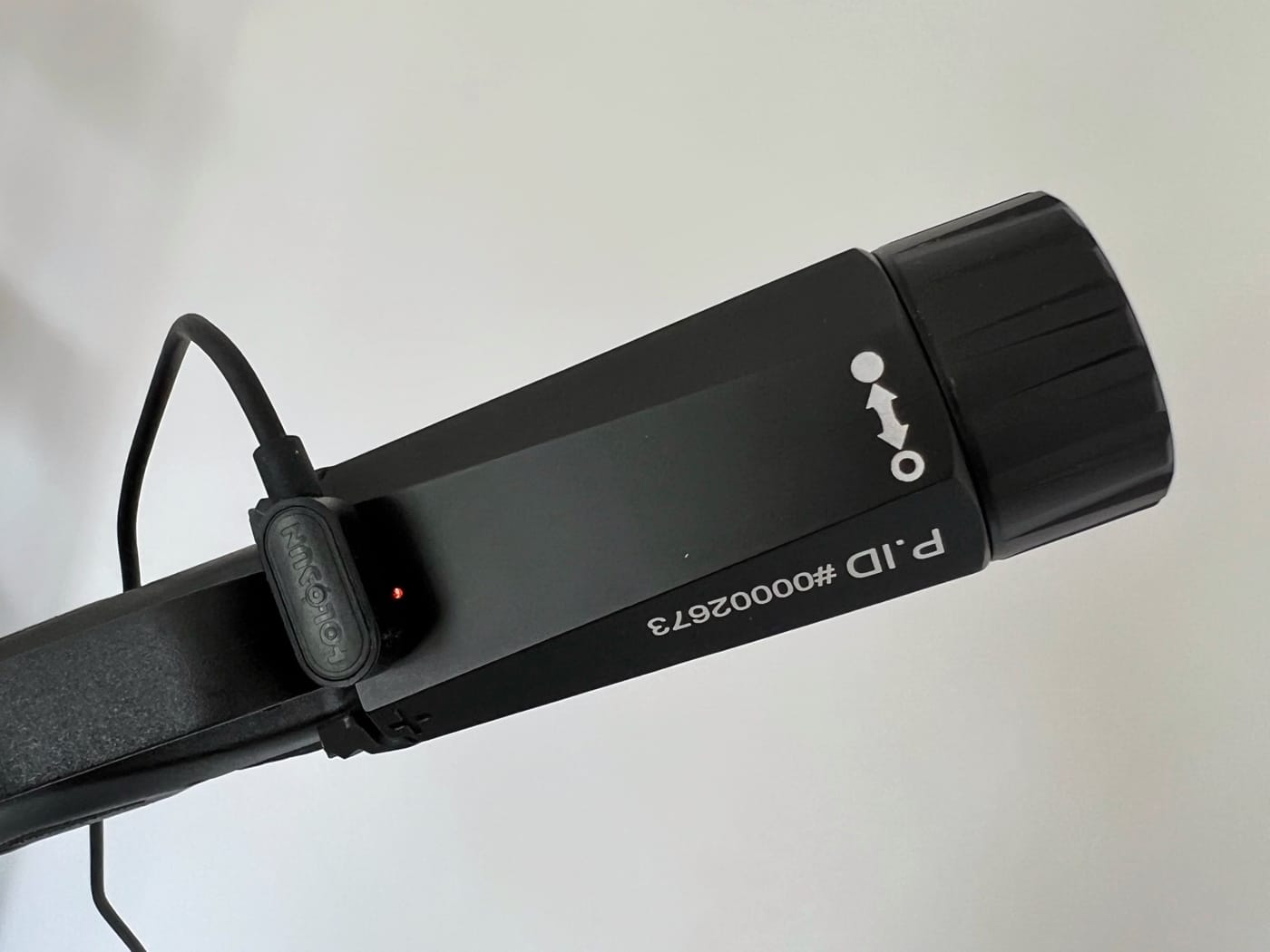 It wasn't more than just a couple of years ago that I had barely heard of Holosun and didn't have any of its optics. Fast forward to today, and I probably have more Holosun optics than any other single brand. Given how impressed I've been with the optics, once I heard weapon lights were coming, I knew it was only a matter of time before I'd test one out.
This is a review of the base model P.ID (Positive Identification), and there are three other models. If the base model can impress, the other models will too.
Holosun P.ID Features
Technology advancements have helped push various firearm accessories to the next level, lights included. Long gone are the days of bulky, quick-to-die lights that cost an arm and a leg.
While the P.ID isn't necessarily "ultra-compact", it feels reasonably small. Potentially helping the P.ID feel smaller than it is, the ambidextrous activation buttons are slightly angled inward and don't get in the way while holstering or shooting.
You must simultaneously hold both buttons down to switch between high and low modes. Low mode will put out 500 lumens, and high mode will put out 1,000 lumens. If I could have added a feature, though, it would have been a strobe mode to help disorient an attacker if needed.
The P.ID also has a nice lockout feature. Have you ever accidentally activated your light while holstering or transporting it? I know I have. With the P.ID you don't have to worry about that. By triple-tapping one of the activation buttons, you cannot turn the light on until it is triple-tapped again. I suppose activating it would still be possible, but it is extremely unlikely.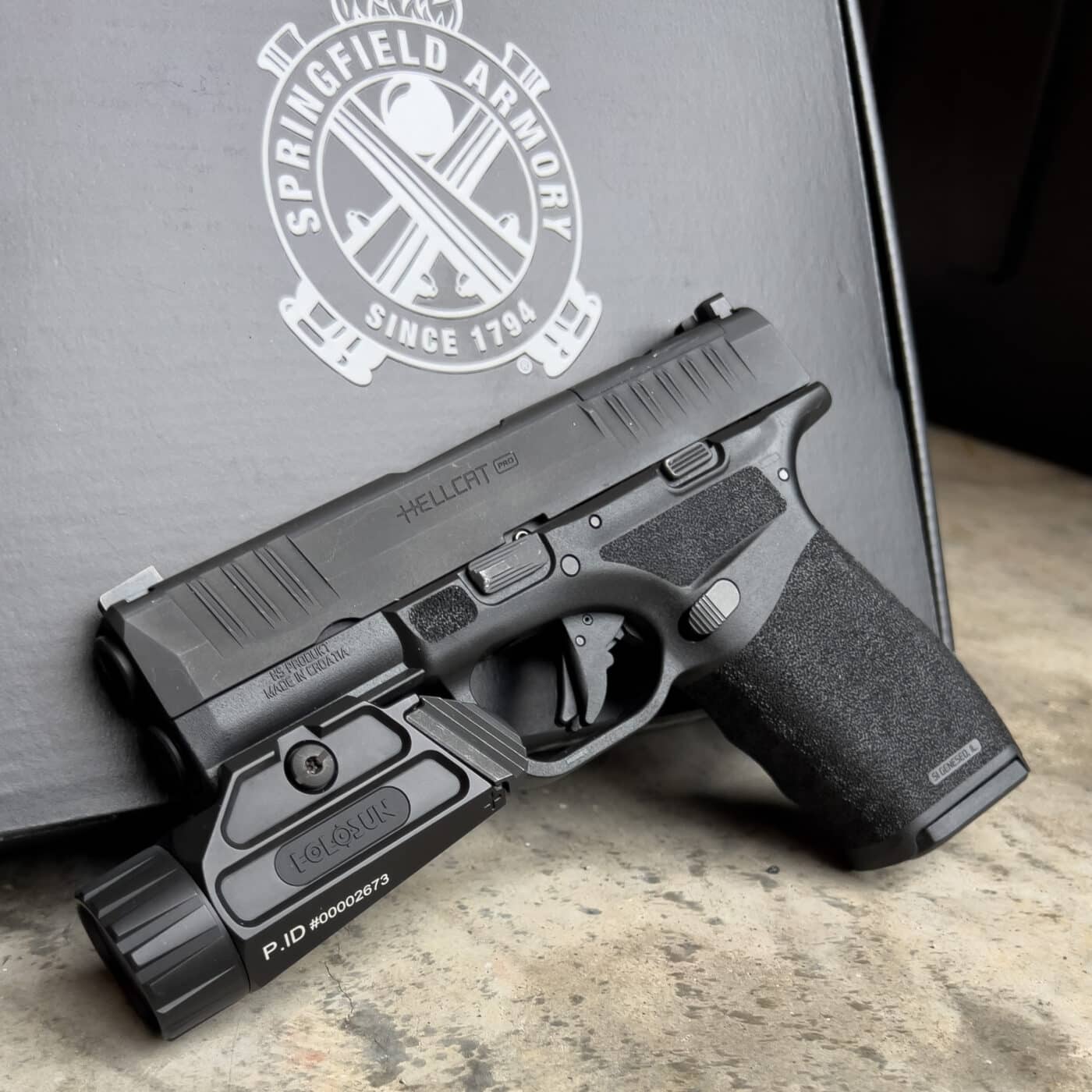 To maintain the possibility of the light turning on to begin with, the P.ID is powered by a rechargeable 18350 battery. Charging is quick and easy with the magnetic-style charger, as opposed to a mini-USB style which can be a real pain in the rear. You'll have an indicator light to let you know it's connected properly, which is appreciated. I'd still much prefer a standard battery over a rechargeable though; you can call me old school, I guess.
Specifications
| | |
| --- | --- |
| High Output | 1,000 Lumens |
| Low Output | 500 Lumens |
| Peak Beam Intensity | 23,300 Candelas |
| Battery | Rechargeable 18350 |
| Charging Cable and Connector | USB Type C with magnetic connection |
| Run Time | 60 Minutes on Low |
| Length | 3.2 Inches |
| Weight | 5.2 Ounces |
| Housing | 7075-T6 Aluminum |
| Dust & Water Resistance | IP68 (dustproof and submersible) |
Home Test & Range Time
Opening the box, you'll find three rail adapters, a T10 Torx tool and a magnetic charger. The battery was partially charged upon first look, but I always fully charged my lights before the first real use. I headed outside that same evening as soon as it was done.
The first thing I noticed as I lit up the backyard was how nice and balanced the spill and throw was. Often, lights throw their light very far with a concentrated hot spot, or the opposite and you have a hard time focusing on a specific target. You can tell the amount of R&D that went into the P.ID with how nicely balanced the light output is.
The 500-lumen mode is more than bright enough to clear your house without blinding you. The 1,000-lumen mode is excellent for checking the backyard or trying to locate someone or something in a larger area.
I haven't had the chance to shoot with it in a complete darkness setting, but I have in low-light and found it easy to acquire and stay on target. I was still able to see my sights well too. With the light mounted, I've put just about 500 rounds through various guns, and it's always stayed secure without tightening.
I hope I never have to rely on it in a self-defense scenario, but I wouldn't see any issues in doing so at this point.
Pros & Cons
There are a number of pros and cons to this light. In my view, they are:
Pros
Very affordable with street price often found below MSRP
Dual light output
Easy to use magnetic charging port
Good balance of throw, spill and hot spot
A rechargeable battery, USB cable, Torx tool and rail adapters are all included
Cons
No strobe feature
Few holster options currently
Longer battery life would be welcome
Is the P.ID Worth It?
Only you can answer if the Holosun P.ID is right for you, but from a value perspective, I would say it's worth it. You can almost always find one floating between $100 and $115.
I, of course, can't speak to the longevity of it quite yet, but I don't foresee any out-of-the-ordinary issues arising. With Holosun entering the light market with such a promising product, I'm looking forward to seeing what's next from them.
If you're in the market for an adjustable, rechargeable and durable weapon light, the Holosun P.ID is worth putting on your list of options.
Editor's Note: Be sure to check out The Armory Life Forum, where you can comment about our daily articles, as well as just talk guns and gear. Click the "Go To Forum Thread" link below to jump in!
Join the Discussion
Featured in this article
Continue Reading
Did you enjoy this article?
50