A great way to improve your range experience is to include barricades that can introduce movement and alternate positions to challenge your marksmanship abilities. Barricades can take many forms and the step-type barricade is probably the most versatile given the multiple shooting positions that it can provide.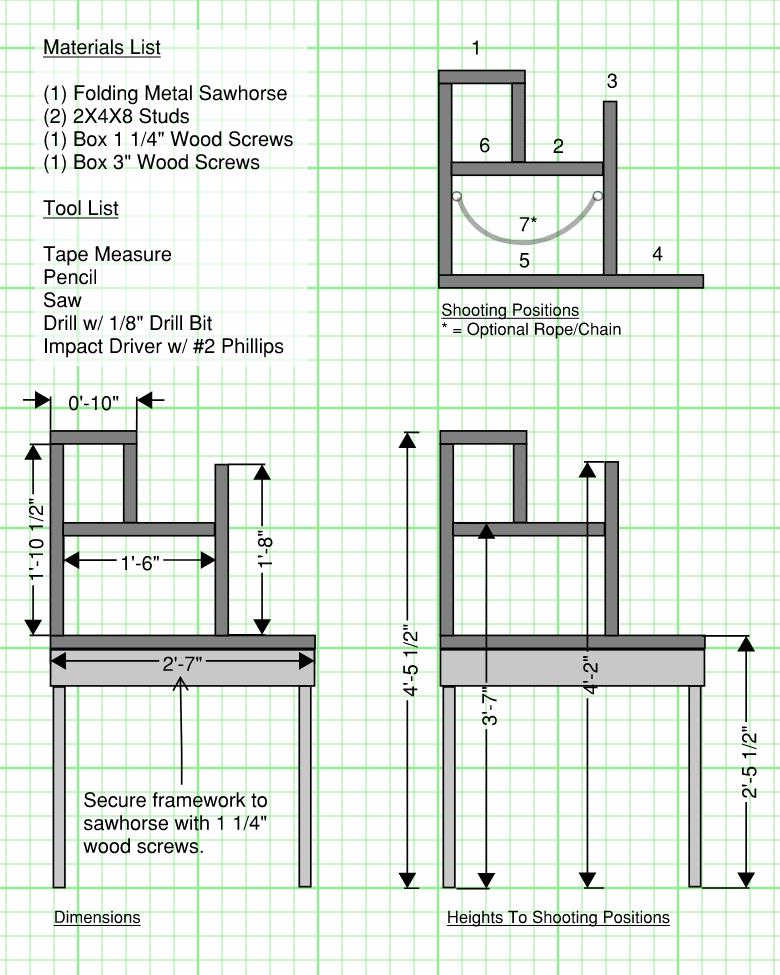 One of the great things about a shooting barricade is that is can be used with a variety of firearms: from a 1911 pistol to your tricked-out Springfield SAINT Victor. The problem is that these kinds of barricades can also be pretty large, which make them impractical if you drive a smaller vehicle or live in an apartment. My challenge was to build a barricade for less than $50 that I can put in the back of my Jeep but is still viable for training use.
The Easy Way?
I kicked around a couple of ideas before I stumbled onto some online posts that showed folding metal sawhorses being used as a platform for the barricade framework. This was perfect for my application since the support legs fold up inside the base to make everything a simple one-piece affair.
The sawhorse that I bought is made from light gauge sheet metal which will help keep the weight down as I tote it from place to place. My tally after the trip to the hardware store came to about $42 out the door for the sawhorse, two eight-ft. 2×4's and wood screws.
The fun part was designing the 2×4 frame to take full advantage of the 31" width to give me multiple shooting positions. I won't bore you with dimensions, but I was able to create steps to shoot off in the kneeling, crouched and standing positions, as well as a simulated fence post.
A neat side benefit to my layout is that I can suspend a chain or rope in the wide 12"x18" lower portion of the frame for a little added challenge. The sawhorse has pre-drilled holes in the top that I used to attach the framework and it would be a good idea to add some additional screws at the very ends and along the sides for more stability. Collapsed down, the barricade is about 30"x31", so it fits perfectly through the passenger door of my Jeep and right onto the backseat.
Check out the included instruction sheet with a materials and tool list as well as dimensions.
Conclusion
Some of you may be wondering, how stable it is. The truth is that it feels inherently less wobbly than my larger barricade, but I can't put as much forward pressure on it so it's a give and take. In actual use, this isn't a big deal to me because I don't normally load hard into barricades, anyway. This design checks all of the boxes to give me a lightweight, compact and versatile barricade that's much easier for me to transport while being functional enough to use with my precision .22, carbine and/or pistol.
Editor's Note: Please be sure to check out The Armory Life Forum, where you can comment about our daily articles, as well as just talk guns and gear. Click the "Go To Forum Thread" link below to jump in and discuss this article and much more!
Join the Discussion
Continue Reading
Did you enjoy this video?
47