Is Your CCW System Built on a Flawed Foundation?
December 28th, 2022
6 minute read
Purchasing that first handgun for concealed carry certainly requires a great deal of thought. Criteria such as size, caliber, action type and brand are deeply considered, and hopefully you arrive at the right decision based on your needs and lifestyle. Holster selection also requires a bit of mental gymnastics.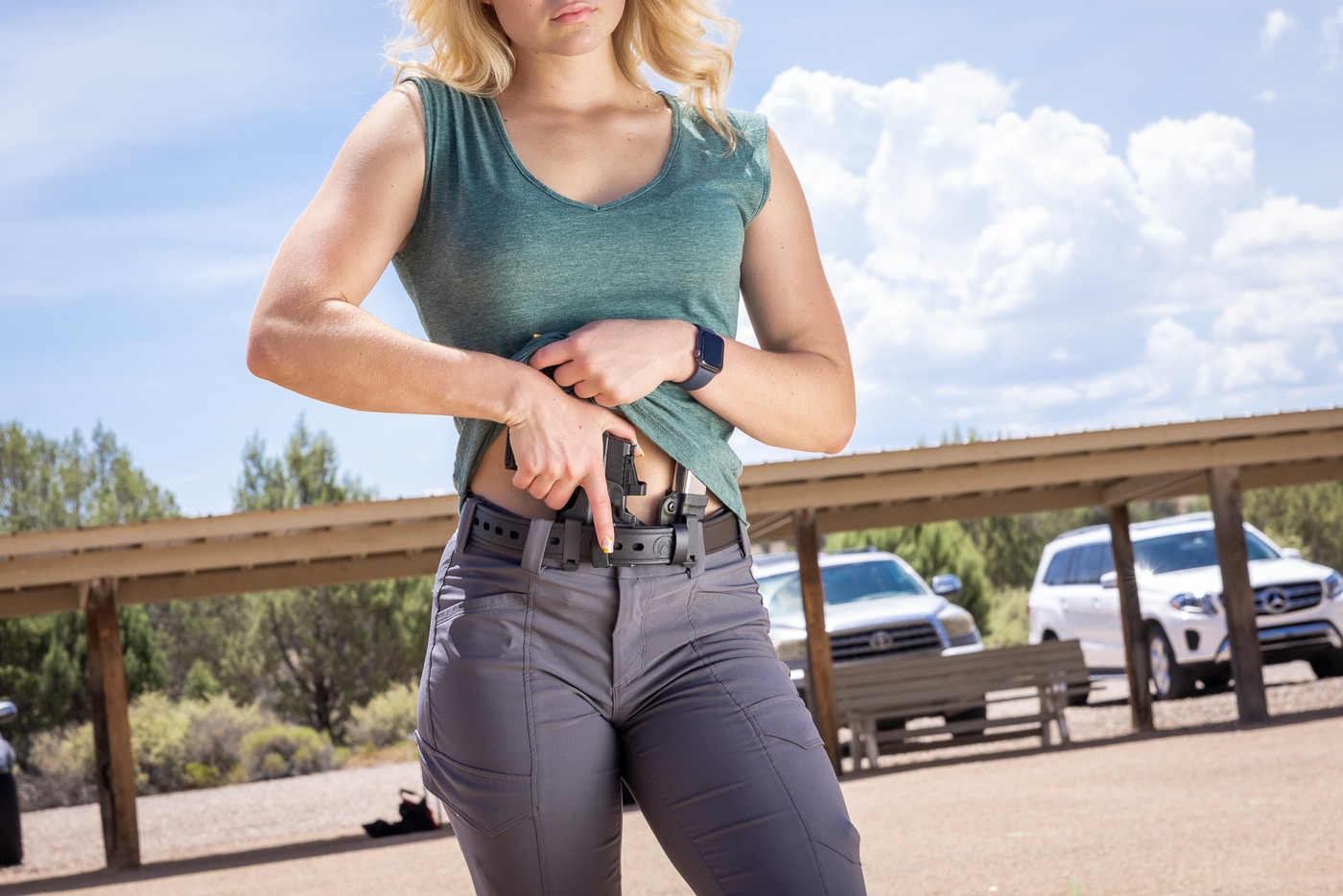 But, after you sort through the various possibilities, finding the right rig should not necessarily be especially difficult. With a state-of-the art gun and holster, you're on the right track — but there is yet another critical part of the equation needed to complete that package.
Concealed Carry Belt: An Overlooked Component?
For most people, a belt is simply something that holds up your pants. It may very well be a fashion statement with fancy leather or an eye-catching belt buckle, but other qualities such as how it's made and materials used are not part of the picture. As long as it's stylish and keeps those trousers in check, all is good. But, as many of us have come to find out, adding a holstered handgun to the mix changes everything
Experience can be defined as the hard lessons learned when doing something the wrong way. Back in the day, law enforcement officers typically carried a small, short-barreled revolver when working as investigators or when on their own time. I thought I had really arrived when I strapped that snub-nosed revolver on for the first time and set out to blend in with the real world. But, I soon discovered a problem.
The belt remains the foundation of the concealed carry system, and cutting corners can lead to all sorts of unintended consequences. My department store "Saturday Night Fever" signature belt didn't support the gun properly, no matter how tightly I cinched it up. Mind you, this was a small gun in a pancake-style holster that should have been invisible under a light covering garment. Unfortunately, the butt of the gun stuck out quite bit, and my attempt to be low-profile didn't make the cut.
In time, I did figure it out and made the correction. I discovered that with the right belt/holster combination I could discreetly carry even a full-size service handgun. But you don't have to go down the same path. By paying just a little attention to the details, the educated consumer has a wide variety of choices available. A good belt not only supports and helps hide the gun, but it also makes for a more efficient draw stroke.
What CCW Belt You Need
There are a few different qualities you may want to consider when buying a gun belt. They include width, thickness and construction. You also need to give some thought to the type of clothing worn and the social settings in which you might find yourself. Rough tactical-style belts that may be appropriate on the shooting range may not make the cut in a professional office environment. We also need to come to terms with the fact that a 1″-wide dress belt may not be the optimum choice if your everyday carry gun is an all-steel 1911.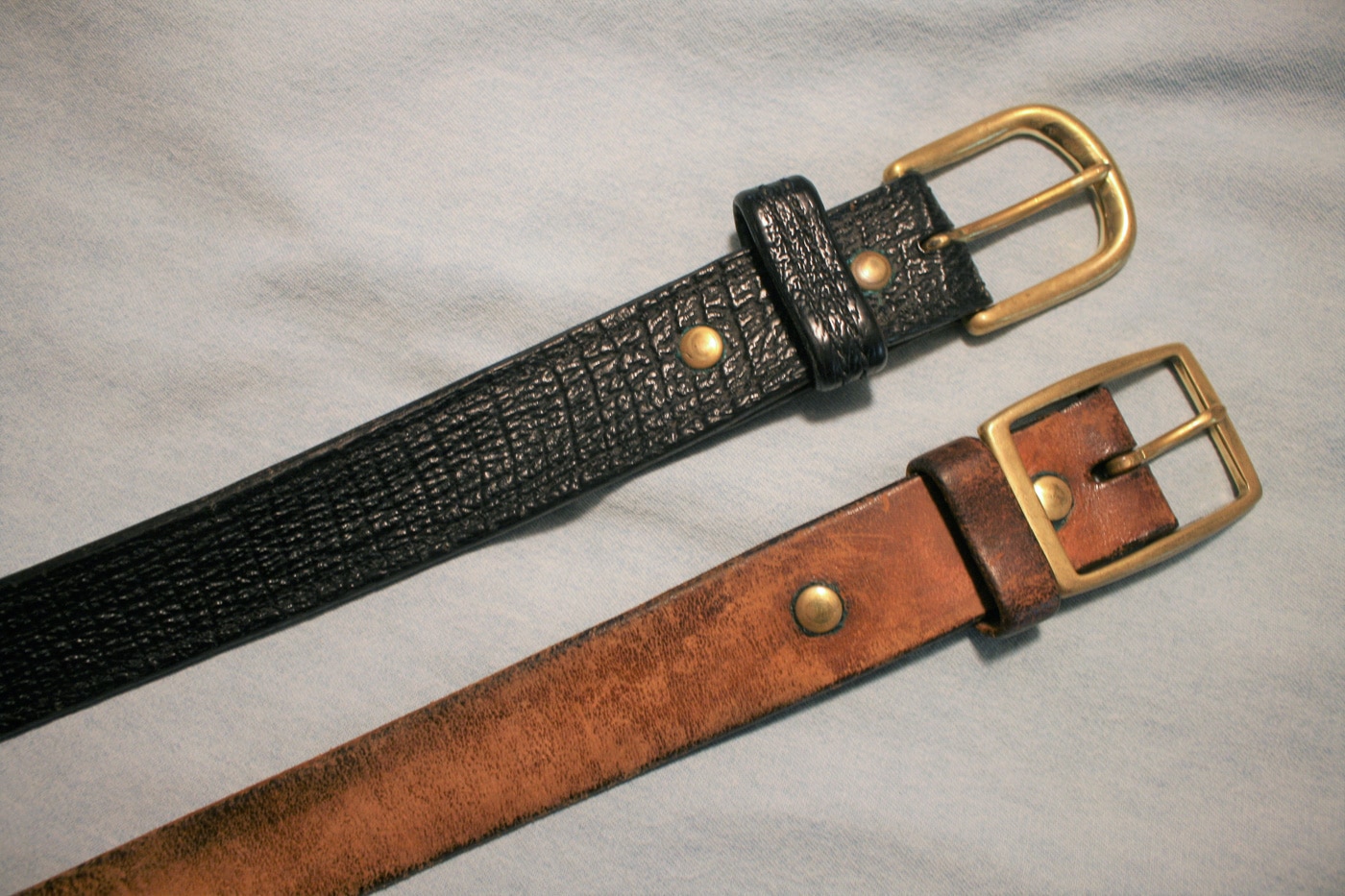 Without question, the best place to start your search is from one of the reputable holster manufacturers. These guys understand the concealed carry game, and the belts they turn out are far superior to what you're going to find down at the local haberdashery. The width of dedicated gun belts for concealed carry typically range from 1¼" to 1¾". Just about all of the belts I use for everyday carry are 1½" wide, but I'll confess that my everyday attire is pretty casual. At this stage of the game, the frequency of spotting me in a suit and tie is roughly the same as a visit from Haley's Comet. You, however, may have very different requirements relative to apparel. In order to be discreet, that belt needs to blend in as well, and anything less might very well give you up.
In addition to width, the thickness of a belt also plays into the equation. Most off-the-rack belts are relatively thin and may not support the weight of the gun, regardless of the width. Additionally, there may be some superfluous fore and aft movement on the belt, which has a negative impact on draw efficiency. Many quality gun belts are a double thickness, which effectively solves the issue of the holstered pistol drooping on the belt. Guns that are stabilized come out of the holster just a little bit quicker when drawing.
Another detail to check out is the size of the slots on your holster of choice. Many off-the-rack holsters are cut to accommodate belts of 1¾" width and are not the best choice when wearing a narrower strap. This may seem trivial, but things will work out so much better when everything is in harmony.
Leather or Nylon Belt for CCW
Gun belts have traditionally been made of leather, but in recent years nylon has been coming on strong. For most everyday carry applications, I feel leather is a little more low profile. True, if your carry rig is completely concealed under a cover garment, the type of belt doesn't matter. But if you favor some sort of open-front garment such as a sport coat or windbreaker, leather may be the way to go.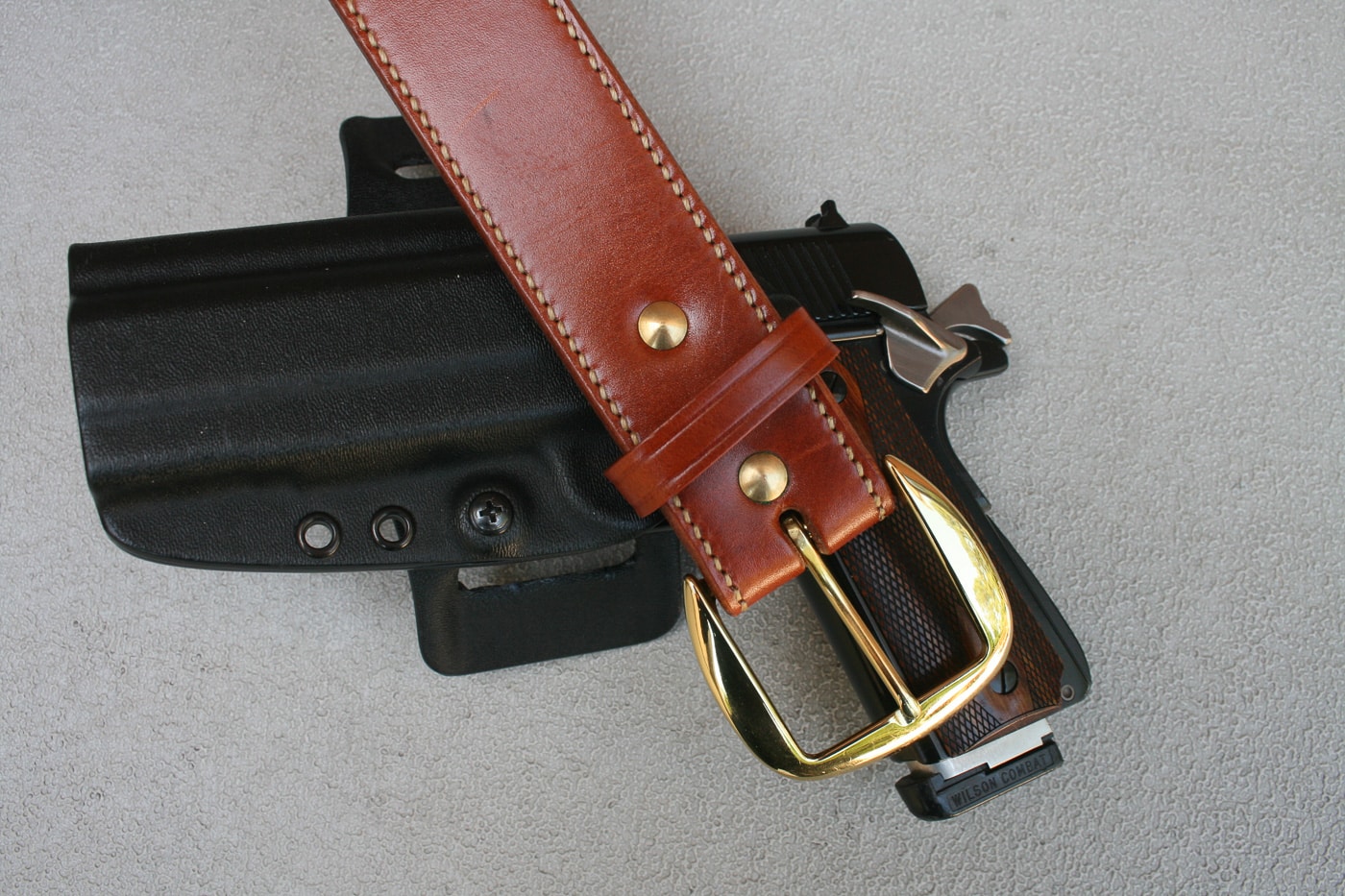 With that said, I often use a heavy-duty nylon rigger belt when working the range. My current favorite is a Galco Instructor's Belt in 1¾" width. It supports my pistol, a couple of spare magazines and a flashlight in fine style, but may look a little out of place when walking about polite society. I also have a 1½"-wide Tactical EDC belt from Bigfoot Gun Belts, which is a little more low profile. One advantage over leather is that the Bigfoot belt can be more precisely adjusted. Having the ability to finely adjust the size has paid dividends for me as I continue to experiment with appendix inside the waistband (AIWB) carry. Such precise adjustments cannot be made with a leather belt.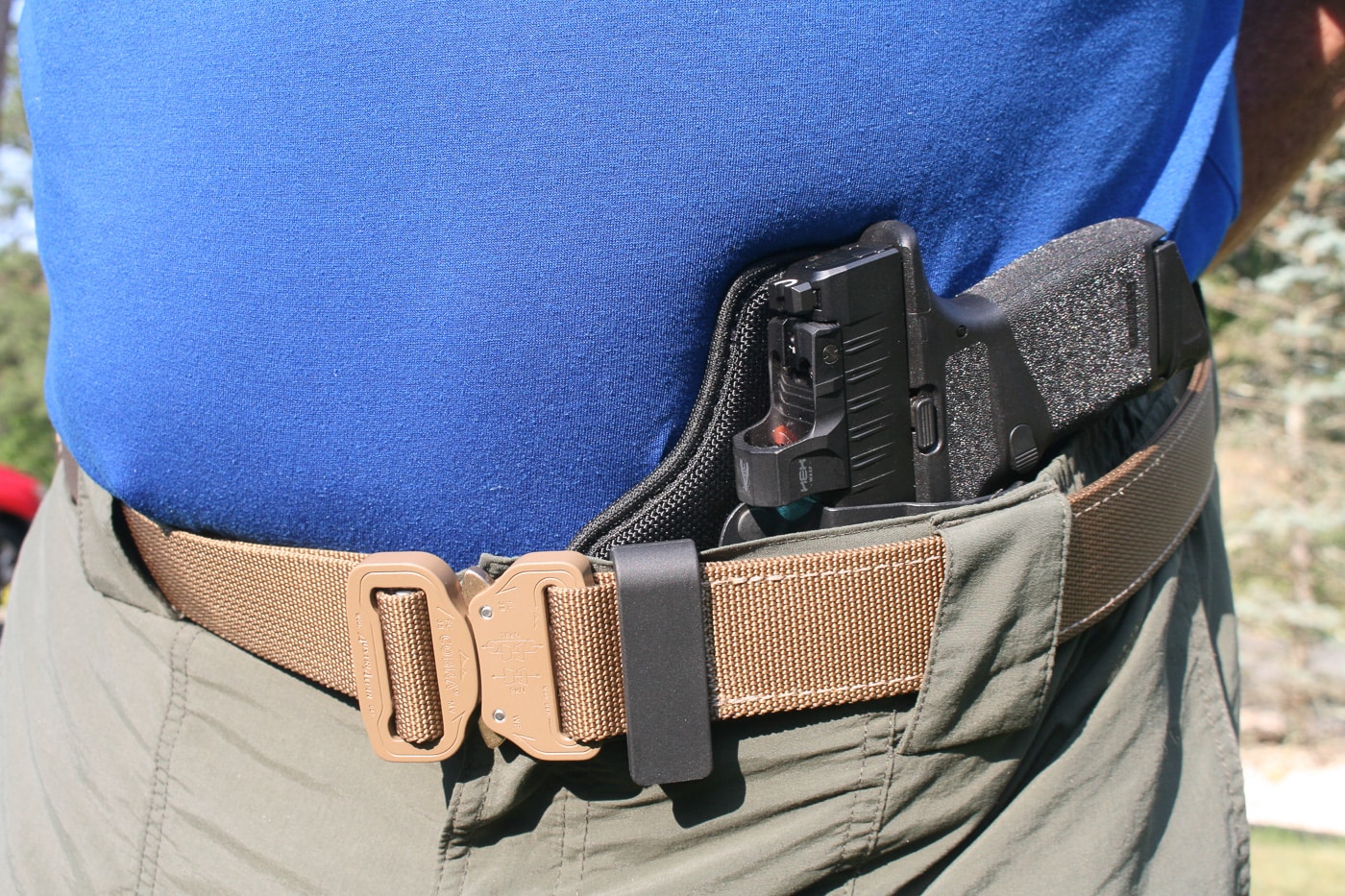 But for most concealed carry applications, I still prefer leather. A quality leather belt will provide years of service, and the trio of 1½"-width belts I wear most often are more than 20 years old and will probably outlast me. For those dress-up days when BDUs or jeans don't make the cut, I have a pair of Galco Concealable Contour Belts, one black and the other brown. These 1½" wide belts taper down to 1″ in the front and to the casual observer, don't look anything like a gun belt.
Dress for Success
An inferior belt can negate any advantage afforded by a small concealable pistol and good holster. On the other hand, a purpose-built belt will pull the gun tight into the body to aid concealment and help you get into action just a little bit faster.
Like everything else in life, quality is going to command a greater expense than the department store variety, but you would be foolish to put out all that money for a state-of-the-art pistol and holster to then hang it on something that is far less than optimum. Cutting corners in such a critical area simply isn't a good idea. Go with quality and build a good foundation.
Editor's Note: Please be sure to check out The Armory Life Forum, where you can comment about our daily articles, as well as just talk guns and gear. Click the "Go To Forum Thread" link below to jump in and discuss this article and much more!
Join the Discussion
Featured in this article
Continue Reading
Did you enjoy this article?
82