Running & Gunning with Old Eighteen Defense
June 25th, 2021
6 minute read
There are many different types of competitions available in the firearms community. Some are designed to test your accuracy while others are designed to test how well you do under pressure. Some incorporate one or several of the hundreds of different types of drills available for firearm proficiency. However, few of them test you for how you'd react in real-life, everyday situations.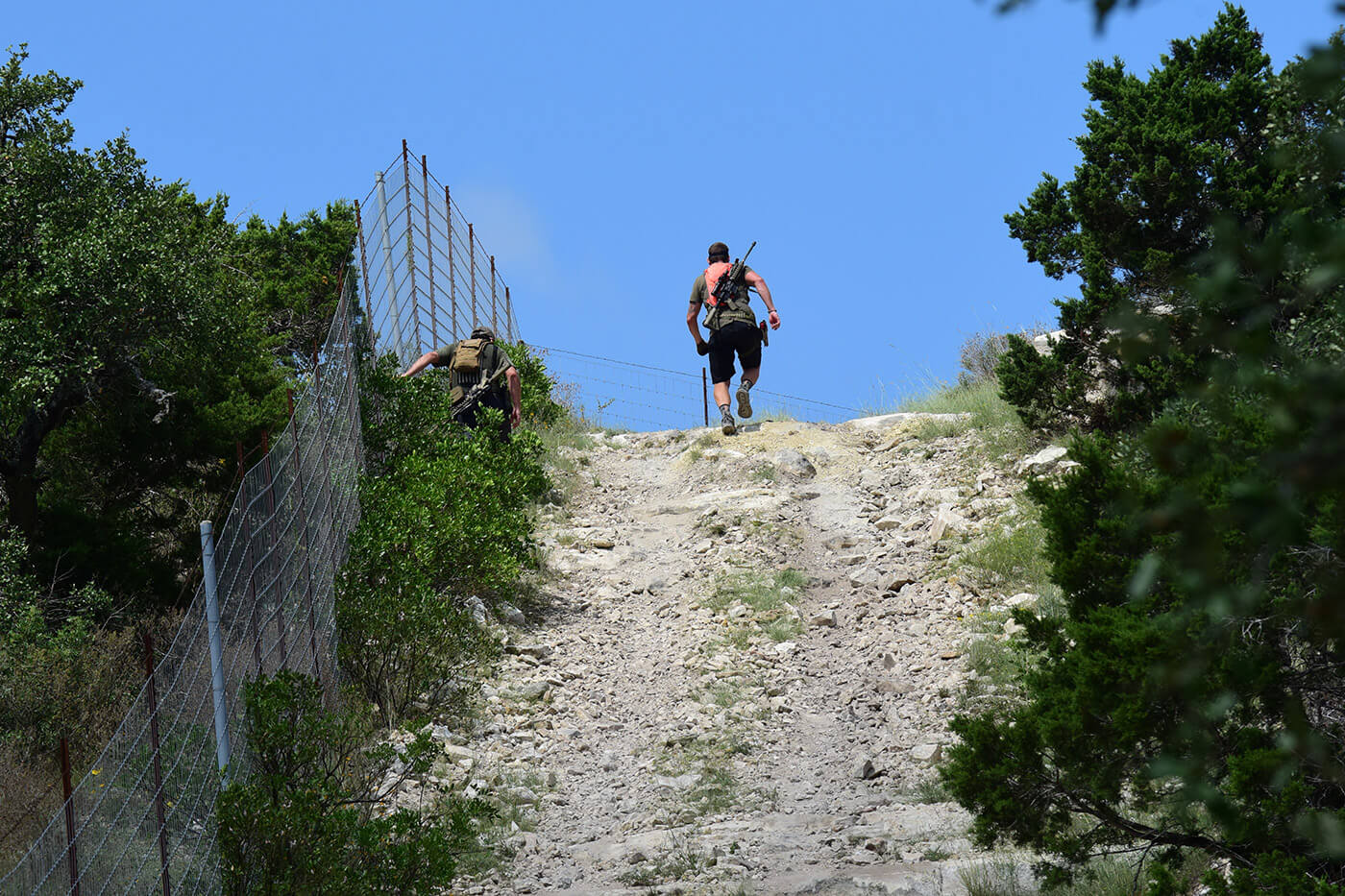 Old Eighteen Defense is looking to change that fact. Old Eighteen Defense is a business that hosts Run-N-Gun competitions designed around situational awareness, endurance and firearm proficiency. It's a competition for all, from elites to beginners, new and old gun owners, and those just waiting to access that competitive spirit locked away deep down inside.
The Background
Old Eighteen Defense is run by the husband-and-wife team, John and Katy. It was started last year in 2020, holding its first competition in August of that year. They made it their mission to test your gear, test the elements and, most importantly, test yourself.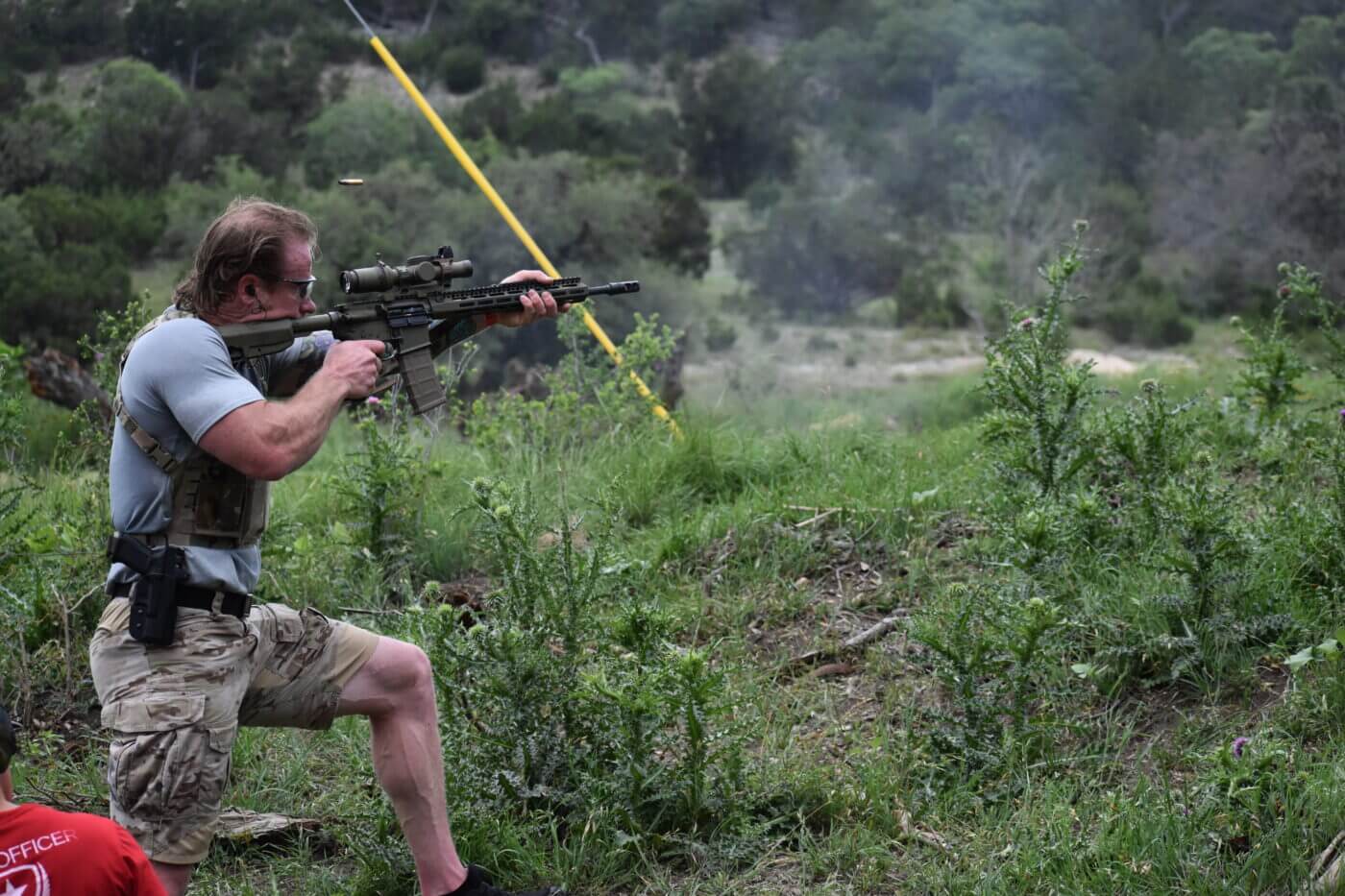 John and Katy believe in running this competition like a business. This mindset gives you a safe and very well-organized experience. They wanted to create a competition of their own, structured around their likes about competitive shooting. They wanted it to be more structured and transparent so that the competitors can see their running and shooting times to help them get better. John wanted their Run-N-Gun Competitions to be structured in a way that incorporates realistic things you might face in a fight.
John had been a competitive shooter for about five years prior to the creation of Old Eighteen Defense. He works in construction when he isn't putting on these amazing competitions. Katy owns her own accounting business and has been around firearms her whole life.
The Events
Old Eighteen Defense competitions are held on large ranches with diverse landscapes around the Texas area in which the company is based. They welcome challenging hillsides, small rivers, deep valleys, cliffs, old buildings and anything that can play into their creative mindset for their competitions.
There are multiple different stages depending on what day you are running. And when we say "running" and gunning, we mean running. They have 10k races and 5k races that are integral parts of the events. The stages are also dependent on what event you are running.
I had a chance to attend the Venado Run-N-Gun event that took place May 15th & 16th, 2021 at the Venado Springs Ranch in Bandera, Texas. The event had seven stages on their 10k run and five stages on their 5k run. The stages are composed of both pistol and rifle, long distance and short distance for each. Most stages have at least two parts but can have more. The first part may include shooting with a pistol at three silhouettes then transitioning to a rifle shot across a valley or tucked in the brush.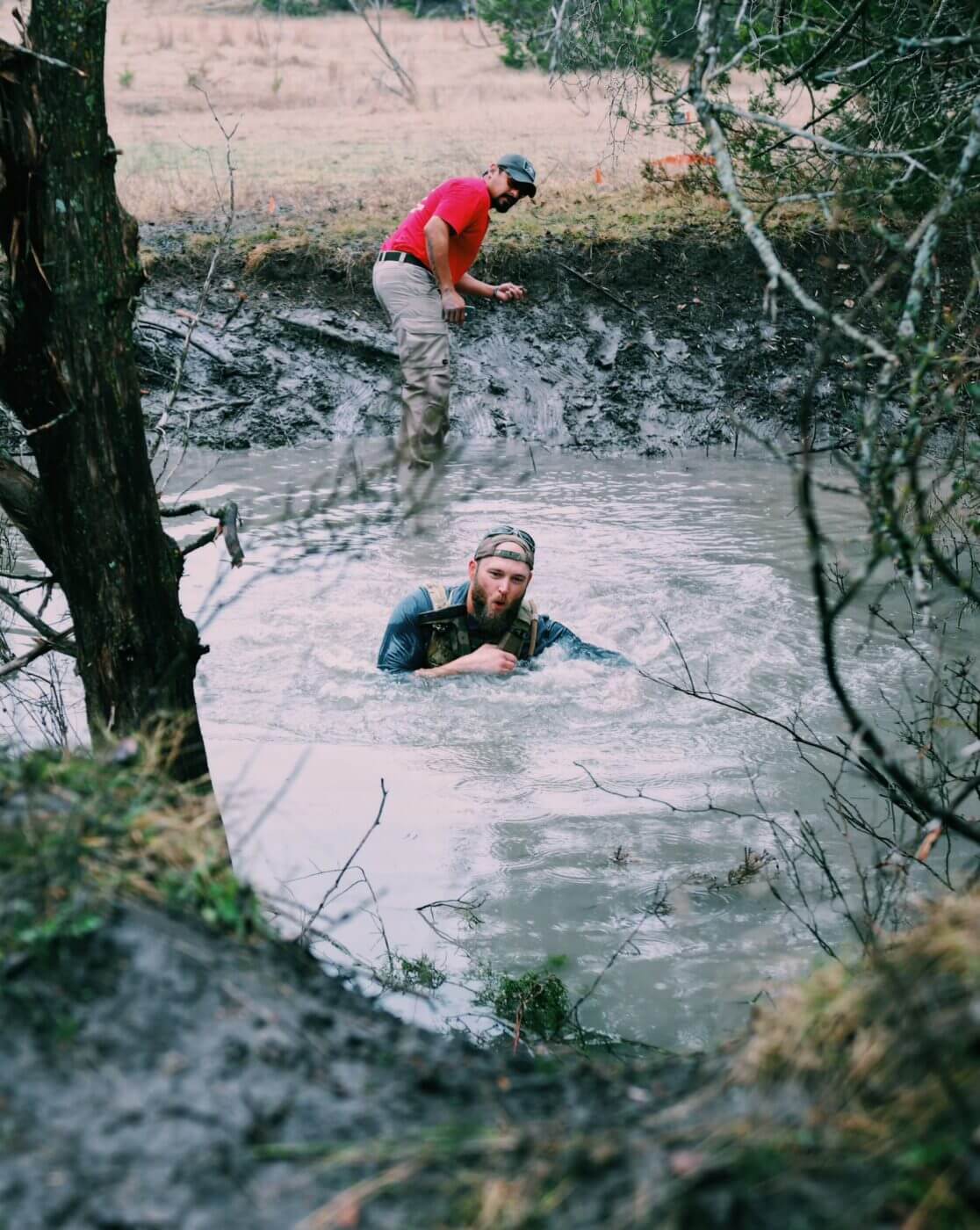 Once stage one is clear, the competitor advances to the second part of the stage where he or she starts out having three rifle targets at various ranges and then transitioning to a couple of pistol targets on the side of the hill. All shots must be completed within three minutes. Once the competitor completes the first stage, they may traverse a hill or run a path to the next stage.
Each stage is different. Some may have you shoot uphill, while some may have you shoot down. One thing is for sure, though, they are never the same and they won't be the same next year, either. All stages are designed by the owner John.
The courses are laid out to challenge not just the shooting ability of each competitor but their physical ability as well. The competitors may start by running through a wash and then up a steep hill where they may find their first stage. They might be taking out targets simulated to be advancing on their position from horseback. You just don't know until you get there.
Next, the competitor may traverse down into a deep gorge while at stage two they may have targets advancing from either side, both near and far. Once cleared, the competitor may advance down the gorge to an old barn, which was stage three. Here, the competitor may have a simulated fight for their way to shelter.
From there it's out the back door of the barn around a large hill and down into another valley where, at stage four, you're making your way through some thick forest and taking out targets on their way. I think you get the point that you never know what to expect. One thing is for sure, however; you will have fun, you will learn something, and once you complete the course you will feel accomplished. If you're wanting to be a part of the next event, check out ticket pricing dates and locations on their website linked at the end of this piece.
The Community
This is a competition, so naturally, everyone here is going to be competitive. It's a race from the word "go." There is a competitive nature of these events of course, but there is something else incredibly unique to Old Eighteen Defense events. It's something you almost immediately recognize when you enter the gates. Everyone here is willing to help you learn and grow. This isn't just the other competitors, either.
The RO's on the course are also extremely helpful. For example, I witnessed a competitor completely new to competitions being coached by an RO on a way to be not just safer but also how to increase their speed and accuracy. I want to also note that the RO's of these events all volunteer their time. No one is being paid to be here, and that says a lot about the people involved.
And these are not events for which you need to go out and spend thousands of dollars on the latest and greatest things you find on Instagram. Don't go out there and spend a bunch of money, use what you have! People have made it into the top ten with $600 dollar rifles.
Conclusion
If you're looking for an exciting event to be a part of, check out Old Eighteen Defense. They have multiple events a year and possibly more to come as more ranches sign on with them. Old Eighteen Defense has one of the most organized, energized and fun Run-N-Gun competitions out there. See you at the next competition!
Editor's Note: Be sure to check out The Armory Life Forum, where you can comment about our daily articles, as well as just talk guns and gear. Click the "Go To Forum Thread" link below to jump in!
Join the Discussion
Featured in this article
Continue Reading
Did you enjoy this article?
54