SHOT Show 2020 Round-Up
January 29th, 2020
5 minute read
Hey gang, just got back from SHOT Show 2020 in Las Vegas, Nevada and wanted to let you know about some of the new guns and gear that I found while I was there.
My first day started in the Springfield Armory booth, and I made a beeline for all the new products. The first one that I grabbed was the new SAINT Edge PDW, an amazing little 5.5″-barreled 5.56mm pistol with an overall length of just 18.75″ with its Maxim Defense SCW brace fully collapsed. This is a lot of performance in a micro-sized package. The PDW is slated for a Spring 2020 release.
Next up in my sights at the Springfield booth was the SAINT Edge EVAC. This is a takedown variant of the SAINT with a quick-release barrel system and a full folding Gear Head Works Tailhook Mod 1 brace attached via a Law Tactical folding adapter.
The result is a 5.56mm that can fit into an included compact zippered case for storage, yet be assembled and ready for use quite quickly. A few runs with the disassembly/assembly process, and I had it down pat. Like the PDW, the EVAC is slated for release Spring 2020.
Just as I finished up with the EVAC, I spotted the new Springfield Armory Ronin pistols. While I had seen news about the 5″ version, I was surprised to also see a 4¼″ gun with a lightweight aluminum frame. Both the 5″ and the 4¼″ are available in 9mm or .45, have all the upgrades you would expect on a modern 1911 (including a beavertail grip safety, fiber optic front sight, forward cocking serrations and more) and are priced at an MSRP of just $849. The Ronins are available now.
Before I left the Springfield booth, I also took a quick look at the new SAINT Victor .308 Pistol (a whole lot of gun in a compact package, and slated for release Spring 2020), the XD-M Elite line of pistols, and a Hellcat OSP equipped from the factory with a Shield SMSc red dot for an MSRP of just $799.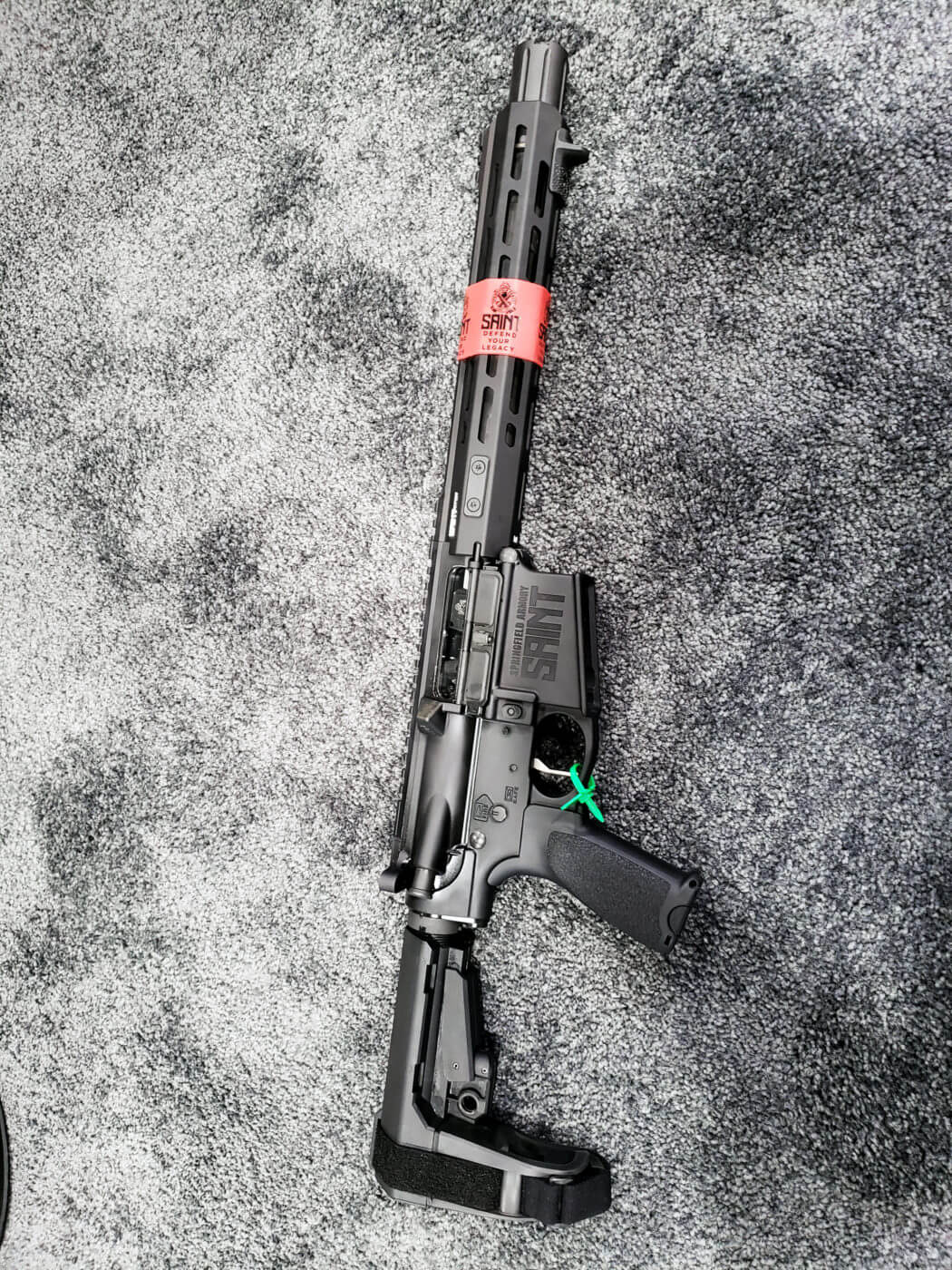 Shedding Light
Next up was the Streamlight booth. I perused the new products and happened upon the new TLR RM1 and the TRL RM2 tactical rail-mounted lighting systems. I've used Streamlight products for years and have learned to respect them for their performance and durability. Both units feature push button and remote pressure switches for adaptability, and are designed for use on long guns. The RM1 features 500 lumens of power that will run 1.5 hours (3 hours in strobe mode), and the RM2 pushes out 1,000 lumens of light (3 hours at full, and 1.5 on strobe). If you want rugged, reliable long gun light systems, then be sure to check these out.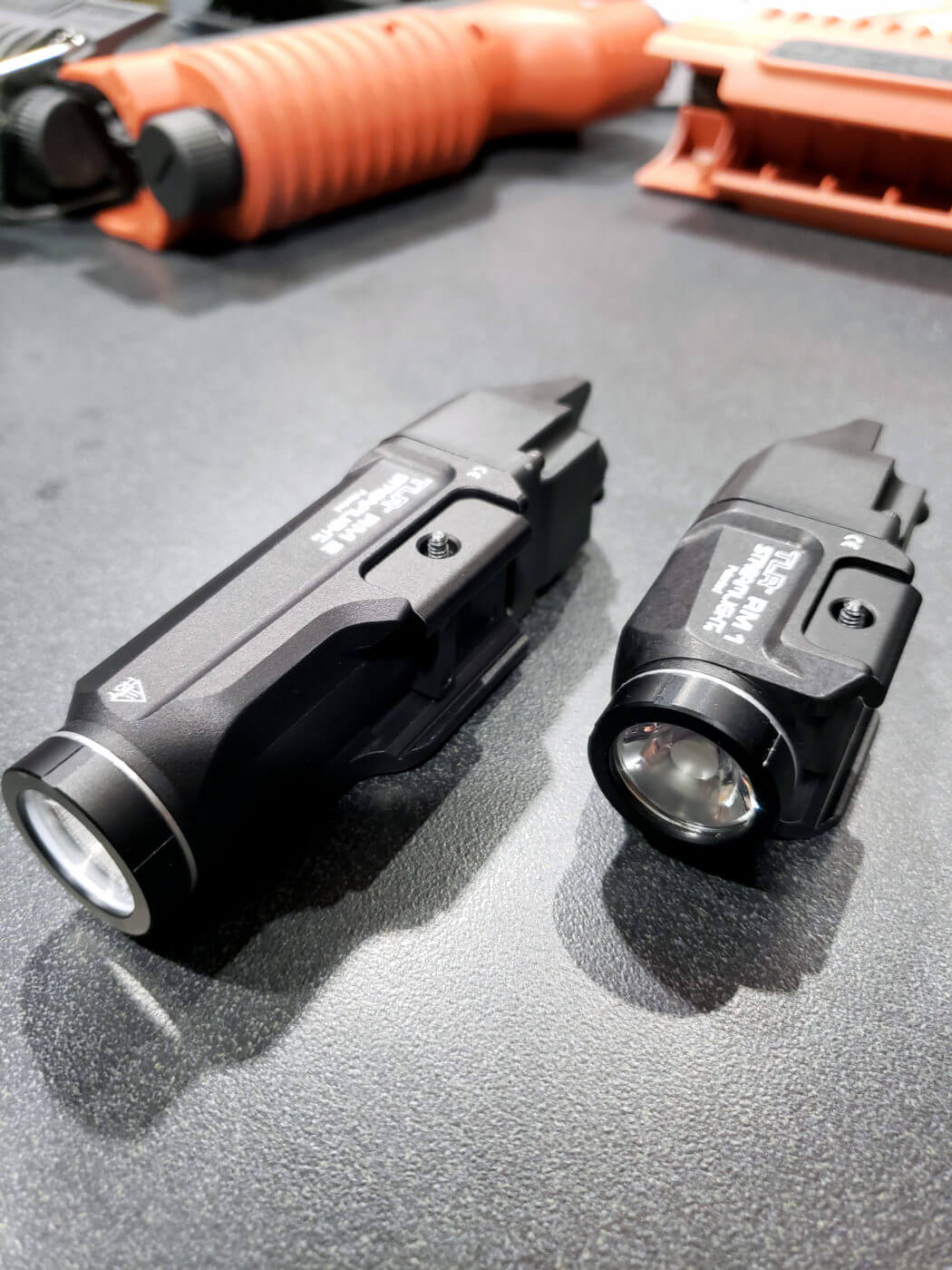 The DIY Fix
Next, I found myself at the Real Avid booth and immediately spotted the 1911 Multi-Tool Carry Kit (Gun Tool Amp). This brand-new tool was out for its first display there at the 2020 SHOT Show. It combines the capabilities of a folding knife with just about every tool you could need for an M1911, and all in a handy package. Just some of the many tools included are a bushing wrench (both government and officer configurations), pin punches, carbon scraper, magnetic bit driver and bits, metal file, and much more. This product is not available yet, but keep an eye out on the Real Avid website for more info down the road as well as all the company's other products.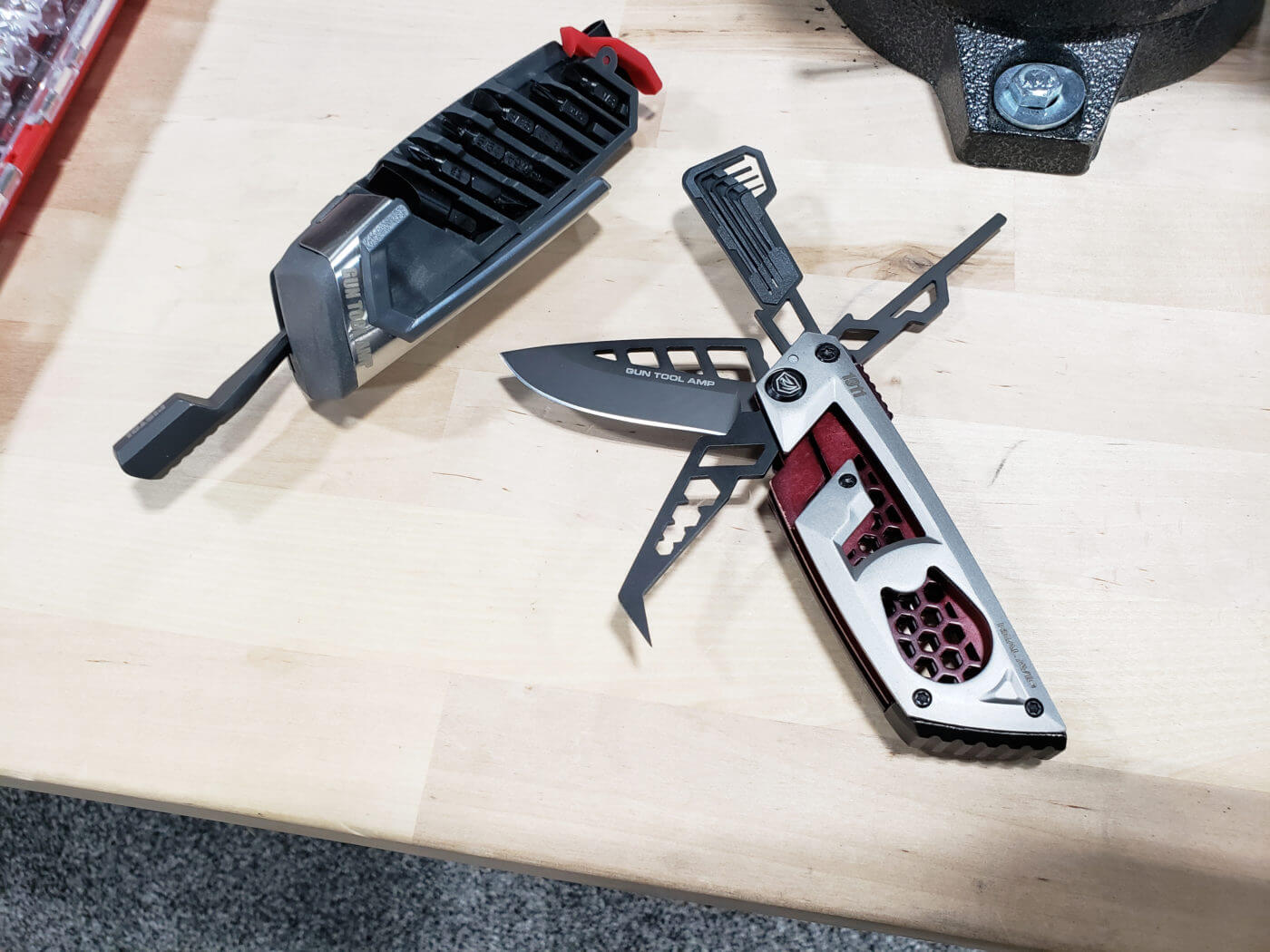 What's a Glow Dot?
New from XS Sights is the F8 sight set, which is a notch and post set that are taller than traditional night sights and can work as a back-up sight with red dot optics. The front sight sports a large tritium dot that aligns with a single, smaller tritium dot located below the rear sight's notch. The result is a "figure 8" sight picture that is fast and easy to pick up. In addition, the front sight has a high-visibility orange ring as well as a "Glow Dot" around the tritium dot that absorbs light and glows in the low light levels before tritium becomes visible. The result is a sight set that is always visible and accessible. It is available for the XD, XD-M, and XD-S series of pistols.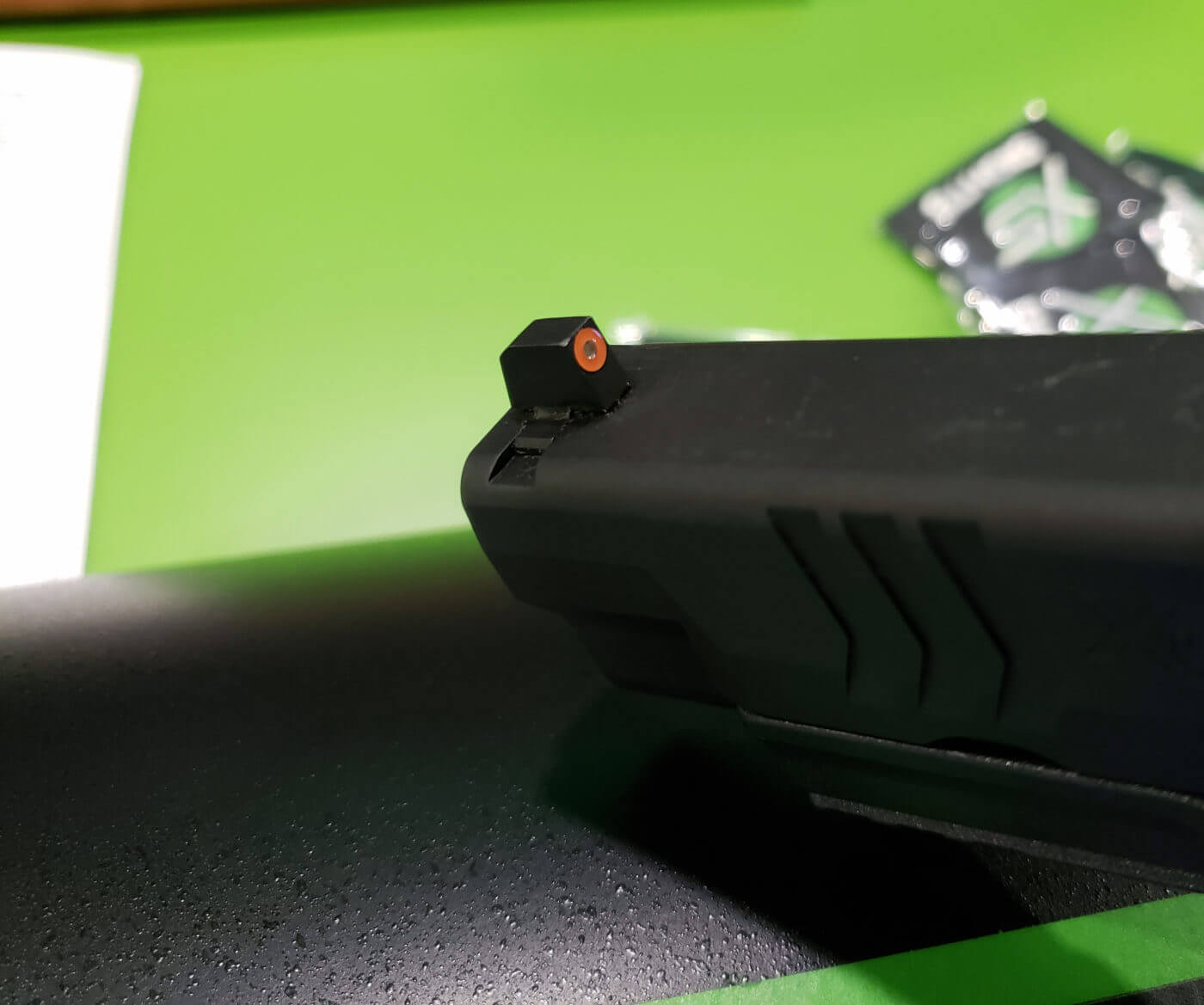 Ranging Out
Next up, I found myself at the Aimpoint booth, and I spotted the new CompM5b. This optic takes the concept of the long gun red dot to the next level. Featuring a fine 2 M.O.A. dot, the CompM5b lets you adjust the reticle to compensate for bullet drop over distance. It comes with interchangeable turrets adapted for different cartridges at different ranges. This gives you a great close-range optic that also has the ability to reach out to longer distances when needed.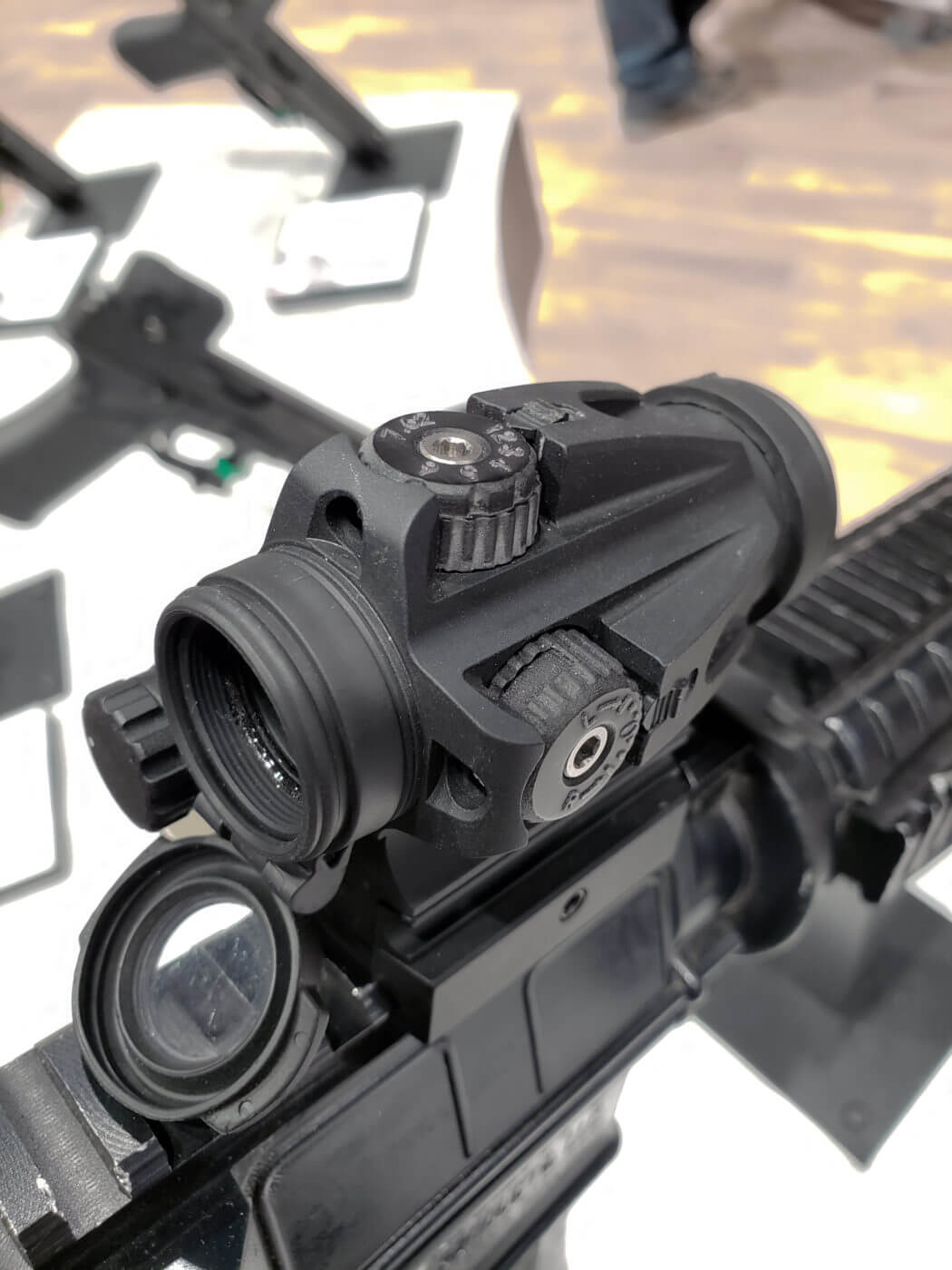 Conclusion
Overall, I'd say the 2020 SHOT Show in Las Vegas, Nevada was a real success. Keep an eye out here on TheArmoryLife.com for reviews on these and other products we found this year, and much more!
Due to an ATF ruling regarding the configuration of pistols with stabilizing braces, these firearms can be subject to NFA (National Firearms Act) regulations as short-barreled firearms. It is the buyer's responsibility to comply with all rules, restrictions and/or laws determined by your city or state. Please ensure you are up-to-date on all current laws.
Editor's Note: Please be sure to check out the new The Armory Life forum, where you can comment about our daily articles, as well as just talk guns and gear. Click the "Go To Forum Thread" link below to jump in!
Join the Discussion
Featured in this article
Continue Reading
Did you enjoy this article?
60