Survivor Filter Field Tested
July 29th, 2019
3 minute read
Whether operating in an austere environment or enjoying a camping trip with friends and family, it is never a bad idea to have a contingency in mind for a worst-case scenario. For many this contingency includes a small, portable survival kit. While in the Marine Corps I was taught that a good kit should keep you in fighting shape for 72 hours after all hell had broken loose on the low end, and a whole week if you can spare the space and are willing to hump the extra weight. Whenever I start to assemble my own survival kit I try to keep its weight and size to a minimum and this necessitates prioritizing certain things over others. Always in the back of my mind while making these decisions is the ancient proverb, so universal and time tested it's probably etched on cave walls by early man: hydrate or die.
One of the best pieces of kit I have come across regarding water purification technology is the Survivor Filter L600. Priced reasonably at just under $30 USD, this water purifying straw is an excellent choice for the frugal survivalist. About the size of a medium flashlight and weighing practically nothing at 3.5 ounces, it is relatively low-profile and a minor size consideration when assembling a survival contingency. The L600 has a surprising longevity as well. While technically able to filter unlimited amounts of water by replacing filters as needed, ample water can be filtered before replacement is recommended. The L600 uses a three-part filtration system, the carbon filter (stage three) requires the most frequent replacement. It is recommended that after 1,000 liters of water (264 gallons) that the carbon filter be removed. Additionally, the internal Ultra Filter (the second stage) should be replaced after 100,000 liters of water. Both its physical dimensions and its impressive life span make a strong case for the L600's place in any survival kit.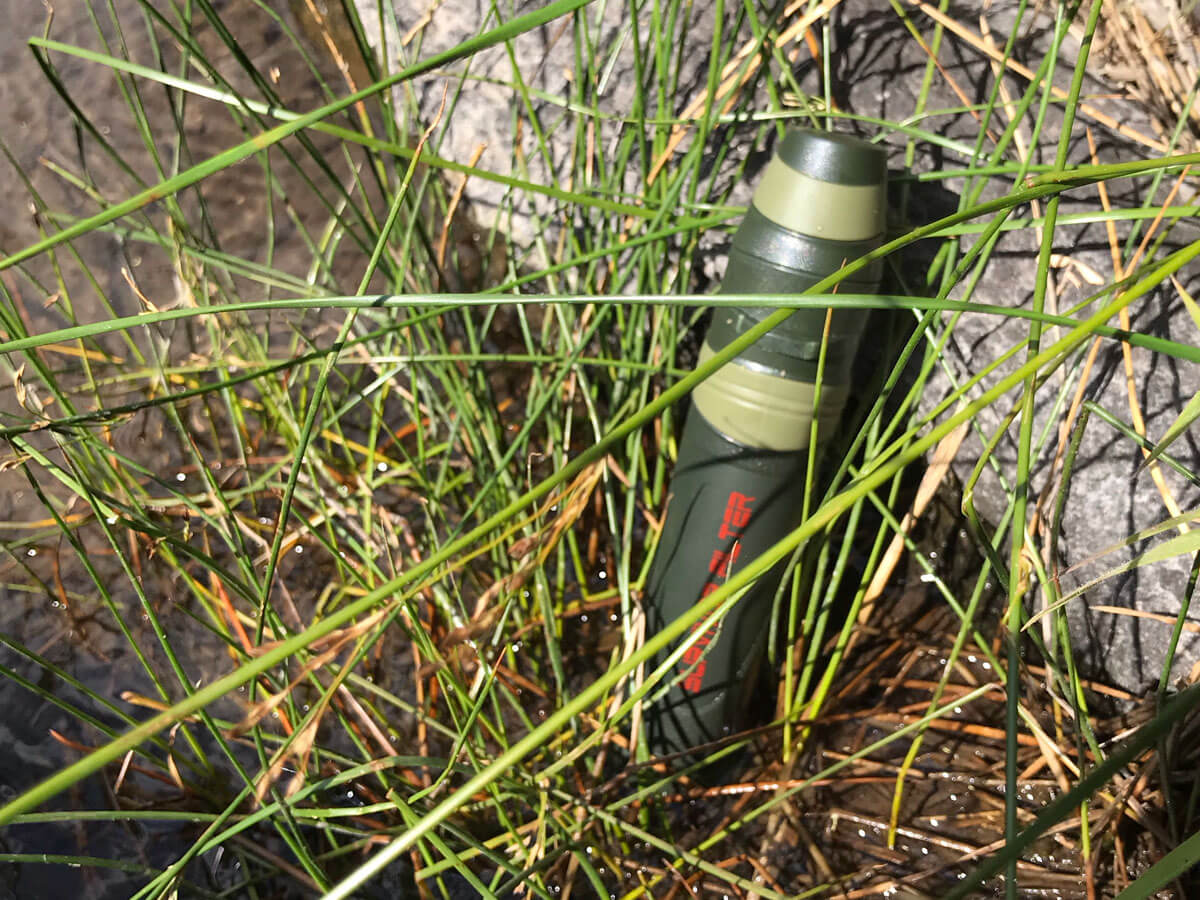 To address the important question of the overall efficacy of this system I will first point to its technical specifications. The L600 has an industry leading .05-micron filter. For reference, human hair has a radius of 70 microns, 40 microns are invisible to the unaided eye, and viruses, bacteria, and allergens range from .03-20 microns. As mentioned previously the system utilizes three-part filtration technology that filters 99.9 percent of virus and bacteria, including E. Coli and Staph, and reduces the heavy metal content of filtered water by 90 percent. If you're skeptical of these stats the actual test results are available for your independent analysis on the Survival Filter website.
My personal experience using the L600 has been positive as well. I haven't experienced even the slightest sickness after using it to filter both fast moving river water and relatively stagnant lake water, though I would still recommend caution in general when choosing a water source as long as options are available. As with all filtration straws, it does take some effort to draw water up through it especially the dirtier the water and older the filters are – but no matter how hard you have to suck, it would suck harder to get an E. Coli infection in a survival situation.
The Survivor Filter L600 is an excellent piece of equipment. It has my solid recommendation and deserves a priority spot when deciding how to equip yourself for those moments you cannot plan for.
Join the Discussion
Featured in this article
Continue Reading
Did you enjoy this article?
48