Tactical Pens: Ultimate Covert Defensive Tool?
July 16th, 2021
5 minute read
In today's growing climate of violence, there may be the need for a complement to your everyday carry (EDC) tools. One viable option is the quintessential tactical pen. But what should you look for in purchasing a tactical pen? What are the do's and don'ts of appropriate access, carry and rapid deployment? And is the pen truly mightier than the sword?
The ubiquitous tactical pen as we know it today has been around for more than a quarter of a century. However, the techniques to wield a tactical pen have been around for millennia. Hailing from the ancient fighting arts and sciences, the skills to utilize a thinly pointed, cylindrical-shaped, hand-held, close-range weapon in self-defense were developed thousands of years before the invention of the first modern ink pen.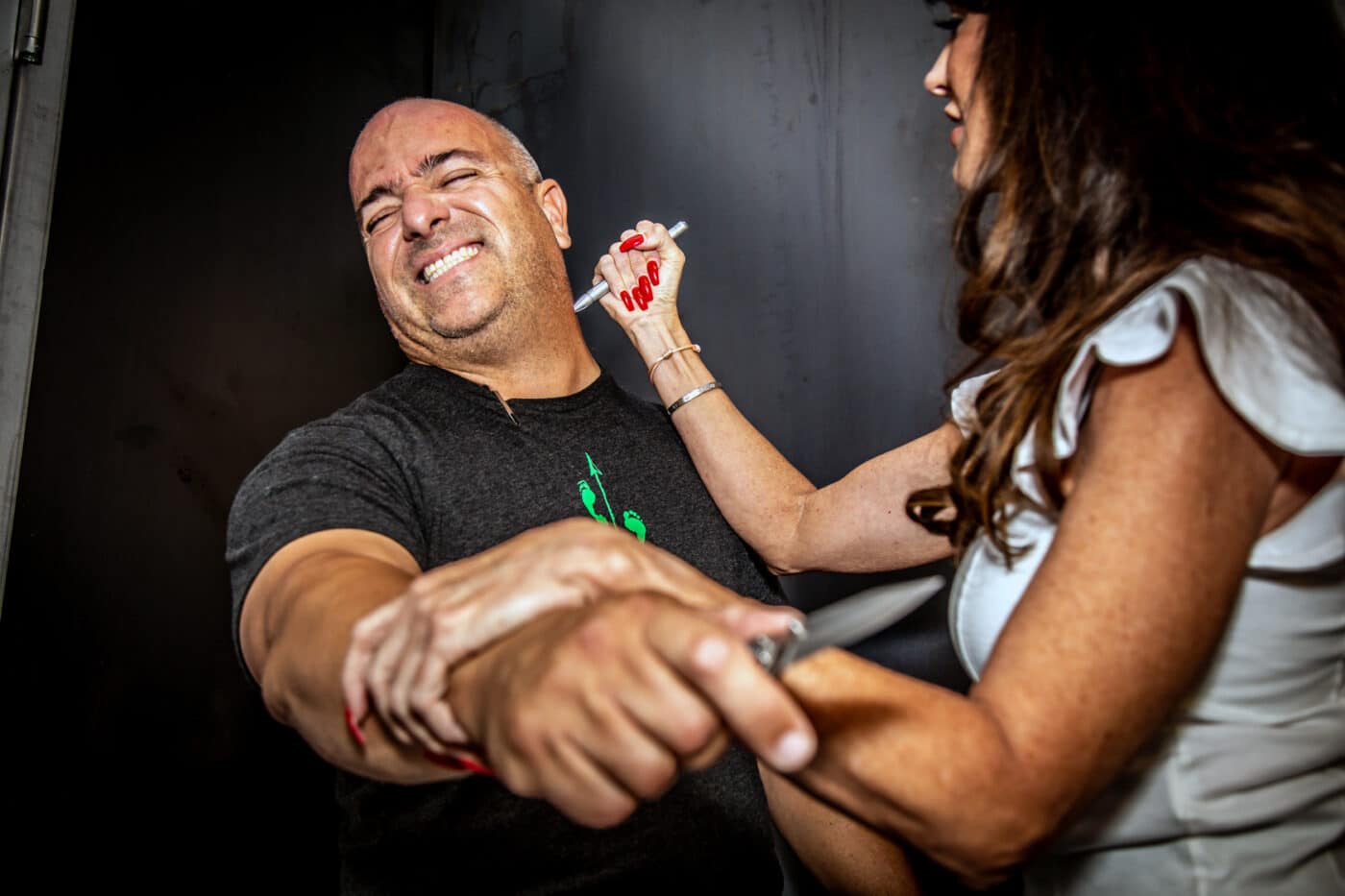 What Is a Tactical Pen?
A tactical pen is a writing instrument that is designed to double as a self-defense tool. It is typically made of an impact-resistant material and may have features like a pointed end, finger grooves or knurling for an improved grip or a tool such as a glassbreaker.
Selection Tips
Tactical pens come in a variety of styles, shapes, sizes, materials and colors. You can find everything from an elegant business style to something that looks like a tier-one government asset. Prices can range from very affordable to as high up the take-my-money scale as you want. Materials can range anywhere from injection-molded polycarbonate to polished steel to aircraft-grade aluminum and everything in between. Selection boils down to fitting your hand size, cost and personal style preferences.
It should be additionally noted that most of what you can do with a high-speed, over-the-top, cost-prohibitive tactical pen can also be accomplished with a 25-cent very unassuming plastic pen you'd find in a hotel room.
Following selection and purchase, should you plan to use your EDC tactical pen for self-defense, then you may want to contemplate three critical considerations: carry, access and deployment.
How to Carry?
A tactical pen can be carried in your shirt pocket, on the neck of your t-shirt, in any pant pocket, in between buttons on a collared button shirt, in your hand, and some people even carry them in their boots. Carry is a matter of practical application. If your tactical pen weighs three pounds, then carrying it on your t-shirt collar or shirt pocket might be a bit awkward — especially during sustained physical movement.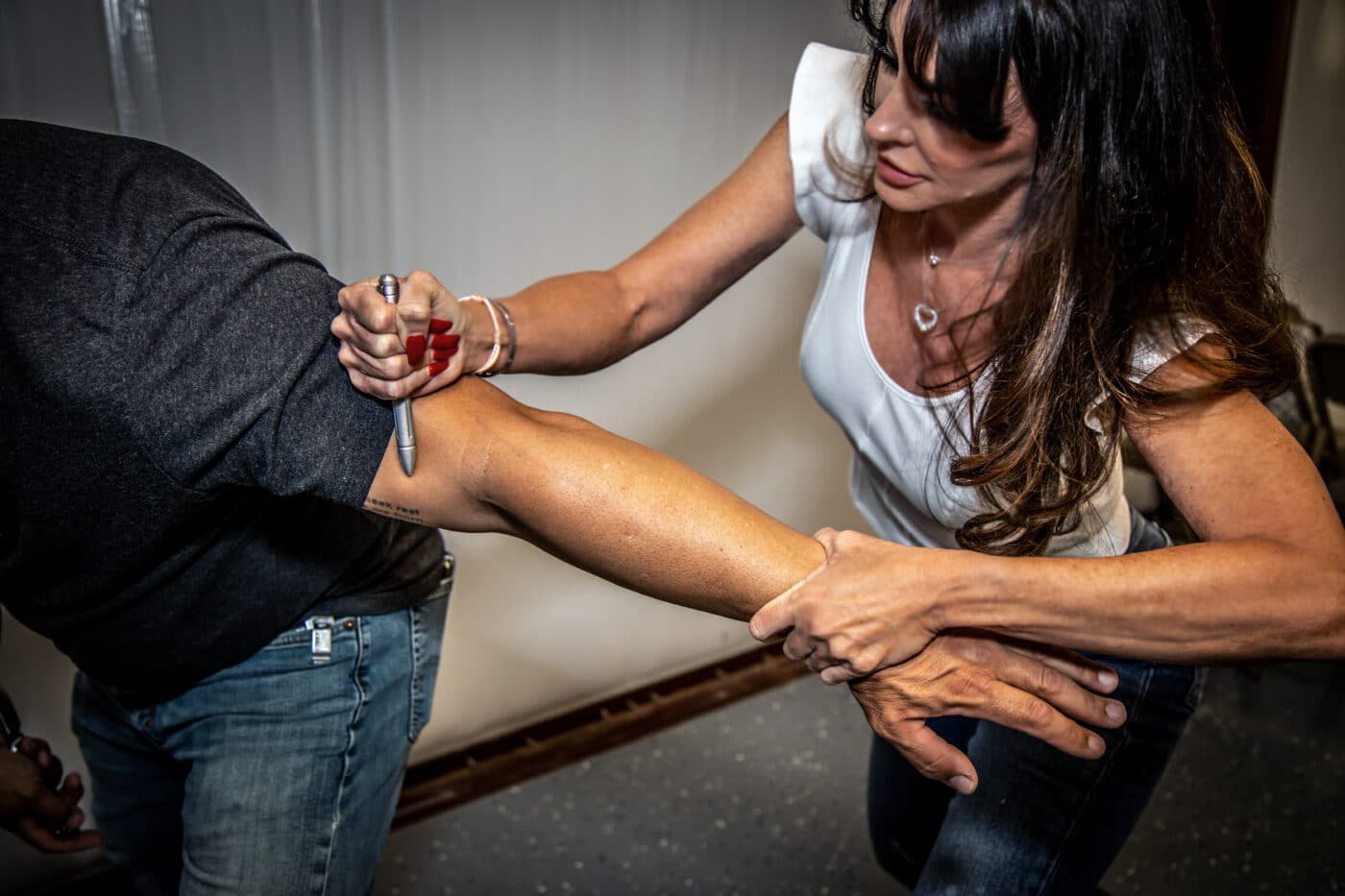 A heavier pen would be best structurally supported in any location at or below your belt. Conversely, it is reasonable to carry a lighter pen in a carry location of your choice above your belt.
Access
Since this tool is part of your EDC and your intent is to make it available for self-defense, then ease of access should be a paramount consideration. Accessibility translates to how quickly you can get your tactical pen into your hand under extreme duress.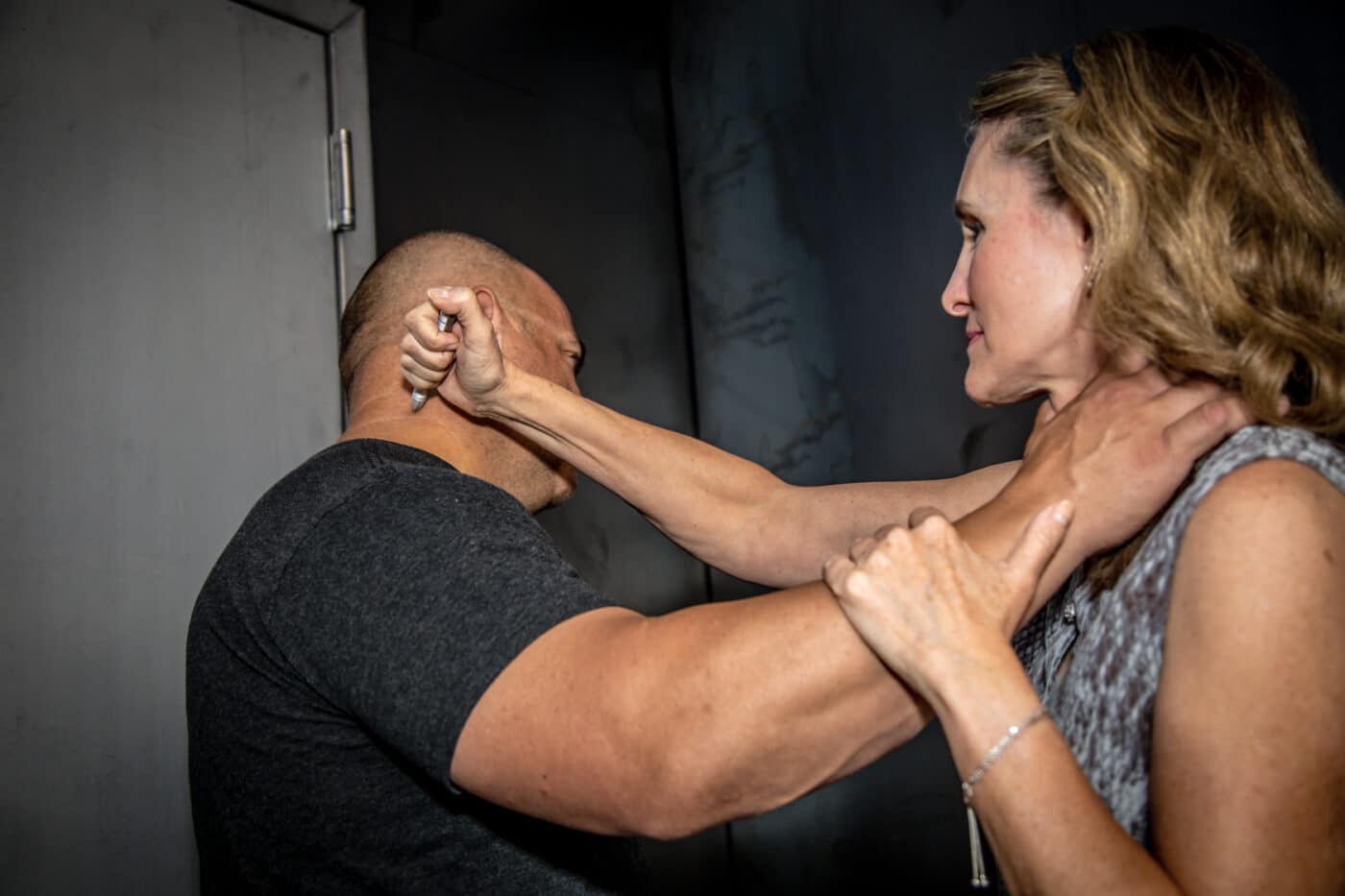 The questions you should ask referencing access are: does it take more than one movement to get the pen in my hand? If so, is there a less restrictive or more expedient way to place the pen in my hand? Consider your day plan. Will you be on foot? Driving? With or protecting others? Each one of these conditions may warrant a different carry or access consideration.
How to Use a Tactical Pen for Self Defense
Operationally speaking, the tactical pen, usually sturdy in design, can withstand substantial structural impact. In exigent circumstances the tactical pen, depending upon design, can be used to break glass, tear into the skin, or be thrust subcutaneously into soft human tissue areas as the eyes or throat. Given appropriate training and technique it may even be deployed to strike specific arteries.
Attacking/tearing skin, the nastier the wound the more attention it will get from your assailant(s). The concept here is that if you need to protect yourself or others, and it warrants such use of force, then deployment must be rapid, decisive and without hesitation.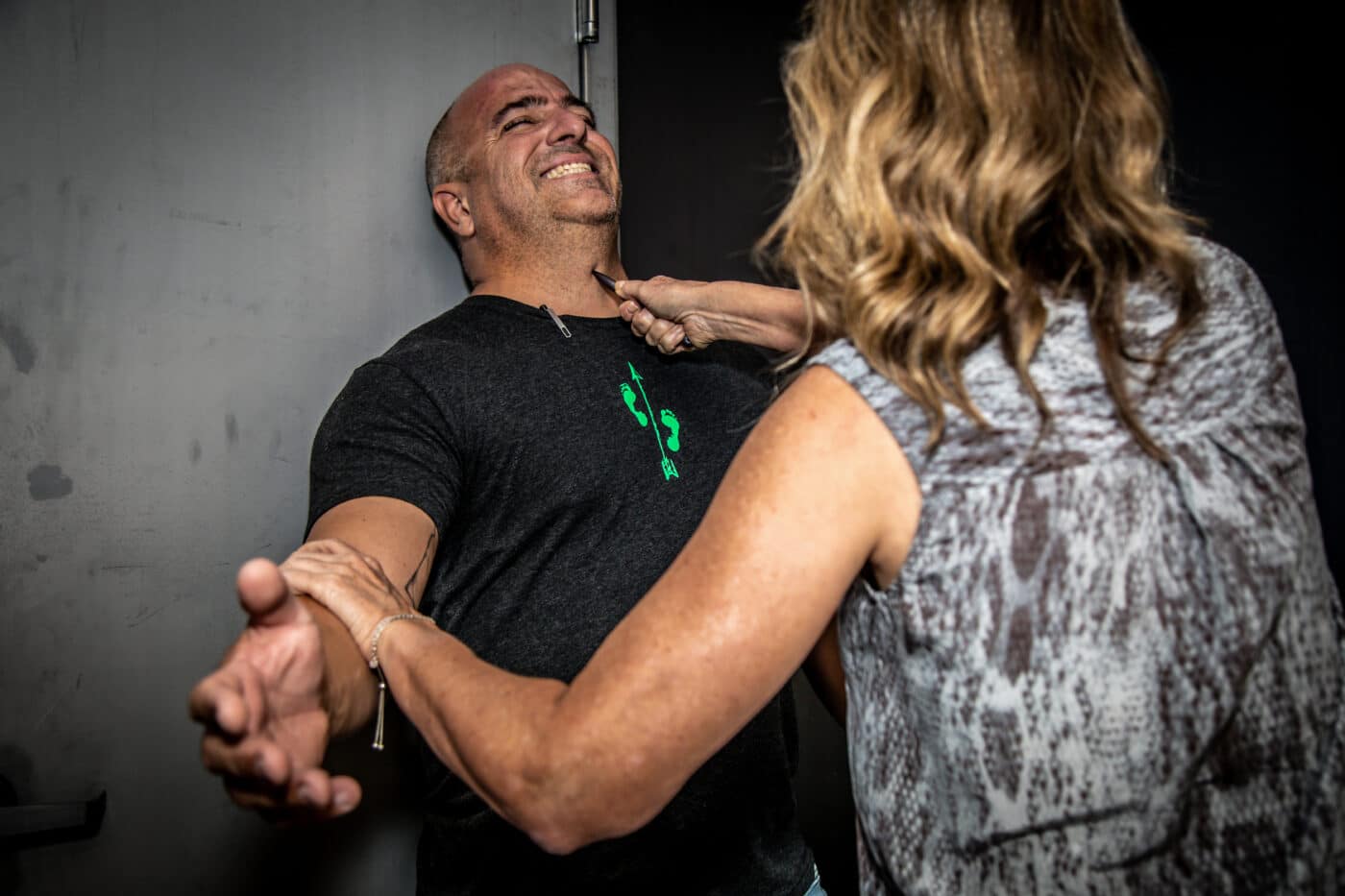 The single most important component of rapid and effective deployment is how you hold the tactical pen when delivering precision strikes. Although there are more options, the five most common and efficient grips are hammer grip forward or reverse, saber grip forward or reverse, and finger on the side of the pen.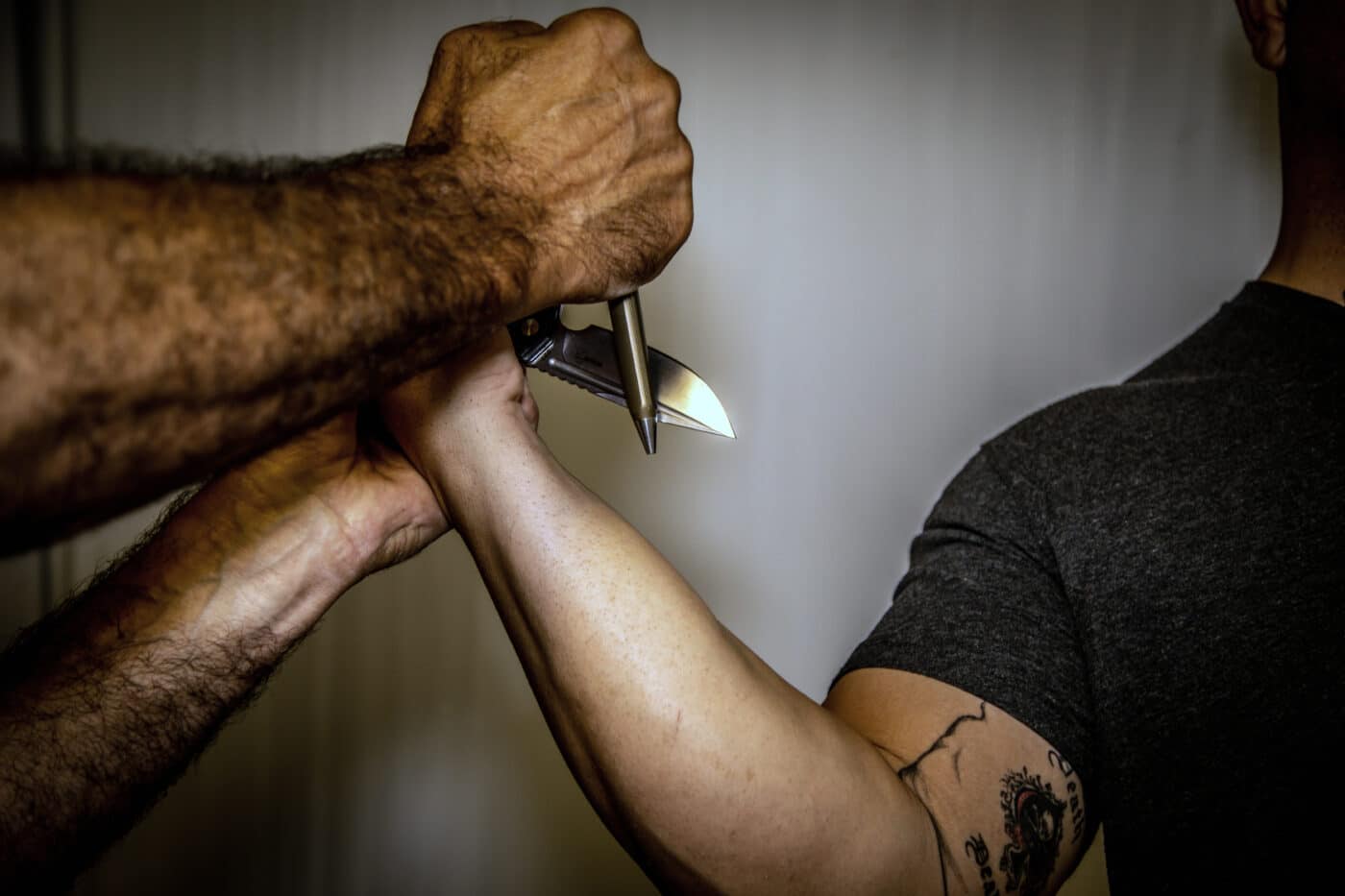 When gripping the pen, it's imperative that you hold onto it like your life depends on it, which, if you are deploying your tactical pen in self-defense, there is a high likelihood that you'll be doing so in fear of death or great bodily harm.
Conclusion
One admonition is that the tactical pen, when used in self-defense, is simply a transitionary handheld tool to help you get off the "X" and not something that you can rely on to hold your ground against multiple attackers until the cavalry arrives.
It should additionally be noted that it's "not the weapon but the wielder." In other words, its effectiveness resides not in the tool itself but in the skill of the user. Skill levels can range from novice to very highly accomplished practitioner.
In the hands of a very highly accomplished practitioner, a tactical pen with a durable enough design can be used to disarm a knife or even gun, but it's not recommended unless you are extremely well trained and encounter a condition of "accident or incident" where it may be your absolute last and final remaining defensive option.
In addition to your firearm, extra magazine, folding knife and tourniquet, the tactical pen is just another tool in your personal safety tool kit made available to help you solve the tactical problem in a world of growing violence.
Editor's Note: Be sure to check out The Armory Life Forum, where you can comment about our daily articles, as well as just talk guns and gear. Click the "Go To Forum Thread" link below to jump in!
Join the Discussion
Continue Reading
Did you enjoy this article?
158