Why Moscow Hates HIMARS
October 25th, 2022
8 minute read
The concept of a "multiple rocket launcher," or MRL, originated in China in the 12th century — but it was little more than a "fire lance" that used early gunpowder to shoot a small lance or large arrow. During the more than year-long Mongol siege of Kaifeng from early April 1232 to late May 1233, the forces of the Chinese Song dynasty employed MRLs, which were essentially boxes mounted on carts that could fire up to 100 fire-arrow rockets. The weapon didn't break the siege, but it likely contributed to the high losses the Mongol forces took in securing its victory.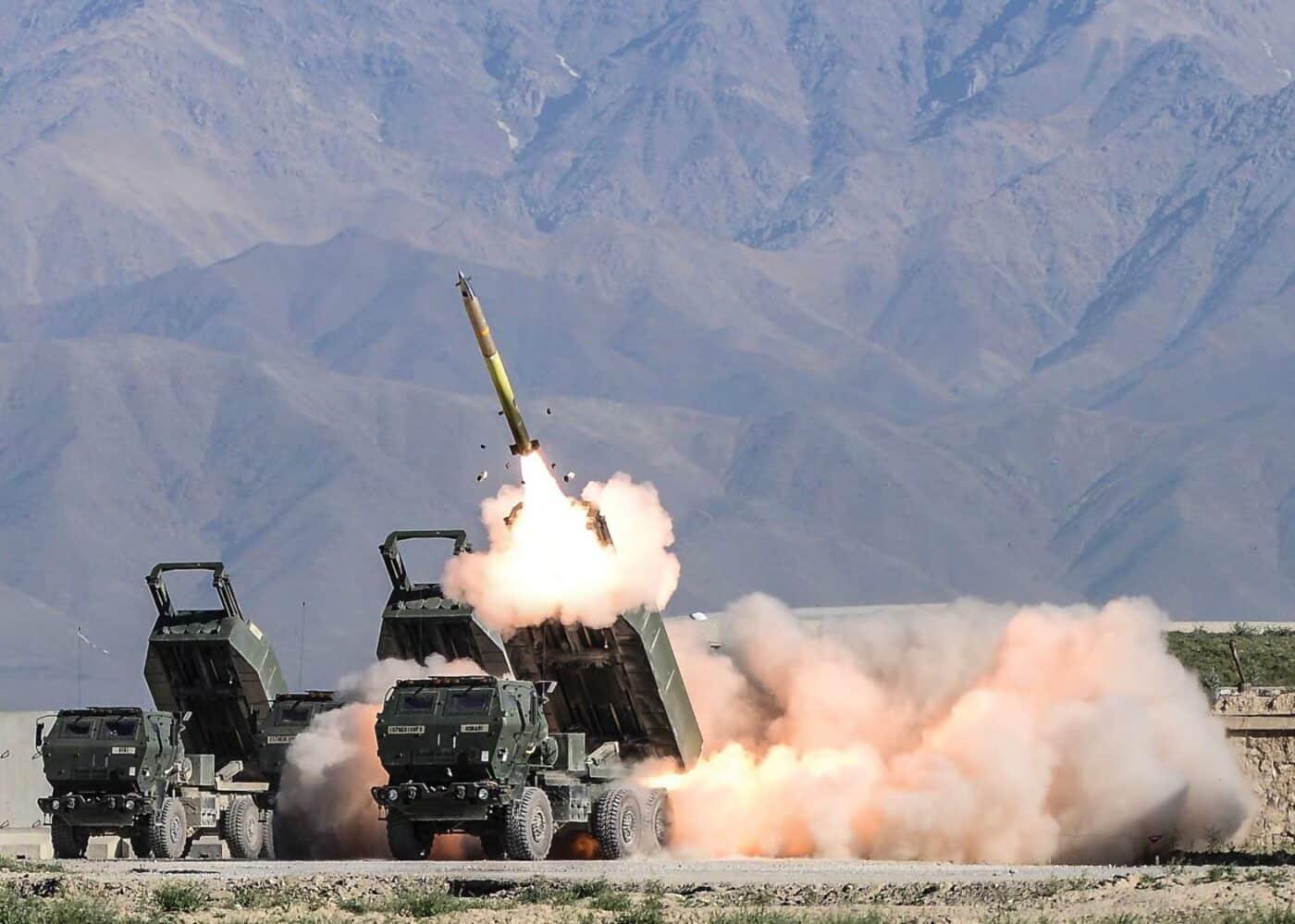 It would be several centuries before the concept of MRLs made its way to Europe. Instead, large single-launch rockets had been the norm until the Second World War, which is when the Soviet Red Army introduced its now infamous BM-13 "Katyusha" — named for a popular Russian wartime song.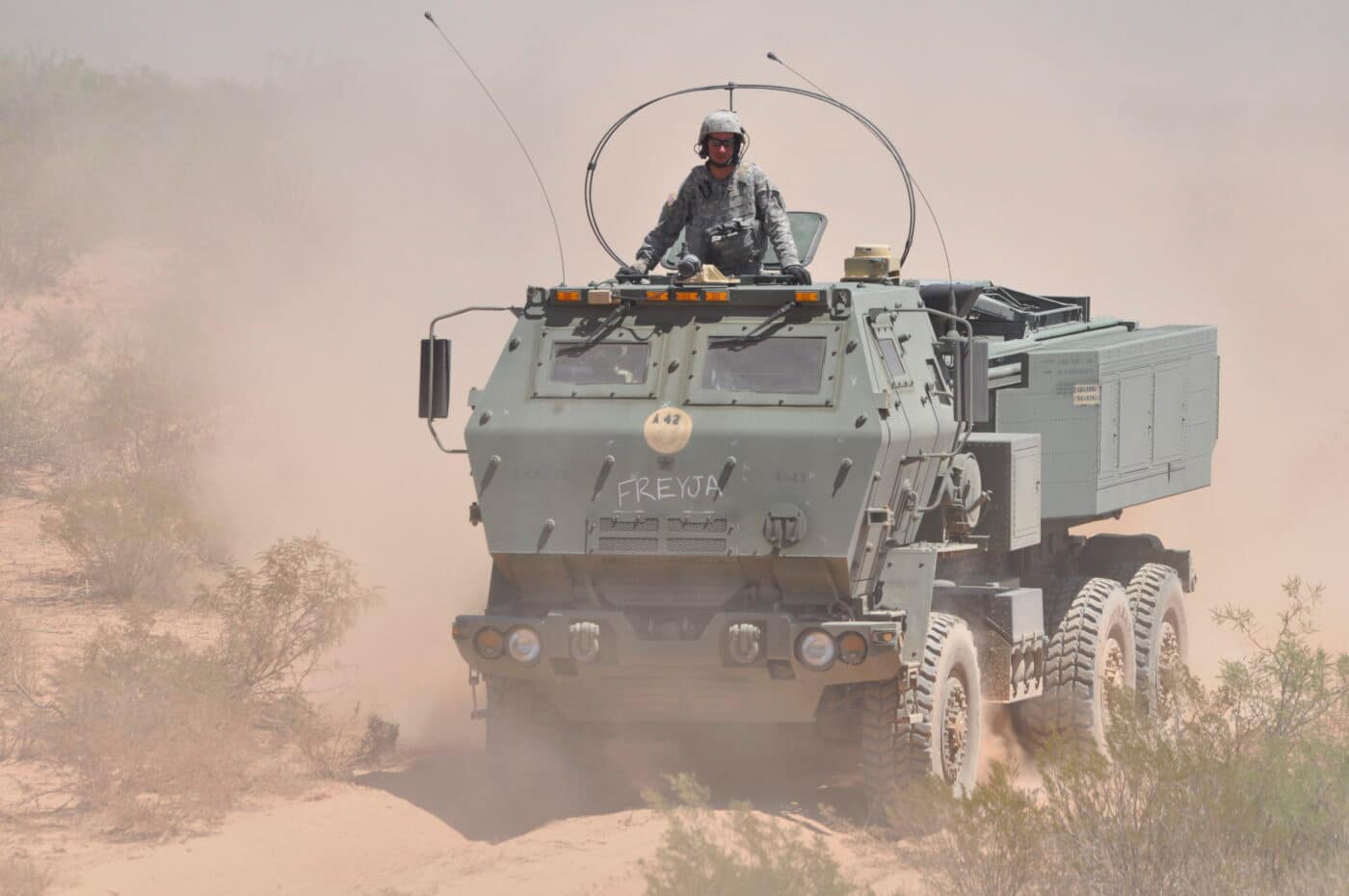 That first self-propelled MRL was actually little more than a rack of launch rails mounted on the back of the truck. Despite the crude design, the BM-13 proved effective, and led to the future development of more advanced MRLs. It also had a lasting legacy, as even today the moniker Katyusha is still named for used to describe the Russian Army's MRLs.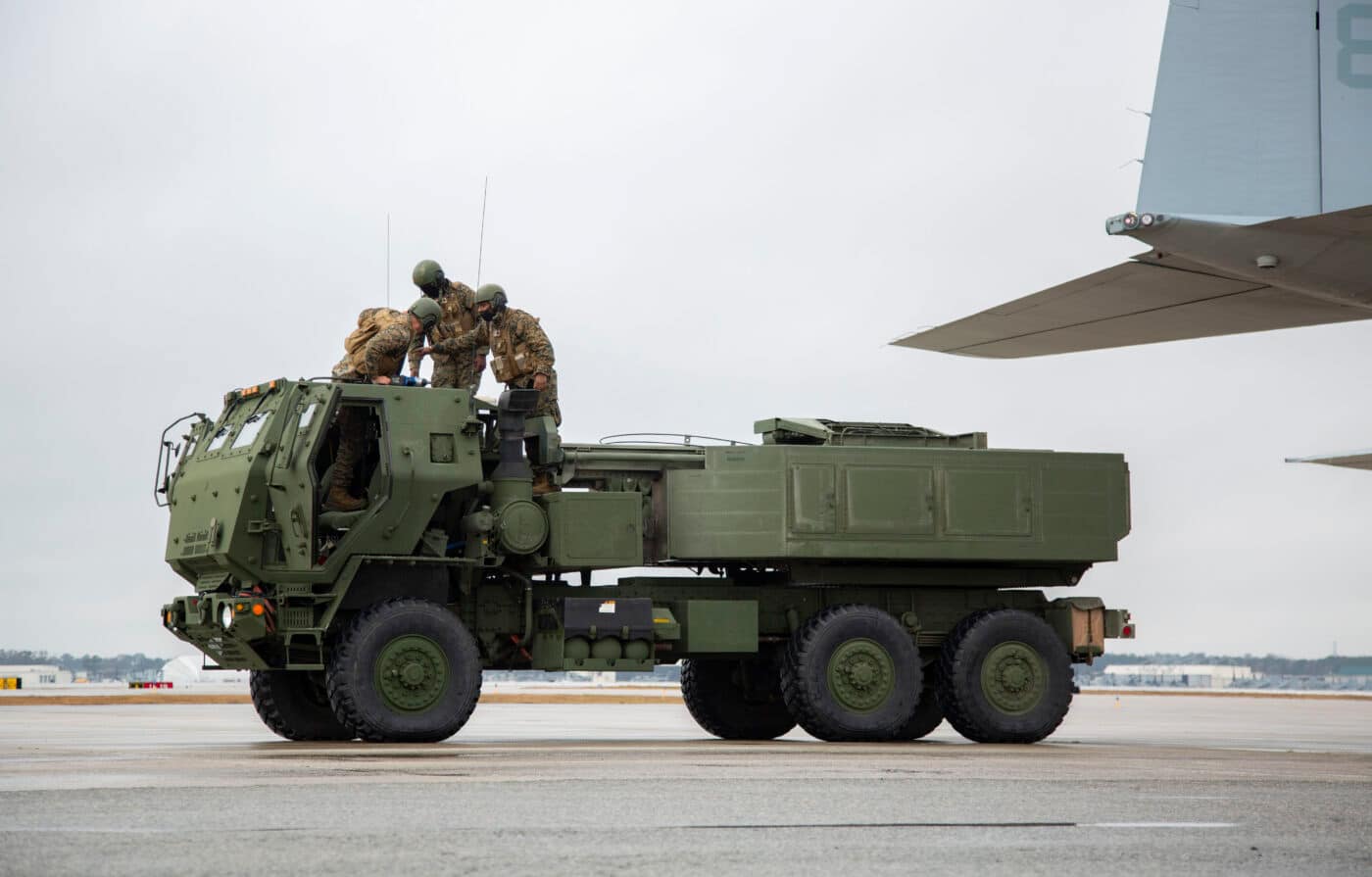 Yet, it is now another MRL that is seen to be giving headaches to the Russian military and the leaders in the Kremlin. It is the American-made HIMARS, which has helped turn the tide of war in Ukraine's favor, since the first units were deployed in late June.
The M142 HIMARS
Until this spring, it is likely that few Americans had even heard of the M142 High Mobility Artillery Rocket System, or "HIMARS". However, the light multiple rocket launcher was developed in the early 1990s as a private venture by Lockheed Martin Missiles and Fire Control, and was first publicly unveiled in early 1993.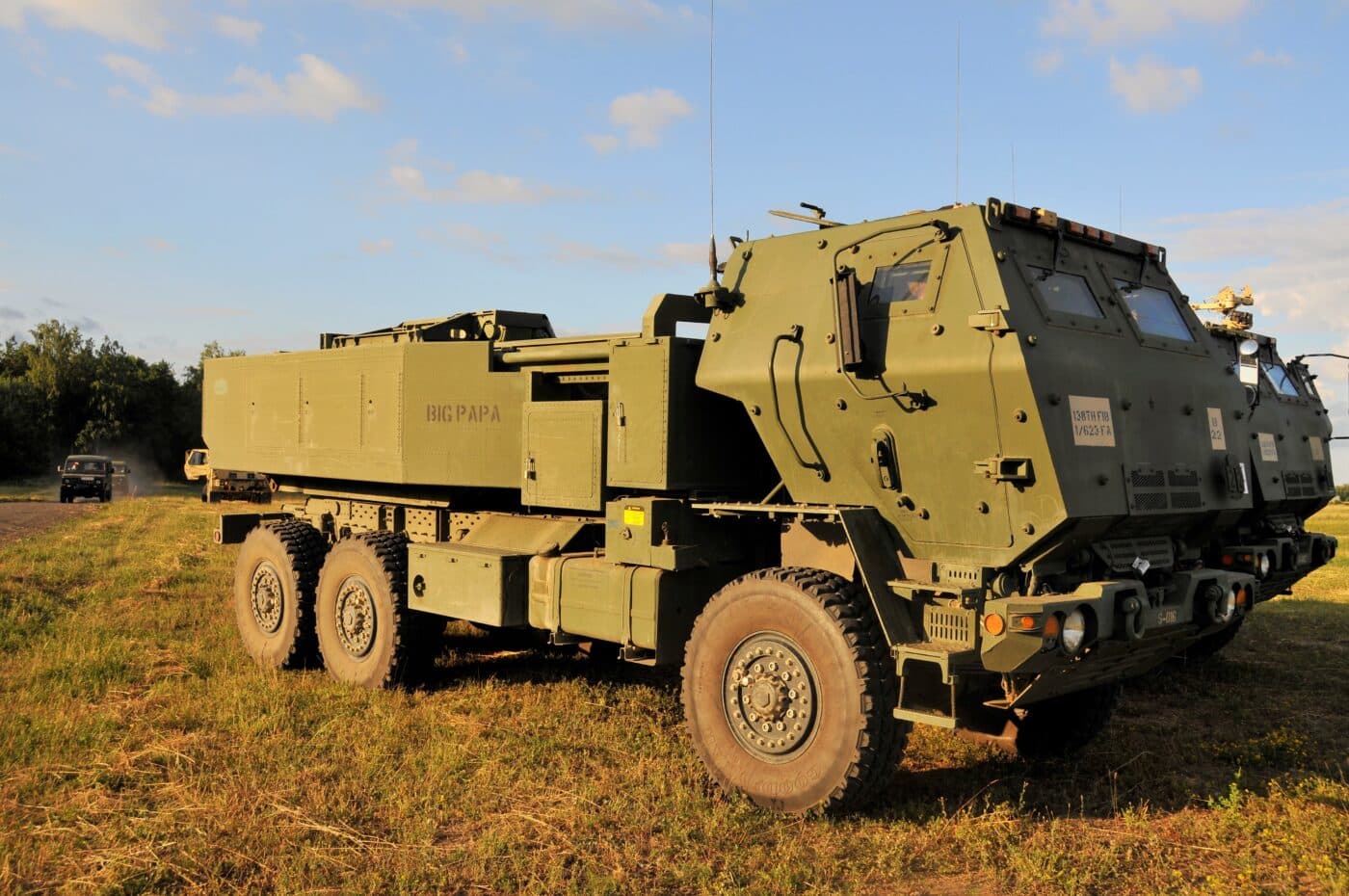 It was originally intended for use by U.S. Army airborne troops and United States Marines; able provide a 24-hour, all-weather, lethal, close- and long-range precision rocket and missile fire support for joint forces, early-entry expeditionary forces, contingency forces, and field artillery brigades supporting Brigade Combat Teams.
A key attribute of the HIMARS is that it is a C-130 air transportable wheeled launcher mounted on the U.S. military's five-ton family of Medium Tactical Vehicles XM1140A1 truck chassis. The FMTV 6×6 five-ton truck is powered by a Caterpillar 3135 ATAAC 6.6-liter diesel engine with 290 horsepower. This allows the vehicles, which are assigned to the Army's Field Artillery Brigades, to be easily deployed to remote locations as needed.
The entire system is operated by a crew of three, including a commander, driver and gunner.
As its name suggests, it is a mobile artillery platform that can target an enemy's location. Unlike the Soviet-era BM-13, which offered essentially no protection to the crew, the HIMARS includes an armored cab. The point of the platform, however, isn't to be around for an adversary's counter-fire.
HIMARS Munitions
The HIMARS, which can carry one launch pod containing either six Guided MLRS (GMLRS)/MLRS rockets or one Army Tactical Missile System (ATACMS) missile, is actually a "shoot and scoot" platform — meant to arrive at a designated launch site, shoot its payload and roll out before the enemy can return fire. Depending on the armament, the U.S. military's HIMARS has a range of 5.6 miles to upwards of 300 miles.
A trained crew can reload the weapon within four to five minutes, assisted by an integrated crane. Reload rockets are carried by an escorting MTVR MK37 resupply vehicle, which carries two sets of reload rockets and is also fitted with an integral crane. The escort truck can further tow a trailer with two additional pods.
Current doctrine for the use of the HIMARS calls for the pods with rockets being unloaded in various locations down a predefined route — where the launcher vehicle travels from location to location, then loads a new pod with rockets and immediately fires them before traveling to a new location to reload. This further allows the vehicle to avoid counter-battery fire.
Game Changer: HIMARS in Ukraine
In late May, the President announced a $700 million military aid package for Ukraine, which included four of the M142 HIMARS to be sent to Ukraine — along with the U.S. military's Guided Multiple Launch Rocket Systems that have a range of striking targets around 40 miles away. The United States Pentagon has actually been cautious of sending weapons to Ukraine that could have the range to strike targets within Russia, and the government in Kyiv has agreed to only use the weapons against Russian positions in the occupied parts of Ukraine.
"What the HIMARS will allow them to do is to get greater standoff. Right now, the howitzers we provided them have about a 30 km range; the HIMARS has more than twice that, which will allow them — even with fewer systems — greater standoff," Colin H. Kahl, undersecretary of defense for policy, told reporters during a June 1 briefing at the Pentagon.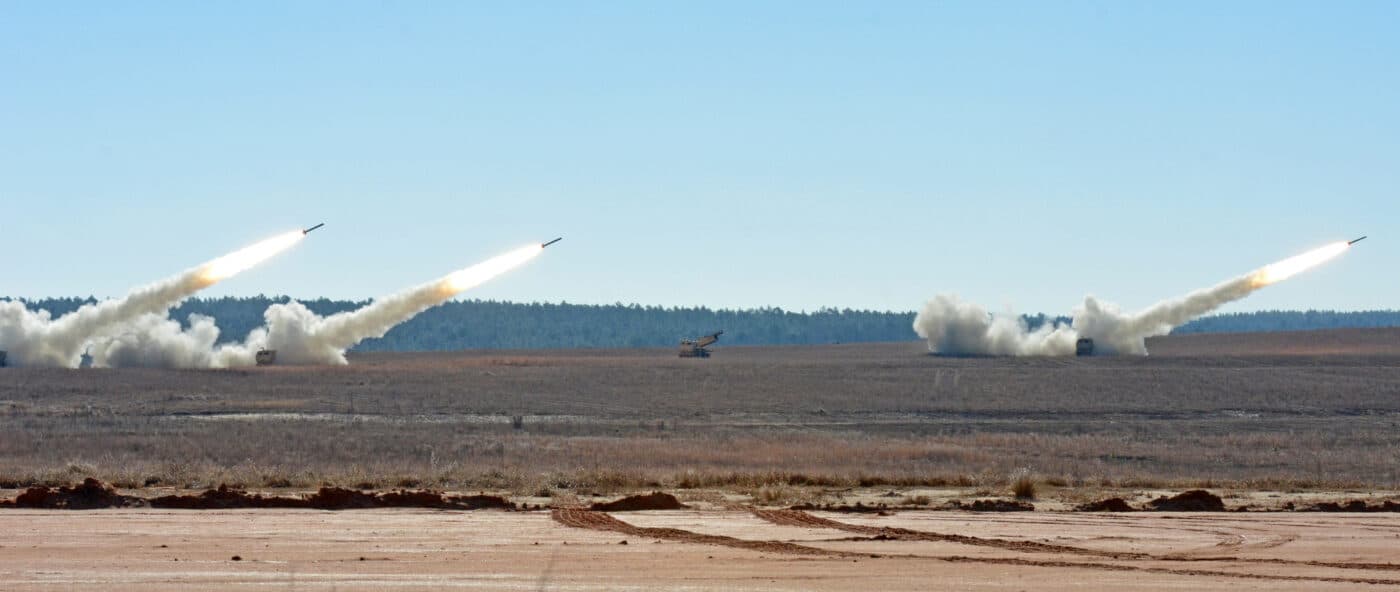 The first of the HIMARS platforms arrived in late June and were quickly deployed to the frontlines, where it was seen to be a force multiplier for Ukraine in its war with Russia. The Lockheed Martin MRL has been seen as playing a crucial role in Ukraine's counter-offensive, which began in the late summer.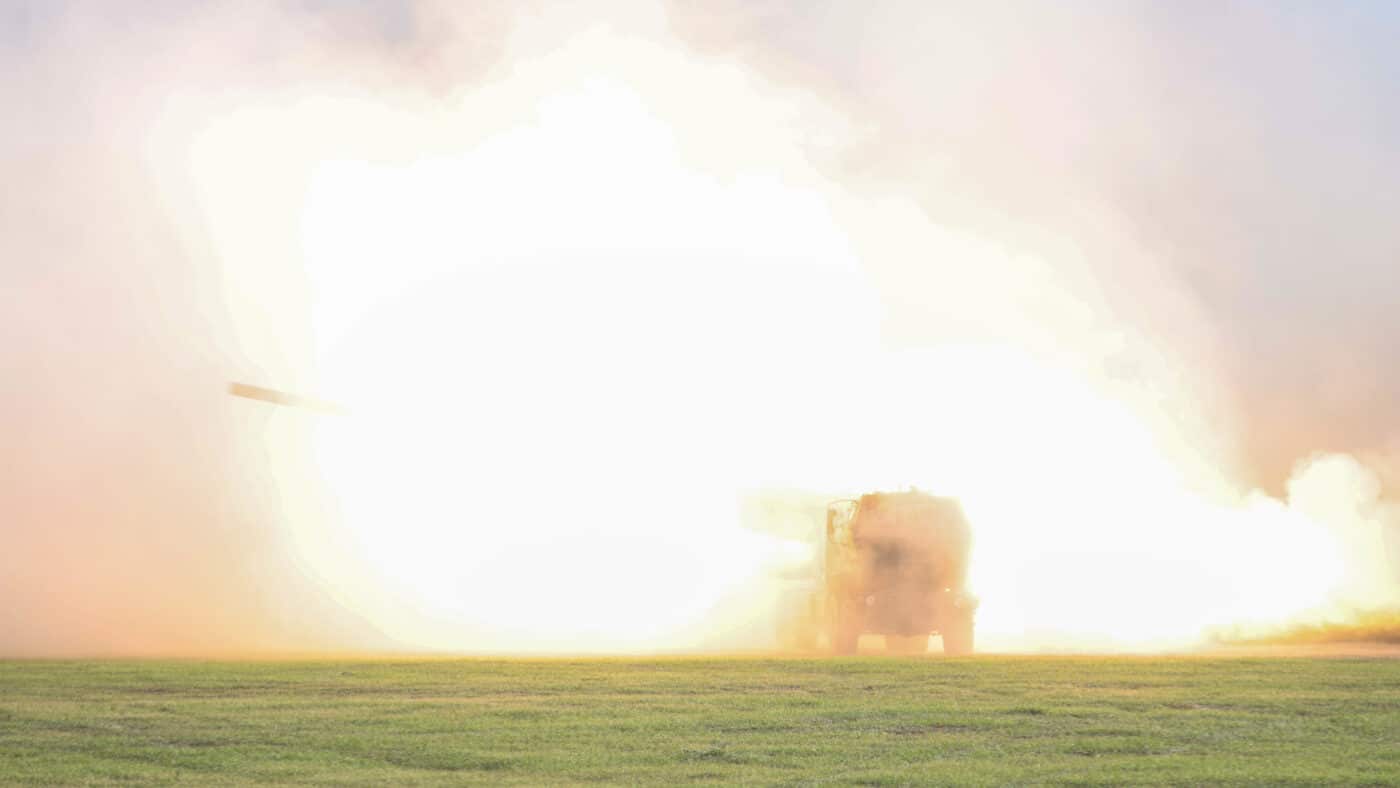 There were even reports that in the very first strike on a Russian base in Izyum more than 40 soldiers were killed, while the weapon has been used to target multiple Russian command posts, ammunition storage depots, and concentrations of troops and armored vehicles. In addition, the HIMARS has been used to destroy multiple bridges, slowing Russian advances.
A second batch was delivered in July, and as of September, a total of 16 HIMARS have been sent to Ukraine — while the Pentagon has pledged to supply an additional 18, yet, those won't likely arrive until next year. Moscow has voiced numerous objections over Washington's decision to supply Kyiv with the weapons — claiming NATO is fighting a proxy war.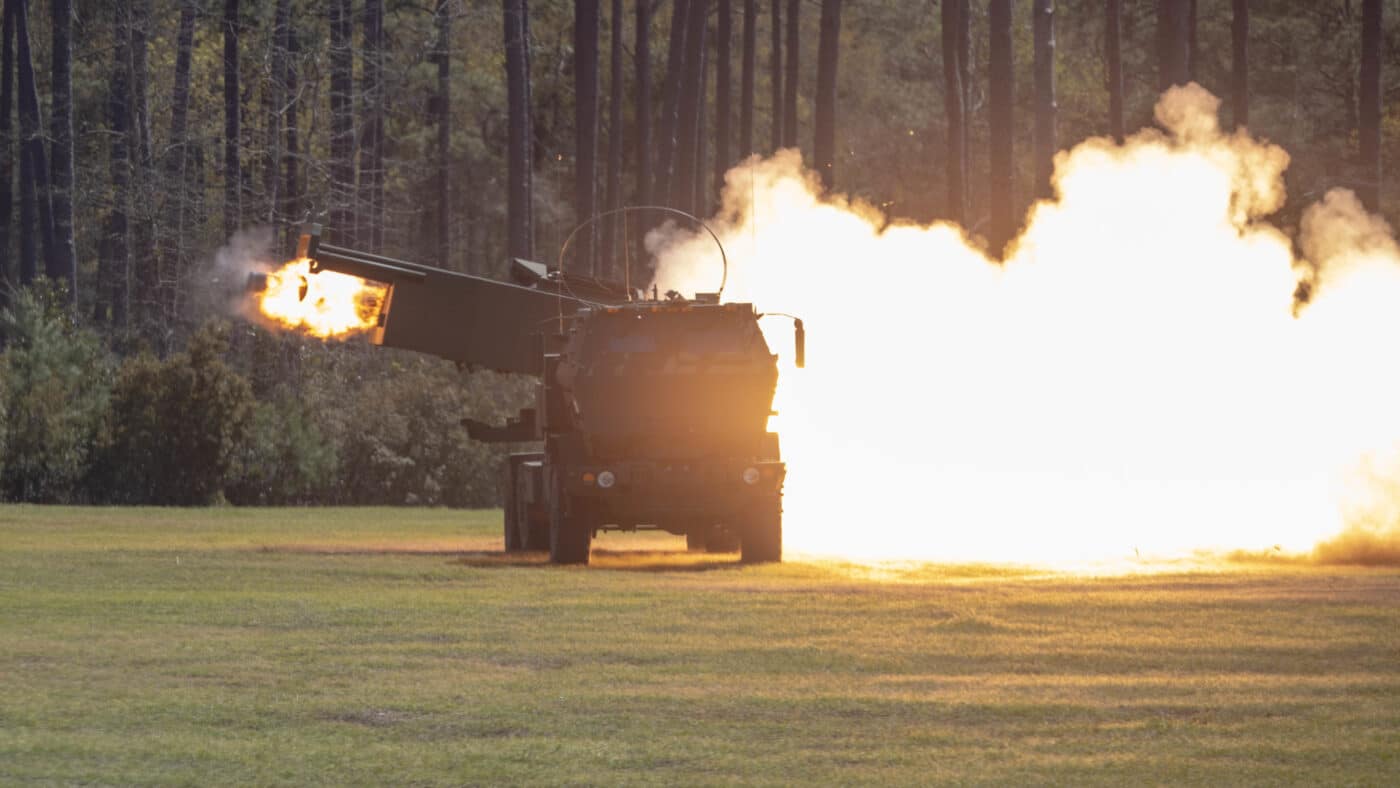 Russian air defenses have been largely seen as ineffective against saturated HIMARS attacks, which has proven vastly superior to the Russian Uragan 220mm MLR system.
HIMARS Decoys
In fact, the HIMARS has been seen as so successful that the launchers are now high-value targets, and Russian forces have gone to great lengths to destroy them. In fact, in late August, The Washington Post reported that the Ukrainian military have placed decoy HIMARS units near the front lines to fool the Russians.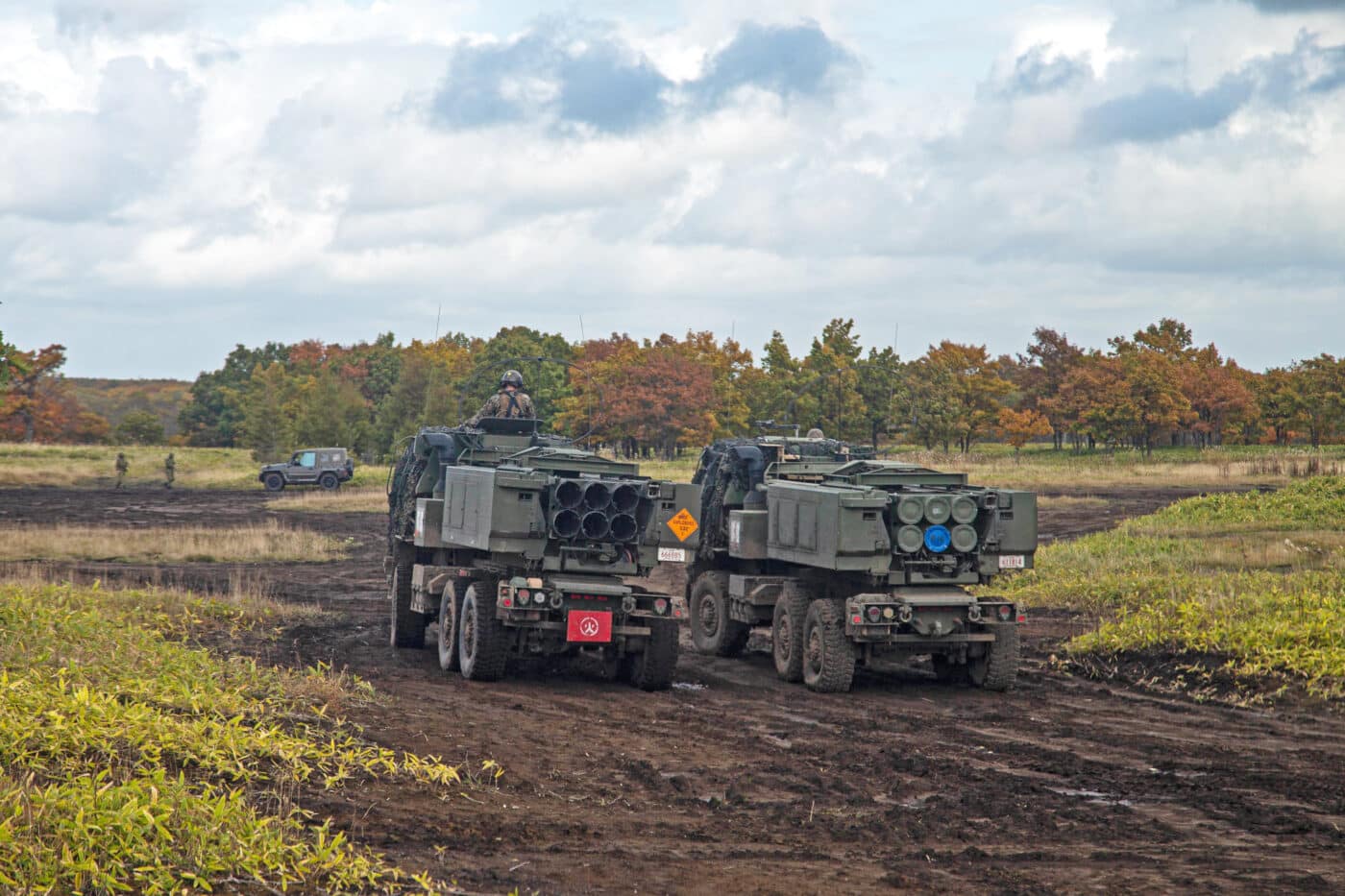 Made of wood and covered in canvas — a tactic not all that different from fake vehicles that were constructed during the Second World War in North Africa and used to create a fictional U.S. Army in southeastern England prior to D-Day — the faux HIMARS have been quite the success. The paper of record reported that at least 10 Russian 3M-54 Kalibr cruise missiles were expended against the decoys, and apparently even convinced the Kremlin it had been successful in destroying one.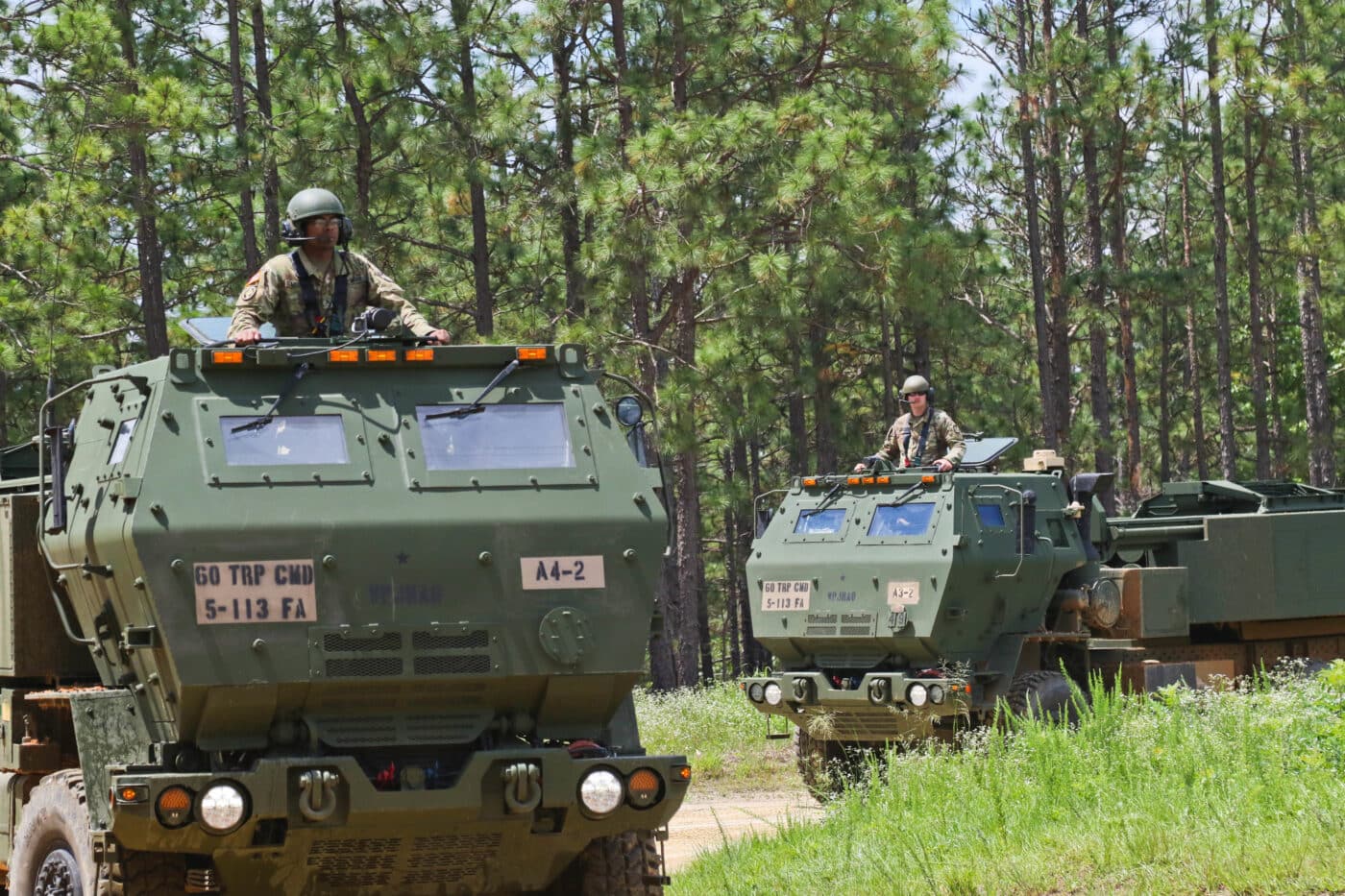 However, it is believed not a single HIMARS has been lost in Ukraine.
Japan & HIMARS
Beyond the fact that Russian forces have literally come under fire from the HIMARS in Ukraine, Moscow also protested in October to the Japanese embassy over a recent Japan-U.S. military exercise, during which the system was fired close to Russia's borders.
Tensions between Tokyo and Moscow have increased after Japan joined Western countries in imposing sanctions on Russia in response to the February invasion of Ukraine. The two nations also remain at odds over the disputed Kuril Island chain, which Russia has continued to "militarize" in recent months, while each nation has accused the other of espionage. No doubt the firing of the HIMARS during the recent exercise was meant to send a message, and clearly Moscow heard it loud and clear — just as it is hearing the HIMARS in Ukraine.
M142 HIMARS Specifications
Empty weight: 29,800 pounds
Combat loaded weight: 35,800 pounds
Max speed: 94 km per hour
Max cruising range: 483 km
Ordnance options: All current and future MLRS rockets and current ATACMS missiles
Editor's Note: Please be sure to check out The Armory Life Forum, where you can comment about our daily articles, as well as just talk guns and gear. Click the "Go To Forum Thread" link below to jump in and discuss this article and much more!
Join the Discussion
Continue Reading
Did you enjoy this article?
320