A truck gun, or a get home gun, is in theory a great idea in uncertain times or when you are far from home. However, storing a truck gun can present a security issue.
In this review of the All-Weather Truck Vault, I take a look at one possible option for securing your rifle and other essential gear.
The Ubiquitous Truck Gun
A truck gun is generally a higher-capacity, more capable firearm such as a rifle or carbine. They allow for greater accuracy at distance, higher round count than your EDC and more effective ballistics.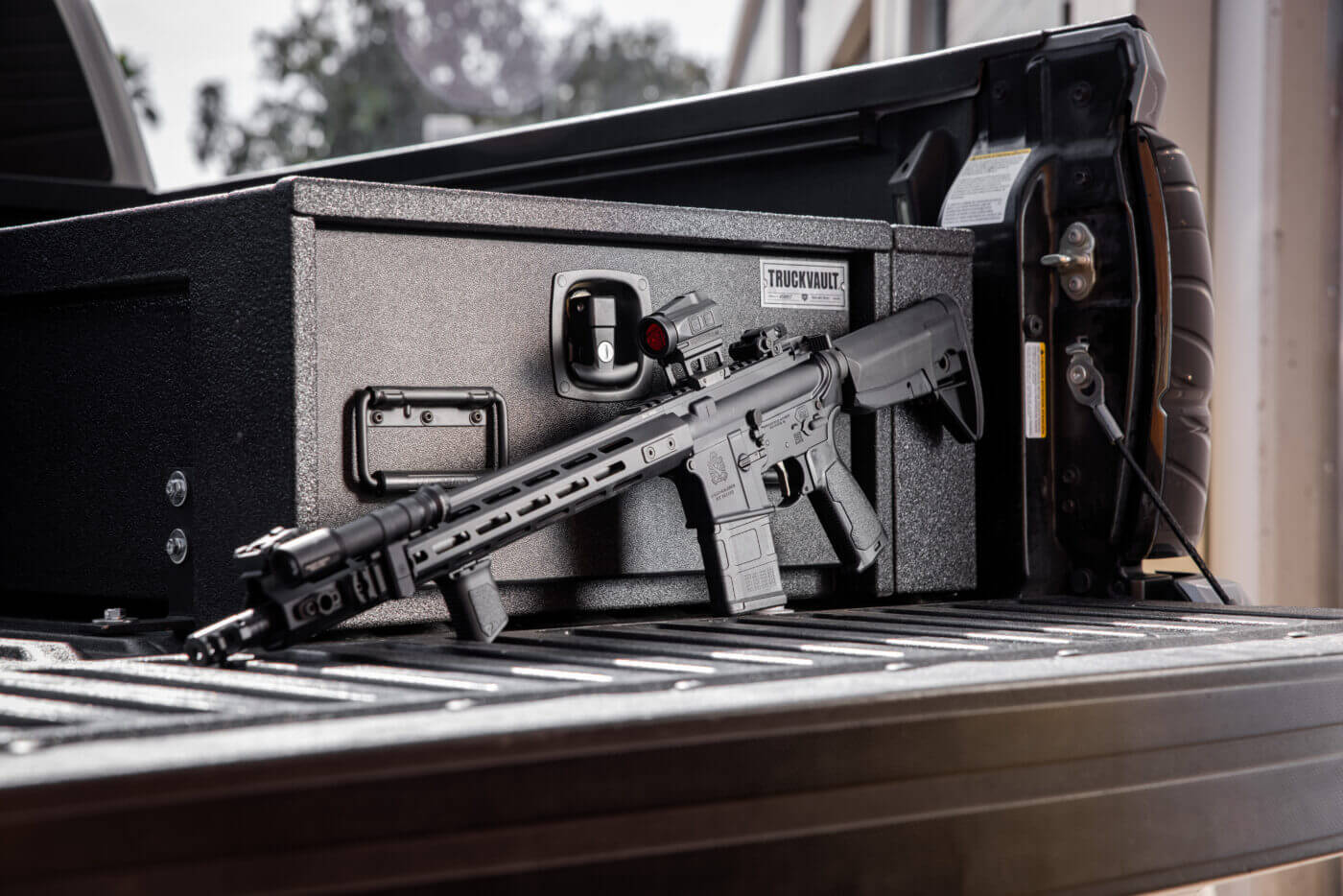 The major downside of a "truck gun" is the safety aspect. It is quite difficult to properly lock up your firearm inside of a vehicle or keep it out of sight of prying eyes, unlike an easily concealable EDC pistol.
The old days of throwing a rifle onto a visible rack in the rear window are long gone in most communities.
A Storage Solution?
This is where Truck Vault comes in. They have created some unique solutions for people who want an added layer of secure storage in their vehicles. From car trunks to SUV cargo areas all the way to full- and half-width bed vaults, Truck Vault has something for everyone. They even have weather-proof versions if you don't have a camper shell or tonneau cover.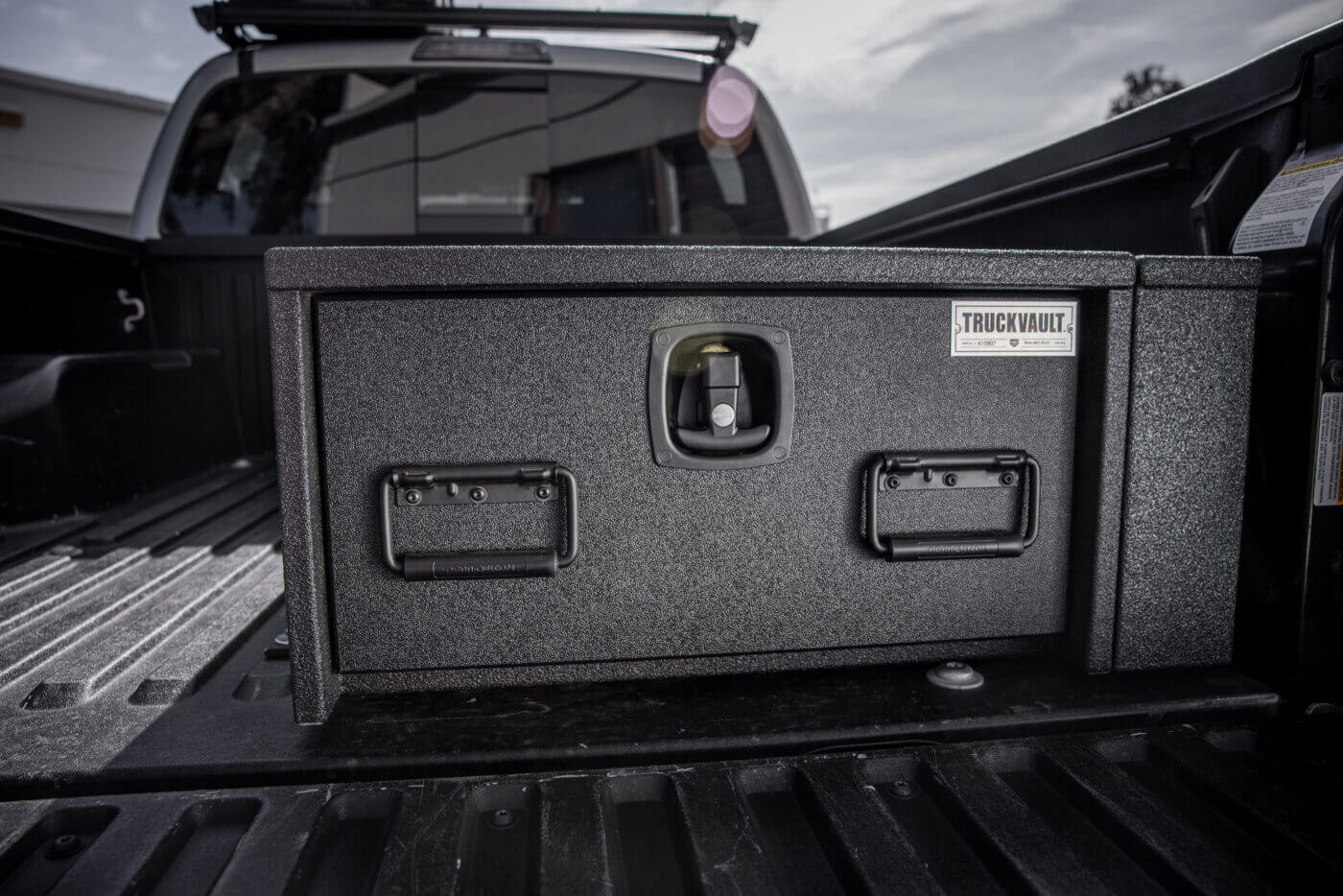 For my truck, I am often headed to the range or to a photo shoot, sometimes way out in the desert. I wanted something that could secure my gear and add extra storage for emergencies that I could always have on me. I also still wanted to be able to have some bed space in the truck for hauling camera equipment or more range gear.
The helpful folks at Truck Vault set me up with their new half-width pickup vault from the All-Weather line. I went with the Utility height; this is in between standard and magnum. It allows me to fit my full-size SAINT Victor 5.56mm rifle with an optic and a 20-round magazine, laying at a slight angle. This brought the dimension to 24" x 75.5" x 8 1/8".
The Truck Vault is waterproof sealed with Line-X XS310 exterior spray, bulb seals and a compression lock. Perfect for giving me the peace of mind to leave my precious gear in there knowing that it is safe from thieves or weather.
What's in the Box?
Now for the fun stuff!
I've got some precision rifle gear, mags for my 6.5, and M1A, range finder and spotting scope. Moving forward for quick access is my range belt from Esstac and a T-Rex Arms Ready rig set up for 5.56, med, utility and comms.
The next section over is range gear, eyes and ears, tools, and a Vortex Radian tripod, perfect for taking precise shots regardless of platform or weight.
Finally, the remaining section is reserved for the boom stick and ammo.
The rifle is the Springfield Armory SAINT Victor in 5.56 NATO I mentioned. Using a 20-round mag and a red dot optic, this baby fits snug as a bug in the Truck Vault.
Conclusion
The people over at Truck Vault even have designers you can chat with to do custom work to fit your needs. I had my vault shipped right to my house and installed it in less than an hour. It requires a bit of mechanical knowledge but was a breeze with their directions. If you don't feel confident in drilling holes in your vehicle you can have the Truck Vault shipped to a mechanic and they can easily take care of the install for you.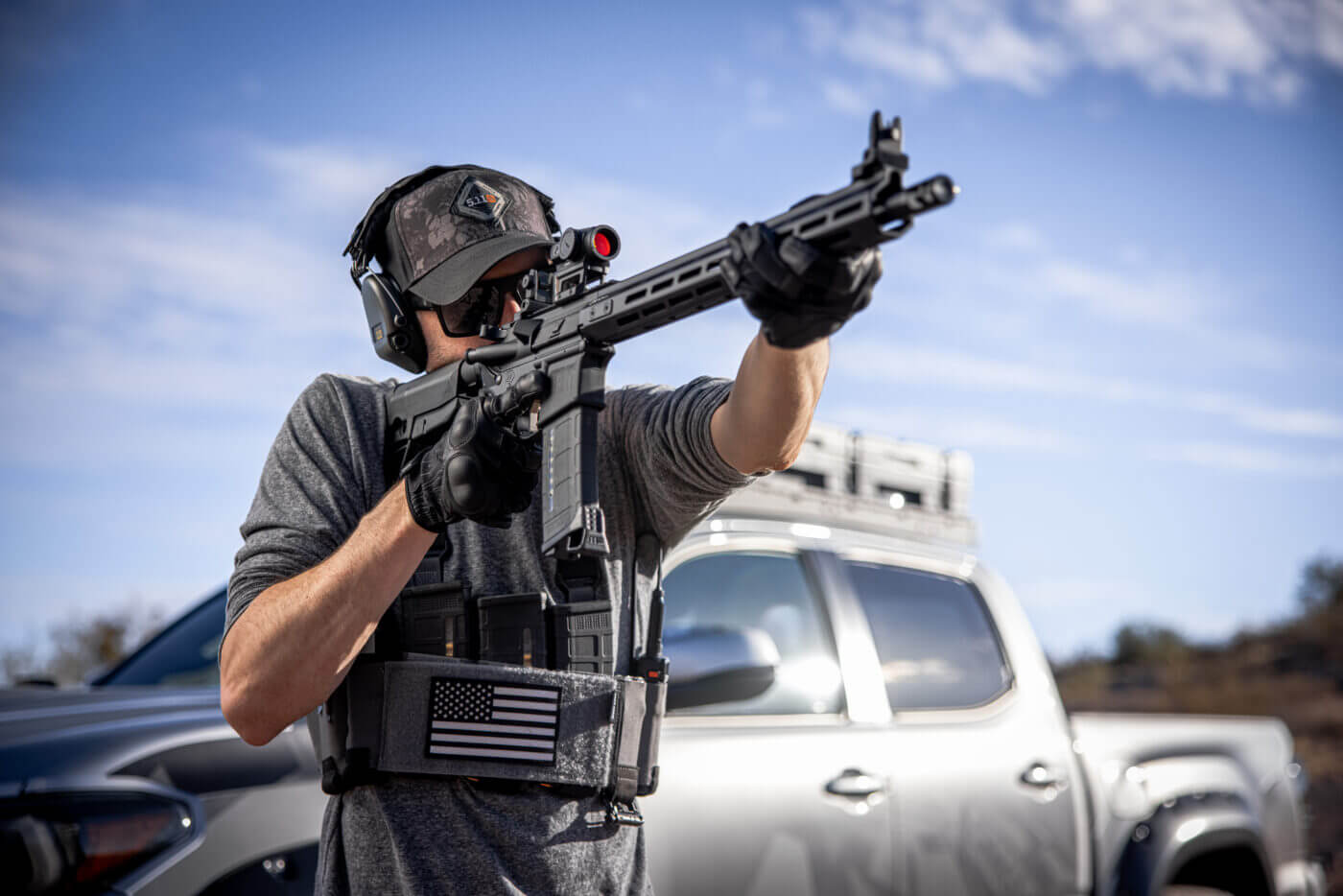 There is a great piece of mind knowing that you have everything you need in case of an opportunity or a disaster everywhere you go while also having it stowed safe and secure. For more info on Truck Vault check out www.TruckVault.com
Editor's Note: Please be sure to check out The Armory Life Forum, where you can comment about our daily articles, as well as just talk guns and gear. Click the "Go To Forum Thread" link below to jump in and discuss this article and much more!
Join the Discussion
Featured in this video
Continue Reading
Did you enjoy this video?
52