Review: DuraMag SS Stainless Steel AR Mags
August 20th, 2023
5 minute read
In today's review, Robert A. Sadowski evaluates the DuraMag SS stainless steel AR magazines. Designed for your SAINT or other AR-style 5.56 NATO firearm, these magazines offer a compelling alternative to standard aluminum mags. But, how do these stainless steel DuraMag magazines function? That's what Sadowski set out to discover.
I totally understand why polymer AR-15 magazines are so popular these days. I own many of them myself. But, I have always found metal magazines insert into a metal magwell slicker and smoother than polymer magazines. I even like the metal-on-metal sound.
Plastic is fine, and I've probably used plastic magazines more in the recent past, but I prefer metal. Now that I've established my bias for metal magazines, specifically aluminum magazines, I ran the DuraMag SS stainless steel magazines with an open mind. I tore through them like a kid unwrapping a candy bar.
Metal vs. Polymer
The 5.56/.223/300 BLK DuraMag SS is made by C Products Defense and is described as an improved version of the U.S. GI magazine. The DuraMag SS magazine uses a 410 stainless steel body (DuraMag also offers its Speed magazines with a 6061-T6 aluminum body). It is offered with either a black or orange anti-tilt follower and in 5-, 10-, 20- and 30-round cartridge capacities.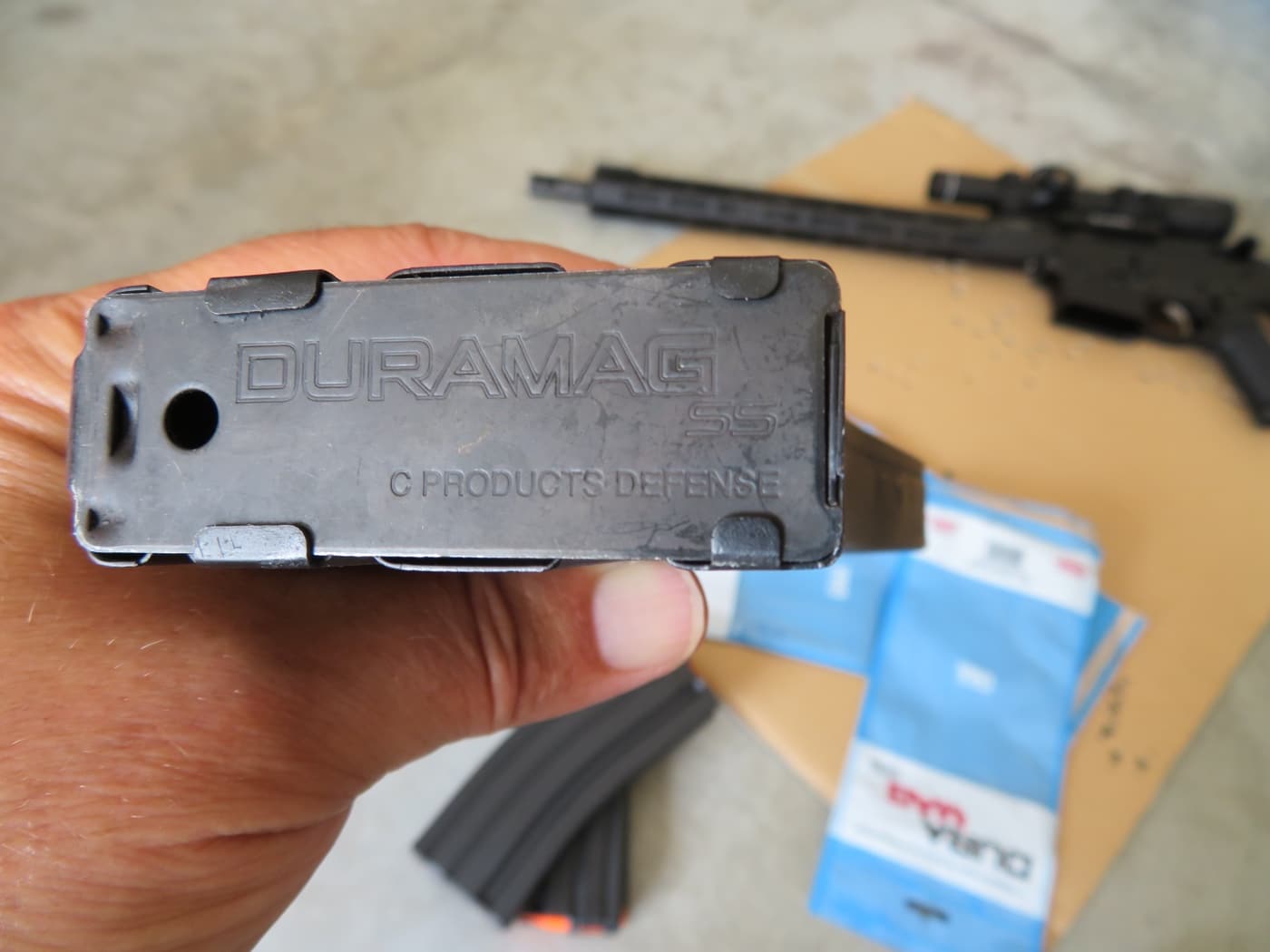 First off, the stainless steel body makes the magazines heavier than polymer or aluminum. Unloaded, the 30-round stainless steel magazine weighs 6.2 ounces. I weighed a 30-round aluminum and a polymer magazine, and they tipped the scales at 4.3 and 5 ounces, respectively. Extra weight can be a good thing. It aids ejection, meaning it falls out of the magwell quicker and more reliably than polymer. Stainless steel is also more durable than aluminum and polymer. The downside is it is heavier, so, the more mags you carry, the more weight you need to move.
Designed for Durability
Unique to the DuraMag design is the Post & Hole body construction that locks together the two halves of the magazine body, and then the seams are precision-welded. The next feature that makes the DuraMag stand out is the proprietary LipLock design.
The feed lips on the DuraMag are specific to caliber and capacity, providing the perfect angle for better reliability. This means the BGC in your gun is going to scrape a round out the magazine consistently so rounds feed smoother and better.
The EverFlex anti-fatigue spring technology is also caliber- and capacity-specific and designed for long life. DuraMag says you can keep the magazines loaded indefinitely with no issues. The polymer follower is also designed for specific caliber/case size and capacity to ensure each round stacks and feeds consistently. DuraMag calls it AGF, which is short for Advanced Geometry Follower. The interior and exterior of the magazine body is coated with T-360 that resists corrosion and makes loading the magazine smooth, some might even say silky. It also gives the stainless steel mags a low-key black look. An FDE finish for the 30-rounder is also available.
From Drop Test to Live Fire
I repeatedly ejected empty DuraMags from a SAINT Victor AR-15, and they all fell free, with scuff marks being the only result. Most of the testing was with the Victor, but I also tried the magazines in several other rifles, some with ambidextrous mag releases. No issues. Every time the magazine positively locked into place.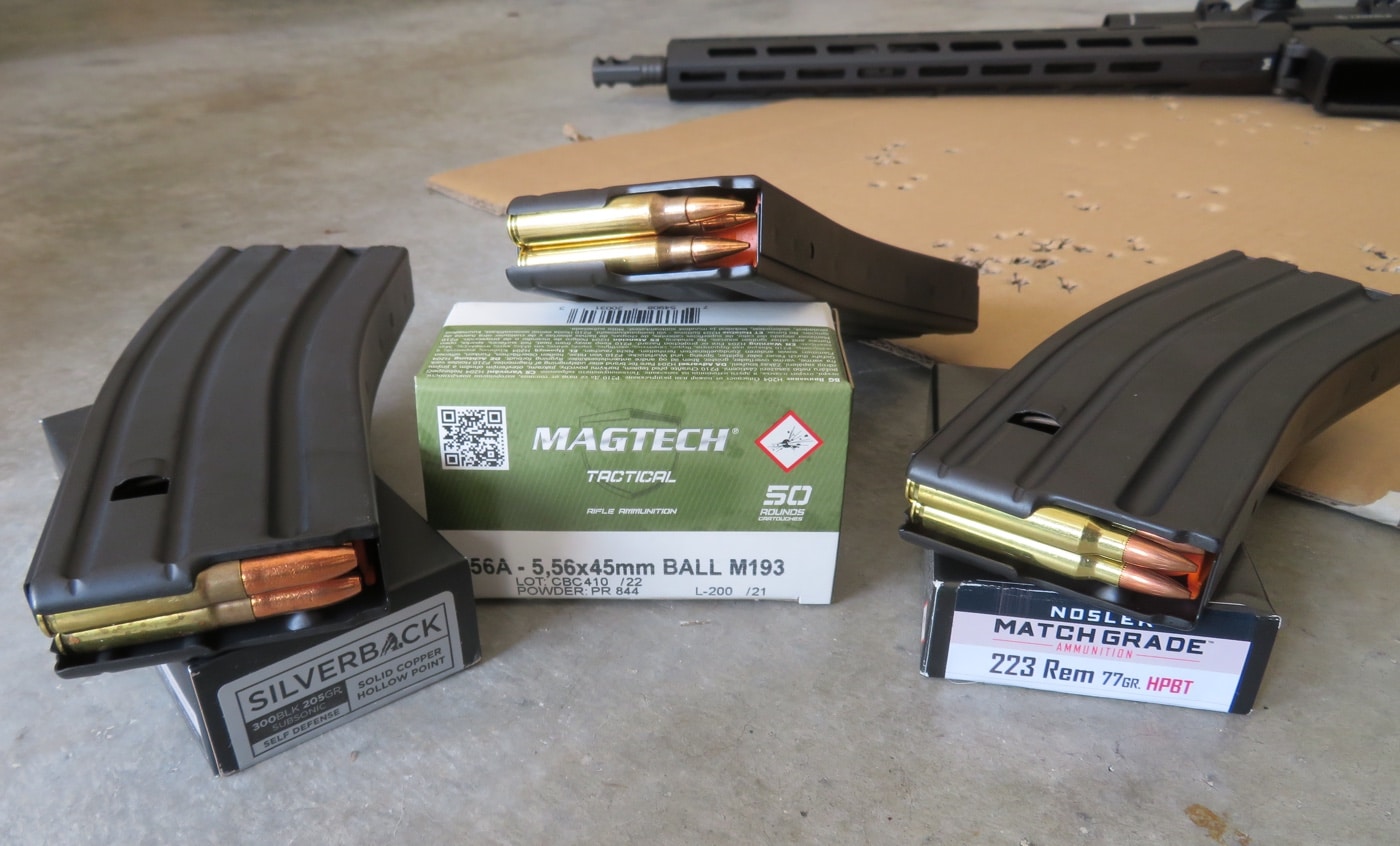 I also dropped fully loaded DuraMag magazines from chest height to simulate a fumbled reload. We all fumble a reload occasionally, and that's ok if you can recover quickly. What you don't want is your magazine hitting the deck and losing its lunch by spilling out rounds. The DuraMag kept the rounds in place. I also stepped on loaded and unloaded DuraMag magazines with no ill effect. I also loaded them up by hand (tedious) and used a Mag Pump AR-15 magazine loader (fast).
Heavier bullets are usually longer and have a different profile and ogive. Lead-free and heavier Nosler 77-grain HPBT rounds and my favorite 300 BLK subsonic ammo with a 205-grain bullet from Gorilla Ammunition had no issues in the magazines.
The Victor ran smoothly with no stoppages with the DuraMag SS magazines. I didn't baby the mag-azines, either. Over the last few months, I've used these magazines in all types of ARs. The routine was load, shoot, reload. No issues. I was totally confident the DuraMag would do its part and feed whatever AR I was running.
Calibers and Capacities
Caliber choices include 5.56/.223/300 BLK, 9mm, 6.8 SPC/.224 Valkrie, 6.5 Grendel/6mm ARC, 350 Legend, .380/7.62, 7.62x39mm, .450 Bushmaster and .458 SOCOM. Most magazines have either a 5-, 10-, 20- or 30-round capacity.
[Be sure to read the article 5.56 vs. .223: Which Can I Shoot? for information on these cartridges.]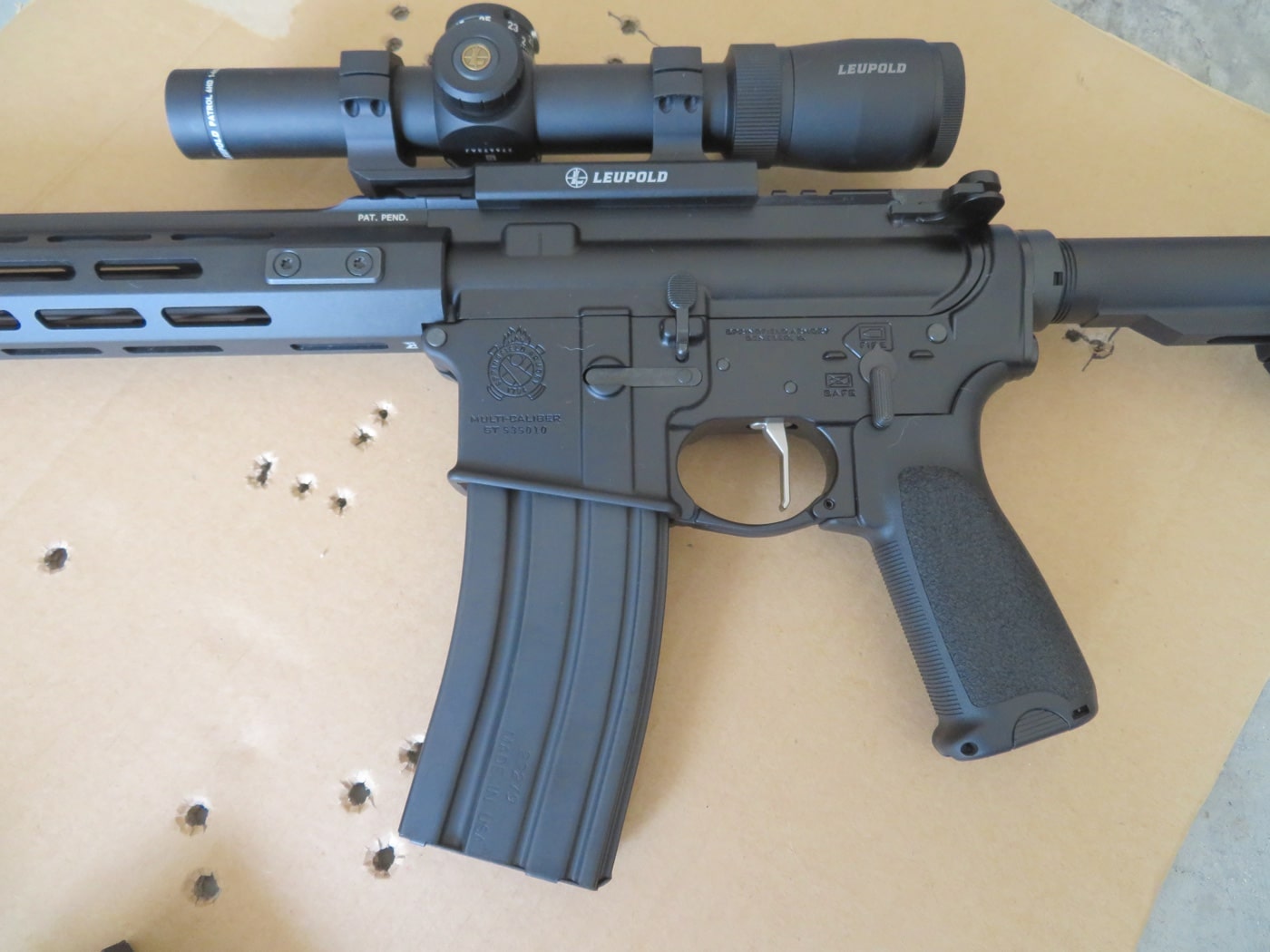 Some of the odd or less popular calibers have different capacities. The cost of the 30-round magazine as tested is $19.30 on dura-mag.com, and in my mind, that's a bargain if you want reliability, durability, and longevity.
Conclusion
Magazines are supposed to be replaceable. They are wear-use items. With that said, the DuraMag SS may just be an heirloom-quality magazine. I certainly like mine!
Editor's Note: Please be sure to check out The Armory Life Forum, where you can comment about our daily articles, as well as just talk guns and gear. Click the "Go To Forum Thread" link below to jump in and discuss this article and much more!
Join the Discussion
Featured in this article
Continue Reading
Did you enjoy this article?
67