The evolution of opinions can be one of the most frustrating things regarding writing about firearms. At one point, we were told the longer the rifle, the better. Then, we were told that shorter barrels are essential for maneuverability and weight distribution. The truth probably sits somewhere in the middle.
I think this question can be resolved by getting a good bullpup rifle, yet I feel like I don't see enough people talking about how great of a fix they actually can be. So, let's sit down and talk about why I think you should add a bullpup to your collection.
Reason #1: Full-Length Barrel
Let's start with a short history lesson; the 5.56 round was made with the 20" barrel we would see on the M16 in mind. Now, of course, we have made significant advancements in technology since then that have shown the round being quite good with shorter barrels. However, it's worth mentioning that — in general — the longer your barrel is with 5.56, the better it will perform.
The main advantage of a bullpup lies in getting a longer barrel in a smaller overall package by locating the action behind the trigger. For about the overall length of a 10"-barreled AR-15 SBR, you can get a 16″ barrel in a bullpup. But what does the added 6″ get you?
Well, the average muzzle velocity of a 10" SBR is around 2,400 feet per second (fps), and the average muzzle velocity for a 16″ rifle chambered in 5.56 is about 2,800 fps. That extra 300 or so fps is nothing to scoff at. This allows for a noticeable increase in range and terminal results.
Reason #2: Maneuverability
A significant advantage for shorter-barreled rifles is maneuverability. Being able to "ready up" your firearm more quickly, having more range of motion in tighter areas, and the gun being snugger when putting it in a sling are all reasons you'd want a shorter package.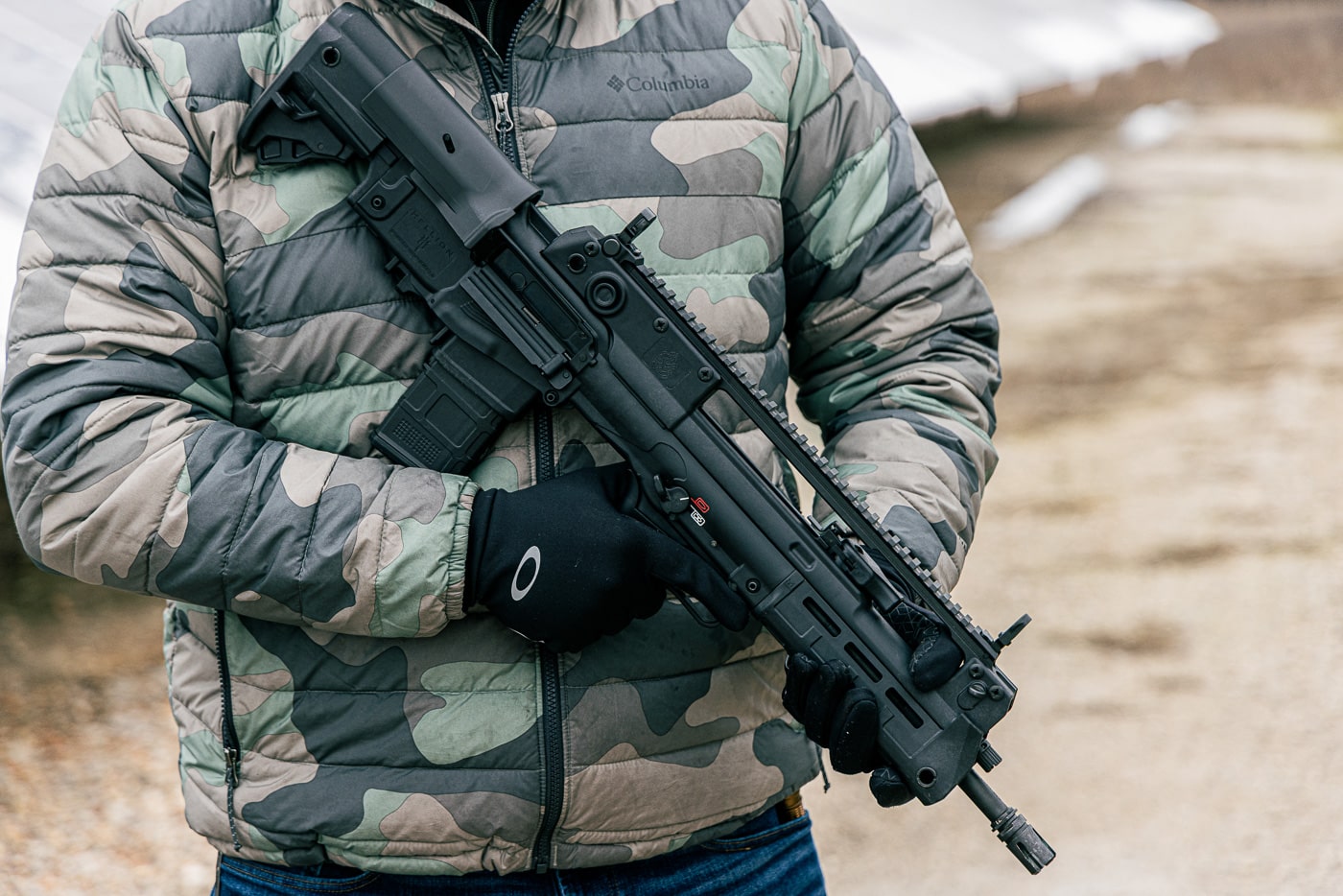 Bullpups are also able to do these things while keeping their barrel length at a full 16". You'll often see these guns used in close-quarters situations for clearing rooms, and I think it's a perfect use of them.
Home defense is a great use for a bullpup rifle. With my 16" AR-15, I have just a few specific points in my house where I can turn 360 degrees. With the Hellion, I can maneuver around my house much more effortlessly while keeping the rifle in the shoulder pocket.
Reason #3: Improved Balance
Nobody likes a front-heavy rifle. A goal when having a shorter barrel is to have more weight tucked in closer to the body. This is always great for when you inevitably add lights, lasers, suppressors and other accessories toward the end of your gun. Again, bullpups fix these issues without losing that length in your barrel.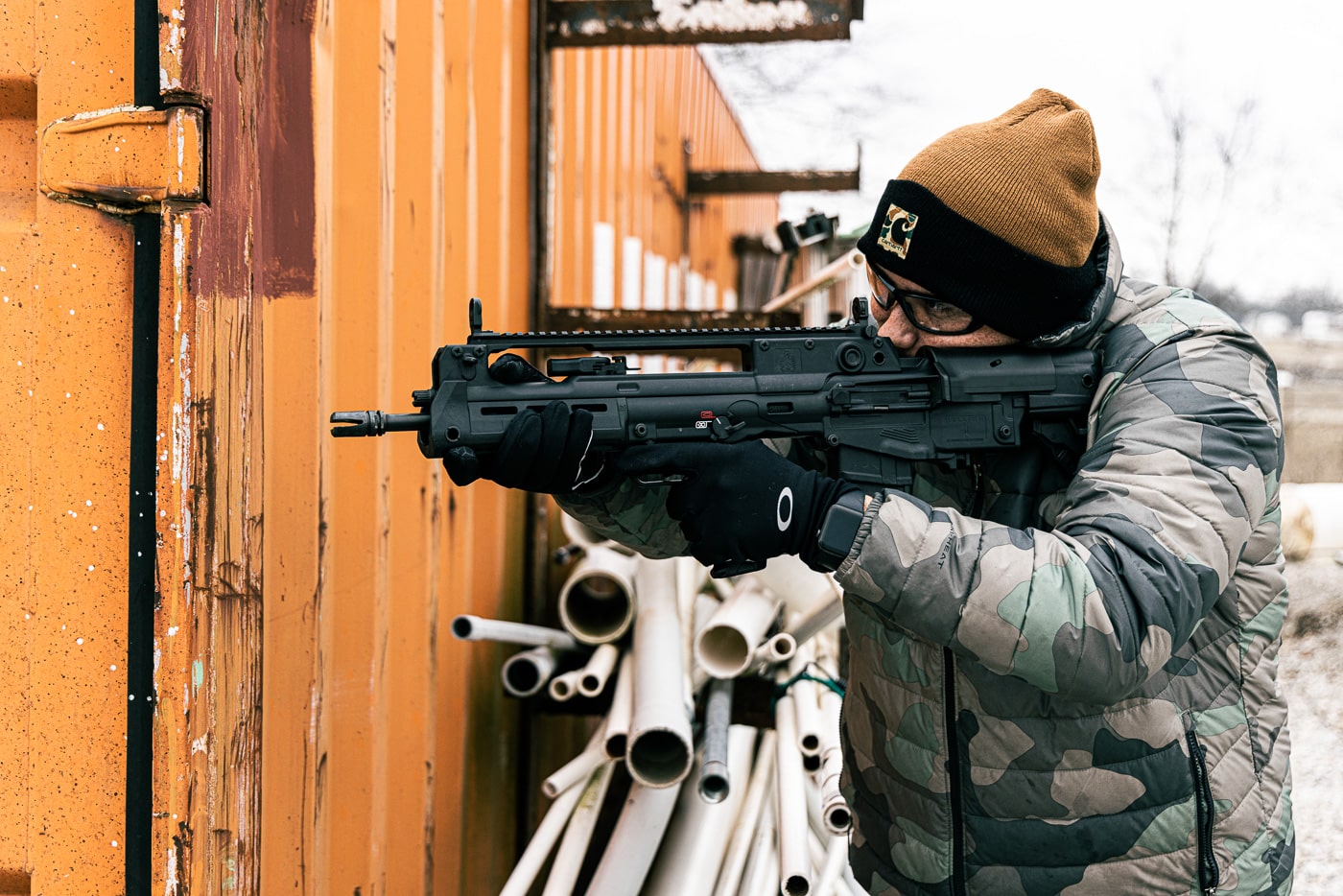 Weight distribution is a huge factor when talking about fatigue, and a bullpup might have a benefit here. The action sits in the buttstock area of the gun. This makes for a very evenly weighted package that makes it far easier to carry over longer durations of time. Being able to hold the gun closer to your body also helps with keeping your arms from getting fatigued.
Reason #4: Ambidextrous
One notable benefit of the Hellion bullpup is the fact it is ambidextrous. Being able to switch shoulders is very important for many scenarios, but is especially important for close-quarters encounters.
One issue some people have with bullpups is the ejection port being close to your face, meaning if you're a left-handed shooter, you might get some brass in the face. However, with rifles like the Hellion, you can swap ejection to the left side. This makes it possible to swap this to a left-handed firearm completely.
It's great to see these kinds of things available because it's almost always a net positive. No one loses anything when a function on the gun can be used either left-handed or right-handed.
Specific Benefits of the Hellion
Springfield Armory has done a very good job with the Hellion in terms of fixing any complaints towards bullpups. For one, the trigger is actually quite good for a bullpup. One of the most common complaints you've probably heard about bullpups is their triggers. You know, they're always "spongey" and have too much travel. This is subjective, of course, but I really like the Hellion's trigger. It feels far better than the standard set for bullpup triggers.
Another complaint is the lack of options for bullpups; however, the Hellion also seems to address this as well. I absolutely believe that the Hellion is the most customizable bullpup from the factory. It's ready for a suppressor with its adjustable gas system. It has a full-length rail across the top of most of the rifle for lights, lasers and anything else your heart desires. It also comes with some quite good back-up iron sights right from the factory. The gun is great for anyone who wants to add lasers, lights or run the rifle suppressed.
Conclusion
Should bullpups be as divisive as they can be for some people? Probably not. I personally think that the more competition, the better for consumers. A bullpup is a great gun to add to your collection, and I think it would be a worthy addition. From the barrel length to its maneuverability and ambidextrous controls, I think there's no reason to think twice about owning one.
Editor's Note: Please be sure to check out The Armory Life Forum, where you can comment about our daily articles, as well as just talk guns and gear. Click the "Go To Forum Thread" link below to jump in and discuss this article and much more!
Join the Discussion
Featured in this video
Continue Reading
Did you enjoy this video?
135