Getting Into Competitive Shooting, Part II
November 9th, 2019
4 minute read
Editor's Note: This is part two of a five-part series on getting into competitive shooting. You can check out the other entries here:
By now you know that the shooting sports are an excellent way to hone your skills and take your shooting experience to the next level. On top of that, they are downright fun and challenging! In my previous article, I went over how to narrow down the specific types of shooting sports you might be interested in and how to figure out which disciplines are a good starting point.
Now we need to talk about how to find clubs where you can compete and how to become involved in the communities and organizations that support the events/matches.
Match Making
It should come as no surprise that the Internet is a fast and powerful tool to use in narrowing down where competitive events/matches are taking place. You will obviously want to search for indoor ranges, outdoor ranges, and/or gun clubs in your vicinity. A Google search can save a ton of time and effort, and you may even discover some options that you might not have previously considered.
But where do you start looking more specifically? Great places I have used and suggest are:
Where To Shoot: North America's most comprehensive directory of shooting ranges at wheretoshoot.org.
Accredited Shooting Organizations: These are the parent organizations that developed and set policies, rules and standards for their events, like USPSA (United States Practical Shooting Association), the NRA's competition division, and IDPA (International Defensive Pistol Association), to name just a few. These organizations typically have a webpage to locate affiliated clubs and an additional page of upcoming matches. For a comprehensive list of national shooting organizations, visit the NSSF's website at nssf.org/shooting/shooting-sports-organizations/.
Local Club/Range Websites: If you have a local facility you already shoot at, odds are they run matches. Go to their website, as they most likely have a calendar or schedule that lets you know what's coming up. And if they don't have an official site, they may have a presence on social media.
Match-centric Sites and Social Media: Places like Practiscore (an online match registration, scoring, results and information app you can find at practiscore.com), social media pages and social media groups all have shooting club info, discussions and additional information regarding shooting events/competitions/matches.
Shooting Community
Getting involved in shooting sports will change your life for the better. The community is widespread yet small, diverse but similar, and helpful yet competitive. And what better way to share your love of firearms than with others who have the same interest?
Most of your involvement with other shooters will be at the range. The very best way to become involved is, well, to just show up and start the process! However, don't forget about the benefit of the World Wide Web, where there is literally a vault full of information from shooting communities via the online forums. May I suggest arming yourself with a little knowledge – straight from the community's mouth – before hitting the range.
Firearm Forums
Forums can be a great source of information, they are a good place to ask generic or technical questions, look for other's opinions on equipment or put in your two cents worth. They can also be overwhelming. Thankfully, most large gun forums have sub-categories devoted to various shooting sports and disciplines. Some are even broken down further by geographic location. Do a Google search for some forums that key in to your areas of interest.
While poking around the online shooting communities/forums, keep in mind that every club/match may be a bit different. There will be local influences that change up the matches, the way they are run, the challenges you are faced with, and the competitors they attract. You might find that a certain club/match favors variables you prefer or variables you don't like at all such as a match that has extremely challenging physical movement and positions versus another that is less mobility-based and more accuracy-centric. Options are good though, and the choice is all yours.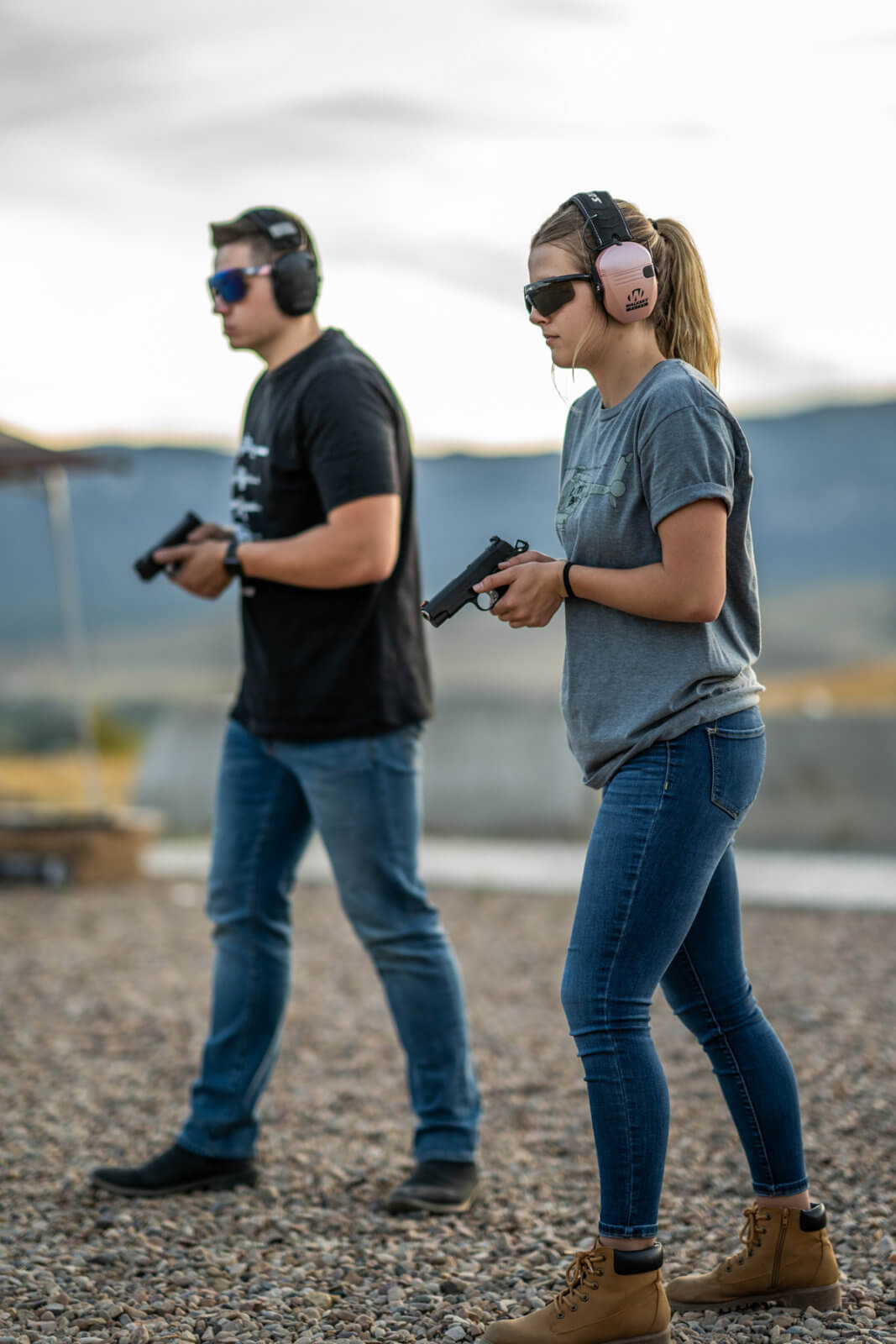 Getting Real
So, now that you have found a range that hosts the type of match you want to compete in, put the match date on your calendar and have done a little sport-specific community research, it's time to get real. In Part III, I'll delve into your next step: Getting to a local match in person, what you need to know when you visit, and things you might want to look for. Until then, stay tuned and stay on target!
Join the Discussion
Continue Reading
Did you enjoy this article?
24