Griffin Micro Carry Comp
April 3rd, 2020
3 minute read
I'm 53 years old. After more than half a century on this planet and several decades of actively pulling triggers, I don't think I've ever dropped a weapon. In retrospect, I could have left every threaded barrel I have ever encountered ungirded and exposed to the elements without ever suffering any ill-effects.
However, I find that for some reason I just can't do it. In my world, threaded barrels must sport either a muzzle attachment or thread protector. That's a fringe benefit of the mild OCD that has made me professionally successful.
Up until now, those thread protectors were otherwise fairly useless bits of kit. Now, however, the guys at Griffin Armament have taken the humble thread protector and gotten some legitimately practical utility out of it.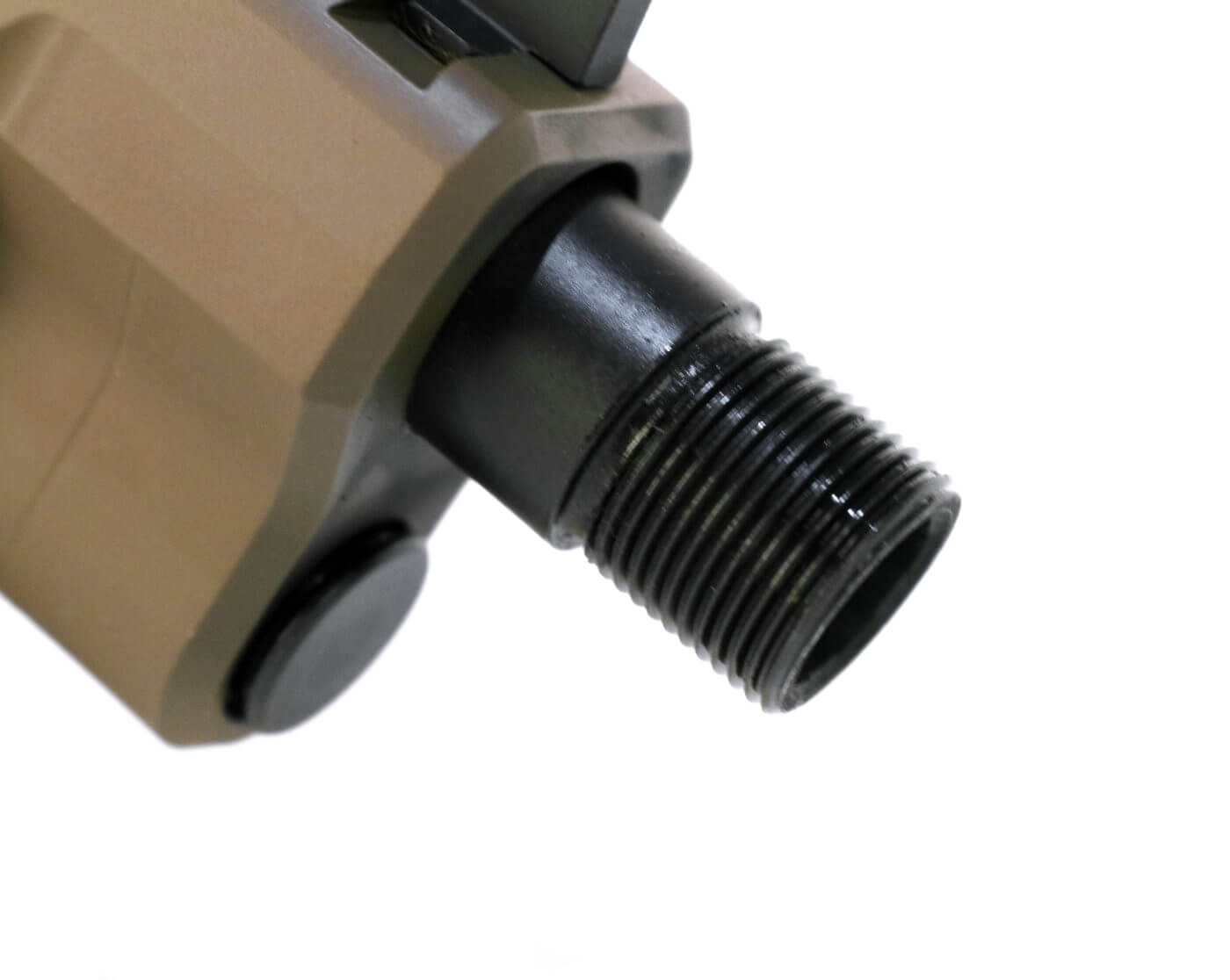 The Griffin Armament Micro Carry Comp is only incrementally longer than a conventional thread protector, yet it features a ported baffle face to help redirect muzzle blast and mitigate recoil. This means faster follow-up shots and shorter split times with no incremental weight or space deficit.
The device is cut from 17-4 stainless and black nitride treated for rugged durability. It is also sufficiently small as to manage most any existing holster solutions.
Practical Tactical
I threaded the Griffin Armament Micro Carry Comp onto my new Springfield Armory XD-M Elite Tactical OSP (Optical Sight Pistol). This pistol is the ultimate evolutionary iteration of the storied XD-M line of superlative combat handguns.
Featuring a top-tier feature set, a slide deck cut for a red dot, a factory threaded barrel, ambidextrous everything and a breathtaking 22+1 magazine capacity, this is the high-end tactical tool for professionals.
With the Micro Carry Comp in place, the gun still draws and maneuvers as well as it might otherwise. However, the comp offers that tiny little edge when compared to a gun not so equipped.
In the world of gunfighting little things become big things, and seconds equal life. The Griffin Armament Micro Carry Comp is cool as can be and offers that tiniest little edge. And, it works well with the aforementioned OCD.
Editor's Note: Be sure to check out The Armory Life Forum, where you can comment about our daily articles, as well as just talk guns and gear. Click the "Go To Forum Thread" link below to jump in!
Join the Discussion
Featured in this article
Continue Reading
Did you enjoy this article?
78