How Do You Carry Back Up Ammo?
January 31st, 2020
5 minute read
Back up ammo isn't so much a question of "if" — as in, if you should or shouldn't carry some. Of course you should. It's more a question of how much and how — as in, number of rounds or number of magazines and by what means to carry it. Thankfully, a mature concealed carry handgun market means plenty of options for carrying back up magazines.
As for how many extra rounds to carry, the answer depends on your situation. For civilian concealed carry, you might be fine with a single back up magazine. In a situation where you have to draw a gun, regardless of whether your magazine holds 15 rounds or six, you probably won't go through all the rounds. Or, you might. Or, you might need to do a tactical reload. Or, something might happen where your gun gets emptied of its magazine or its live round. I'll bet you can think of other situations where it is simply a good idea to be prepared by having a back up that at least matches, in round count, what is in your gun right now.
Here, then, are five ways I've carried back up magazines on my person. See which might work best for you.
Pocket Magazine Holster
A pocket might be a great place for carrying an extra magazine, depending of course, on the size of your back up magazine. And rather than have that magazine sliding around in a pocket, putting it in a pocket magazine holster will keep it upright and ready to go in case I need it. The Remora 2-in-1 Clip/No Clip Single Magazine Holder you see here has a removable clip (it doubles as an IWB mag holster) and a tacky surface for pocket use. It stays put when you draw the magazine out. I carry this in a front, weak-side pants or jacket pocket.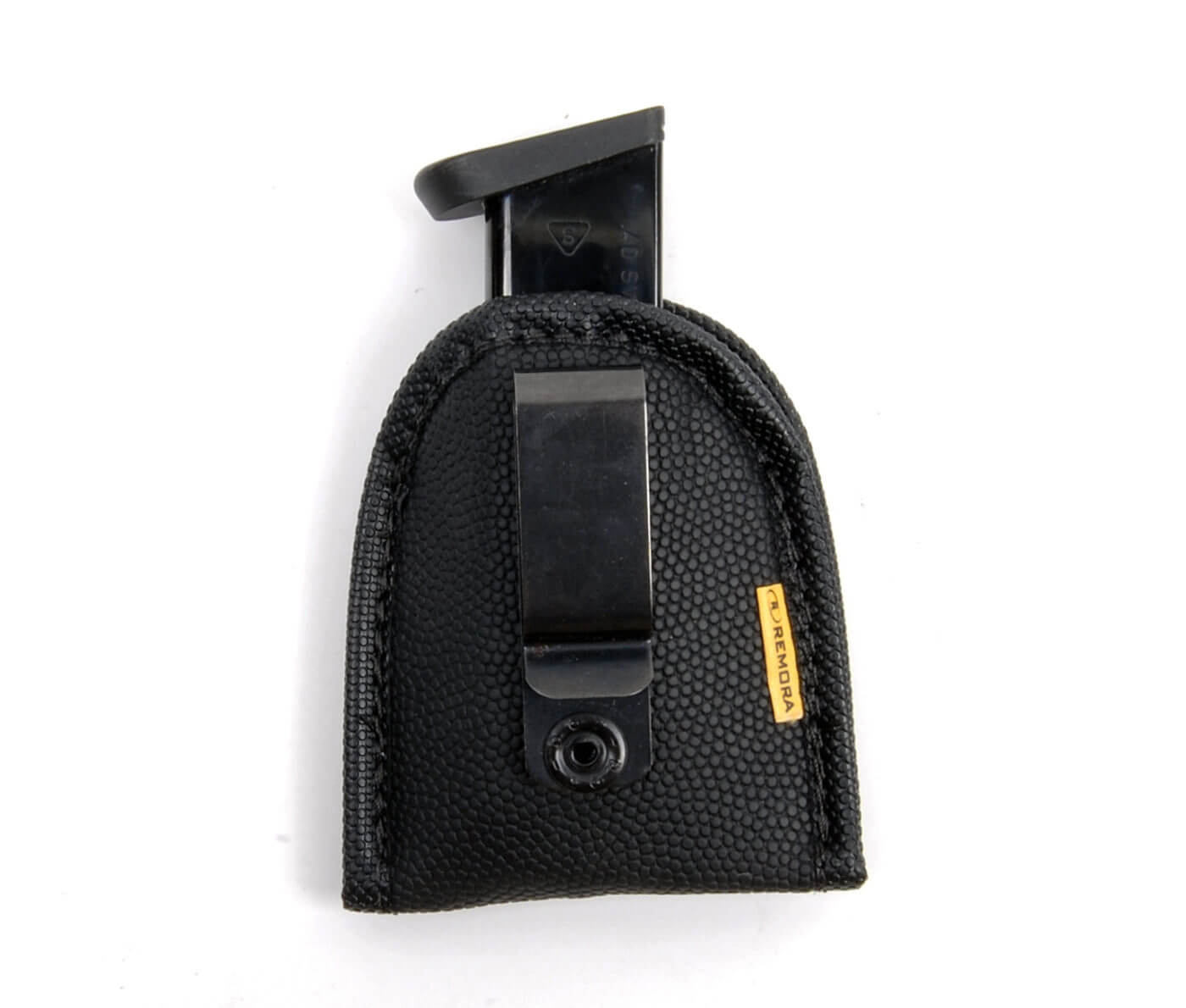 Single or Double OWB Magazine Holster
With a good gun belt, a plastic belt slide OWB (outside the waistband) magazine holster carries very securely, keeping an extra magazine upright and ready for a draw. Holsters like this are virtually indestructible and, despite the extra hassle of having to loop a belt through it and the belt loops on your pants, provide a stable, easy-to-hide means of having a back up magazine at the ready. The Bravo Concealment Kydex Mag Pouch shown here is a good option on that front.
If you want to maximize your back up ammo capacity, carry not one but two back-up magazines in a double OWB magazine holster. Stage them the same and enjoy triple the rounds available to you. Bonus: Carried weak side and opposite of your gun, the weight of the double magazines helps offset the weight of your gun, providing some semblance of balance. Something like the Galco DMC Double Mag Carrier shown here is a good option.
Belly Band
For deep cover carry of multiple magazines, it's hard to beat a belly band. It's also hard to get to these magazines (or other gear in your belly band) unless you practice tearing away or moving clothing. But if you need to carry a bunch, this is a solution to consider. Friction holds these magazines in place (usually in a stretch nylon pouch of some kind) and you can move a belly band around so they land in the right locations for you. Although you can wear a belly band right up against your skin, you might want a t-shirt to provide a layer of protection and comfort underneath it. A good example of this is the Desantis Belly Band shown here.
Minimalistic Carrier
Here's an innovative way to carry an extra magazine: a holster that's more of a holder. This clever piece of plastic, the Versacarry Versacarrier, grabs the magazine on the sides and at the feed lips, using a simple clip to grab a belt or pants waistband.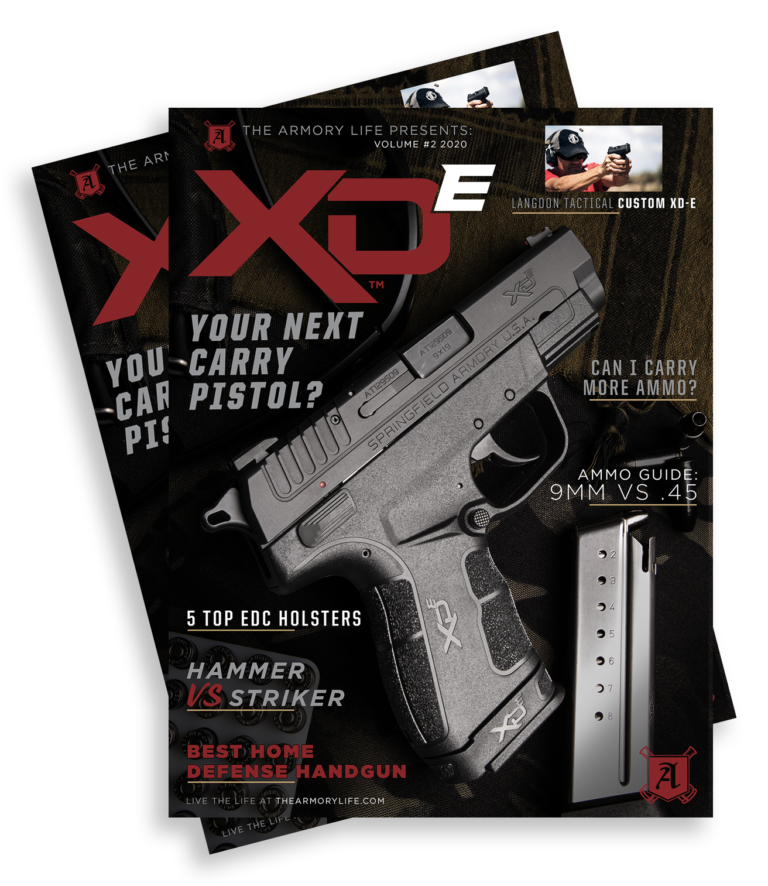 There's hardly any bulk so you can experience maximum comfort with either a thin or thick magazine. To deploy, simply grab the magazine and pull upward. You don't lose any capacity and the amount of tension needed to deploy it is adjustable.
Magazine Protector
Less a holster and more a protective covering, this magazine protector keeps dirt and debris out, away from the loaded cartridges. The covering also protects magazines from damage when dropped. Carried in a pocket, you'll need to find a way to unsheath your magazine from the cover when a reload is needed, but this can be done with some deft hand movements such as holding it in the crook of your strong arm while you strip the magazine free. The Ammo Armor magazine protectors shown here are a great example of this type.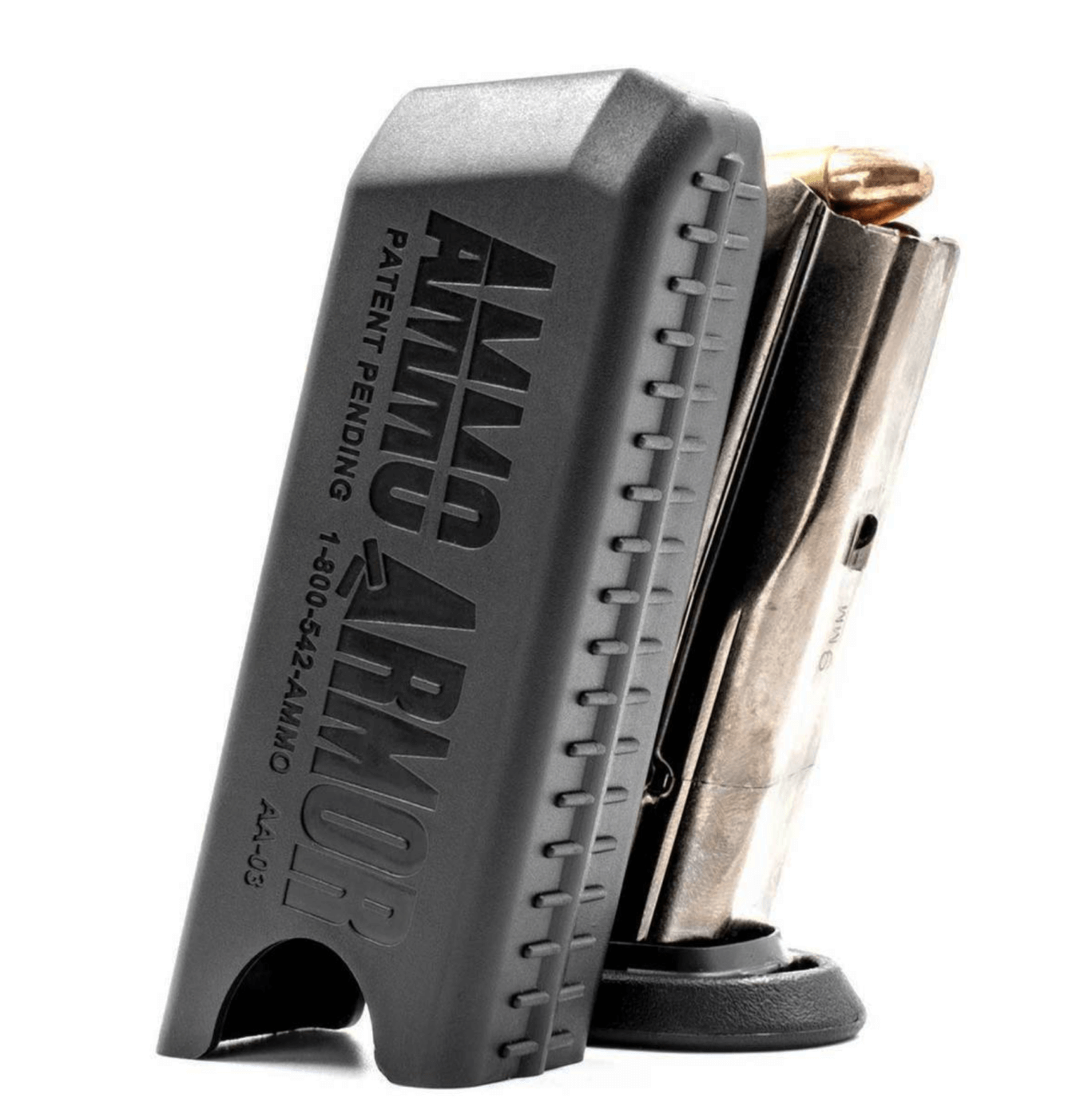 Conclusion
You can carry back up magazines in other places as well: in an ankle holster or off-body, in a purse or messenger bag. Those may work for you, but I find it creates too much distance or the potential of me not having that messenger bag on my person at just the time I might need it.
For me, the best locations for virtually all my gun-related gear is somewhere on my gun belt or near my waist — where my hands naturally fall when I'm just doing what I normally do. So try them out and see what works best for you!
Editor's Note: Please be sure to check out the new The Armory Life Forum, where you can comment about our daily articles, as well as just talk guns and gear. Click the "Go To Forum Thread" link below to jump in!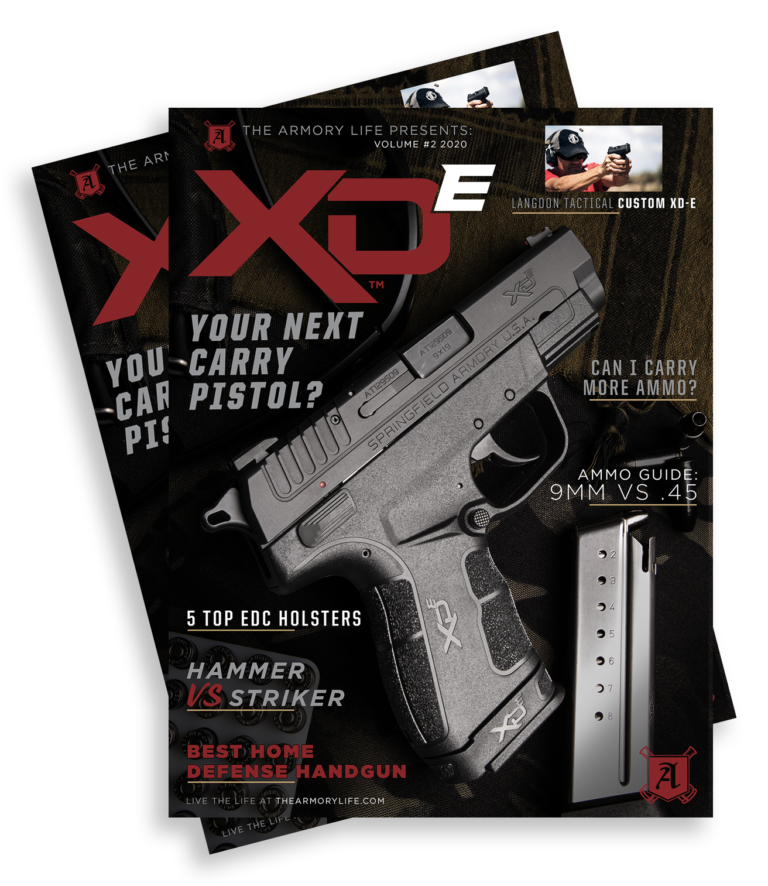 Join the Discussion
Featured in this article
Continue Reading
Did you enjoy this article?
141