How Do You Plan a DIY Hunt?
March 6th, 2023
9 minute read
There's arguably nothing that makes me happier than spending my fall bouncing from state to state on DIY hunts. If you don't know, a DIY hunt means you "do it yourself" and hunt without a guide or outfitter for that particular tag.
I'm an outfitter owner and guide myself in the great state of Utah, so I do believe that there is a time and a place for a guide to be hired. But, it all depends on the hunt. I mainly guide for mule deer and, through my years of experience shooting big deer myself, absolutely love getting people on big bucks.
My outfitter service, Dixie Top Outfitters, also guides for mountain lions (where a guide is necessary because we run and tree them with hounds), elk, bobcats, upland game, waterfowl and more. I've worked with other guides and outfitters, and I believe that if you're looking for a specific experience and specific maturity of an animal, a local guide can be critical.
Tags: OTC or Lottery?
When possible, I love to go on a DIY hunt, and I want to help you all learn how to plan your own hunts as well. I consider most of my hunts DIY when I go hunting in a new state with no guide and a subpar tag. By that, I mean I'm hunting an area where you can purchase a tag over the counter without putting in and waiting years to draw.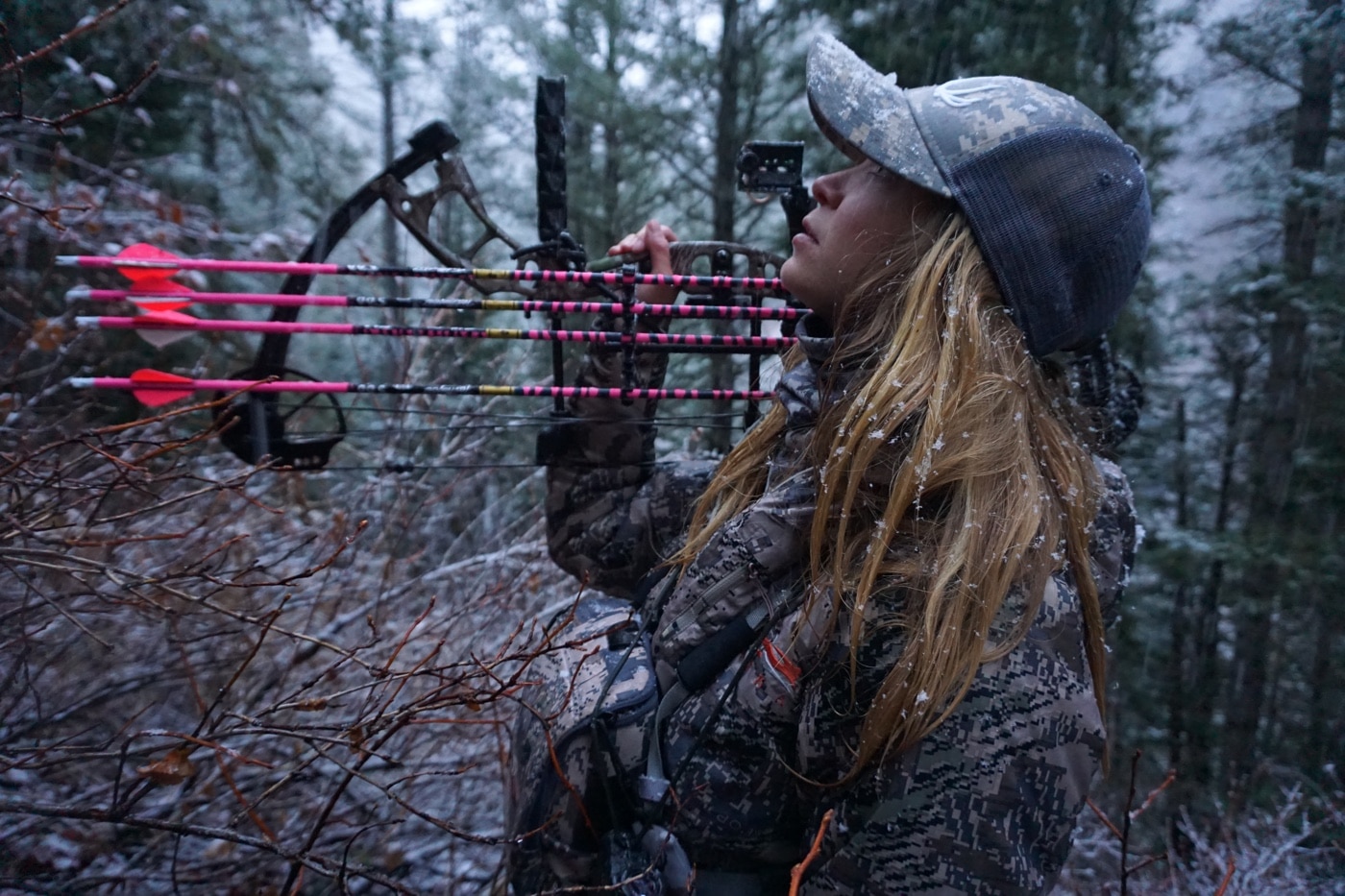 These units exist as over the counter (OTC) units typically because there can be a lot of people on that hunt, and the hunting is tough. The "pumpkin patch" is often present on some DIY units, and that means that the forest resembles a pumpkin patch with all the hunters in neon orange hats and vests scattered everywhere.
If you're willing to work hard and hike hard, you can often avoid the pumpkin patch, even on a DIY hunt. This takes some planning, and that's where I want to help!
When planning a hunt in a new state, start doing research well before the time of the hunt. I like to pick a new state I'm interested in and then research if they have any OTC tag options. If they don't, I next explore their draw options and see what the success rates of drawing are, and I put in for species and units based on where I'd have the best chance to draw.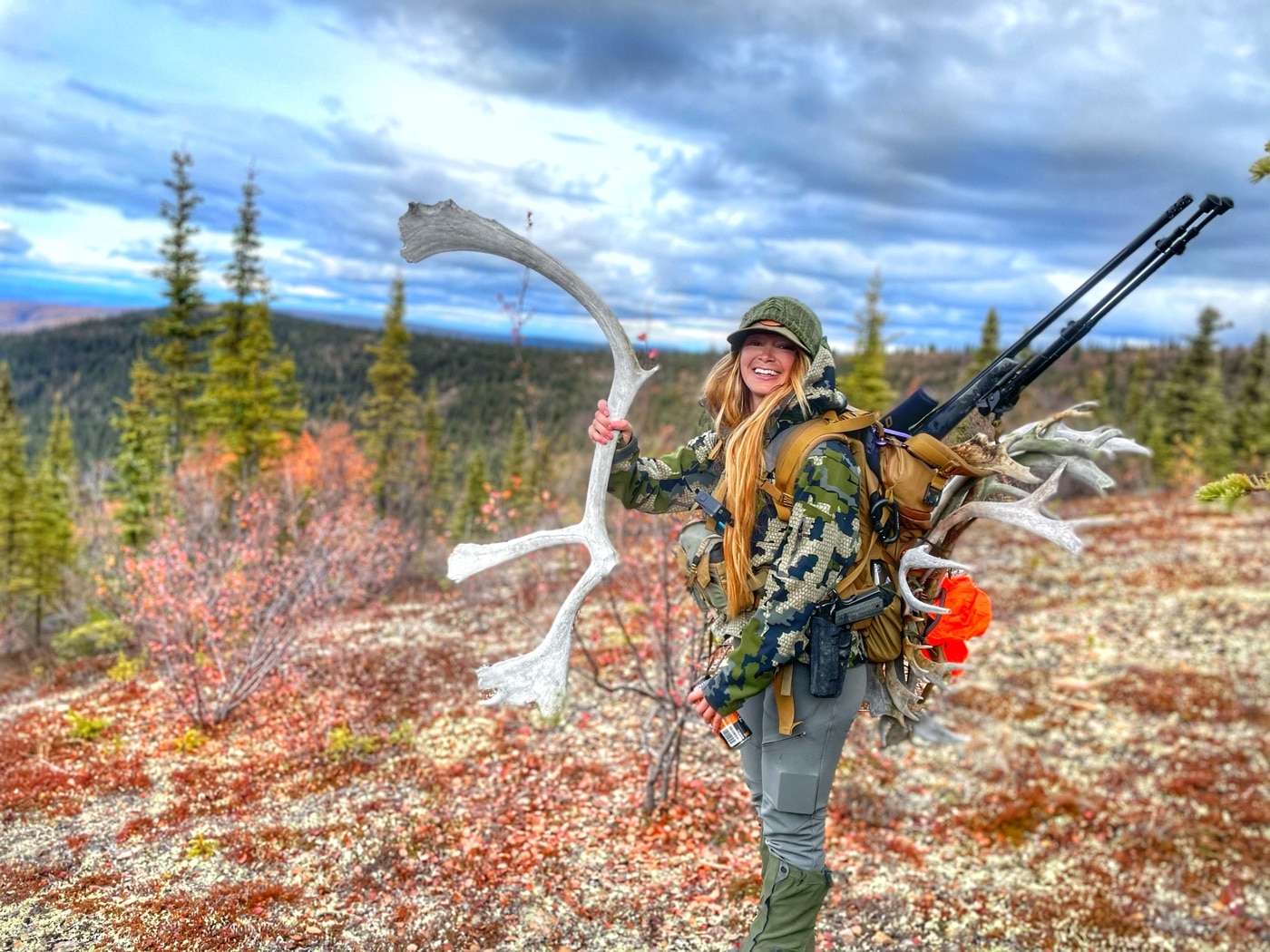 Some western states like Utah, Wyoming and Arizona have you put in for tags in which you gain points if you don't draw. Typically, the more points you have, the higher the chance you have of drawing a tag in that unit. Other western states like Idaho and New Mexico have random lottery draws. This means that you never gain points, and every year you put in your draw rates are totally random and just as likely for anyone else. If you tend to be lucky, I highly recommend putting in for states like this. You can thank me later when you draw a once-in-a-lifetime elk tag after your first year of putting in!
Most eastern states offer tags entirely over the counter. You can walk into a local sporting goods store, purchase a tag and go hunt. When I'm looking into OTC states, my next duty is to explore their public land options for my hunt. If the state has public land to hunt and it looks like it's in good deer country or near deer country, then there are good odds that I'll try to hunt there!
Research: Critical for Success
When researching states on the internet, I like to look into draw odds and read hunting digests/proclamations. These little booklets update yearly and have excellent information about season dates, unit boundaries, state regulations and more. At this point, I've hunted nine different states and all of their rules have varied tremendously, so I can't stress the importance enough of reading the proclamation before your hunt.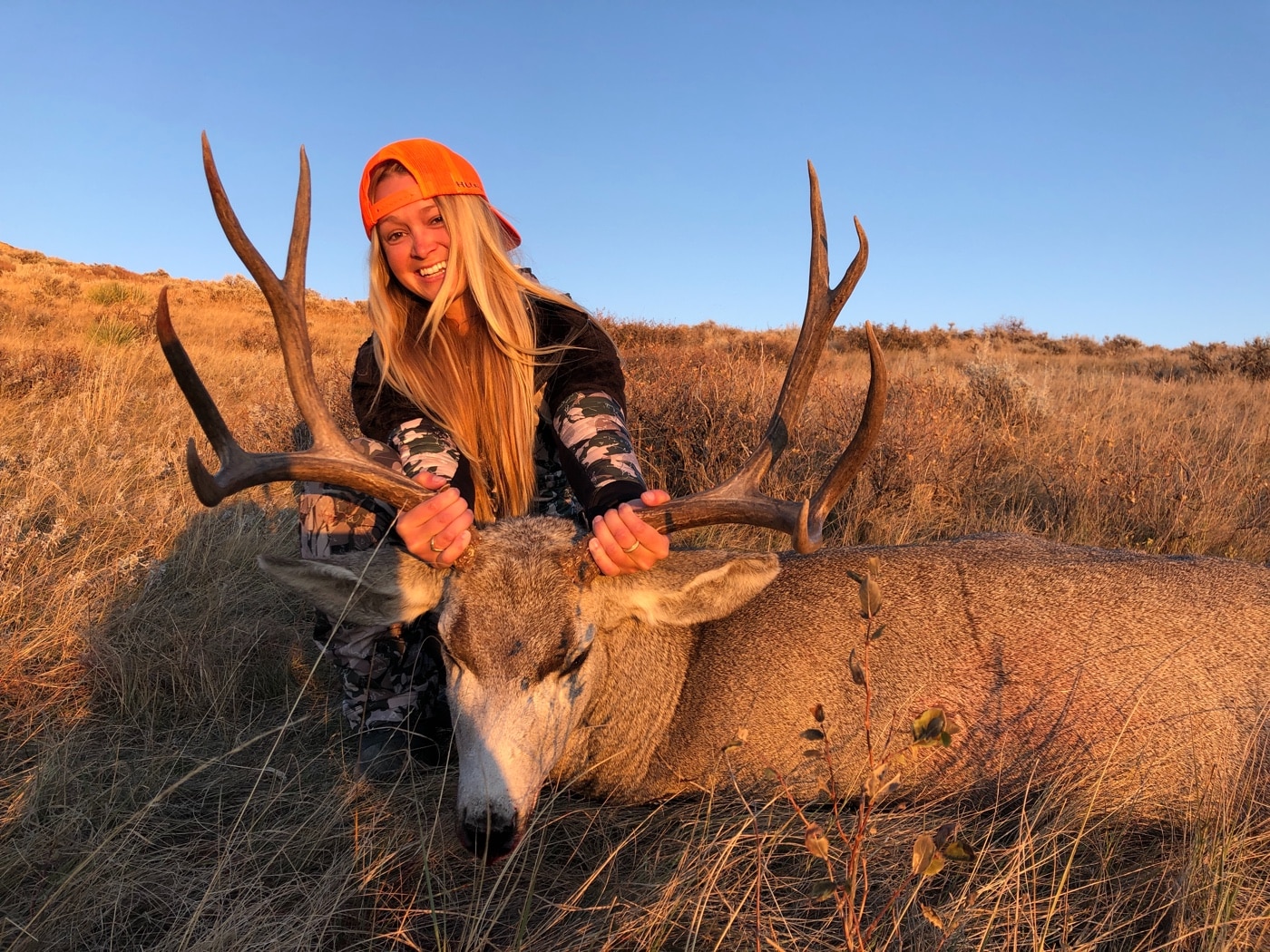 Besides researching online, most states have really friendly and helpful fish and game offices. For some hunts, I've called fish and game in the appropriate state and asked them questions about certain tags, species, units and more. I never ask for specific hunting information or spots; I ask about access points, camping, species numbers, predators, terrain and things like that. This can be really important if you're going to hunt a state you have never even been to. I've done that before, and it is not ideal.
Research as much information as possible before your hunt. Know where you're going and have your maps downloaded on your phone before your hunt. I'll do a lot of e-scouting using the app and its different layers, and then I'll download the necessary sections so that I can use and see them when I'm out of service. I'll mark roads and turns that are important as well as places to camp, water, glassing knobs and more.
Time, Time, Time
Be prepared to spend a lot of time on your hunt. Most guided hunts are five days long and yield success. In comparison, some of my DIY hunts have taken over a month to reach success. I've actually hunted some states for archery elk for two to four weeks each year and have never even harvested an animal with that tag yet!
The point is, it's hard, but don't be discouraged. There's a reason why that tag is easy to draw or purchased over the counter. Most of the time, it's because the hunting is tough! I go into every hunt with an open mind, and I don't stress about tagging out. I genuinely believe that if I'm meant to tag out, I will, and that mindset saves me the stress of feeling like I need to fill my tag.
Even on those unsuccessful hunts where I eat tag soup, I go home with a ton of new memories that I'll cherish forever. I also come home grateful that I got to spend so much time outside doing what I love in the great outdoors. I find joy and pride in the struggle of a hard hunt or figuring out a new species or unit or state.
Weather and Terrain
While planning your DIY hunt, do your best to prepare for the terrain and weather. Research weather patterns for that time of year. If you're hunting a wet place like Alaska, good rain gear will absolutely save you! If you're hunting a hot place like Arizona, be prepared with lightweight gear and a backpack that allows you to carry tons of water.
Something else to consider: If you're hunting a state with thick brush and thorns, think about protective gear for your weapon. I've heard way too many stories of people putting tons of time and money into their hunt just to knock their rifle on a rock or break a string on their bow in thick oak brush.
Be smart when you're planning camping or lodging. I've seen some hunters camp in prime elk spots. Don't do that and ruin your chances! Use your mapping apps to find a camping spot out of elk country, but close enough that you can get there and hunt and call before first light. If you need a hotel, lots of tiny towns near excellent hunting areas have cute motels that are happy to receive business from hunters.
Eating in the Field
It's taken me years and many hunts to figure out the best food options for my DIY hunts. Many times, I'm tent camping, sleeping in my truck or living out of my backpack. All those options can make it tough to carry food and water.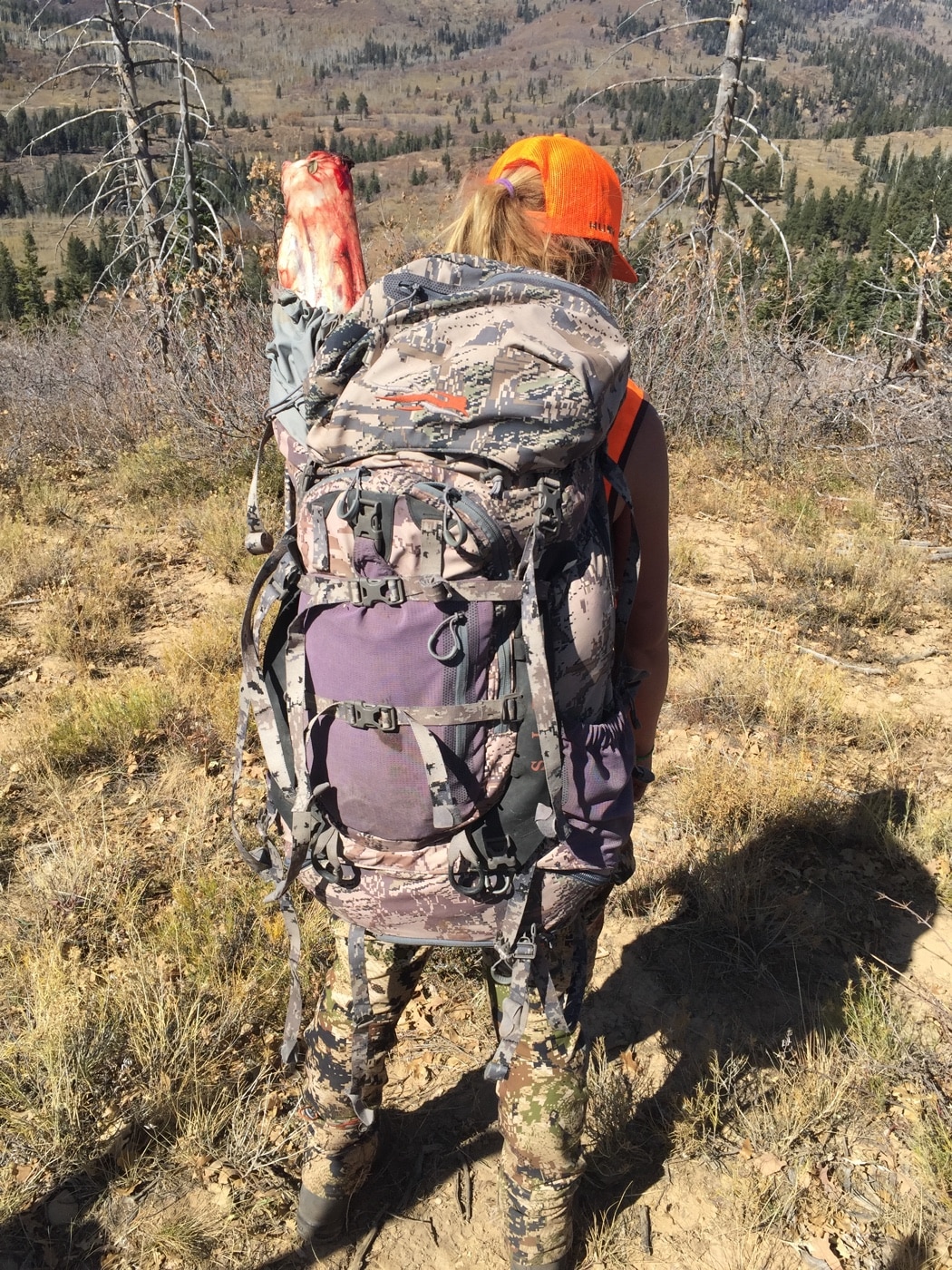 Truck camping is on the more accessible side because you can bring a cooler, grill, and all the luxuries to have amazing meals on your hunt. For these hunts, bring food that you'll get excited about and that's easy and fast to make. Hot dogs, burgers, steaks and eggs will all keep you satisfied and full after your big day of hiking.
I struggled on backpacking hunts in the past because I wouldn't eat enough food. I'd bring things that needed water from my jet boil, and I wouldn't take the time to cook it or eat it. I was always focused on hunting and getting to the next ridge.
What I've learned is fast high-calorie, high-protein, and high-fat food items work best for me. I'll snack on Smucker's Uncrustables because they taste good and they don't go bad. I eat a TON of jerky and snack sticks for that exact reason. I'll bring almonds and lightweight peanut butter packages to eat as I'm hiking.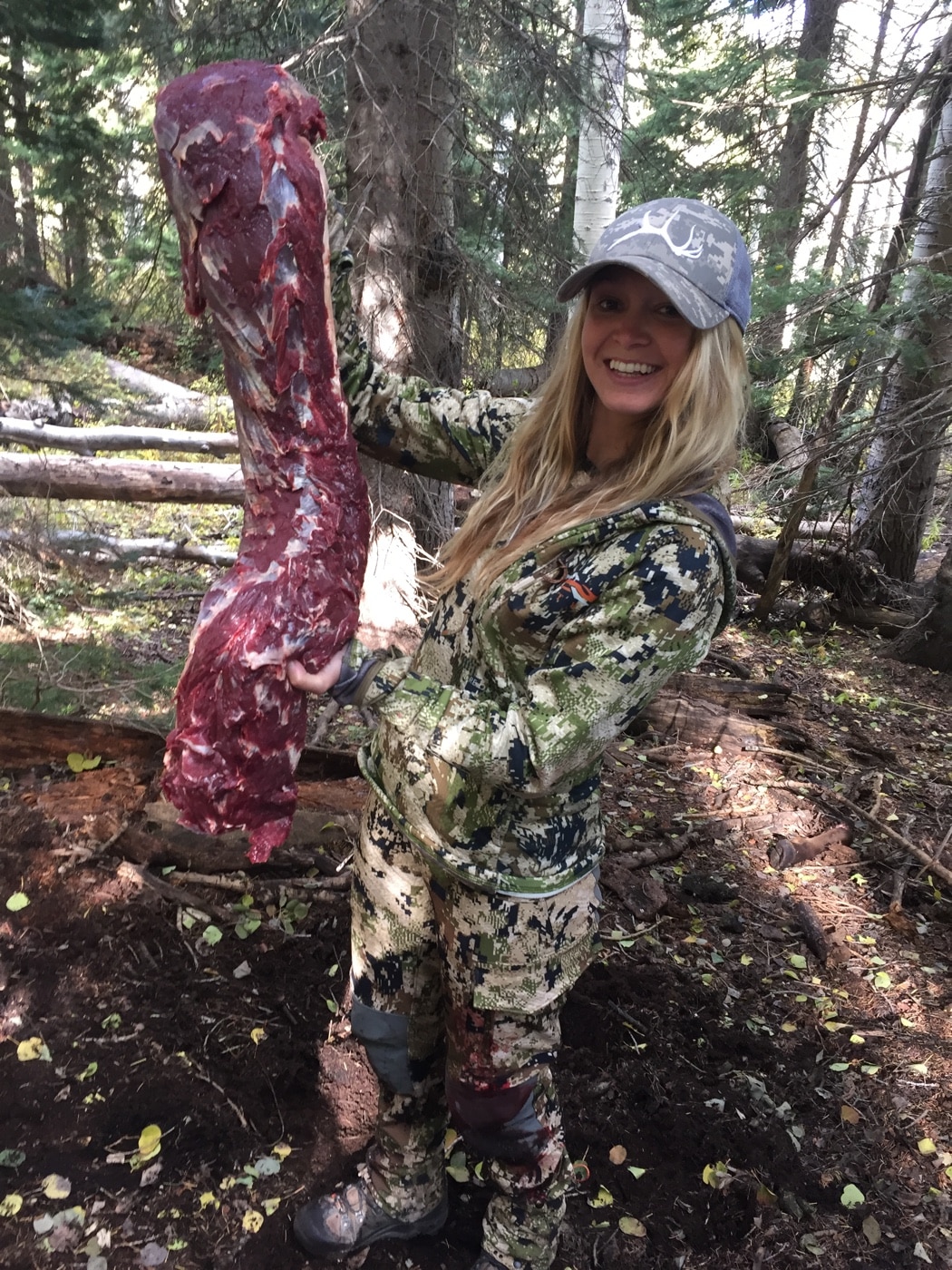 One of my biggest realizations was that I really needed to bring food that got me excited. Dry freeze food packages can be tasty and filling, but like I said, I don't always take the time to heat the water and eat them. Salt and vinegar chips get me excited, and I'll eat them. So even though they have no nutritional value on the mountain, I know that I'll take the time to consume them because I look forward to them.
For many DIY hunts, I actually buy a pie of pizza before my hunt and throw the slices in individual Ziplock bags that go into my backpack. That pie lasts me a long time, and I look forward to every slice of cold pizza. That's certainly one advantage of hunting in states where temps are cold and your backpack is your refrigerator.
When you're hiking hard, it's so important to eat and drink the appropriate amount. Bring items that get you excited so that you can consume enough calories to get you through your big days on the mountain.
Not all hunts are that trying or hard, though. When I hunt whitetail on the east coast, I often leave my treestand and go straight to a restaurant for a medium-rare ribeye. It all just depends on where you are and how remote of a hunt you're on. There's nothing wrong with a bougie hunt every once in a while where you have a nice warm bed to come home to, a fireplace to dry your boots off by, and a coffee pot for the mornings.
OpSec
My last piece of advice would be to protect your new DIY spot and info at all costs, even from those close to you.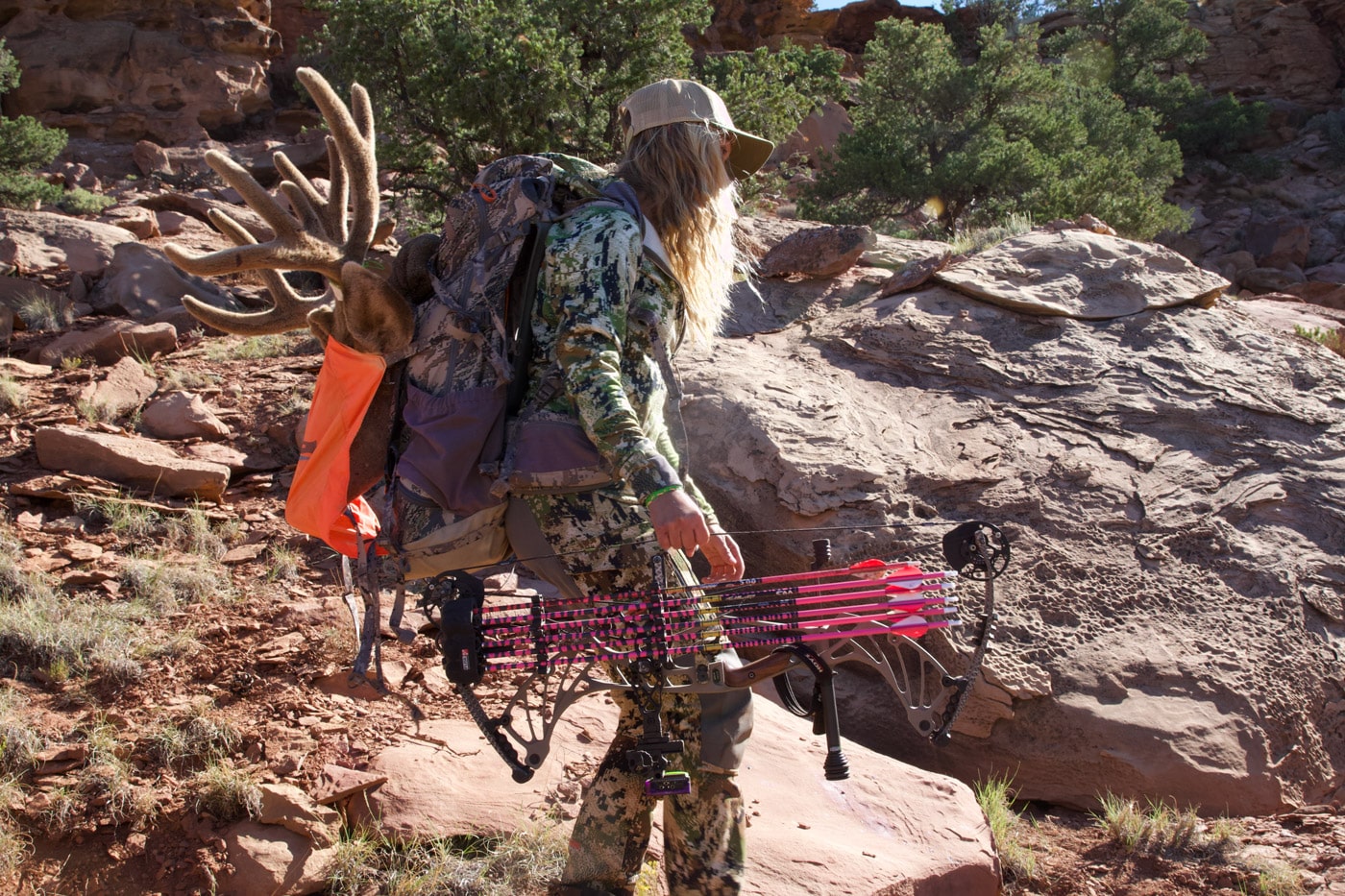 You put a lot of time and effort into figuring out that unit and species; let everyone else do the same amount of research for themselves. Blowing up spots can ruin them and make tags harder and harder to get, so be really careful with your information and whom you take.
DIY hunts take a ton of time and effort. If you don't have the time because of your job or your family responsibilities, book a guide like me to set you up for success. Guides work hard year-round to scout for their clients, and make a five-day hunt as smooth and successful as possible. Whether you hunt with guides or on your own, I hope you all have an amazing time in the outdoors, and I hope your freezers stay full! If you are looking for a guide, please contact me at dixietopoutfitters@gmail.com to book your dream hunt.
Editor's Note: Be sure to check out The Armory Life Forum, where you can comment about our daily articles, as well as just talk guns and gear. Click the "Go To Forum Thread" link below to jump in!
Join the Discussion
Continue Reading
Did you enjoy this article?
55