Mini Gun Fun with GoatGuns
May 23rd, 2021
3 minute read
One day I was shopping around for something a little quirky and different. I was looking for model guns; ones made of metal that would hold up well over time. After searching for a little bit, I came across a company called GoatGuns. They make authentic die cast metal models that are amazing. From 1911s to a freaking .50-cal., they have something for everyone. The best part is they also have mini accessories to go with your model purchase. From slings to sights, they have you covered.
These make great gifts, or you can just set them up in your home or workspace as a conversation starter. I currently have one at my desk and some at home because, why not? I get asked about them and love to show them off. They look and feel so real and well made.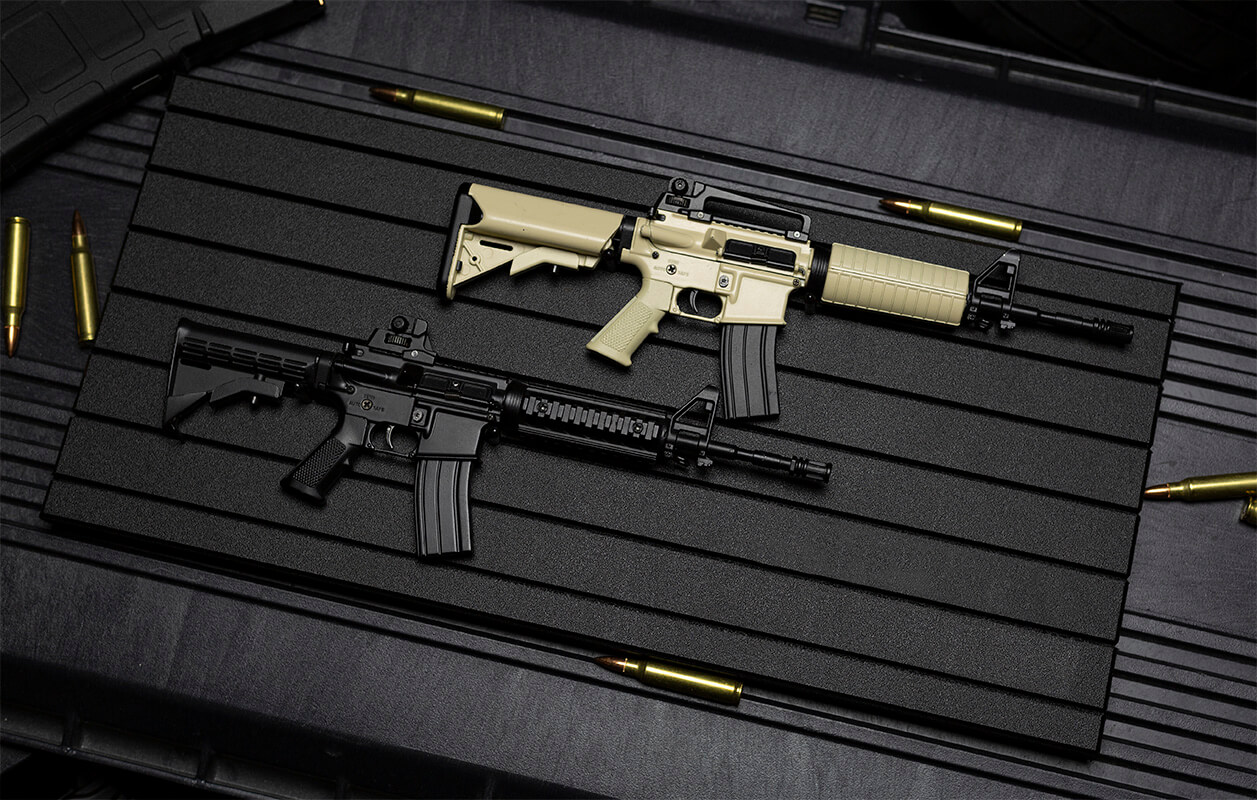 GoatGuns states on their website that they use die cast metal and that each model takes years of refining. The website also states that each model has intricate, working parts. They are 1:3 scale sized, and most parts simply snap together. They are a breeze to assemble.
Mini Models
The 1911 is great. It weighs 6 oz., so it's not as light as it may look. The trigger and grip safety work, and you can cycle the slide. It even came with three dummy rounds to put in the removable magazine. I was amazed. It had slide serrations and removable grips. It did come with a stand so I can display it. They really thought of everything when sending this out and creating their lineup of offerings.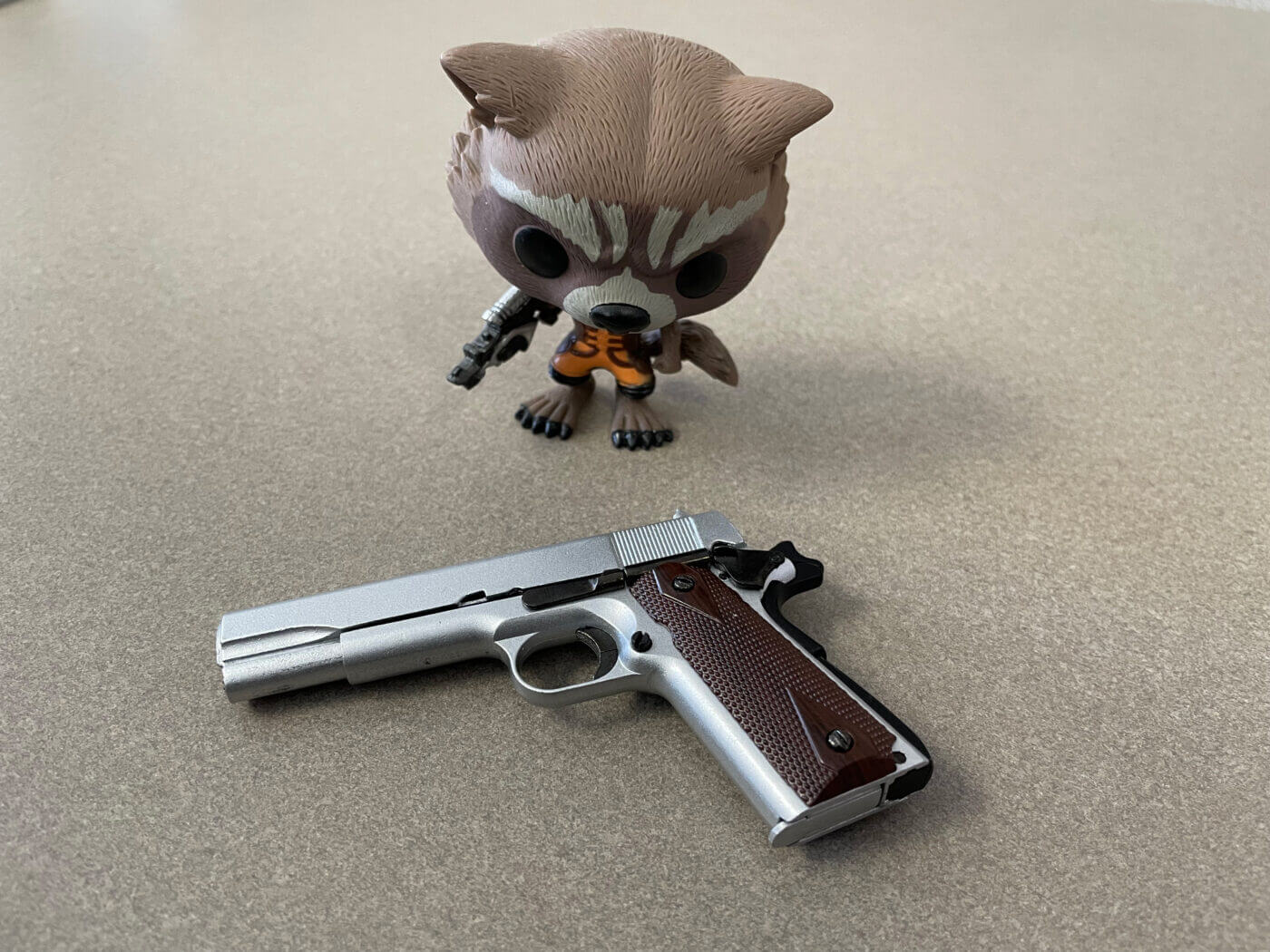 The mini AR-15 I also picked up was incredible to check out as well. This one weighs 12 oz., and has a stand as well. It took about five minutes to put together. It functions and has an adjustable stock and sight. I did put a sling on it and a holographic sight, and it really brought it all together. It looks so real you'd think it could actually fire rounds!
The last one I checked out was the mini AK-47. It assembles similarly to how a real AK would. This mini has functioning parts just like the others and even has a moving bolt carrier. This one weighs 12 oz. and can be proudly displayed with its stand.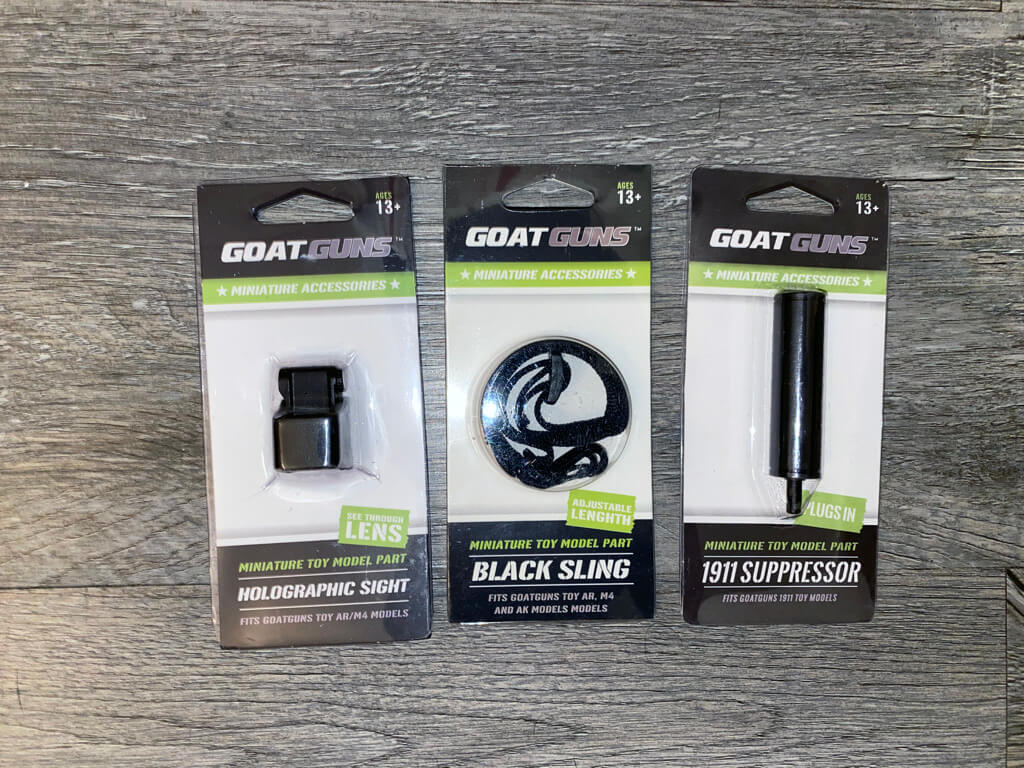 Just What I Needed
Overall, these are a very cool item to have. As a gun owner, it's great to have these mini options for my desk. I feel like there is a pride in owning them. They certainly are a conversation starter and really add something enjoyable to my space. Plus, they are fun to play around with. If you are looking for some neat mini gun models, look no further. GoatGuns has you covered.
Editor's Note: Please be sure to check out The Armory Life Forum, where you can comment about our daily articles, as well as just talk guns and gear. Click the "Go To Forum Thread" link below to jump in and discuss this article and much more!
Join the Discussion
Featured in this article
Continue Reading
Did you enjoy this article?
67