Range Officer Elite Operator 10mm
March 22nd, 2020
4 minute read
Forget what you may have heard about the M1911 being an anachronism that should be retired to a museum. When the chips are down and the pros need a dependable and proven sidearm, the battle-hardened single-action semi-auto designed by John Moses Browning still steps into the arena.
As if to add some sizzle, Springfield Armory is offering the Range Officer Elite Operator model in 10mm, a cartridge widely known to deliver a knockdown punch.
Strength in Numbers
In announcing the pistol, Springfield pointed out the shortcomings of early attempts in the firearms community to mate the 1911 platform the 10mm cartridge using cast components. But this model, the company assures, with its forged slide and frame, can handle the pressure and deliver the goods.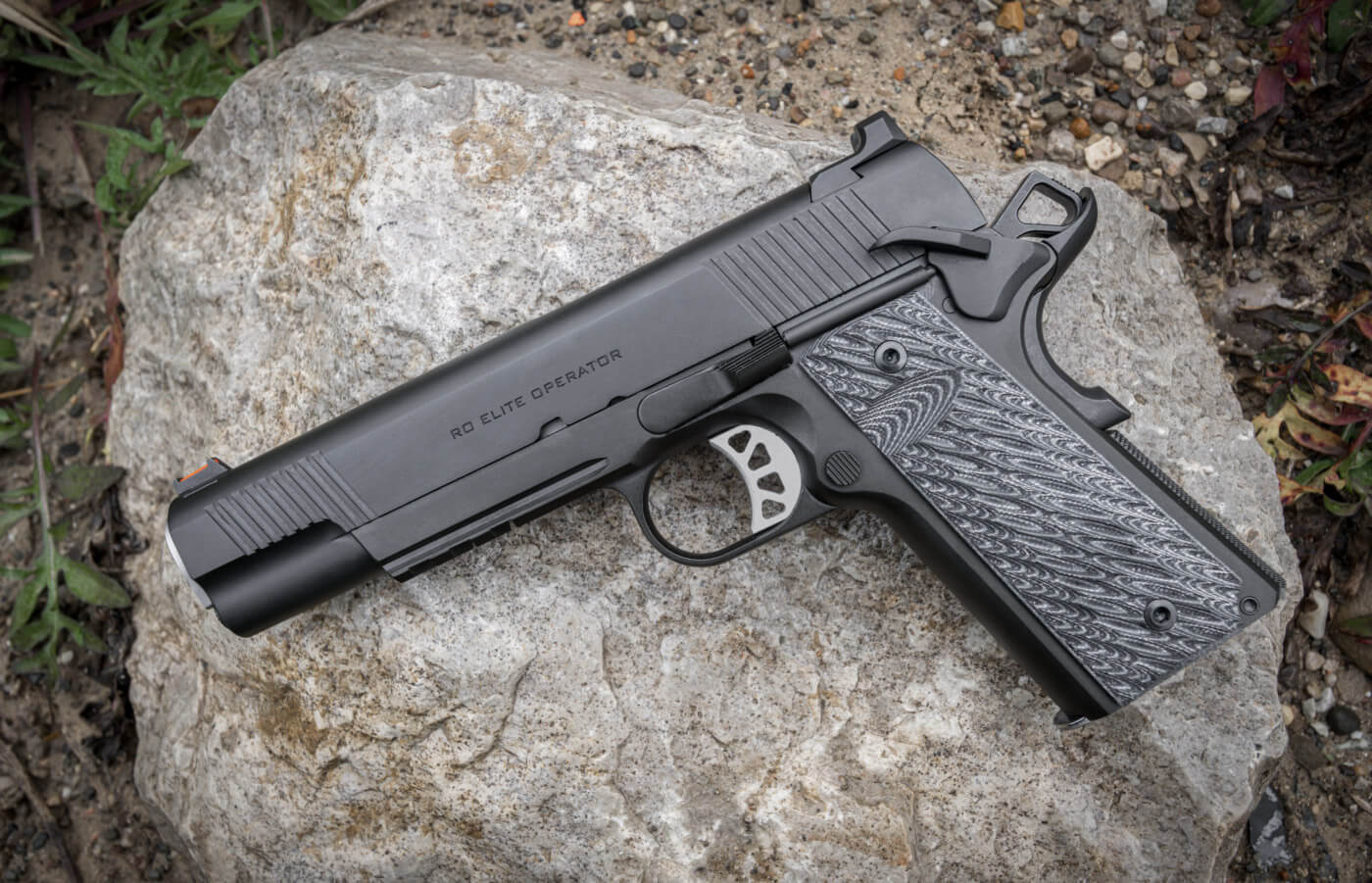 I have no reason to doubt it. My first M1911 was a Springfield Armory National Match .45, and it's still going strong 26 years after I bought it. It's had a lot of ammunition through it, both factory and handloads. I've competed with it, carried it for personal protection in all kinds of conditions and even once taught a snowshoe hare some manners with that pistol.
So what about this new handgun? What makes it tick? Inside the forged slide is a forged stainless steel 5″ match-grade barrel with a fully supported chamber reinforced for strength and longevity.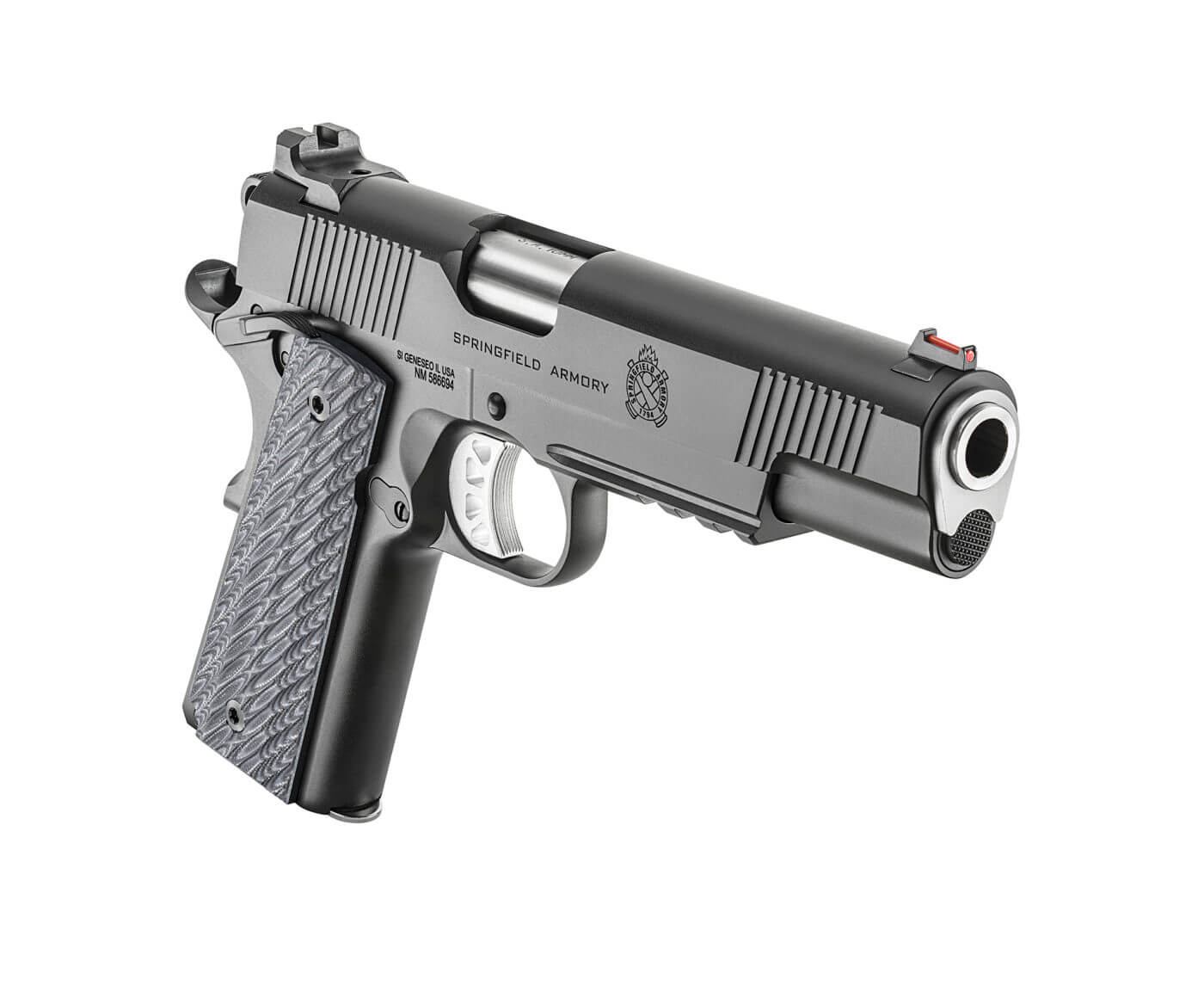 The 18.5-lb. recoil spring can handle the cartridge. Springfield Armory designers included a crisp Gen 2 trigger. This pistol boasts an ambidextrous thumb safety, beavertail grip safety with bump, a flat textured mainspring housing — which I prefer over a curved housing — a modernized Commander-style hammer and Thin Line G10 grip panels for a secure hold. The front strap is smooth; having fired M1911 pistols over the years with and without front strap checkering, my preference is actually the smooth surface simply because it saves my gun hand fingers from an unexpected pinch under heavy recoil.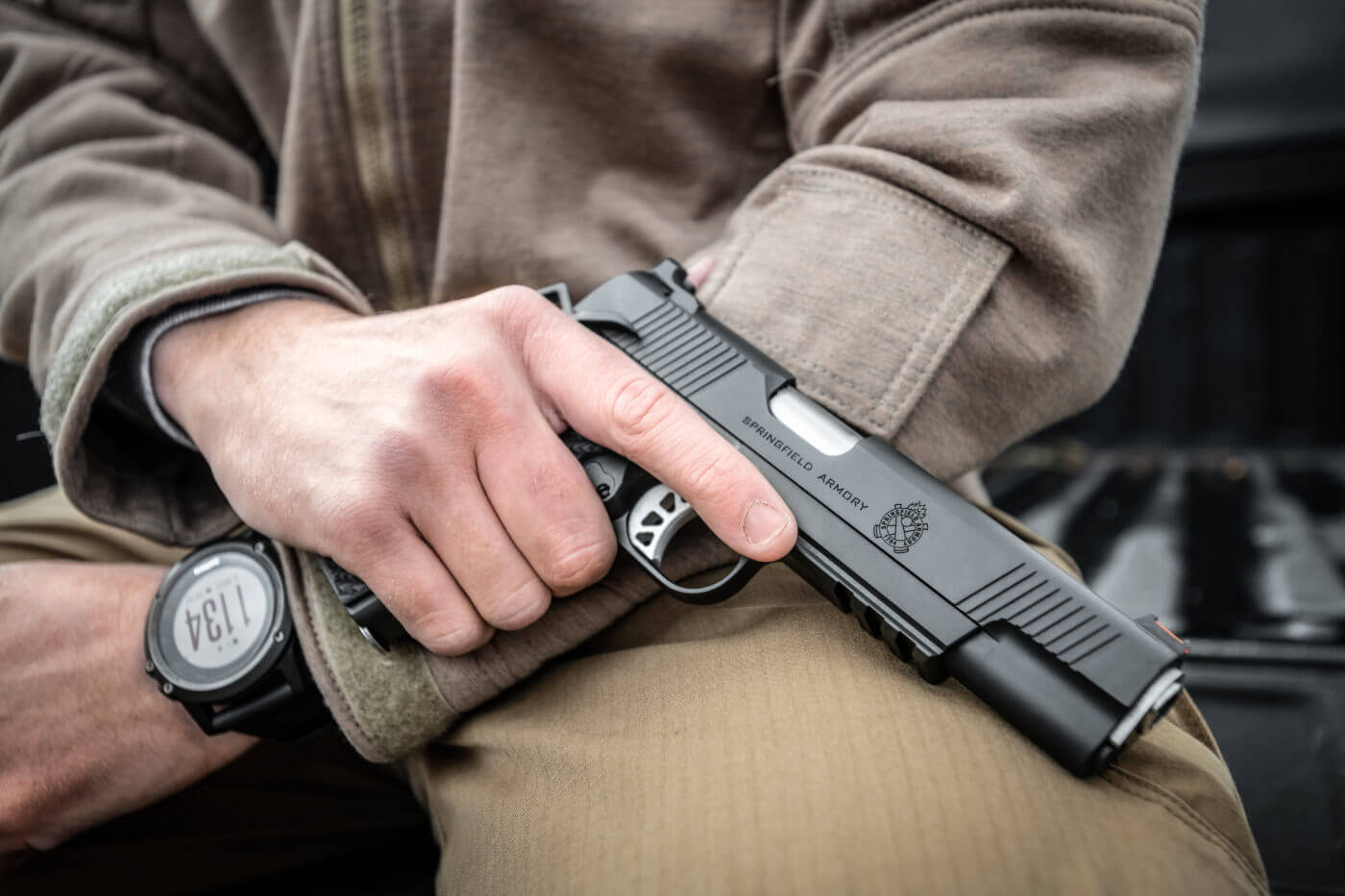 There's an integral accessory rail ahead of the trigger guard, fiber optic front sight dovetailed into the slide and a two-dot tactical rack rear sight, also dovetailed into the slide. And there are cocking serrations on the slide fore and aft, while the ejection port is lowered and flared.
The pistol is finished in Black-T, a self-lubricating coating that is corrosion resistant, so the RO Elite will be at home no matter the environment.
Each pistol comes with a pair of stainless steel eight-round magazines, so with one up the spout, this handgun is ready to rock.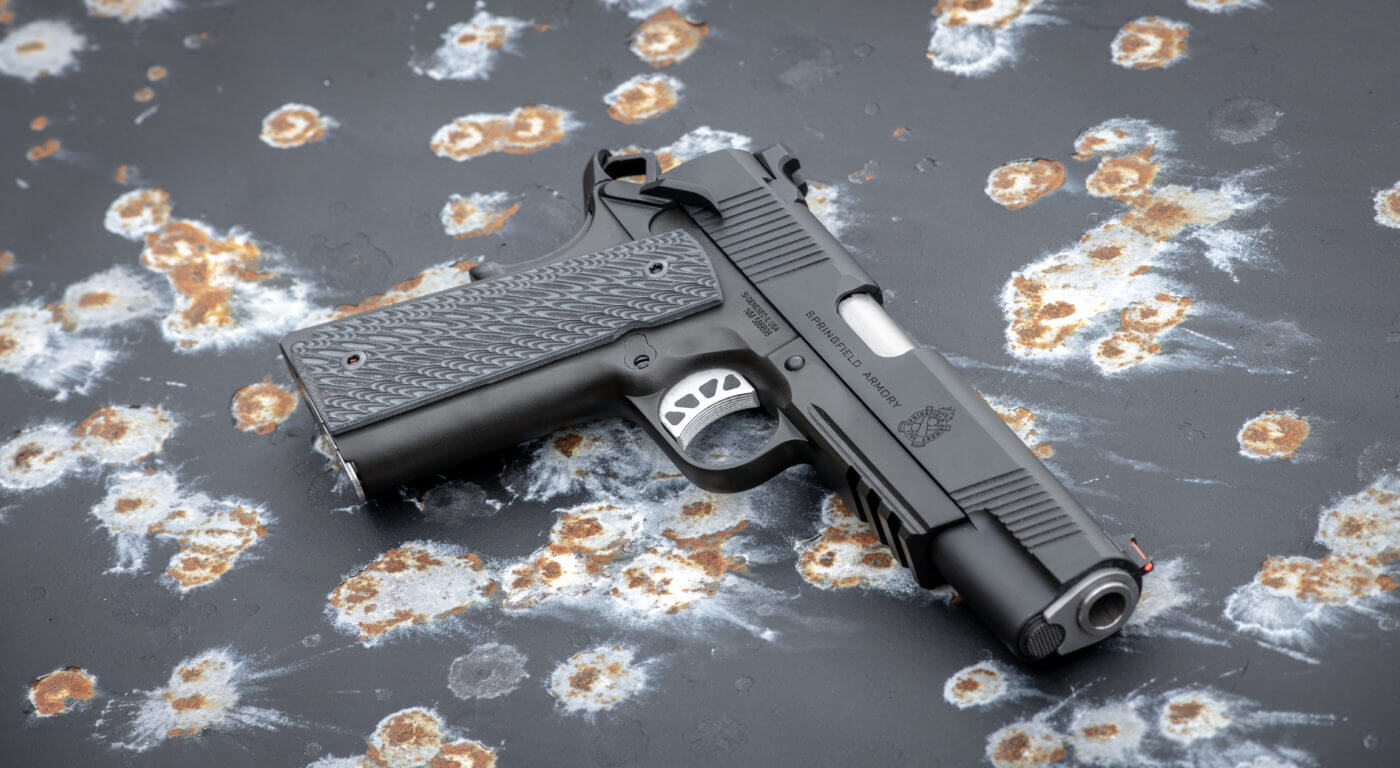 Where It Counts
Now, the 10mm cartridge is no cream puff. When it was first introduced a generation ago, some folks said it was the semi-auto equivalent of the .41 Magnum, a revolver cartridge for which I have a fondness. Over the years, I've accepted the 10mm falls somewhere between the .357 Magnum and the .41 Magnum, probably toward the higher end, depending upon the load. Recoil should be easily tamed by the pistol's 41 oz. I would not be nervous carrying a 10mm in bear country, or down a dark alley between the mean streets. It shoots flat with devastating impact.
Springfield Armory appears to have given this cartridge its due, in a package that will feel like an old friend to an experienced gun hand. With an MSRP of $1,145 this sidearm will no doubt prove its worth the first time it's needed in an emergency.
Editor's Note: This article was written by Dave Workman and shared with us by GUNS Magazine. Also, please be sure to check out The Armory Life Forum, where you can comment about our daily articles, as well as just talk guns and gear. Click the "Go To Forum Thread" link below to jump in!
Join the Discussion
Featured in this article
Continue Reading
Did you enjoy this article?
118