Review: Kore Defender Knife
July 8th, 2022
4 minute read
You might think that the world of knives is simple and easy to understand. After all, they're just sharpened pieces of metal, right? The reality is that once you dive into the intricacies, use cases, EDC, fieldcraft, defense, etc., options can be overwhelming. Therefore, you might ask yourself, how can I find the right quality knife for me?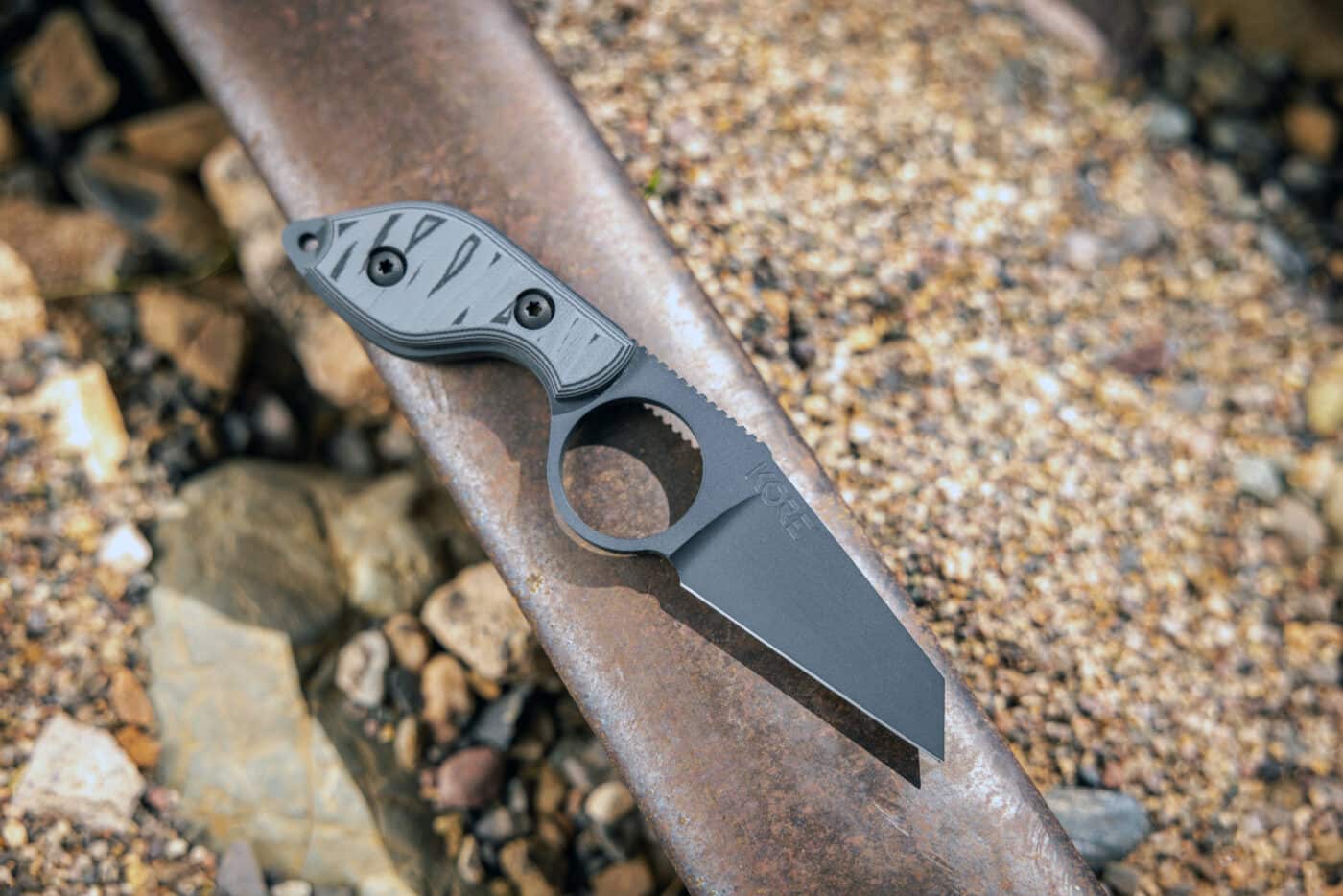 For me, I like to look for reputable brands that make their products in the U.S. and have reputations to stand behind. One of these great brands is Toor knives, known for quality blades at affordable prices. Another great brand that is built around EDC is Kore Essentials. They have redefined the modern EDC belt with an extremely modular approach (You can read our Kore Essentials Battle Belt review here.) They also happened to team up with Toor Knives to create the Kore Defender Knife.
The Edge
The Kore Defender is a hand-made, fixed-blade knife that comes with a Kydex sheath and a UtiliClip, all set up for EDC. MSRP is $229. The blade is CPM S35VN steel and heat-treated for a Rockwell rating of 59-61. This ensures an extremely tough and durable knife ready for anything you throw at it. The Kore Defender also includes an integrated finger hole that allows for a seamless draw and a great deal of control over the knife. It also happens to make the knife look super rad.
The handle is custom carved G10 in either black or gray, and since it's custom carved no two handles are exactly the same. The specs of the knife are an overall knife length of 6.5″, a blade length of 2.5″ and thickness of 3/16″, and a weight of 4.7 oz. From experience, I can say this is the sweet spot for an EDC fixed-blade knife.
Hands-On
Handling the knife proved to be intuitive and comfortable. The rear of the knife has a large area that easily fits into your palm, while the top of the knife has grooves on which to rest your thumb to gain leverage. Alternatively, if you draw the knife with your pinky in the finger hole, that large area gives you a lot of leverage towards the top of your hand.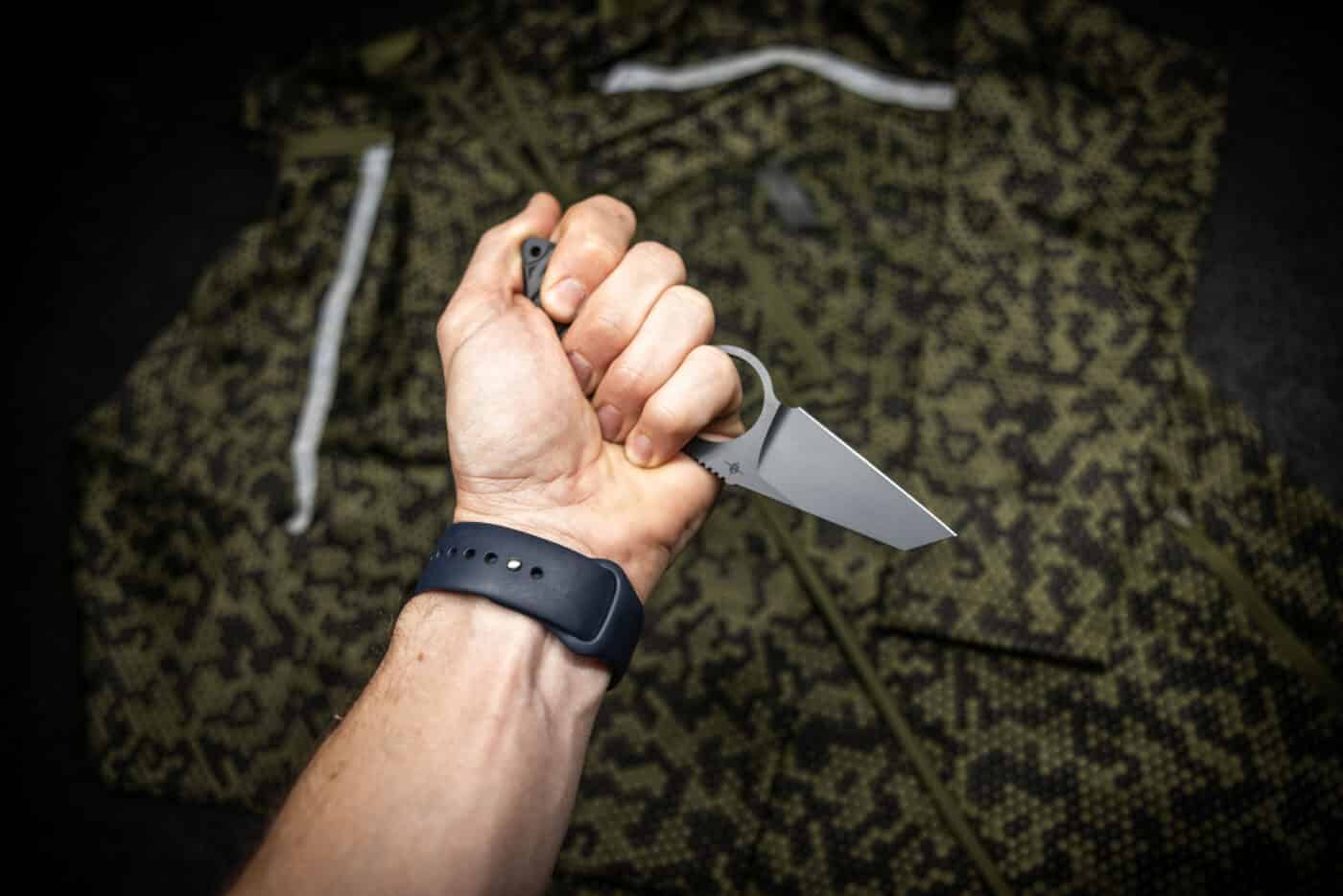 It's a really nice design that allows for multiple ways of handling the blade. The finger hole ensures a positive and safe draw every time and allows you to retain the knife in your hand with ease. Another benefit of the finger hole is that it makes sure that the knife won't slip through your hands if striking or slicing with your dominant or non-dominant hands.
The G10 grips provide the perfect amount of texture to aid in gripping the knife without it feeling uncomfortable. The width of the G10 grips was also well thought out, giving you enough mass to hold onto the knife.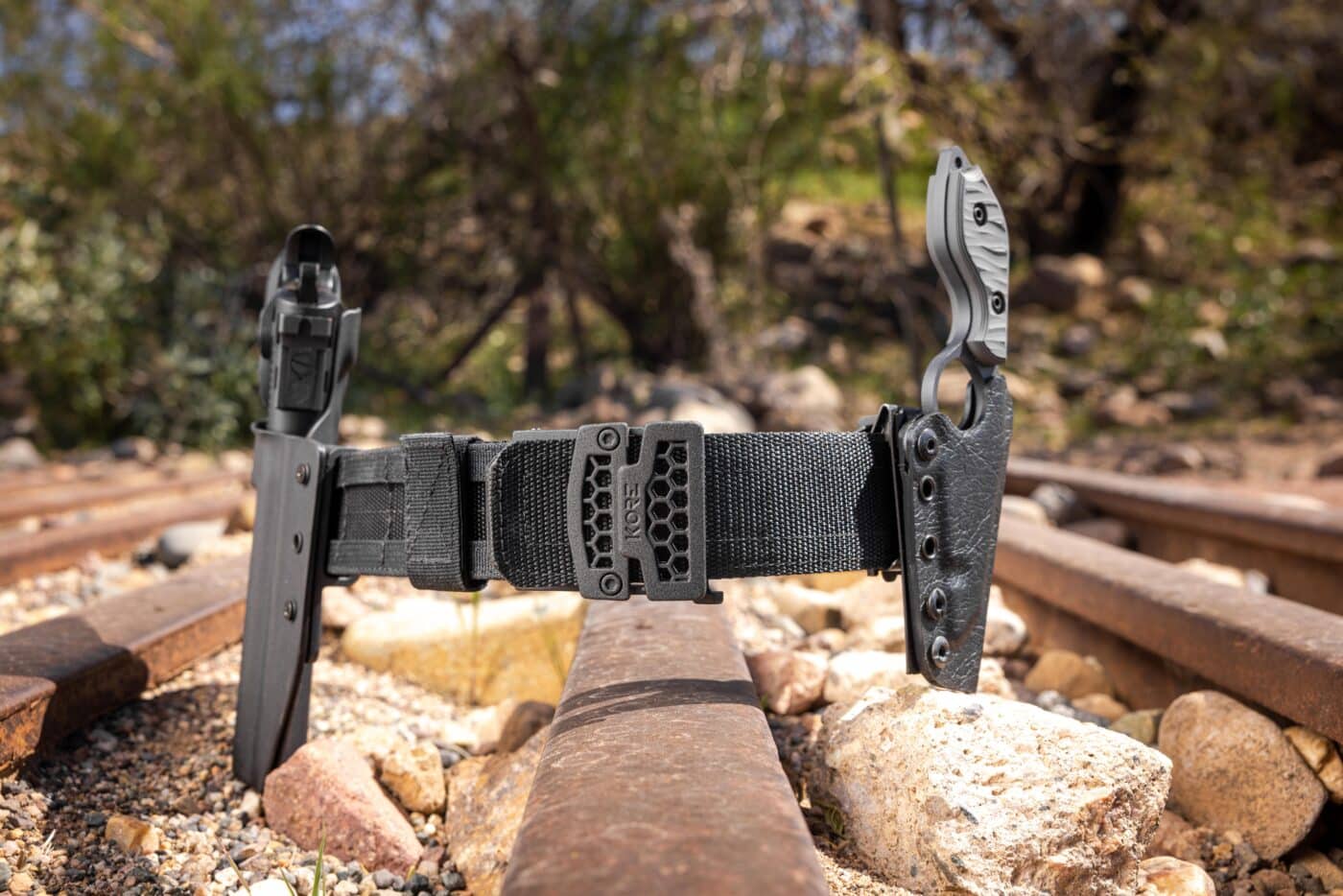 I really like their choice of using the UtiliClip on the sheath because it allows you to attach the sheath to a belt or even just your pocket. The ambidextrous design of the knife is also a benefit regarding how you can carry it. You can carry on your strong side as your main self defense tool, or you could carry on your non-dominant side for either hand to quickly access the blade as a back-up.
Another thing I like about the included Kydex sheath is that they give you a nice 45-degree angle on the top of the knife where you can use your thumb to apply pressure and slowly, discreetly unsheathe the knife without a lot of pulling pressure from your hand. I also appreciate the straight blade design while keeping the blade surface area large for extra durability.
Conclusion
You can tell a lot of thought and craftsmanship went into designing this knife for the EDC crowd. Be sure to check out the Kore Defender Knife ­— I am sure you will be as impressed as I was!
Editor's Note: Please be sure to check out The Armory Life Forum, where you can comment about our daily articles, as well as just talk guns and gear. Click the "Go To Forum Thread" link below to jump in and discuss this article and much more!
Join the Discussion
Featured in this article
Continue Reading
Did you enjoy this article?
54