Review: Tulster Contour OWB Holster
October 8th, 2021
4 minute read
Concealed carry holsters and firearms are some of the most popular purchases in the gun world today. It seems like more and more people are accepting responsibility for their safety and the safety of their families. This is a great thing.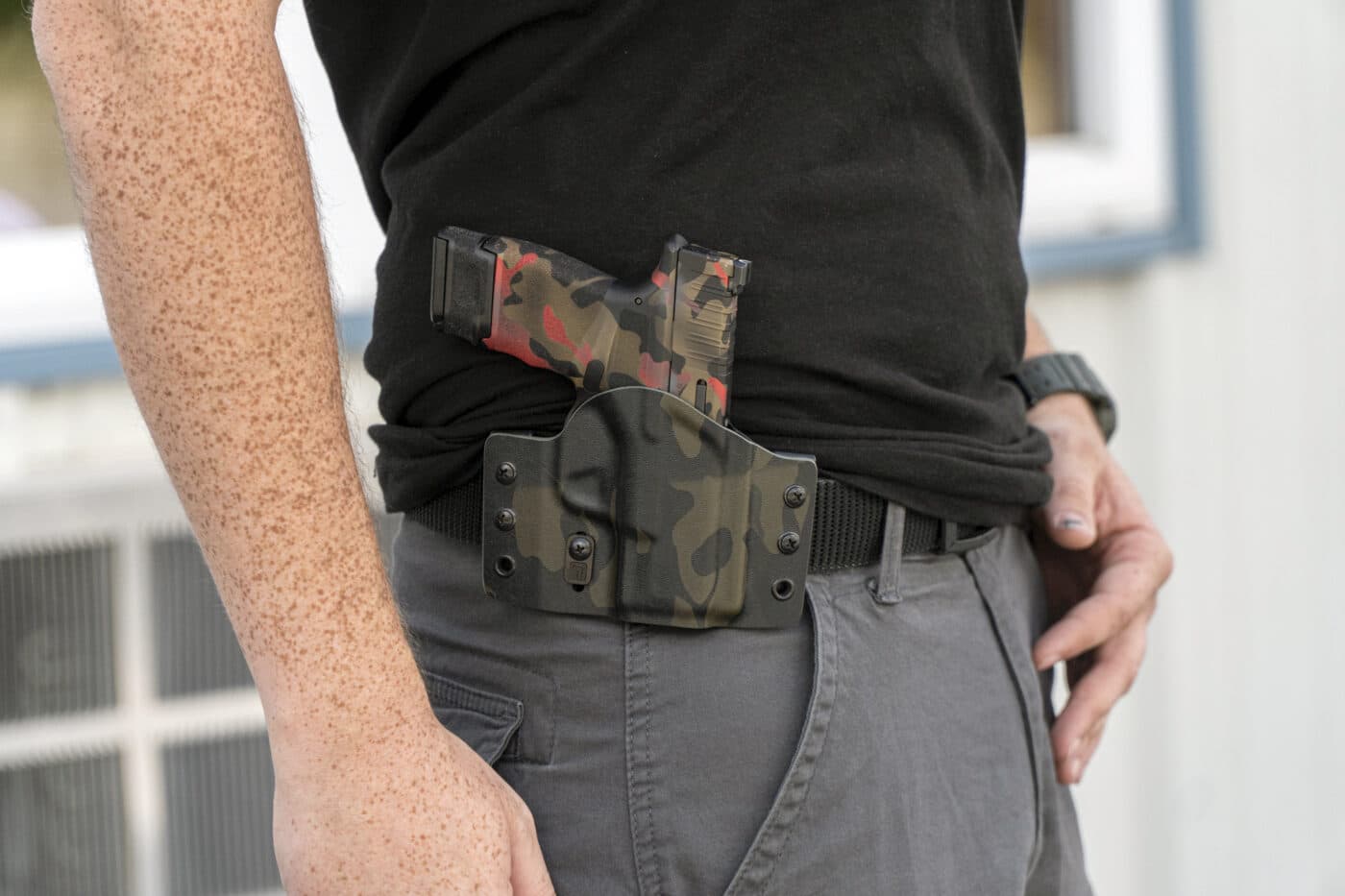 Holster options are plentiful; not just in brands, but also in positions of carrying. Up until recently, I had never considered outside the waistband (OWB) carry for concealed carry. Back in the day, I carried on my back hip, and years ago I switched to appendix carry and have not looked back. Then Tulster sent me the Contour OWB concealed carry holster for review and it got me to take a look at this type of carry.
The Details
The Contour holster is a two-piece fused Kydex holster with a very positive and firm fit. The retention can be adjusted with what they call RAS, which is a vertical-based retention adjustment system. You can easily adjust it on the fly by untightening the Phillips screw and moving the Contour "RAS" tag up and down. Then, it can be tightened down for maximum security.
The Contour holster has a shape designed to angle the grip of your gun toward your body similar to how a claw or wing would in an appendix set-up. This helps you conceal the grip of your handgun and reduce the risk of printing. It is a straight draw holster, but it has multiple height mounting positions for the belt loops meaning you could cant the holster or adjust the ride height of the firearm. This helps you customize the holster to fit your preferred position of carry.
Hands-On
Since getting the holster in, I have been using it for CCW and have been very impressed. I have to say, my Hellcat with 15-round magazine is nearly invisible. If the wind is blowing, my appendix rig will print through my t-shirt. But this one doesn't. Carrying your firearm on the side also naturally conceals some of it with your arm. The natural position for my arm hanging to my side at rest obstructs the view of where my holster is positioned under my shirt.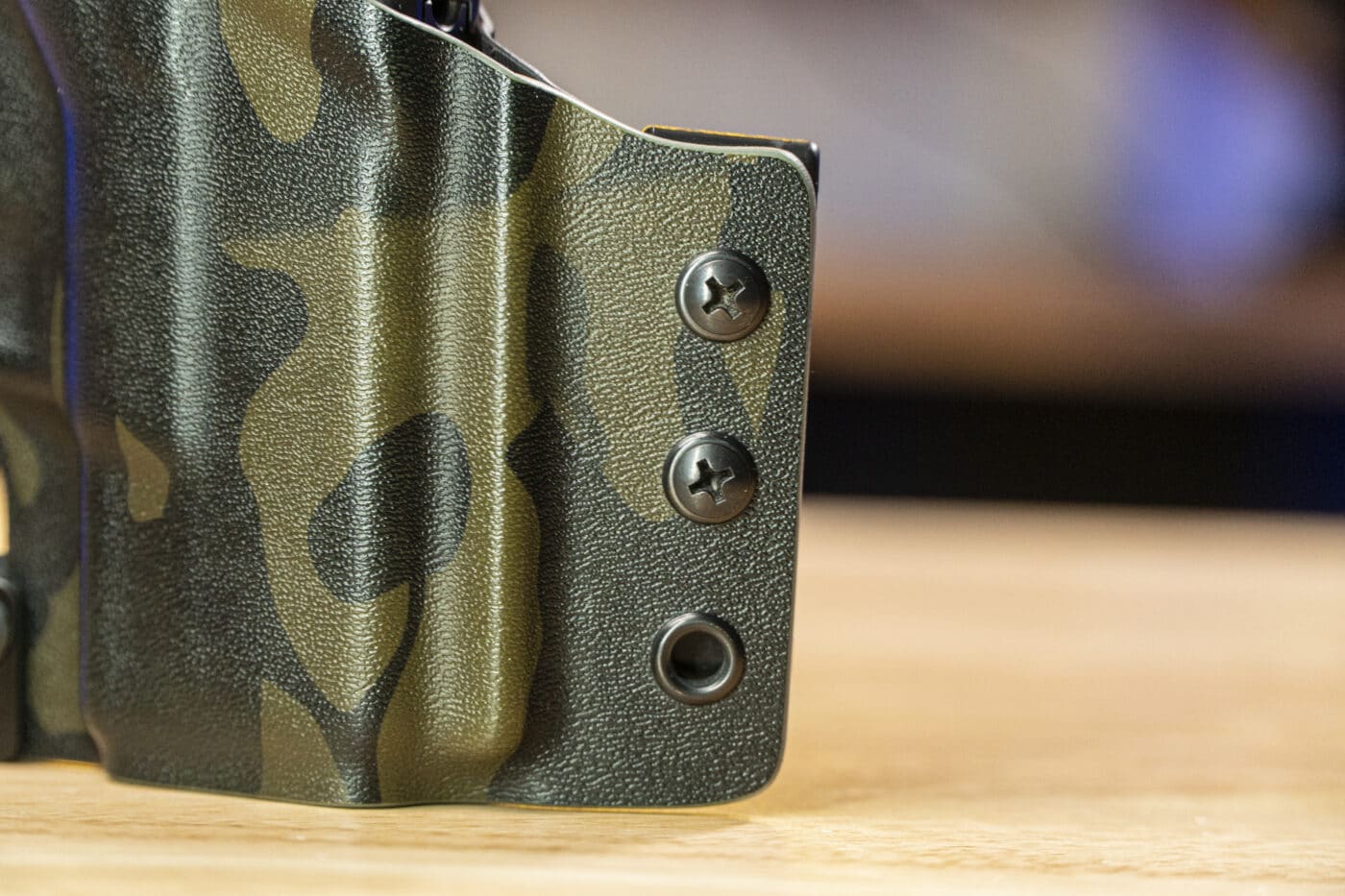 Functionality is great. Just like the appendix holsters Tulster offers, this one has a very good satisfying click as your pistol seats into the holster. And Tulster's new RAS system is an intuitive way to see the retention settings you have applied to your holster.
After trying some different firearms out in it, I think this gun is best suited for compact and micro-compact pistols. Tulster was gracious enough to send me the Contour holster for various models so I could develop a better understanding of its fit. With just a t-shirt on, a full-frame handgun would not conceal in this holster better than in the appendix carry position. For hiding larger guns, I think the appendix carry still reigns supreme. I also think the speed of draw and a more natural draw are found in the appendix carry position.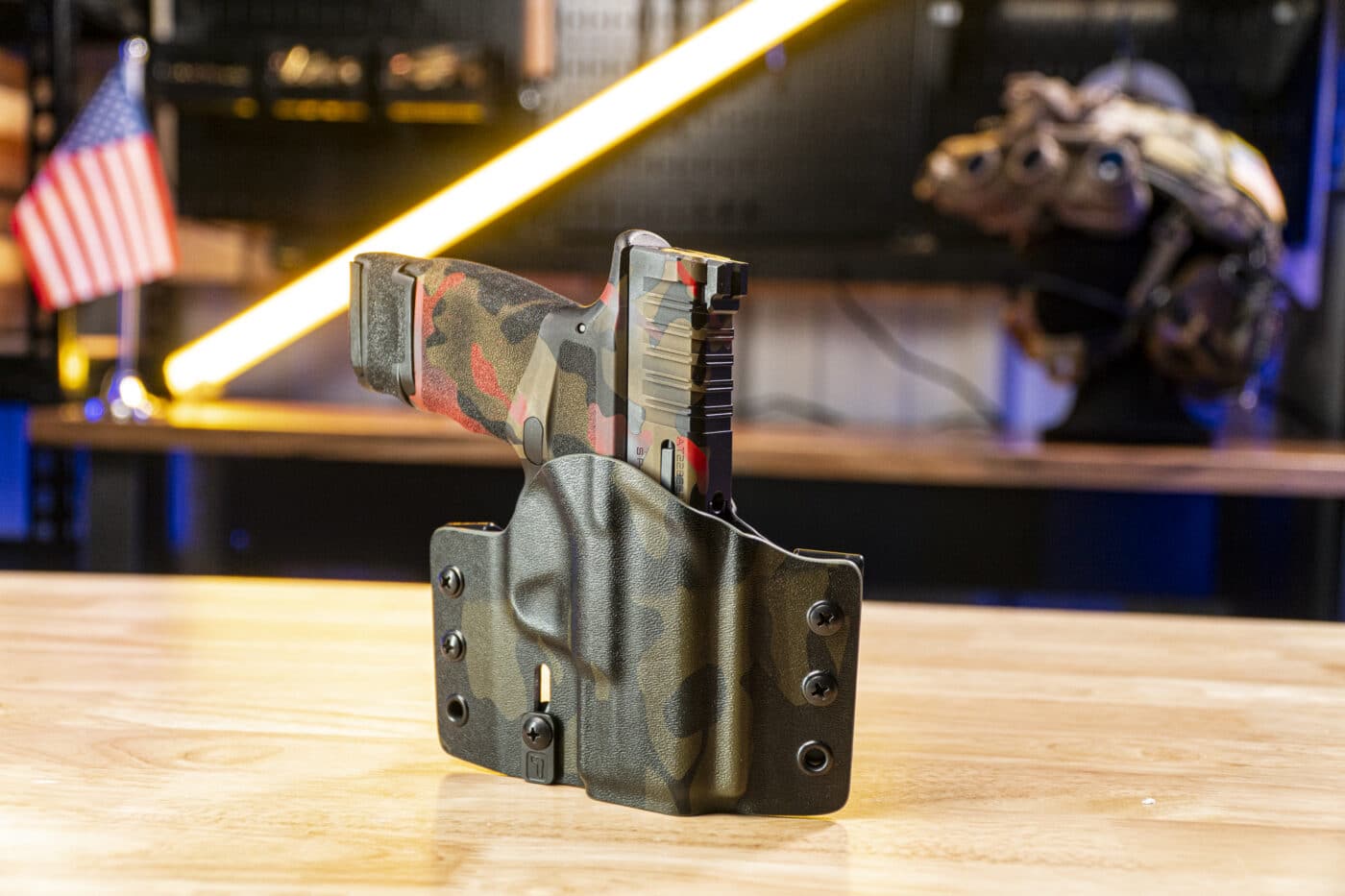 That being said, if you dislike appendix carry this might be the holster for you. This holster is a great alternative to those who hate appendix carry or those who hate their gun riding up against them inside their waistband.
Final Thoughts
So, will I be switching completely to using the Contour? Not exactly.
There will be times I will opt to carry my Hellcat in this holster versus my appendix holster, and it will all depend on a variety of factors. The Contour OWB holster could be a fantastic choice for you, so definitely take a look at the photos in this review and then head over to the Tulster site to see if it matches your needs.
Editor's Note: Please be sure to check out The Armory Life Forum, where you can comment about our daily articles, as well as just talk guns and gear. Click the "Go To Forum Thread" link below to jump in and discuss this article and much more!
Join the Discussion
Featured in this article
Continue Reading
Did you enjoy this article?
45