If you're like me, you certainly get served ads for the newest holster all the time. One of the ones that recently caught my eye was the Tulster Oath holster.
Since I carry every day, I am always excited to try out new holsters. I think most people are always in search of the most comfortable holster that conceals their firearm the best.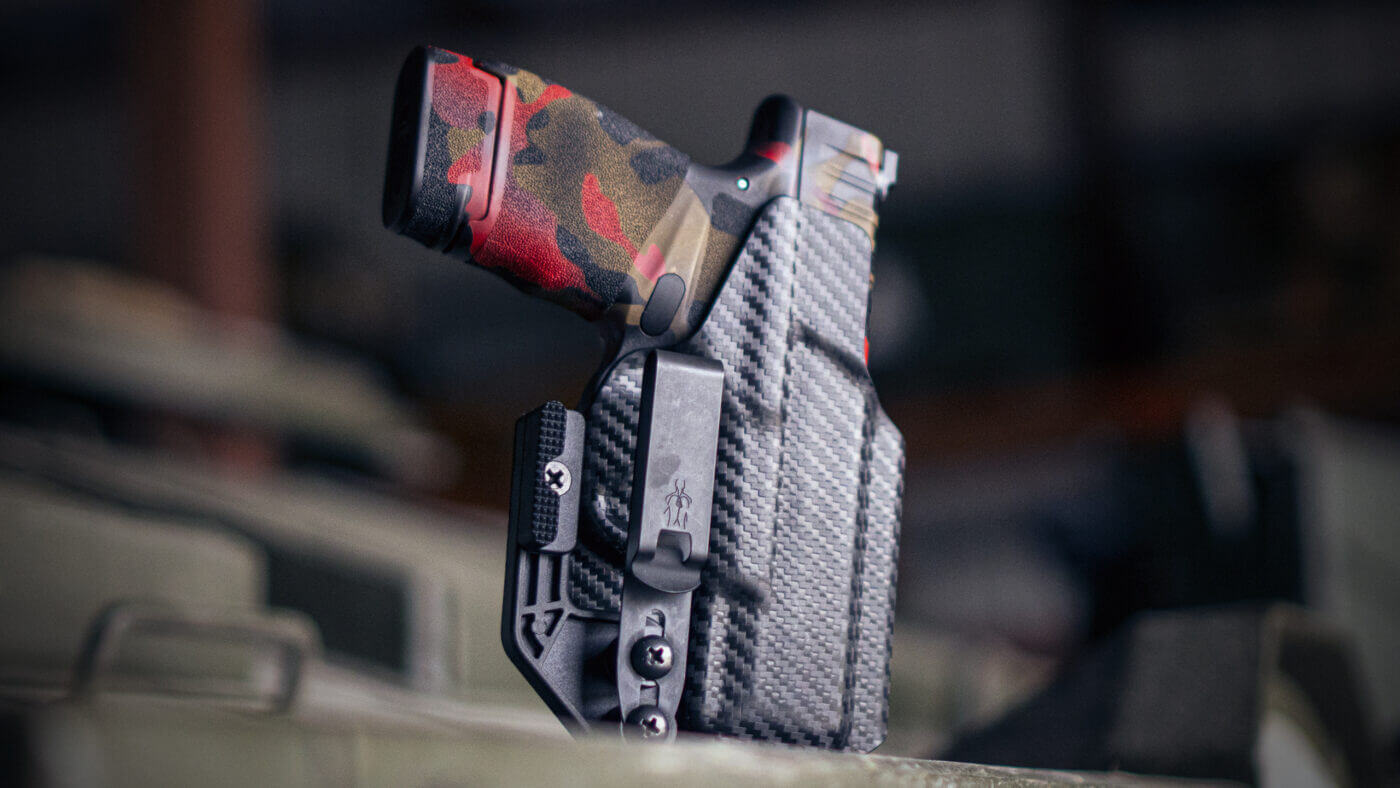 So, needless to say, I was very intrigued when I found out that Tulster was releasing a new holster for the Springfield Armory Hellcat. The company sent me an Oath holster for review, and I was happy to try it out with my custom Rayzor's Edge Tactical Hellcat pistol.
Watch my video review above and keep reading this article below.
Oath Holster Details
That inside the waistband (IWB) holster is the "Oath", and it has a starting price of $69.99. Once I had it in hand, I immediately started putting it through its paces.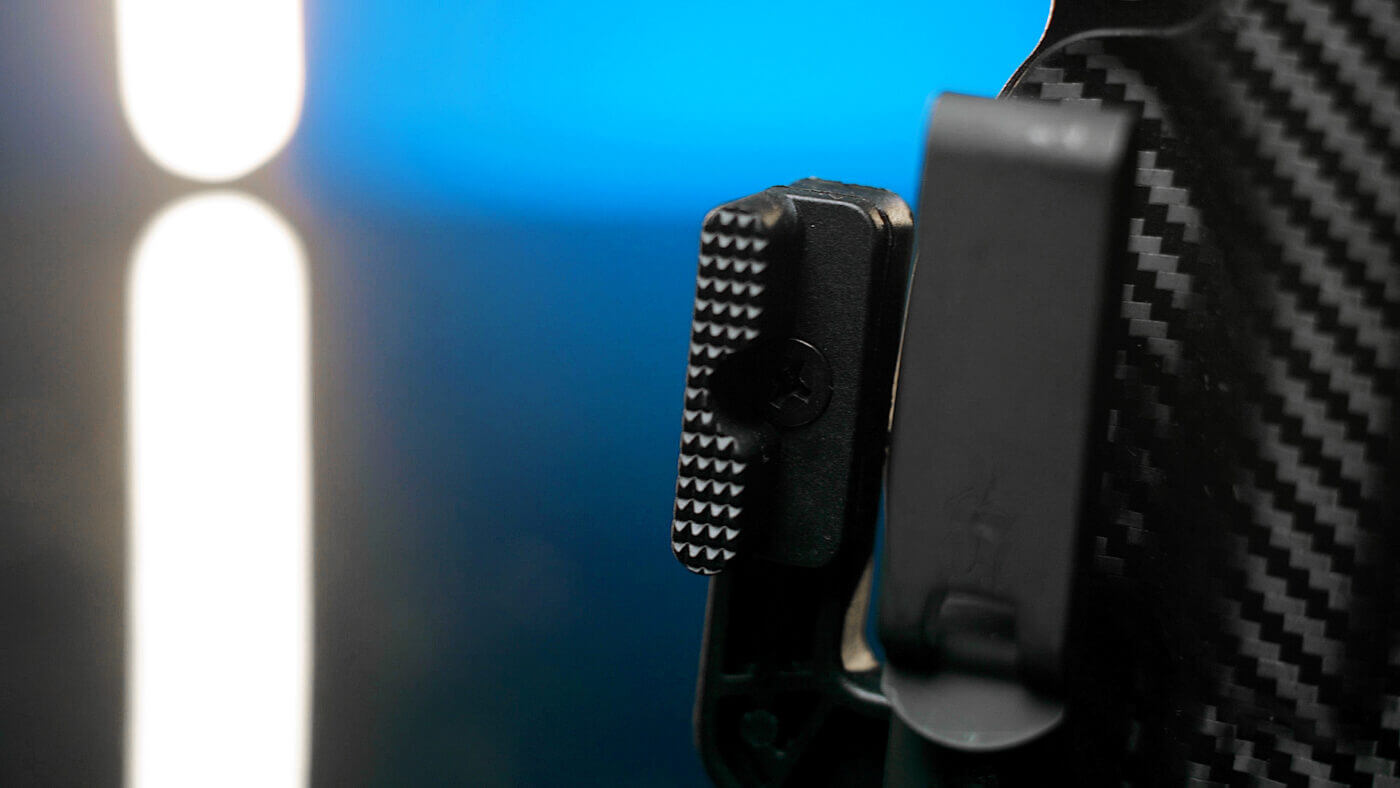 My first impression was that this holster is durable. Designed for pistols with optics equipped, the holster, belt clip and Mod Wing all feel really solid. I don't think this is a holster that will ever break under everyday carry use. I clipped this holster on my belt the second I got the package open and started wearing it everywhere.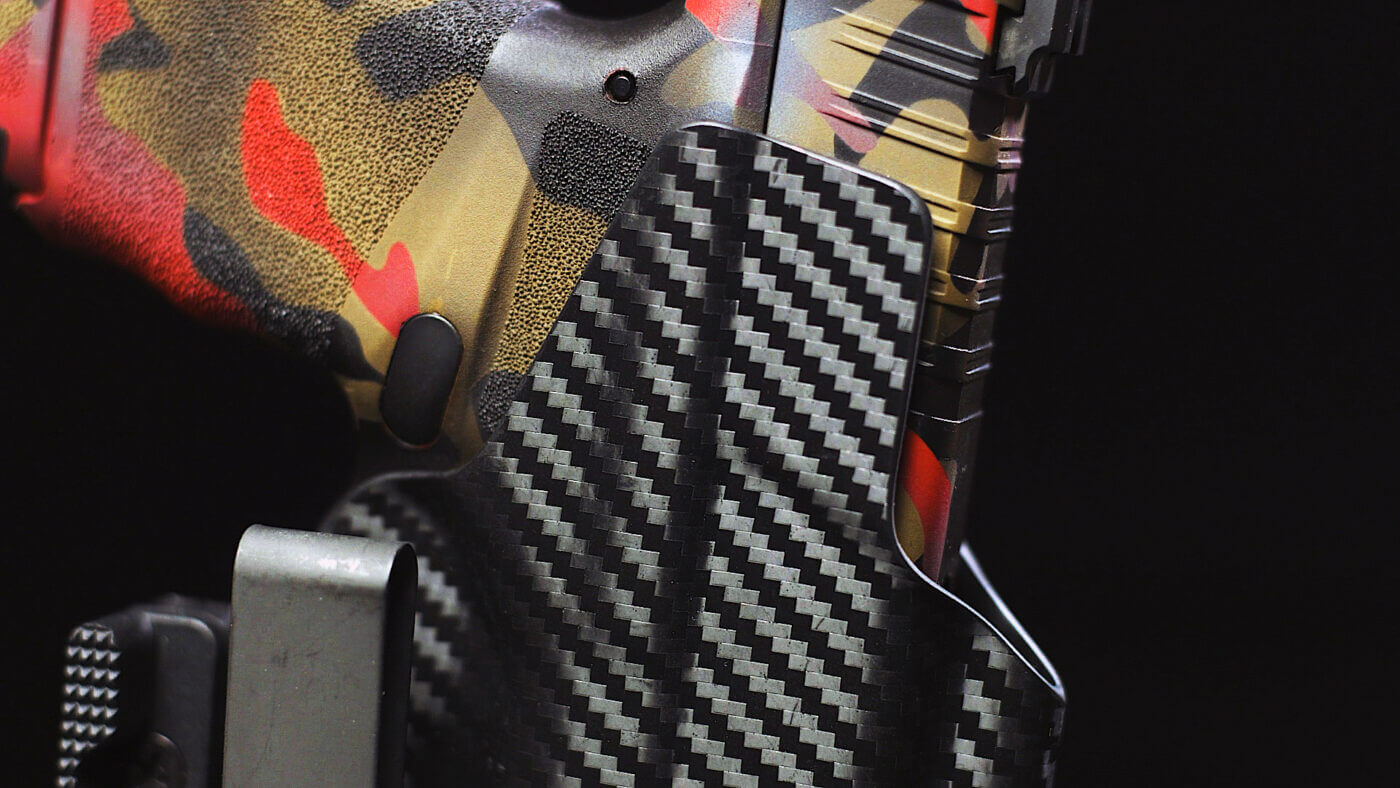 I had never used a holster with a Mod Wing before, but now that I have I can say I will never go back. The Mod Wing for this holster comes with two interchangeable surfaces. One is shallow and the other is deep. The deeper of the two really helps you conceal those longer grip guns.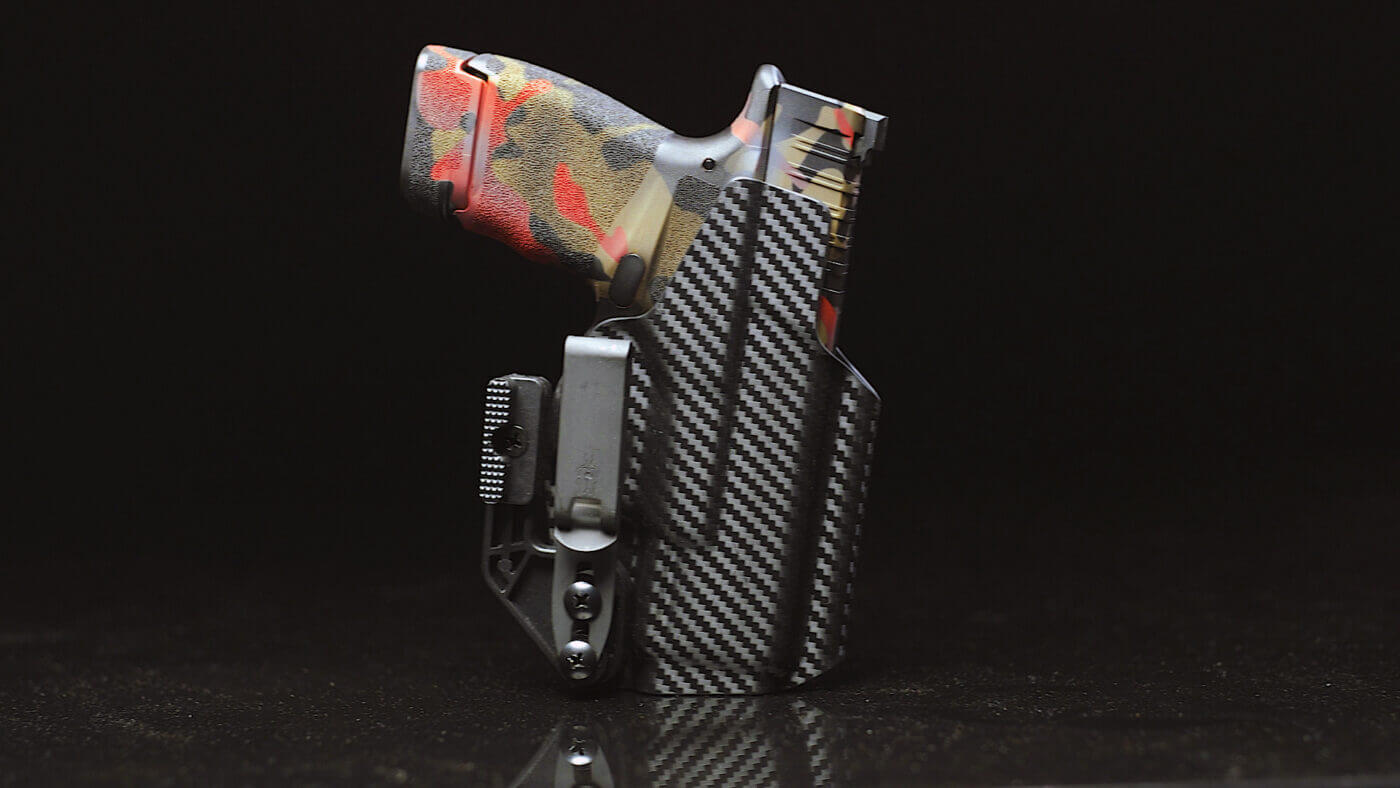 This Tulster holster has a bit of a higher ride height than I am used to because of where the belt clip is. While this usually causes your firearm to print more through your shirt, since this holster has a "mod wing" I didn't have this issue at all. I can actually conceal my Springfield Hellcat with the included extended 13-round magazine without so much as a bump showing through my shirt.
Check out the full list below of features and included items that come with the Tulster Oath.
Tulster Oath Features
Mid-sweat shield
Open-ended muzzle
Raised sight channel
Undercut trigger guard area
Adjustable ride height: 1/2″
Rounded and buffed edges
Multi-stage fixed retention.
Minimal material — .08" thickness
Optic-ready, ambidextrous and tuckable
Works with DCC Clip or optional strut and soft loop
Included with Purchase
Two (2) ¼" spacers
Two (2) ⅛" spacers
Two (2) ½" slotted posts
Two (2) ¾" truss screws
One (1) 1.5″ DCC Metal Clip
Two (2) retention adjustment shims
One (1) Mod Wing — small & large insert
Where It Counts
In case you're thinking "How comfortable is this holster?", I can tell you that it is very comfortable. If you ever have problems with a holster pressing into you below the belt, rest assured, this one will not do that. Again, the ride height helps here, and the rounded bottom edge of this holster allows for a comfortable fit.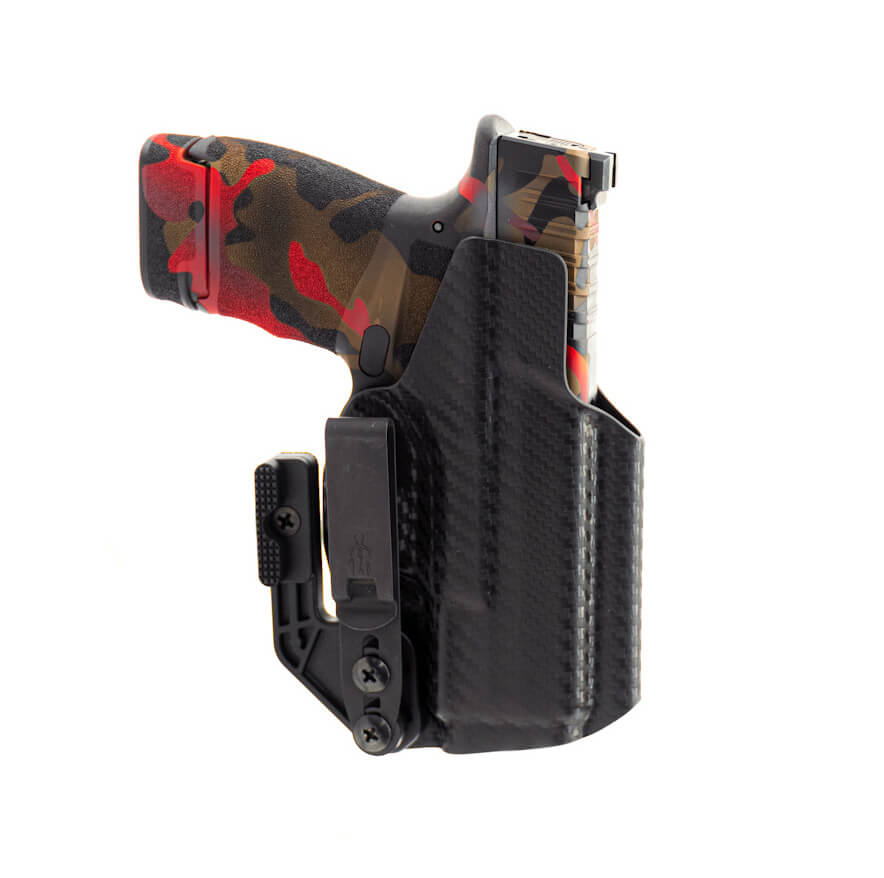 So, for whom is this holster ideal? Pretty much everybody. It's a solid holster choice. It's not the only one – we've detailed our other top Hellcat holster picks in another article.
In my Tulster Oath review, the rig proved to be adjustable, optics ready and very easy to conceal. Even if your everyday carry is a larger gun, this holster would be a great option to help you conceal it. So, now it's time to ask yourself the question, are you ready to take the Oath?
Editor's note: This article was written by Dylan Casey and shared with us by GunSpot.com. You can view the rest of their videos on the GunSpot YouTube channel. Also, please be sure to check out The Armory Life Forum, where you can comment about our daily articles, as well as just talk guns and gear. Click the "Go To Forum Thread" link below to jump in and discuss this article and much more!
Join the Discussion
Featured in this video
Continue Reading
Did you enjoy this video?
44