Rifle Competitions Overview: Something for Everyone
August 19th, 2022
9 minute read
The excitement of a new rifle is unparalleled. You admire it, pick it up gently, run your fingers down its sides — maybe you show it off to friends, maybe you don't let anyone touch it. Regardless, how many times do you end up shooting that new gun? If bought for a specific purpose, maybe quite frequently. Most of the time, it sits in the back of the safe and sees the light of day maybe a few times a year.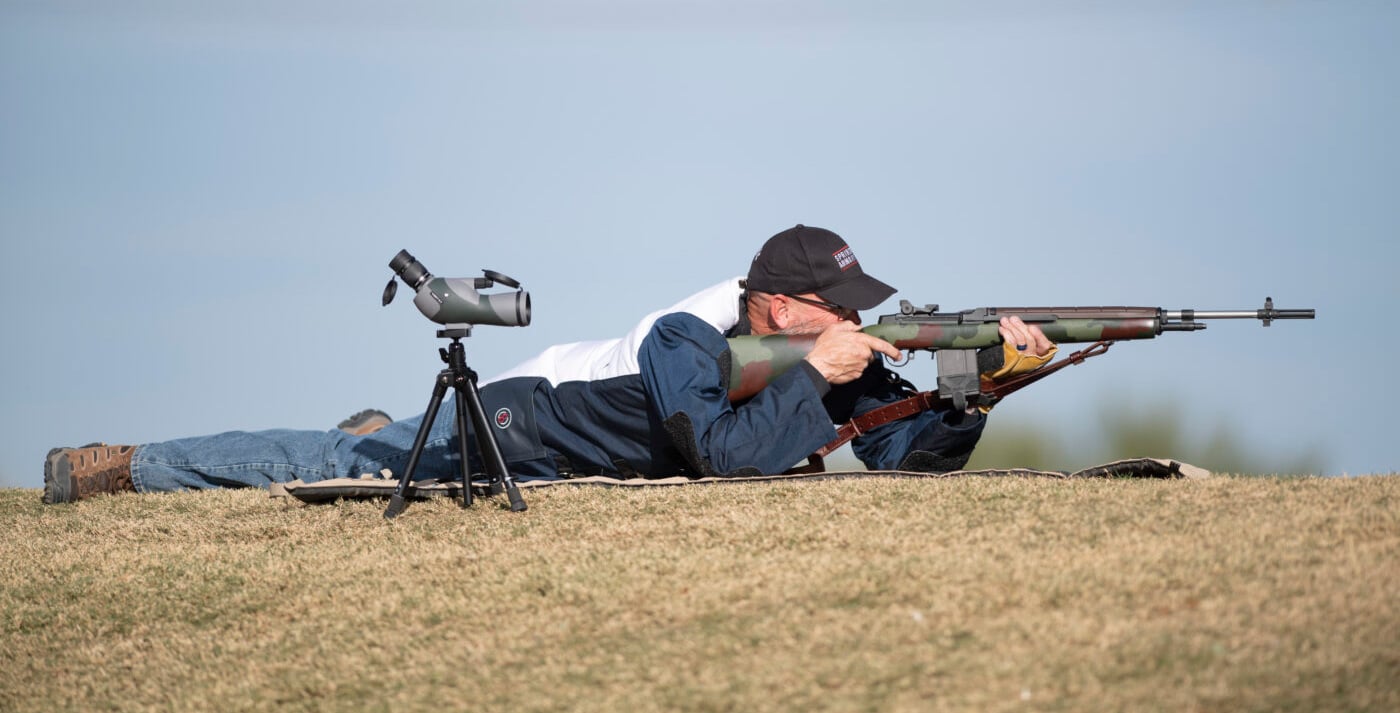 Competition shooting is a great excuse to use the rifles you already have or maybe buy a new one. Many people are intimidated by the concept of rifle competition shooting. They think they need to be national competitors or have Olympic aspirations in order to go out and shoot. This couldn't be further from the truth.
While shooting sports can offer such opportunities, they also are fun, a great way to meet new people and a way to improve your marksmanship. There are dozens of different shooting disciplines for all types of firearms. Here is an overview of some of the most popular rifle competitions you can participate in.
Olympic Disciplines
When most people think of shooting sports, they think of the Olympics. 10m Air Rifle and 50m 3-position rifle are the Olympic-sanctioned rifle disciplines. Technically, Biathlon is the third rifle event, but is a combination of shooting and skiing, so it's not as easily accessible. 10m precision air rifle and 3-position rifle are collegiate-level sports with scholarship opportunities for young athletes.
Precision and Sporter Air Rifle
Fired at 10m in the Olympics, a precision air rifle match consists of 60-shots fired from the standing position with a .177 caliber air rifle and iron sights. This is an incredibly challenging sport with the 10 ring measuring smaller than a pencil tip at 0.5 mm. Shooters have one hour and 15 minutes to fire all shots for record along with any number of sighters fired before the first shot for record. Scoring is based on shot placement on a bullseye, and the best shooters wear shooting coats and other specialized gear to stiffen their position.
Air rifle has many advantages, two of which being the inexpensiveness of pellets and the short distance required to shoot. This appeals to many youth programs, many of which have their own variations.
A growing air rifle sport is 3-position sporter air rifle, which is designed to be affordable and easily accessible. Traditionally, this consists of 10 or 20 shot strings of fire from the prone, kneeling, and standing positions (usually fired in that order) at a 10m ISSF air rifle target.
Smallbore
Smallbore is another popular youth sport with scholarship opportunities. There are many variations that allow for different equipment, but at the root of it, smallbore is .22LR rifle shooting with iron sights from the standing, kneeling and prone positions. A sling may be used in the kneeling and prone positions. There are classes for optics and varied courses of fire. There are also both indoor and outdoor competitions.
The strictest style is the Olympic's 50-meter 3-position rifle match. This requires 40 shots from the kneeling, prone and standing position within two hours and 45 minutes using iron sights. There is one shot per bullseye and each is scored with a number value. Essentially, if you are looking to improve marksmanship within short ranges with a target .22 from various positions in search of utmost precision, there is a version of smallbore for you.
Rimfire Sporter
Rimfire sporter isn't an Olympic discipline, but a Civilian Marksmanship Program-run sport designed to encourage people with nearly any .22LR rifle they have at home to come and shoot 3-position without expensive shooting coats or fancy gear.
Each match has one sighting stage and six competition stages: slow fire prone, rapid fire prone, slow fire sitting or kneeling, rapid fire sitting or kneeling, slow fire standing, and rapid fire standing. The standing stages are fired at 25 yards while the sitting/kneeling and positions are fired from 50 yards.
Ten shots are fired during each competition stage for a total of 60 shots. The target is generous enough for new shooters to have success (18" one ring), but challenging enough (1.75" 10 ring) for shooters to constantly look for improvement.
High Power
High Power is my personal favorite — a historic discipline with military roots. In modern competition many compete with an M16-style AR-15, though in the past Garands, A3-03 Springfield's and M1A's were more common. Today, separate "Games" matches are held for these rifles, typically at 200 yards.
The service rifle National Match course of fire is 10 shots standing at 200 yards in a period of 10 minutes, 10 shots rapid fire sitting or kneeling in a time period of 60 seconds at 200 yards with a magazine change, 10 shots rapid fire prone in a time period of 70 seconds at 300 yards with a magazine change, and 20 shots slow-fire prone at 600 yards in a time period of 20 minutes. Sitting/kneeling and prone are fired with aid of a sling. There are slight variations to this course and some ranges without 600 yards shoot reduced matches at 200 yards. This was traditionally an iron-sight-only discipline until 4.5X optics were legalized in 2016.
Most competitors compete with a shooting coat, mat, glove and spotting scope, and each shot is scored with a number value. Much of the challenge with this discipline comes from wind-reading at the 600-yard line. A few competitors compete in high power with a match rifle rather than a service rifle. Match rifles have very few rules and are typically in chamberings other than .223 and with high magnification optics.
Long Range
High power shooters traditionally move into some form of long range, either competing at 1,000 yards with their service rifle, 7.62mm AR or some other rifle. There are several main styles of competition. Palma is fired at 800, 900 and 1,000 yards — all from the prone position with a .223 or .308 bolt-action rifle and iron sights. Specific bullet weights are mandated.
Any/Any/Iron classes allow for bolt-action competition at 1,000 yards with scopes and various other calibers. The CMP labels this as match rifle. F-Class has an entirely different target than the NRA LR target with smaller rings. F-class is essentially long-range benchrest fired from the prone positions with high power scopes.
ELR — Extreme Long Range
ELR (extreme long range) is a newer sport that pushes the limits of modern technology and ballistics. This is largely an equipment race with a very high barrier to entry due to the equipment needed to make shots in excess of a mile. Traditionally, these shots are 1,500 yards and longer on steel.
Precision Rifle
Though the words "precision rifle" are widely tossed about in the firearms industry today, the sport of precision rifle shooting consists of hitting steel targets of various shapes and sizes at irregular distances with the use of various positions and props. This is all done within a par time, so shooters are scored on hits and their ability to stay within the time limits.
There are many variations of precision rifle shooting, also referred to as PRS, with two main governing bodies, Precision Rifle Series and National Rifle League (NRL), holding matches. Both bodies hold centerfire and rimfire matches.
Rimfire matches allow people to compete with a lower barrier to entry at shorter distances, usually not past 300 yards. NRL has also introduced a Hunter series using natural terrain and requiring shooters to locate and range targets whereas traditional precision rifle often has a course of fire with distances provided.
Benchrest
There are many variations of benchrest shooting with air rifles, rimfire and centerfire rifles. The most traditional form has two categories: group and score. In the group discipline, shooters fire five shots at a target in search of the tightest group measurement. In the score discipline, each shot earns a number value and is totaled.
Benchrest competitions revolve around accuracy of equipment and wind reading and has served as a realm of experimentation for the rest of the shooting world. All shots are fired from a bench, so this makes for a great discipline for shooters with mobility issues. Distances fired also vary, but competitions sanctioned by the National Benchrest Shooters Association (NBRSA) are fired at 100, 200, 600 and 1,000 yards.
Silhouette
Silhouette is an incredibly fun sport with a variety of different sub-disciplines including air rifle, smallbore, high power, black powder cartridge and lever action. A silhouette match consists of rows of 10 steel targets in the shapes of chickens, pigs, turkeys and rams. These are placed at challenging distances and, with the exception of black powder cartridge, all shots are fired from the standing position.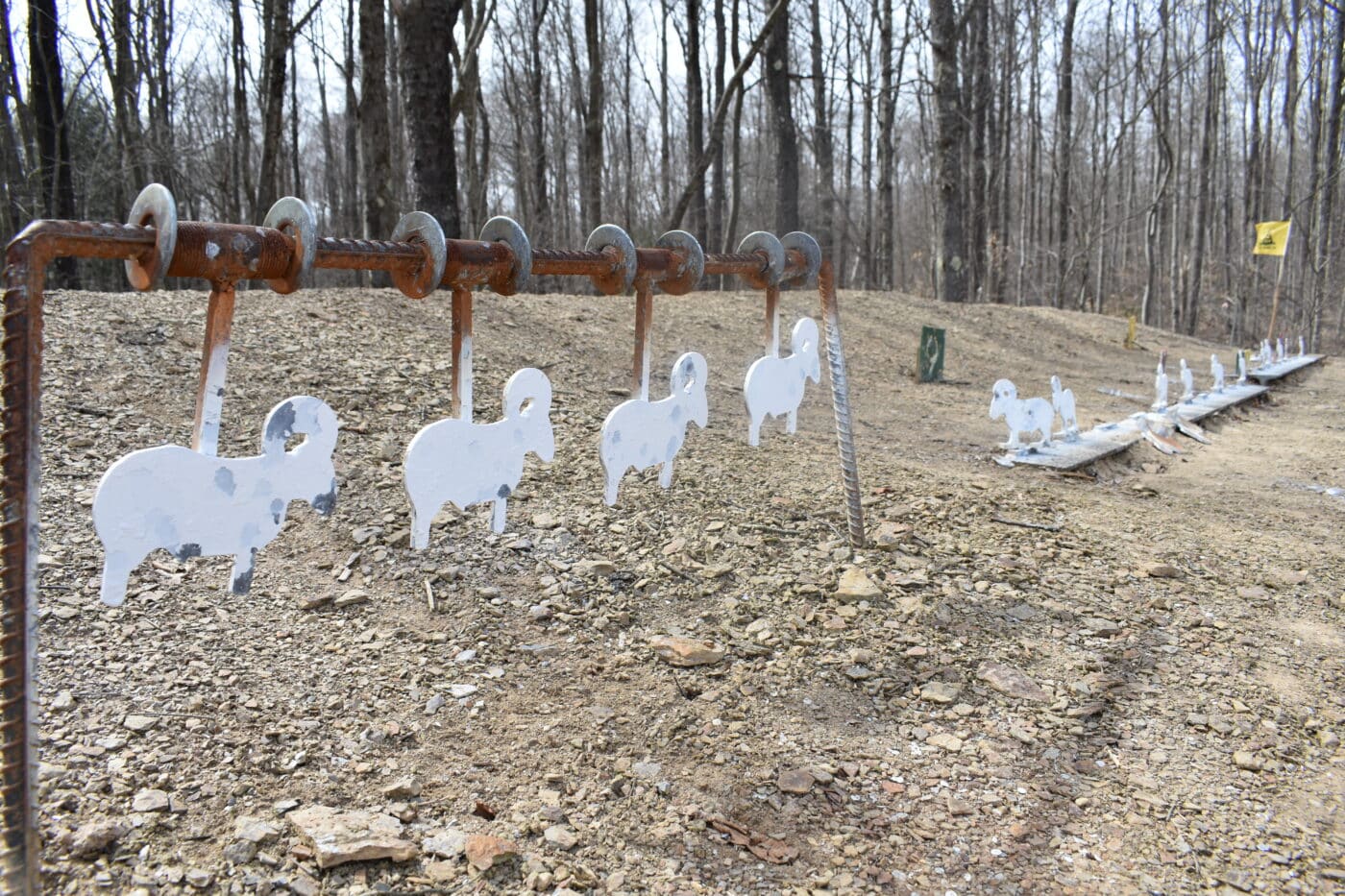 Each match consists of 40 shots (10 at each animal, each animal at a different distance), and your score consists of the number of animals you knock over, no matter where you hit them. Awards are also earned and records set for the number of the same animal you can shoot in a row.
Action Shooting
Much different than the previously outlined disciplines are IPSC Rifle (International Practical Shooting Confederation — more common overseas), USPSA (United States Practical Shooting Association), Multigun and Steel Challenge — all action shooting disciplines revolving around speed.
In Multigun and Steel Challenge, competitors have a course of fire to complete and are penalized for failing to engage/shoot targets, but the end scores are based on time. USPSA and IPSC matches are scored based on hit factor, a fancy name for points per second. This takes into account the caliber you are shooting and the number of hits in various areas of the target (A,C,D) which are worth varying numbers of points.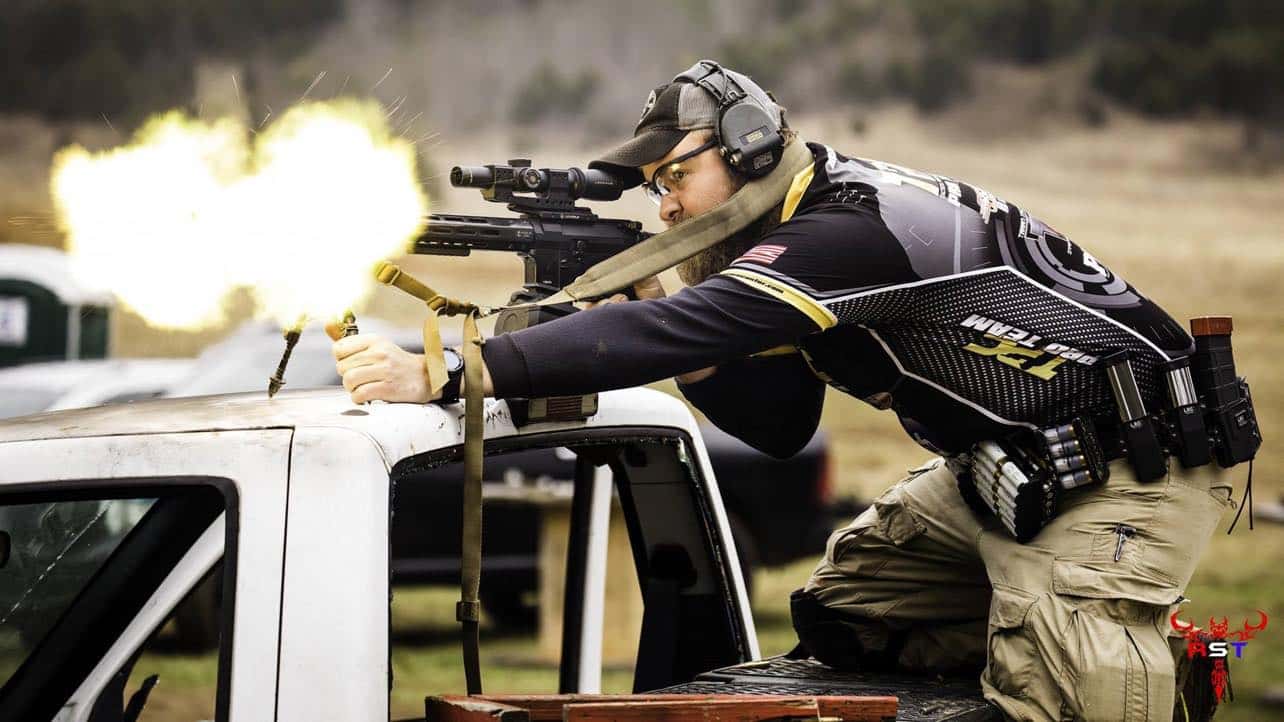 With the exception of Steel Challenge, IPSC rifle, USPSA and Multigun competitions consist of various stages — arrays of targets (steel/cardboard) set up at various distances with a specified course of fire. Steel Challenge and USPSA matches are sometimes more commonly associated with pistol shooting, though competing with a rifle chambered in common pistol calibers is permitted.
Multigun matches involve the use of multiple platforms. Steel challenge consists of a series of steel targets with a stop plate — a target you need to shoot last that marks the end of time. These disciplines may involve shooting from various positions or locations with varied numbers of rounds per target and magazine changes. With the exception of IPSC and Multigun matches, most targets are between 5 and 50 yards.
Conclusion
Each of these disciplines has their own community of people who are generally very willing to help new shooters. Don't be afraid to go watch matches or borrow equipment to try one out without investing significant capital. There is truly something for everyone, whether you prefer shooting fast or taking your time on each shot.
Competition allows you to develop a new skill and improve on a personal level. I've also found it helps develop patience, self-confidence and other positive character traits while introducing me to amazing people I never would have met otherwise.
Editor's Note: Readers may also want to review Tom Leatham's article on how to get into competitive shooting. Be sure to check out The Armory Life Forum, where you can comment about our daily articles, as well as just talk guns and gear. Click the "Go To Forum Thread" link below to jump in!
Join the Discussion
Featured in this article
Continue Reading
Did you enjoy this article?
65