Source of a Legacy: The Life of Springfield Armory's Bob Reese
December 26th, 2022
10 minute read
Have you ever heard about a person, one whom you did not have the opportunity to meet yourself, that is universally admired by all who met them? I had that very experience three years ago when I took over the reins of The Armory Life. At that time, I was in Geneseo, Illinois, for a visit to the Springfield Armory facility and learned the sad news of the passing of Robert R. Reese at the age of 87, patriarch of the Reese family of Springfield Armory and an integral part of the company's founding.
I quickly learned how much I had missed not having the opportunity to meet him for myself. When I say Bob Reese was universally admired, this is no exaggeration. Every person in Geneseo to whom I spoke, from Springfield Armory employees to family members to local citizens who knew I was visiting the company, had the exact same way of describing him. The loss felt in the town was palpable.
In the time since then working for The Armory Life, I have had the opportunity to learn more about Mr. Reese through my interactions with several of his family members. I have conducted interviews with his son Dennis Reese, CEO and owner of Springfield, as well as his widow, Carol Reese. I also have had the opportunity to talk with Bob's other two sons, Dave and Tom. In addition, I was able to speak with Colleen Reese, Dave's wife. In my conversations with all of them, a portrait of the man began to emerge.
"Bob was the life of the party," said Colleen Reese. "You did miss out by not getting to meet him. I believe that when people think of Bob, they smile."
Winding Paths
In an ideal world, this article would have been an interview with Bob himself, in his own voice and his own words. Since that was not possible, I decided to try to create a tribute to him here, through the words of his family.
"Bob was born in Moline, Illinois, on June 26th, 1931," Carol Reese said during a recent conversation. She explained that he grew up in rural Colona, east of Moline. "His childhood was just what you would expect growing up in a rural area to a farming family," she said. Apparently, he spent a lot of his time in the outdoors, hunting and fishing.
It was during his high school years he realized he had a passion for trap shooting. In fact, it was more than just a passing fad for him, with him showing remarkable skill at it. "He became the North American Junior Trapshooting Champion at the age of 16, breaking 99 of 100 clays in the trap shoot," Mrs. Reese proudly told me.
As I mused on what Mrs. Reese had said, I realized it was obvious early on that firearms would play a role in the life of Bob Reese — but to what extent was not fully apparent at that point in his life. In fact, there would be several twists and turns in his life and career before he would help lay the foundation for the Springfield Armory we know today.
Upon his graduation from high school, Bob set out to find a career. Mrs. Reese told me that he sold Culligan water conditioners for a time, but that he figured out this was not something to which he wanted to dedicate his life. But while Bob had not yet at this point found the career of his life, he did find the love of it. I discovered this when I asked Mrs. Reese about how she first met Bob.
"Well, one day I was at a gas station in Geneseo after my summer job detasseling corn, and Bob saw me and apparently thought I was cute. When I pulled out of the station, he decided he was going to try to ask me out. So, he followed me until I stopped, which was at my home," she told me.
Her whole family — which was a large one, with her having five siblings — boiled out of the farmhouse when they saw two cars pull up. "Bob had the gumption to walk up, in front of all these people, and ask me my name. Then, he asked me on a date," she told me.
Bob and Carol quickly hit it off, and they got married 10 days after she graduated high school on June 25th, 1952. Around that time, Bob had been activated as a member of the National Guard — which he had joined during high school — and was stationed in California. He came home on the troop train so they could get married. The day after, they both headed back to California.
A New Direction
While from our perspective Bob Reese's life is inextricably tied to firearms and Springfield Armory, that path was not clear in his earlier years. As a young, newly married husband, Bob spent a few years searching for exactly what he wanted to do for a career. In addition to having sold water conditioners earlier, he also tried his hand at being a car salesman, selling Purina feeds and even trucking eggs to Chicago. However, he never truly enjoyed any of these jobs, according to Mrs. Reese.
Around this time, Bob and Carol would have their first child, Dennis, who was born just a few years after they were married. At this same time, the family moved back to Colona to help Bob's father out with his farm. "He worked very hard at this," Mrs. Reese told me. "We were growing corn and beans, and the farm had hogs and cattle. He was always so busy, fencing and farming."
Mrs. Reese went on to explain that despite all of his hard work on the farm, there was simply very little profit in that type of work. And with a growing family to support, he knew he needed to figure out a different career path. At first, he began selling farm equipment. But soon, he would come up with a new means of revenue that would chart the path for the future of the Reese family.
Not far from Colona was the U.S. Army's Rock Island Arsenal, which turned out to be an amazing resource for Bob's next career turn — and one that would solidify a career path related to the world of firearms.
In addition to speaking to Mrs. Reese, I also had a chance to speak with Dennis Reese about this part of his father's life for some added insight.
"My father would buy demilitarized surplus firearms as scrap iron from the Rock Island Arsenal that had been torch cut. Those demilitarized guns still had valuable parts that could be removed and sold to surplus dealers and manufacturers. There were BARs, M1 and M2 Carbines, M1 Garands, Thompson submachine guns, 1911 pistols, 1903 Springfields, and more," he told me.
"All of these guns were in large piles in the corn crib and other farm buildings on our farm. Tens of thousands of new and used U.S. government surplus firearms that had been torch cut and sold as scrap iron," he continued.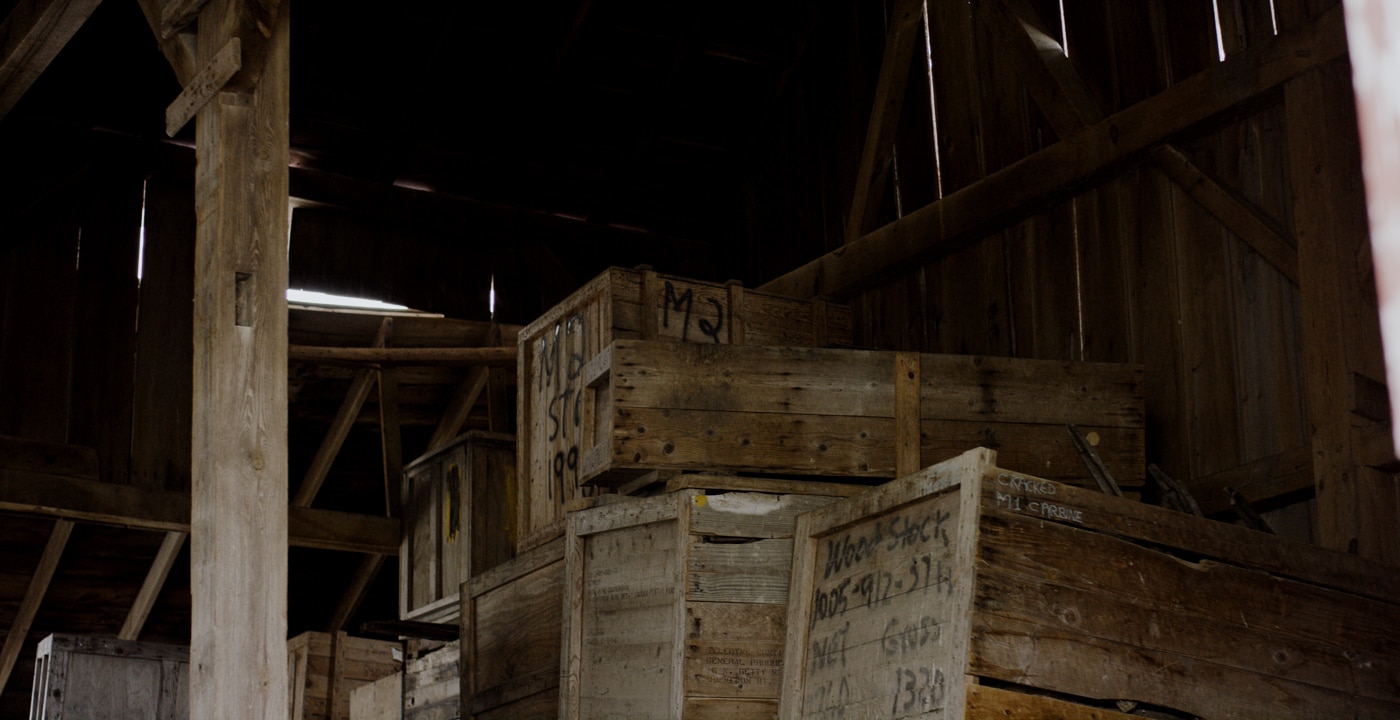 This project quickly became a family effort. By this time, Dennis had two more siblings, his younger brother Dave, and his youngest sibling, Tom. "Beginning when I was about nine years old, Dave was six and Tom was five, we would all help Dad get the usable parts out of the demilitarized guns. There was no shortage of work to do on our farm after school!", he told me.
This work proved to be very successful, with a great deal of demand for these firearms parts. In fact, it grew to the point where Bob was able to open Reese Surplus, Inc., a surplus store in Geneseo, Illinois. As the business grew, he developed connections with dealers and firearms manufacturers around the country — one of which would prove to be extremely fortuitous for his family's future.
One of the companies with which Bob worked was down in San Antonio, Texas, and it owed him money for surplus parts it had purchased from him. Bob asked his son Dennis, who was 19 years old at this point, if he wanted to drive down there with him to see about negotiating a trade of product for the debt owed.
Once Bob and Dennis arrived, they quickly realized the potential of the business was far greater than the parts they were discussing, or even the debt they were owed.
"I remember my father calling my mother and telling her that he thought this business had some exciting potential. 'Are you comfortable with us going bigger into this?', I heard him ask her," Dennis explained to me. "Soon, my father and I were discussing what it would take to purchase the company itself — the company that would become Springfield Armory here in Geneseo."
That decision required a huge leap of faith for Bob and his family, as he and Carol had to mortgage the family farm to finance the purchase. "My parents risked everything on their 19-year-old son and his younger brothers in this new venture called Springfield Armory", Dennis explained.
The Foundation
With the founding of the Geneseo-based Springfield Armory, the roots of Bob Reese's legacy were now firmly established. The company would go on to offer historically significant firearms such as the M1A (a semi-auto rifle inspired by the U.S. Military M14), M1 Garands, 1911 pistols and much more. And Bob would continue to be a part of the company's growth for many years.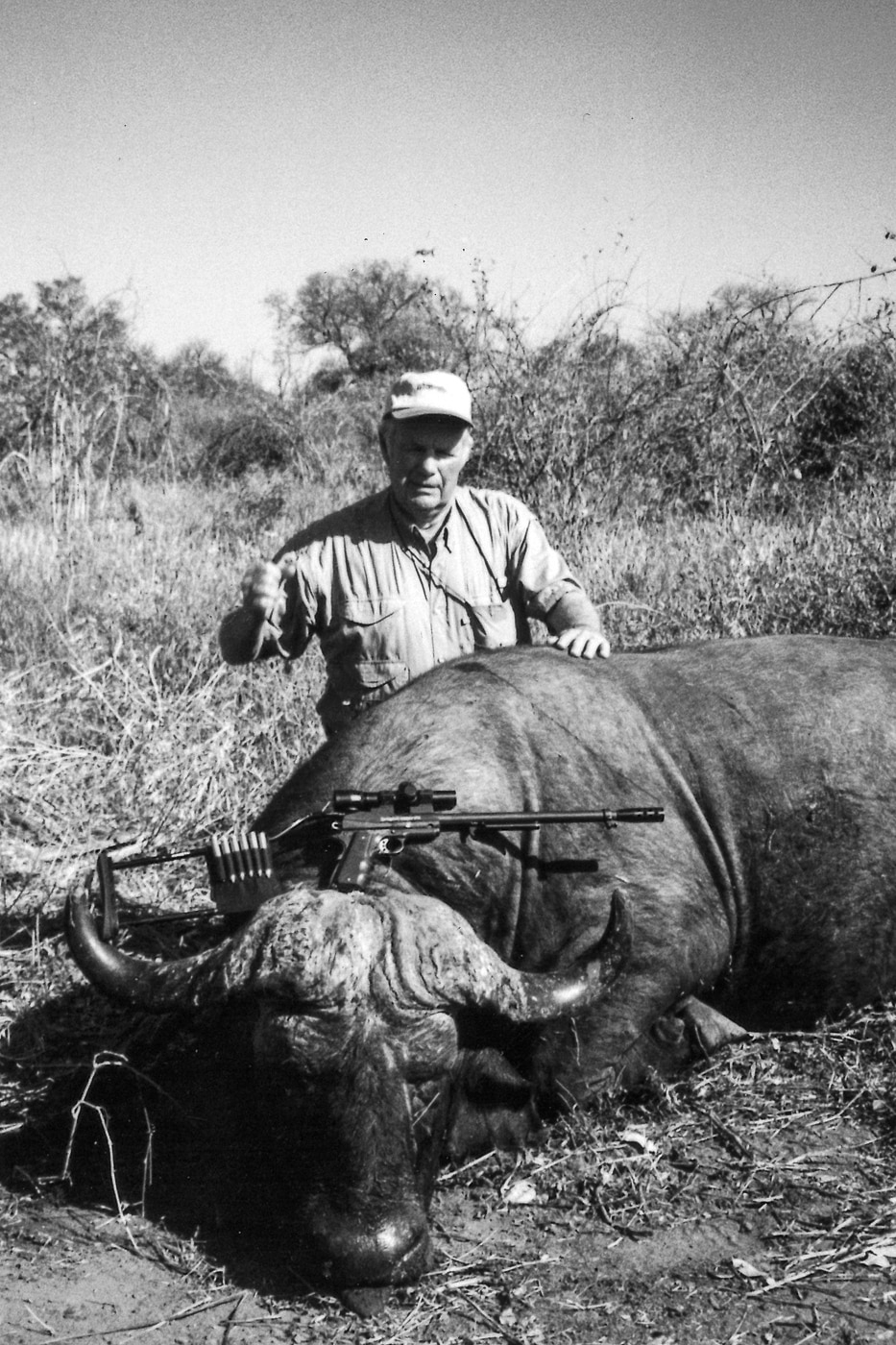 "Dad let us do the work the way we thought was the best way, as long as we followed some guidance he gave us," said Tom Reese to me during a recent conversation. "And one of those rules I remember most was, 'Always remember that the name Springfield Armory holds a special place in our customer's hearts, and always be proud of it.'"
In fact, Bob would play a significant part in the development of Springfield Armory's earliest offerings. "Dad was constantly working on some project. It seemed like he was always tinkering on something that nobody else had thought of doing," explained Dennis to me in our conversation.
When speaking with Dave Reese's wife, Colleen, she told me about one particular story she remembered about Bob. "He went on a trip to Beretta in Italy in September of 1977 and got a tour of the plant," she told me. "He kept asking Beretta management about the Beretta M1 Garand, and everyone said they never sold or made an M1 Garand or that they didn't have any."
She told me that Bob knew they had made M1 Garands and kept persisting in asking. "He finally was able to speak with an old gentleman who took him into the depths of the Beretta plant and showed him at least 100 Beretta M1 Garands," she said.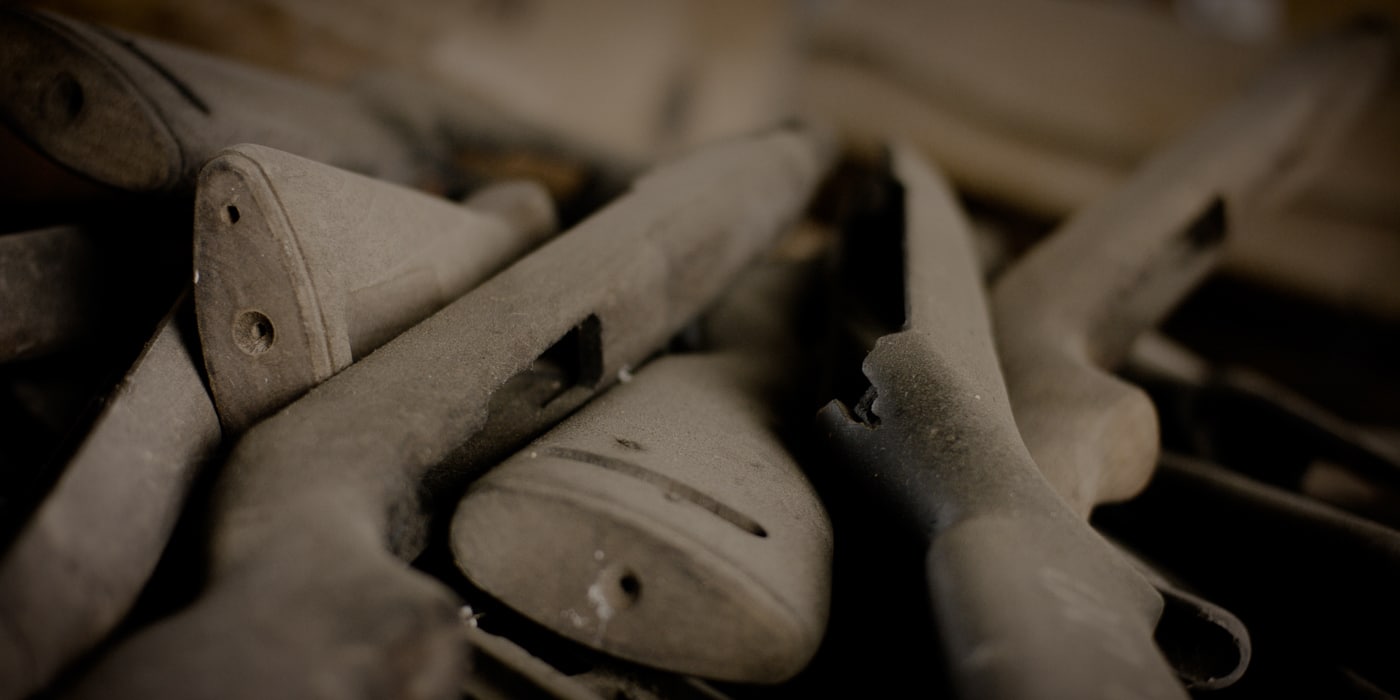 It took him about 18 months to negotiate a deal with Beretta where he was able to not only buy the M1 Garands, but also a large lot of some very rare BM 59 rifles, which were the Italian answer to the U.S. M14.
In addition to having an important role in the development of Springfield offerings like the BM 59 rifles and many more, Bob also played a significant role in the development of new Springfield Armory products. A great example of this is the 1911-A2 S.A.S.S., a single-shot adaptation of the 1911 that could handle rounds all the way up to .308. "This was his brainchild," Dave Reese told me. "He was always working on guns, modifying them, trying to get the most out of them."
Onward and Upward
Clearly, Bob Reese's legacy lives on not only through Springfield Armory, but also in the memories of his family — as well as those of the people of Geneseo.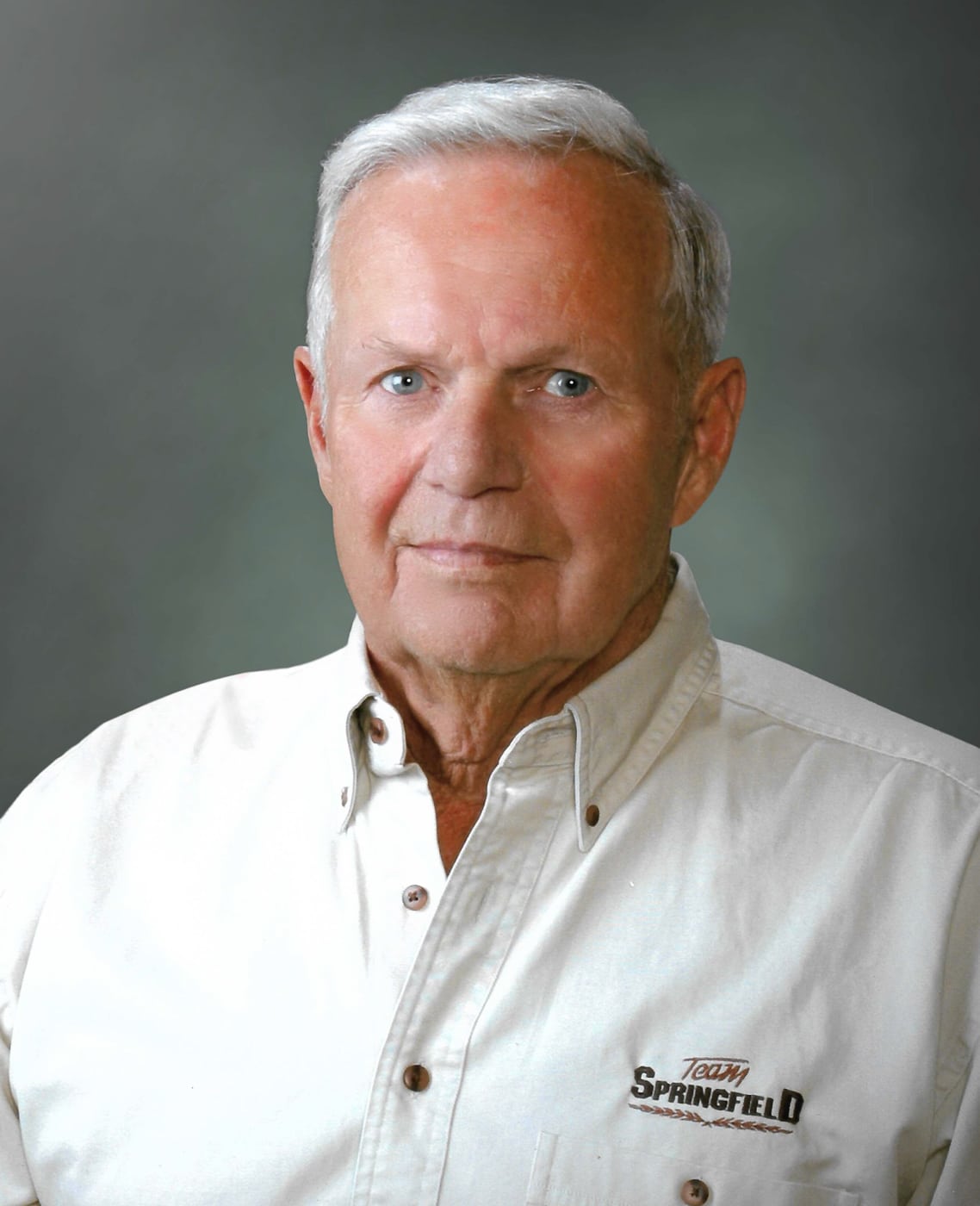 "Dad always reminded my brothers and me that living in the U.S.A. and having the Second Amendment was an incredible opportunity," Dennis said to me. "He also had a firm belief in the American Dream, and achieving it through hard work, a positive attitude and a never-give-up spirit. Dad was a dreamer on a mission to succeed."
That foundation of hard work and a belief in what it can achieve, built by Bob Reese, is what has led his family to carry on his legacy. From its roots back in the corn crib on the Reese family farm through to the firearms manufacturing powerhouse it is today, the story of Springfield Armory and the Reese family can be traced back to the dream of one man — Bob Reese.
And while I did not have the honor of meeting him myself, I feel like I have gotten to know him better through my conversations with his family. After having read this tribute to him, I hope you do as well.
Editor's Note: Please be sure to check out The Armory Life Forum, where you can comment about our daily articles, as well as just talk guns and gear. Click the "Go To Forum Thread" link below to jump in and discuss this article and much more!
Join the Discussion
Continue Reading
Did you enjoy this article?
234