The Armory Life Interviews: Springfield Armory's Dennis Reese
June 11th, 2021
8 minute read
The Armory Life was fortunate to recently have time to sit down for an interview with Dennis Reese, CEO and owner of Springfield Armory.
Having been with the company since its beginning nearly half a century ago — and in fact, a driving force behind its very founding — Mr. Reese brings an interesting perspective to where the company has been and where it is heading into the future.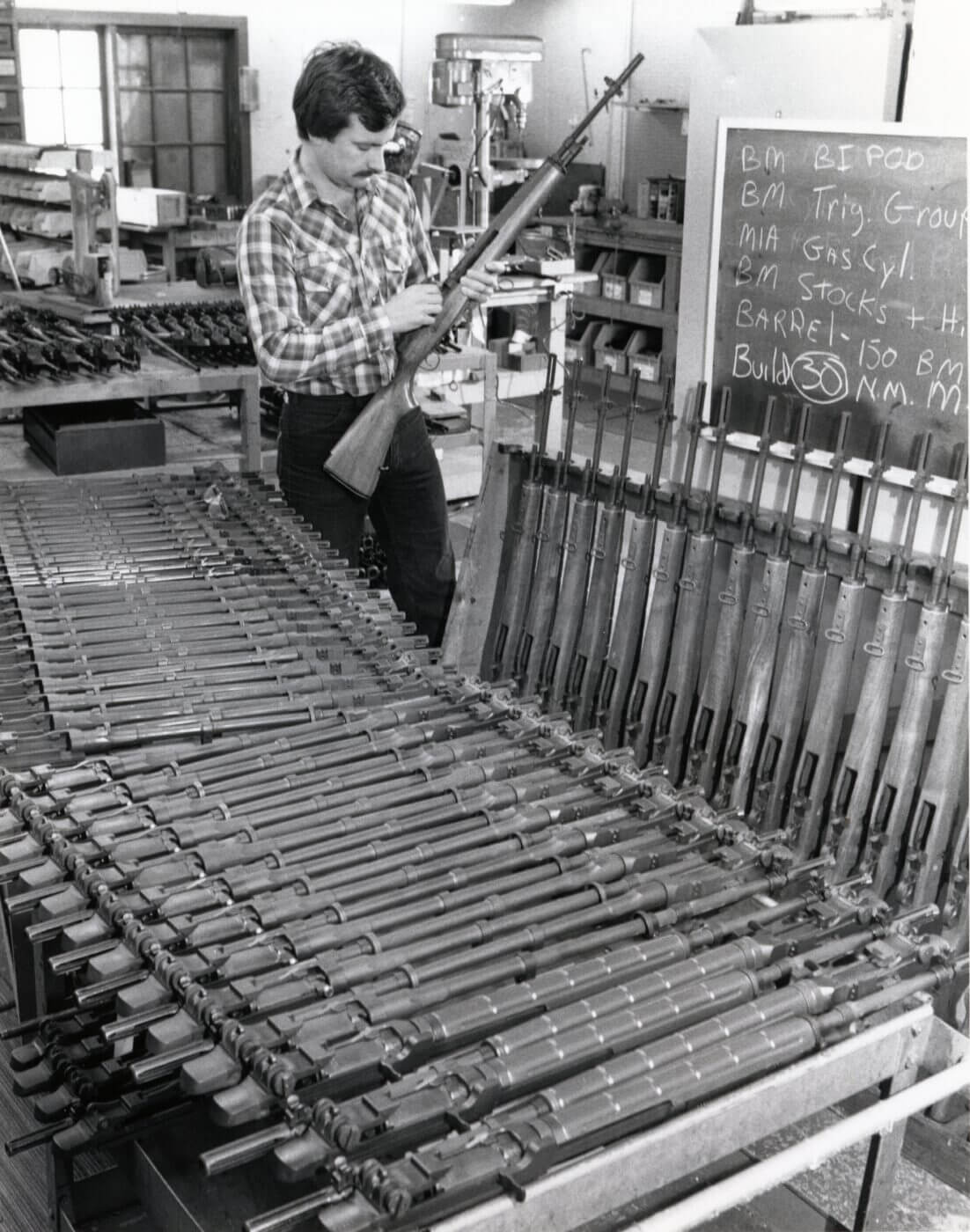 We would like to thank Mr. Reese for taking the time to do this Q&A session with The Armory Life.
The Armory Life (TAL): I'm guessing that firearms have been a lifelong passion for you. If that's the case, what got you started with them? Was it a family tradition?
Dennis Reese (DR): This goes back to my memories as a little boy with my two brothers and the gun room my father had in the farmhouse where we grew up. It was chock full of guns that my father, Bob Reese, had collected. It was fun as heck for my brothers and me to look around in there. It was packed with every imaginable type of gun you could want: semi-auto, single-shot, full-auto, rifles, pistols and shotguns, with lots of government surplus sniper rifles as well. It was like a treasure box to my brothers and me.
TAL: It sounds like an amazing collection. Were guns a hobby for your father, or something more?
DR: In addition to farming, my father would also buy up demilitarized surplus firearms as scrap iron from the Rock Island Arsenal that had been torch cut. Those demilitarized guns still had valuable parts that could be removed and sold to surplus dealers. There were BARs, M1 and M2 Carbines, M1 Garands, Thompson submachine guns, 1911 pistols, 1903 Springfields, and more. All of these were in a huge pile in the corn crib and other farm buildings on our farm. Tens of thousands of new and used U.S. government surplus firearms that had been torch cut and sold as scrap iron.
TAL: So, surplus guns and parts were a business for your father, in addition to being a passion of his?
DR: Yes. In fact, my father was a serious competitive trap shooter. In 1949, when he was 16 years old, he was the North American Junior Trapshooting Champion. He absolutely loved to shoot all types of firearms, so from my earliest memories, guns have been a huge part of my life.
Beginning when I was about nine years old, Dave the middle brother was six years old and Tom our youngest brother was five years old, we would help Dad get the usable parts out of the demilitarized guns. There was no shortage of work to do on our farm after school!
We would get home from school and head out to the corn crib. Dad had set up little makeshift workbenches for us, and we would work weekdays after school and weekends pulling all the usable parts out and collecting them in buckets for Dad to sell. My mother and father would pay us 25 cents an hour for the work, and we thought we were making a fortune! It was a lot of hard work, but it was a great childhood.
TAL: So, guns as both fun and a business was ingrained into you at a young age. How did this translate into the founding of Springfield Armory in 1974? What led you to that?
DR: When I was 19 years old, I had put in two years of college working toward a degree as an electronics engineer. I had decided it was just not for me. I came home and asked myself, "Where am I going to go from here?". My brothers and I were racing motorcycles back then, and I wanted to be a professional motocross racer. And at the same time, I was still fascinated with guns. I loved shooting and hunting.
I talked with my father, and he mentioned that there was a company down in Texas that he had done some business with, and they owed him some money. He was going to go down and see about settling up with them and asked if I wanted to go with him to help.
My father and I traveled to far away San Antonio, Texas, to negotiate a trade of product to settle the debt. There was a lot of M14 inventory there in addition to M1903 and M1 Garand parts and more, and the negotiating moved beyond the debt discussion to us seriously considering making an offer to buy it all.

I remember my father calling my mother and telling her that he thought this business had some potential. "Are you comfortable with us going bigger into this?", I heard him ask her. Soon, my father and I were discussing what it would take to purchase the company itself — the company that would become Springfield Armory here in Geneseo, Ill., our hometown.
While we had gone down to Texas to settle a debt, it turned into a much bigger opportunity. In fact, it was such a great opportunity, in order to fund the purchase, my parents had to mortgage the family farm. My parents risked everything on their 19-year-old son and his younger brothers in this new venture called Springfield Armory.
I found out just a few years ago that another company in our industry was heading down to Texas with the intent of purchasing the company, but we got there first — and we had not even been planning to buy the business. It has always seemed very clear to me to be divine intervention that put us in the right place at the right time.
TAL: So that was the birth of the Springfield Armory in Geneseo, Ill., we know today?
DR: Yes. Once the purchase was done, we filled up two semi-truck trailers with inventory, office and machining equipment, etc. and took it all back home to Geneseo. We set up shop in downtown Geneseo at 218 South State St. in what was formerly the "Sunshine Snack Bar," a little diner that had closed. This was now Springfield Armory. We set up shop and began building M1A rifles from the surplus M14 parts we had acquired in the purchase.
TAL: What were those early days and months like with the new company?
DR: Well, we had moved from selling surplus parts to assembling and manufacturing rifles. It was a dream come true, but it was also a bit frightening as this was all by the seat of our pants at this point. Dad would come in and work part of the day in addition to his farm duties, and I was there all day working. My brothers were in high school at the time but would come in and work after school.
We were taking orders, building guns, test firing, packing and shipping them. It took my Dad and me four hours to build the first M1A. Here we were, with a fledgling gun business set up in a tiny former diner. This was truly a family business and a family effort.
TAL: Was it what you expected it to be?
DR: In some ways it was a lot like the work we did in the corn crib as kids. We were building guns from immaculate condition M14 surplus parts in the grease. We thought we had enough parts to last forever.
The business really took off, and we found ourselves running out of parts before we knew it. So, we began the arduous task of learning to produce the parts we needed. We would meet with suppliers and vendors and work out plans to manufacture the parts we needed.
It was an education on the fly. My family had literally bet the farm on this effort. We needed to develop plans and manufacturing methods to keep building rifles and get all the parts we needed for our growing new gun business.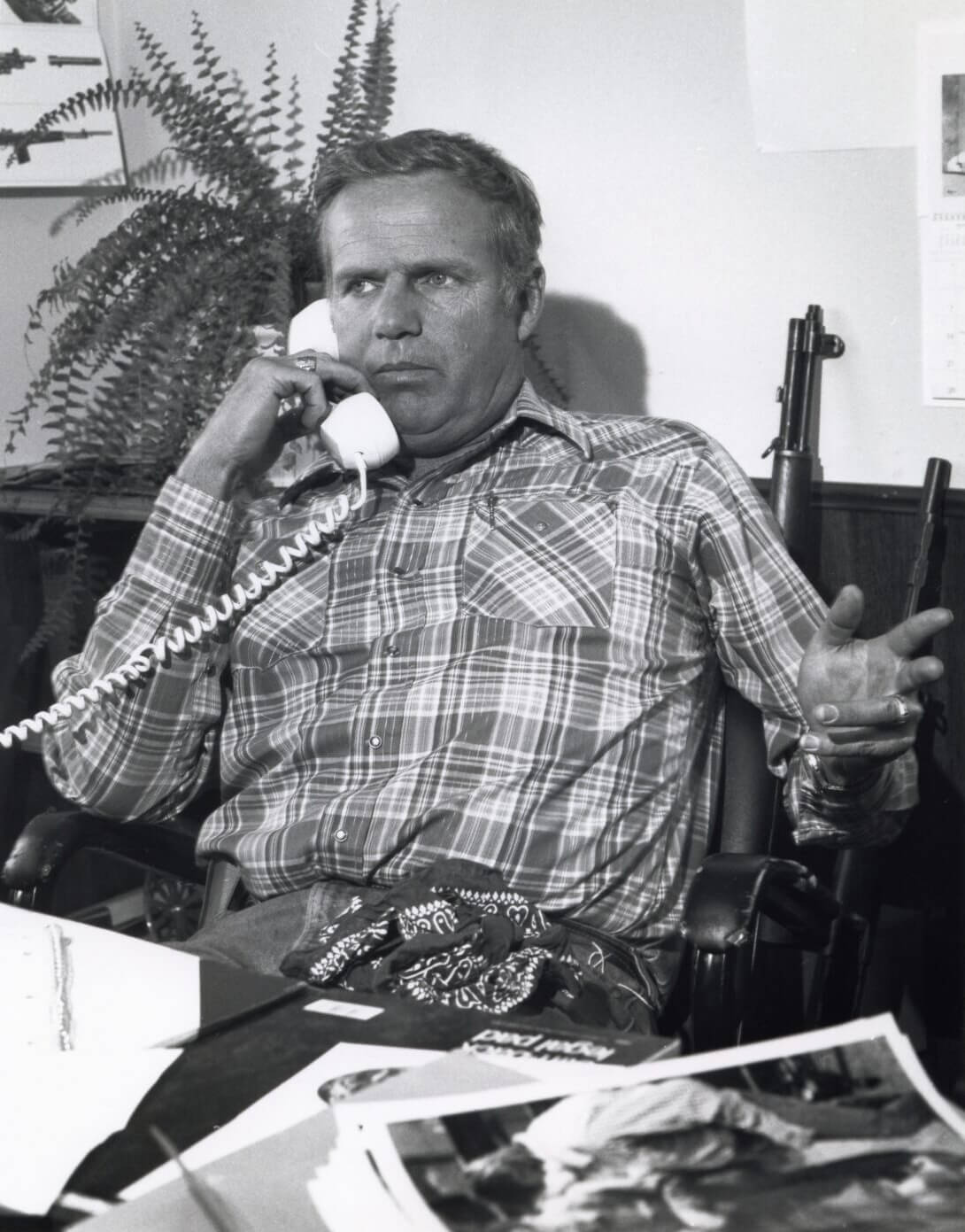 TAL: Family and integrity seem to figure heavily into the way Springfield Armory is run, and I suspect in how it was founded. Can you tell us your thoughts on this?
DR: A lot of businesses start out in a garage. Ours started in a certain way in a corn crib. It has been an amazing adventure these nearly 50 years, and I've been blessed to have the experiences I've had so far in my life. I often joke that I believe I have three or four master's degrees — none earned in formal education, but rather learned through the school of hard-knocks.
My family is extremely important to me, and the company was founded as truly a family effort. But I believe in my heart that Springfield Armory is part of my family. The people who work with us, put their faith for their future in us, it all truly resonates with me. We all believe in what we are doing and work like crazy to achieve our goals. That's the main reason why Springfield Armory is a leader in our industry.
TAL: It's amazing to see where Springfield Armory started from and where it is today. Can you tell us a little bit about what you see as the future for the company?
DR: I couldn't be more proud of how much Springfield Armory has accomplished since those early days building M1A rifles in a tiny diner. We are constantly looking to expand and grow in areas we believe there is a void in the market.
While we still offer the classic M1A, we also have many new M1A versions of the design as well as new offerings like the SAINT AR-based guns, our legendary 1911 pistols, the new 911 pocket pistols, the incredibly popular Hellcat micro 9mm, and our most recent product introduction — the Model 2020 Waypoint bolt-action rifle.
We also just broke ground on a new manufacturing and headquarters facility at Geneseo. This is going to give us even more ability to meet the demand for Springfield Armory products, and we are very excited about it. The new facility will be more than 200,000 square feet in size, which is a far cry from the Sunshine Snack Bar Diner where it all began.
TAL: It seems like you are taking a "long view" with Springfield Armory, regarding not only what has been accomplished over the past nearly half century, but also in what you see for its future. Can you tell us a bit more about your thoughts on this subject?
DR: For me, it comes down to legacy. Legacy is creating something you're proud of and you want to protect. Certainly, Springfield Armory is exactly that to me. It's not just my life's work of almost 50 years, it represents my father's and mother's work. My family's work. And most importantly, it is the incredible work put forth by the hundreds of members of the Springfield Armory family. We've all worked for this. That's the legacy — we will always have it. And this legacy is carved into our souls, into this town, into this company, into everyone who works here.
TAL: Mr. Reese, thank you so much for taking the time to talk with us and give us this fascinating insight into Springfield Armory. We can't wait to see what the next 50 years has in store!
DR: It was my pleasure.
Keep up with The Armory Life for more great interviews and be sure to check out the Springfield Armory website to learn more about the company's exciting products.
Join the Discussion
Featured in this article
Continue Reading
Did you enjoy this article?
240