Review: The Warrior Poet Society Splinter Knife
January 22nd, 2023
4 minute read
Recently, I decided to try to carry a blade in the appendix carry position alongside my Hellcat Pro. I didn't want the knife to be huge, though; I wanted something that was appropriately sized and that could fit nicely next to the pistol. The knife I chose was a smaller-sized knife from the Warrior Poet Society called the Splinter Knife.
The Splinter is a small appendix carry blade from the minds of Alec Steele, Will Stelter and the Warrior Poet Society's own John Lovell and Evan Temple. The Splinter is a small fixed blade knife that ships with an adjustable Kydex sheath. The blade is designed to be small, thin, precise, and quick to deploy from its injection molded plastic sheath.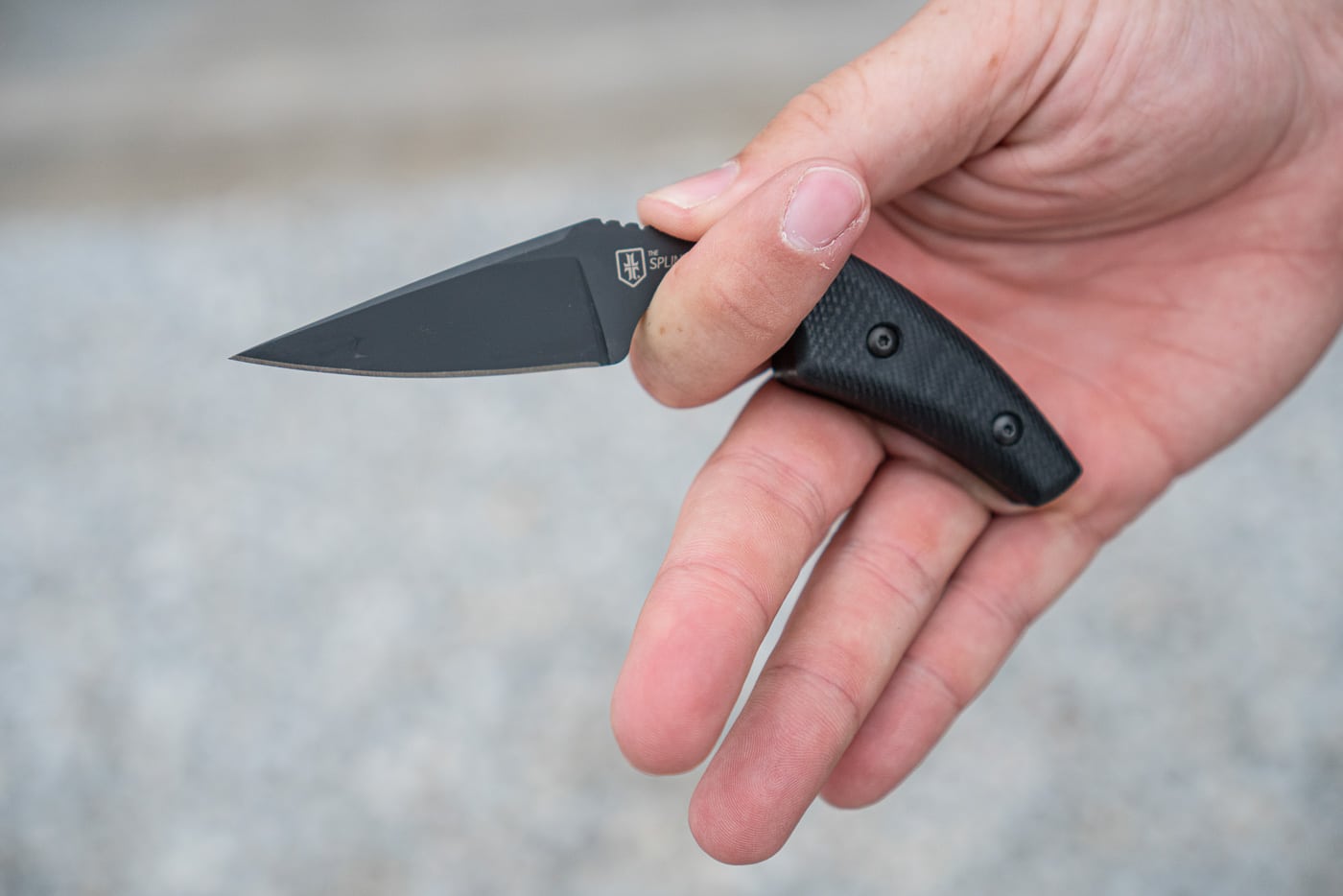 The AUS-8 steel blade of The Splinter features a PVD coating that gives it a discrete and stylish black finish. The knife is designed with a forward angle to be used in a punching manner against an attacker. The Splinter is equipped with fantastic G10 grips, my favorite grips for blades. The blade is just over 3" long, and the total overall length is 5.4". MSRP is $89.99, although it is marked down to $69.99 as of the time of this writing.
Hands-On
So, after getting the blade in, I was excited to try it out, convincing myself that this would be part of my new everyday carry. The first thing I noticed is that the Splinter is much smaller than I thought it would be. This is one extremely compact knife.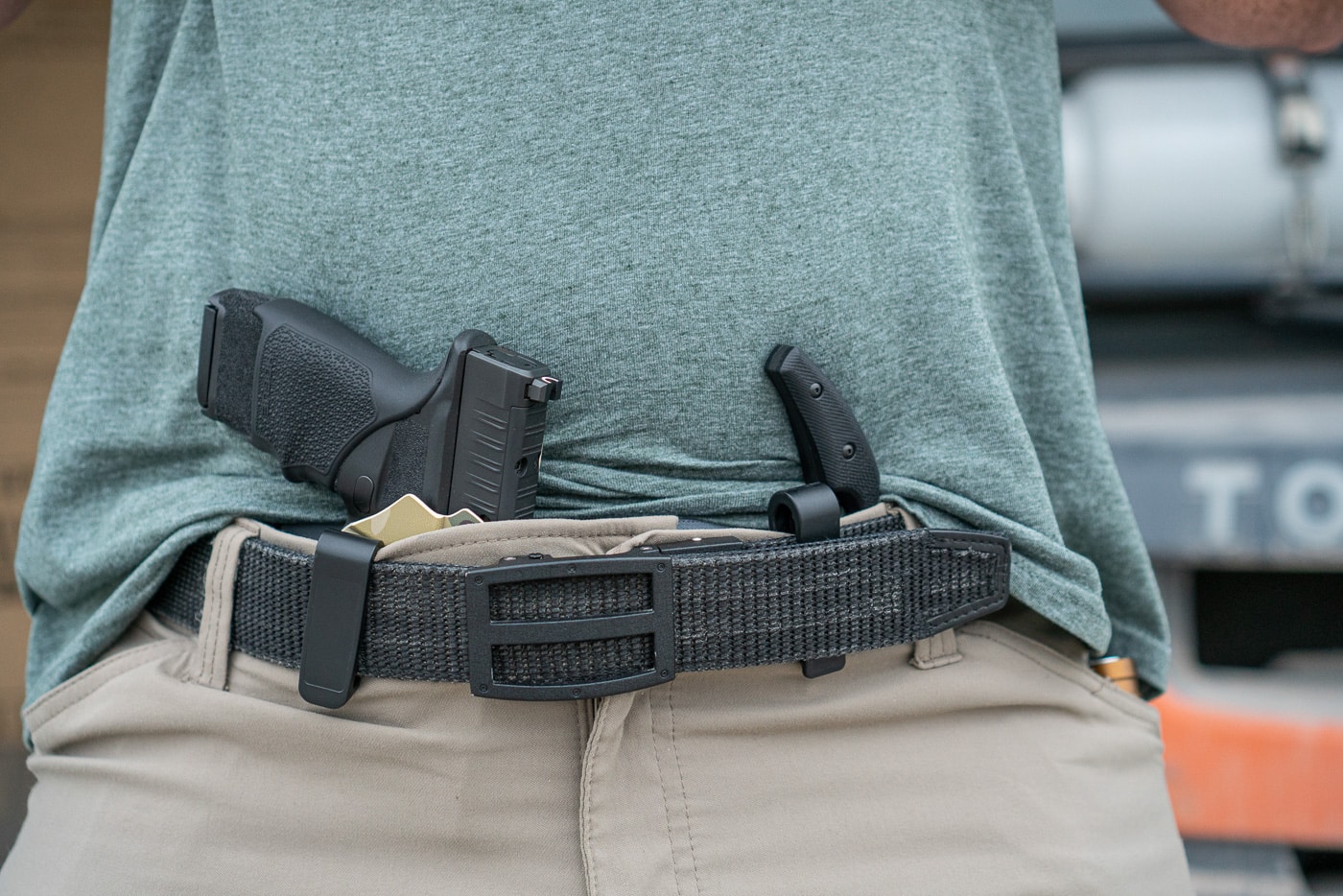 The Splinter, like all of the Warrior Poet Society gear I have tried out, shipped in a sleek branded box. The box has an excellent magnetic closing flap that snaps shut, and inside was high-quality foam cut to the specific shape of the knife and sheath as it lay in the box. I do have to say Warrior Poet Society has excellent presentation and branding of its products.
The sheath itself for the knife is fantastic. The adjustable retention and belt clip it comes with are superb. I personally just wish it sat higher overall to expose more of the grip above the belt line for a better purchase on the grip and an easier time resheathing. The trade-off, of course, would be that it wouldn't conceal as easily.
The Splinter, in my mind, is closely related to a razor. It is small in size, like a razor, and it is unbelievably thin. On top of that, it is razor-sharp. The blade's edge and the point it comes to are incredibly sharp. The Splinter comes to an ultra-sharp point, which is undoubtedly good for stabbing at the end of a punch.
Conclusion
If you need a concealed carry weapon for self-defense that is ultra-small and will never be seen under any clothing, then this knife is perfect for you. To my mind, a knife like this is perfect as a supplemental tool paired with a pistol like my Hellcat Pro.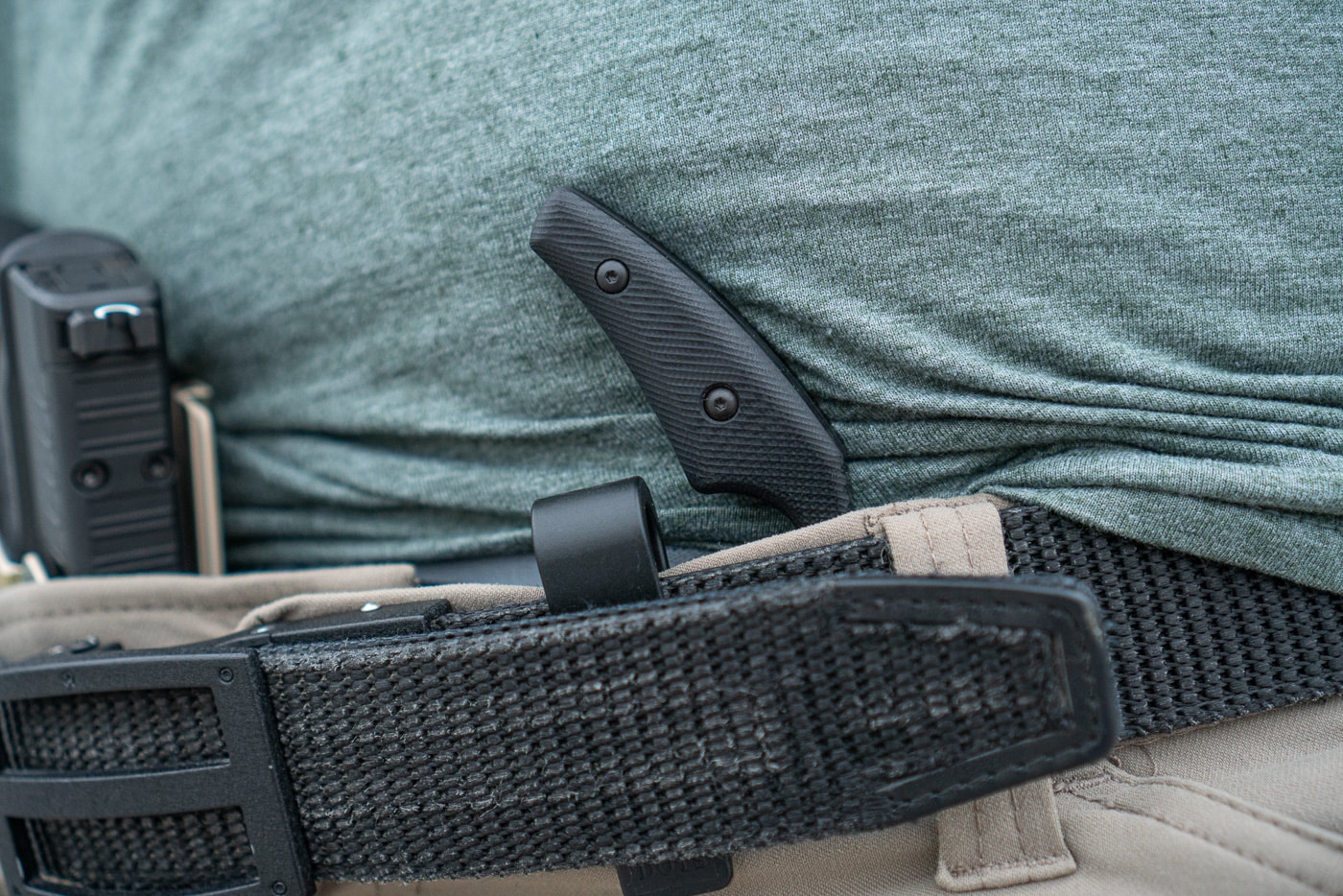 Thankfully, most of us will never need to draw our concealed carry firearm to defend ourselves. But it could happen, and being prepared is never a bad thing.
Editor's Note: Please be sure to check out The Armory Life Forum, where you can comment about our daily articles, as well as just talk guns and gear. Click the "Go To Forum Thread" link below to jump in and discuss this article and much more!
Join the Discussion
Featured in this article
Continue Reading
Did you enjoy this article?
70