Blades for Self-Defense: Fearsome or Foolhardy?
November 12th, 2021
5 minute read
Should it hit the proverbial fan, a trained shooter would reach for their firearm versus a knife. But what if your firearm wasn't an option and your everyday carry (EDC) knife ends up being your primary defensive tool?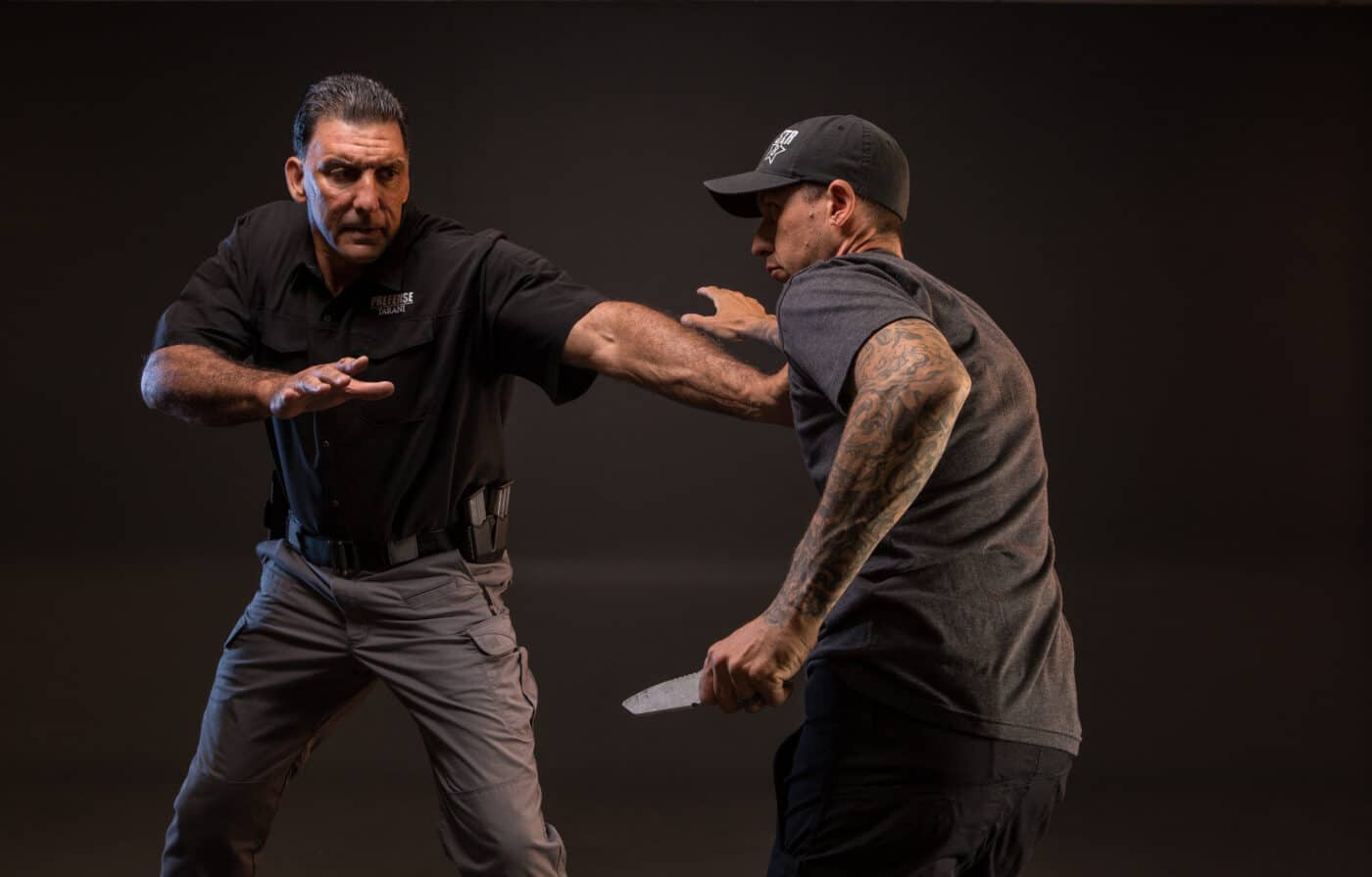 Many shooters also carry a knife, predominantly for utility purposes, but few think about really using it in self-defense. If you plan to use your EDC blade for protection, then there are recommended fundamentals for your tool kit. First is blade selection – fixed or folding, next is carry access and lastly, rapid deployment.
Fixed or Folding
If carrying a knife as a secondary weapon system, you have two choices, either a fixed blade or a folding blade. Each has pros and cons. The pros of a folding knife are that it doesn't take up that much real estate on your body and is therefore comfortable to carry because it is compact and lightweight. The cons are that the blade requires manipulation from closed or folded position to open position prior to deployment.
The pros of a fixed blade are that, unlike a folder, you simply draw it from its sheath and it requires no further manipulation prior to deployment. The cons are you have two separate pieces of carry gear – the knife itself and the sheath. It usually takes up more real estate, and because of size and configuration it may be a bit heavier and less comfortable.
However, at the end of the day when it comes to selection, the best perspective you can take is that of a reverse-engineering viewpoint by asking yourself how you want the blade to perform and what you expect it to do. Your answers will help you determine what type (fixed/ folding), operation (auto, semi-auto, gravity, etc.,) and locking mechanism (liner lock, side lock, back lock, etc.,) and your optimal carry position.
Carry and Access
Carry and access of your EDC blade are two separate considerations and should be determined as such.
Carry refers to the physical location on your body such as inside your waistband (IWB), in one of your pants pockets, hanging from your neck (neck sheath), attached to your ankle or on an external vest or harness.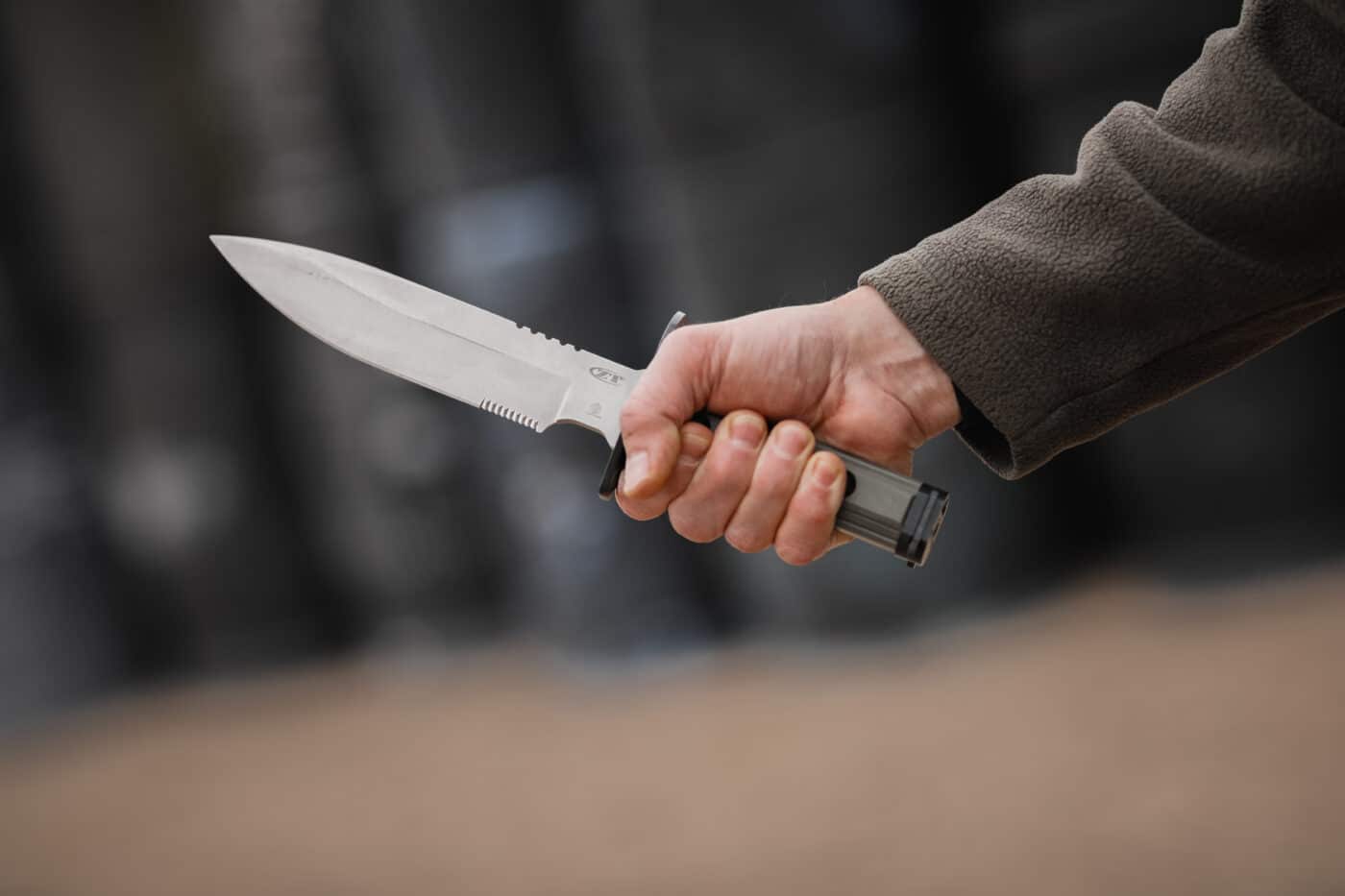 Access refers to a preplanned rapid deployment position, which is often determined by what other life-saving tools you may be carrying. An example would be if you carry your firearm IWB, then it doesn't make sense to try and access your blade from the exact same position. Another example would be if you carry your firearm OWB and the holster covers your pocket — then trying to deploy a knife positioned under your holster doesn't work. Most who carry their pistol on their strong side carry their knife on the opposite (or support) side.
A large percentage of my armed military and law enforcement training course graduates who decide on a secondary or back-up option also carry edged tools on the job. It is also implicitly understood that if you're going to carry a back-up option, then training with that option is just as critical as it is being proficient with your firearm. One of the key fundamentals of such training is rapid deployment.
Rapid Deployment
Knowing how to deploy your EDC blade in the event of exigent circumstances is equally as important as your choice of blade, its carry position and how to access it. Deployment consists of first knowing how to access it, removing it from its carry position and getting your blade into action as quickly as possible. Whether it's drawn from a sheath (fixed) or from a handle (folding), the fundamentals of rapid deployment parallel those of your firearm. You can't do it fast if you can't do it all.
Try and recall your early days of first learning the draw stroke with your holstered pistol. You had to get to your gun (possibly clear a garment and or any holster retention) and acquire a positive grip while it was in the holster. In a self-defense situation, the same methodology applies to your EDC blade. Become reflexively familiar with its position on your body and how you can rapidly access and deploy from that position.
Just like the muzzle of a gun pointed in the direction of harm's way in a matter of self-defense, so must you be able to bring the blade edge and tip of your EDC knife (remove the blade from its sheath or unfold it from the handle) to bear between yourself and an active threat.
Even without formalized edged weapons training, placing a sharp piece of steel between yourself and the threat will give that threat pause and is a protective measure afforded you only if you carry an EDC knife. What you do next with the blade following rapid deployment is determined by adversarial reactions.
Perspective
Pointing the razor's edge of a sharp piece of steel at the throat of an active threat sure beats you standing there with nothing in your hands staring at your attacker(s) like a chicken looking at a new card trick.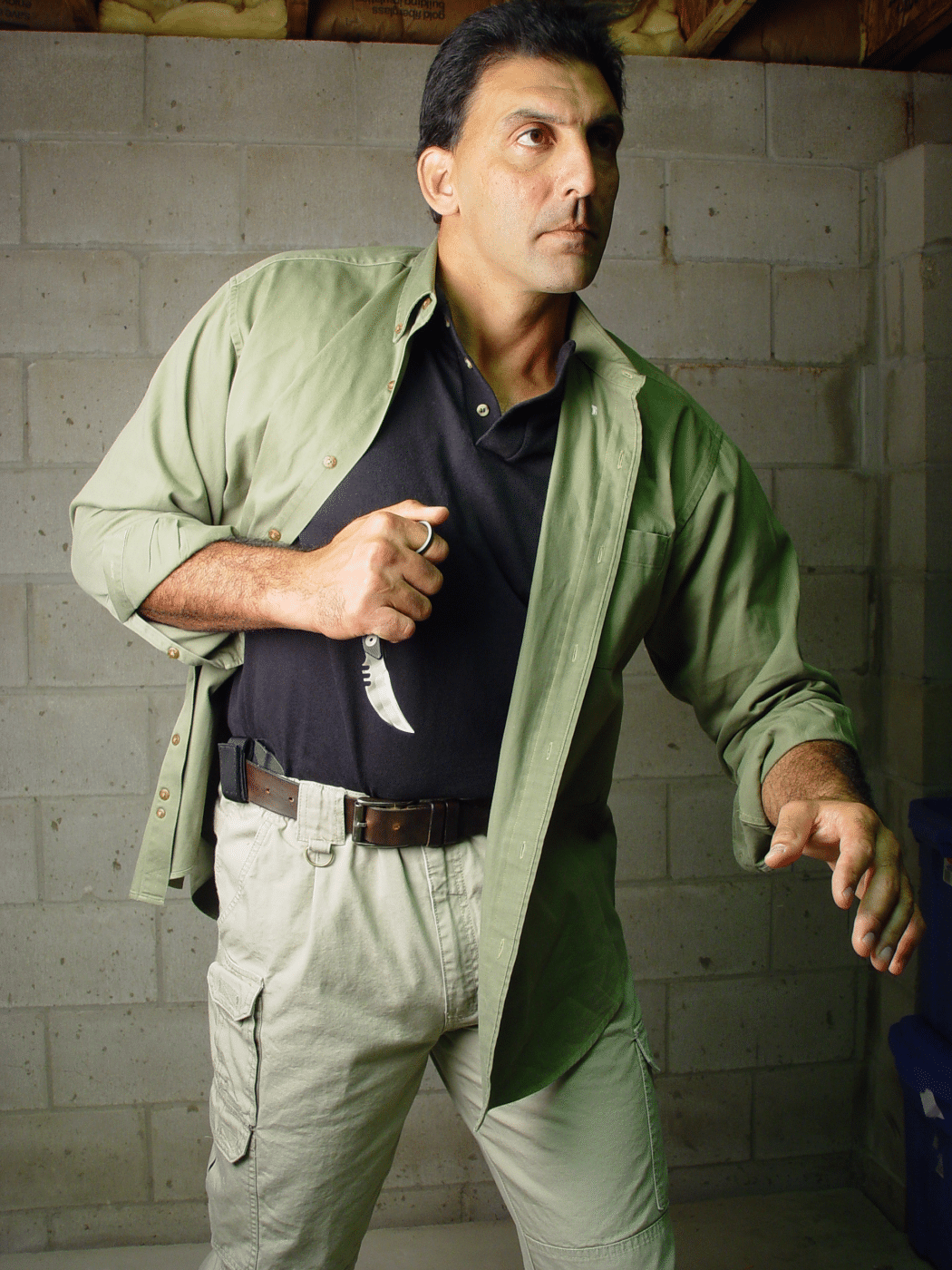 Imagine it from the attacker's viewpoint. In one scenario you're standing there with nothing in your hand which may or may not cause him (or them) much concern for injury. In another scenario, you've assumed an athletic stance, have rapidly deployed an edged weapon, and have significantly upped the bad guys' ante to potential severe bodily damage or even death should the attack continue. Given this predator's optic, which one makes you the harder target?
Carrying an EDC knife affords you the tactical option to force a bad guy decision: He, or they, must either accept the threat of extreme physical violence (you with a blade in your hand who may possibly be trained up like Jason Bourne or John Wick) or look for an easier target.
Editor's Note: Please be sure to check out The Armory Life Forum, where you can comment about our daily articles, as well as just talk guns and gear. Click the "Go To Forum Thread" link below to jump in and discuss this article and much more!
Join the Discussion
Continue Reading
Did you enjoy this article?
189