The Story Behind Silencer Central
March 23rd, 2023
8 minute read
Have you ever wanted an NFA item such as a suppressor, but then you looked into the complexities of ownership and decided it wasn't worth the hassle? Furthermore, have you become overwhelmed by the details of just trying to find information on what suppressor or thread pitch you need for your specific firearm and more?
These questions are what prompted Brandon Maddox to create what is today one of the largest suppressor dealers in the nation, Silencer Central. Silencer Central exists to help its customers easily navigate suppressor ownership and all the processes that go with it. They specialize in suppressors, from manufacturing them to sales and ATF compliance, ensuring they deliver the most value and knowledge to the customer.
I recently had the opportunity to chat with Silencer Central CEO and owner Brandon Maddox on the phone to get to know a little more about Silencer Central and what drives the company.
Driving Force
It all began two decades ago for Brandon when he moved to South Dakota and began varmint hunting. He would drive hours out to his favorite hunting spot, set up his rifle, dial in and get ready for some pest control. After his first couple of shots, the loud report of the rifle made all the little buggers scurry underground with no signs of reappearance. Frustrated, Brandon figured there had to be a better way to approach this issue. At this time nearly 20 years ago, suppressor ownership was not as common, therefore information was hard to come by and processes were difficult to navigate.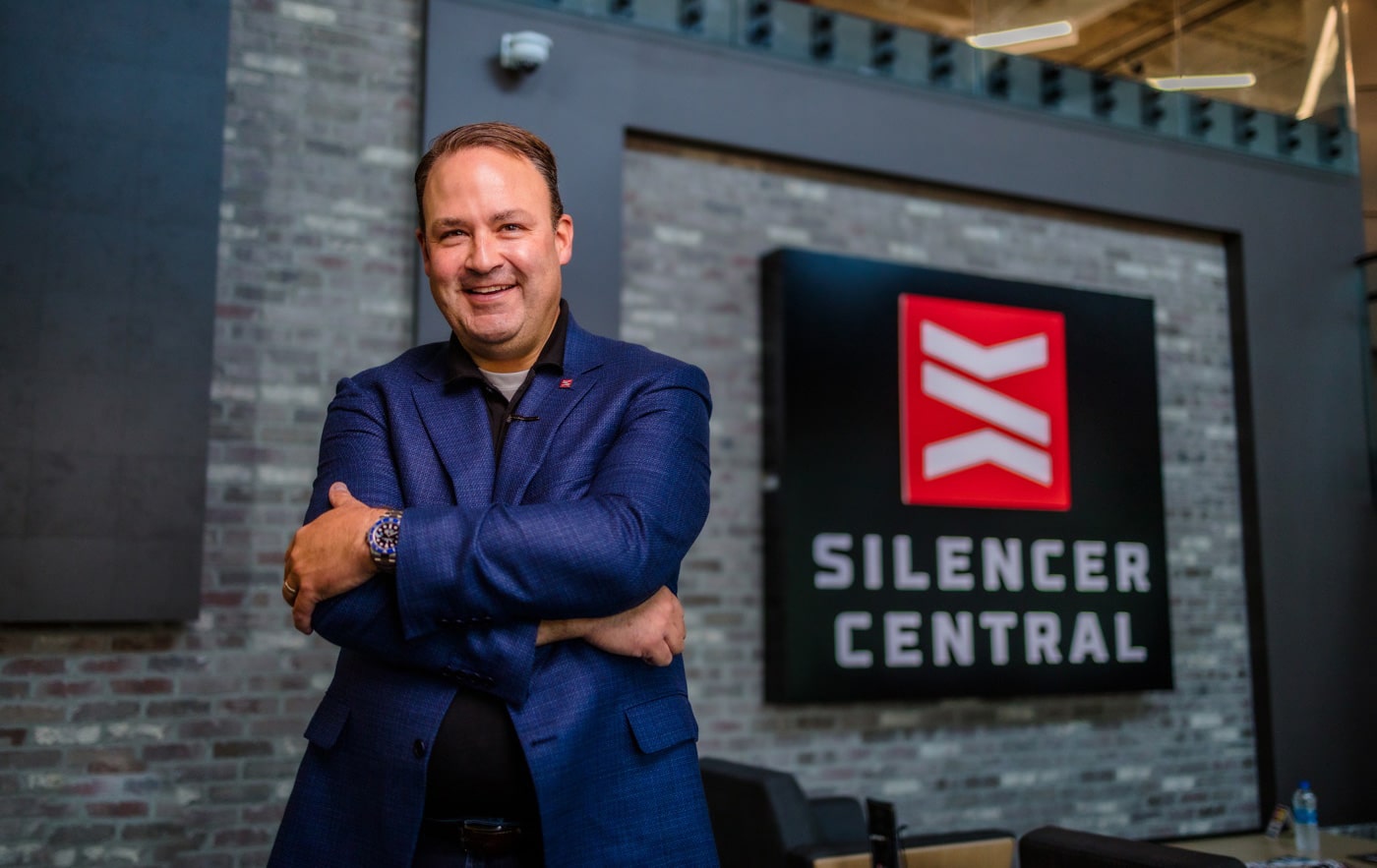 Brandon decided to purchase his first suppressor, despite the many hours of research and headaches with the process of the paperwork. The day finally came when his tax stamp returned, and he set out to that favorite hunting spot. Drawing down on the furry little pests, he knew it had been worth all the effort. The suppressor was a great companion for his hunting excursions, as his suppressed shots were not heard by the varmints and he was able to hunt for hours.
Now that Brandon had a good feel for what suppressors had to offer, he began to realize the suppressor he had gotten was heavy and bulky. He decided to purchase a second suppressor, one that was shorter and lighter. After more paperwork and a long waiting period, he set out with his new suppressor, only to realize that getting one that was shorter and lighter was louder than his first one.
At this point, Brandon decided to make his own suppressor based on what he wanted and needed.
A Better Way?
At the same time, Brandon started to help friends navigate the complicated purchase and transfer process of acquiring suppressors. He formed his own FFL/SOT and began going to trade shows with completed forms to make it easier for people to make their purchases. This proved to be so successful that people in other states wanted to purchase suppressors through him. It was at this point that Silencer Central was born.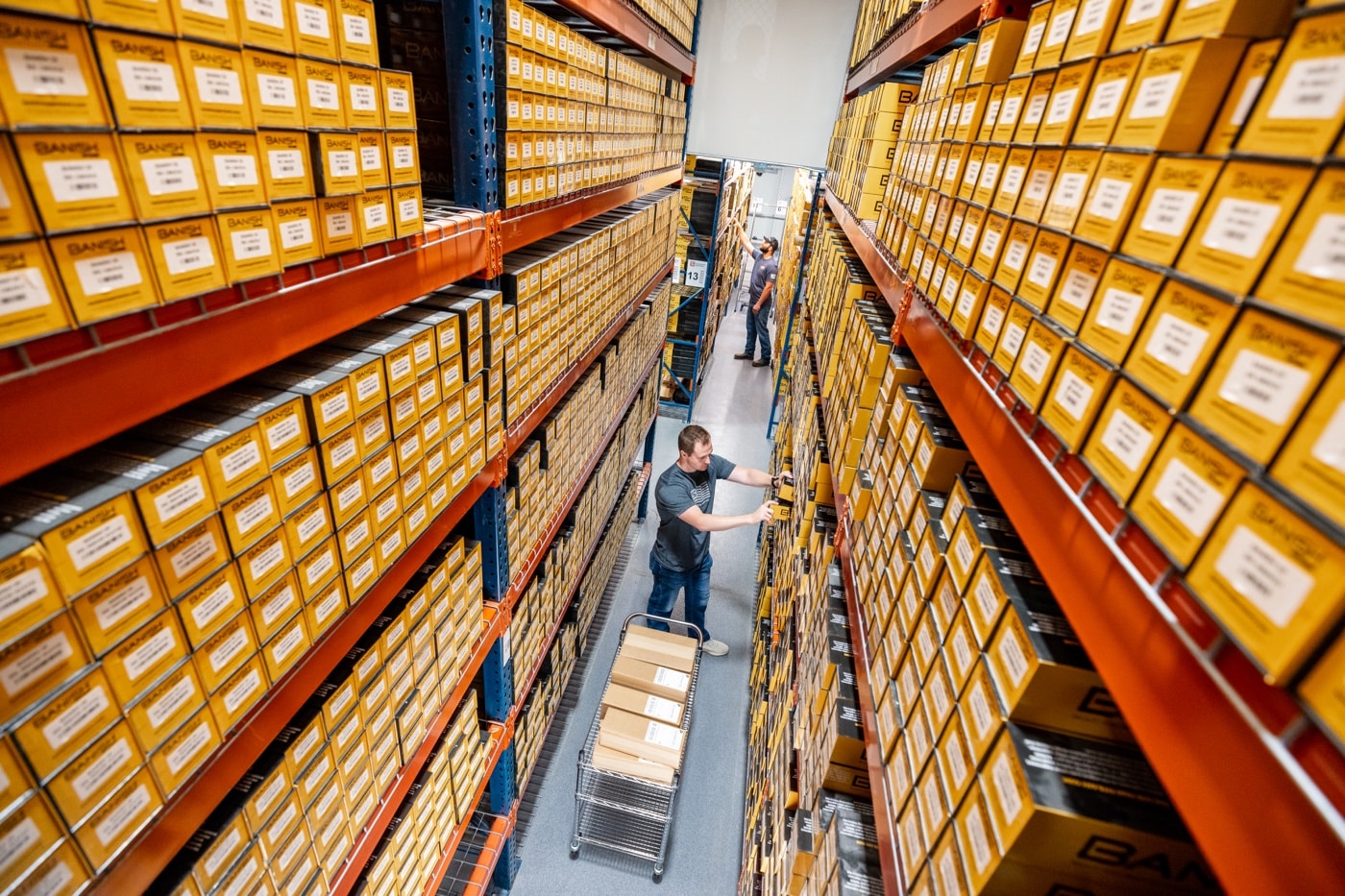 He began the process of getting licensed in the bordering states around him as well as traveling to more and more trade shows. This result was that Silencer Central was eventually licensed for transfers in all 42 states that allow ownership of suppressors. This allowed Brandon and his growing Silencer Central team to travel all over the nation to the biggest events to offer his services to more and more customers.
When I asked Brandon what made him want to start Silencer Central, he replied: "I thoroughly enjoy organizing chaos. When I purchased my first silencer it felt like utter chaos … . I knew there had to be an easier way."
Onward and Upward
Silencer Central today sells more than 100,000 suppressors a year from its 52,000 square-foot facility. Out of that 52,000 square feet, 10,000 of it houses inventory awaiting approval. With now 15 years of in-depth experience navigating NFA (National Firearms Act) and GCA (1968 Gun Control Act) compliance, Silencer Central keeps the process as simple and safe for the customer as possible. In fact, Silencer Central is the only silencer reseller to sit on the ATF Advisory Board, so you can trust that your process and information is in knowledgeable, secure hands.
Silencer Central prides itself on good customer experiences as well as making the process as easy as possible. During the Covid pandemic, Silencer Central developed a touchless process to purchase suppressors, and sales boomed. Customers would do all their paperwork digitally and then send their fingerprints on their own. After 15 years in business, Silencer Central has streamlined the process and the payment method.
When purchasing from Silencer Central, the first step is to figure out if suppressors are legal in your state. Assuming you are good to go, Silencer Central helps you find the right suppressor for you based on your firearm and intended use. With their large staff of knowledgeable sales folks who are also shooters and suppressor owners, they make the process easy and stress-free.
As you are figuring out the right suppressor for you, you may find that the rifle you intend to suppress does not have any threading on the barrel. Silencer Central has thought of that as well, offering a barrel threading service in which you mail your barrel in and get it back threaded perfectly for your chosen suppressor. The cost for barrel threading starts at a very reasonable $99.99.
The Process
Once you have found the suppressor that fits your needs, you then purchase your chosen suppressor, and the tax stamp to go with it. A tax stamp is a certification that indicates that the NFA item being purchased or transferred has been registered and the required $200 federal tax has been applied. Silencer Central then walks you through all the paperwork to submit your eForm for your suppressor.
These eForms are a more modern way to transfer suppressors. They are generally faster than paper forms and they make the process a lot more streamlined from the end user to the ATF. Silencer Central even helps you set up a free gun trust, of which they have done more than 15,000. A gun trust can provide many benefits to the NFA owner, so do a little research and see if a gun trust is right for you if you are interested in buying suppressors.
Silencer Central also allows you to use their eZ-pay system when purchasing your suppressor. The eZ-pay system is made up of four interest-free monthly payments made while your items are pending ATF approval. Considering a suppressor and a tax stamp can run you anywhere from $1,000.00 to $1,800.00 or more, this is an extremely beneficial offering from Silencer Central.
Being Direct
The last step in the process is … patience. Even with eForms, the wait time can be unpredictable and longer than desired. But one other benefit offered by Silencer Central is that once they have received your cleared and accepted eForm with your tax stamp, they ship your suppressor directly to your front door.
Silencer Central is able to ship direct because they are licensed in all 42 states where suppressors are legal. Once you purchase your suppressor, it stays at its location while you wait for the ATF approval process to finish. With most other companies, you will purchase a suppressor that will then ship to a Class 3 dealer who will levy an additional charge to transfer through them. They hold your suppressors through the process and, once complete, you then go pick it up from them.
The staff at Silencer Central is extremely knowledgeable and well-versed in the firearms industry, culture and the latest greatest technologies. In this day and age where there are hundreds of different suppressors available, it helps to have someone help you navigate the best products for you based on your needs. Good customer service is at the core of the Silencer Central business model.
Insourcing
Another difficulty in reselling suppressors is the transfer time for dealers. When a dealer purchases from the manufacturer, there can be a long wait time. This can create issues with keeping products in stock. I'm sure at some point in the last couple of years you've run into trying to purchase an item that is either never in stock or back ordered. Brandon decided years ago to take the reins of destiny into his own hands and develop his own suppressor line. The Banish line.
Remember that suppressor Brandon made for himself? What resulted from that effort would turn into the current Banish line of multi-caliber suppressors offered by Silencer Central. The Banish suppressors are manufactured from titanium suppressors that are tough, light and quiet — all the things that Brandon wanted from his earliest purchases around two decades ago.
Since Silencer Central makes the Banish line itself, it can pass all the savings onto the customer. The Banish line has offerings that can work with guns from as small as a .17 caliber all the way up to .338 Lapua and .45 ACP, including direct thread and quick detach options. The Banish 30 is the best-selling suppressor in the line-up, covering from .17 up to .30-cal. magnums.
Looking Forward
The future for Silencer Central is bright indeed, they have plans to further automate the eForms process, which will continue to make the customer experience as easy and pleasant as possible. The more we normalize and expand suppressor ownership, the better it will be for all of us.
Wrapping up my conversation with Brandon, I asked him what he wanted to accomplish with Silencer Central. He replied, "I want every shooter in America to experience shooting suppressed. Once you try it, you cannot go back to being unsuppressed. It's impossible!". Brandon, I must say that I totally agree with that statement!
Editor's Note: Please be sure to check out The Armory Life Forum, where you can comment about our daily articles, as well as just talk guns and gear. Click the "Go To Forum Thread" link below to jump in and discuss this article and much more!
Join the Discussion
Featured in this article
Continue Reading
Did you enjoy this article?
430