Over the past decade, we have seen advancements in self-protection equipment like no other time in history. This has been evident in everything from trauma kits, to hearing and eye protection, and most especially in body armor.
When I got my first ballistic vest, which was nearly 22 pounds, if you had told me one day I would have armor that was so thin it would barely be noticeable under a button-down shirt I would have called you crazy. But with modern technology in body armor, level IIIA vests can now be less than ¼" thick.
Today's item from Spartan Armor is a shirt with ballistic panel inserts that you can pretty much wear in any environment with very minimal signaling. Appropriately named the Ghost Concealment Shirt, this will be some of the most discrete armor you will find.
What type of armor is this? Well, I'm glad you asked. Level IIIA armor is pistol-rated self-protection equipment that will stop up to 44 Magnum rounds. This armor is flexible and over time molds to your body contours for an even more low-visible look.
These panels are rated for multiple rounds, even if they impact very close or right on top of each other. Body armor of this style is made of proprietary tightly woven Kevlar, which will trap and stop even the best self-defense handgun rounds.
What Do I Need?
Depending on what your job is or safety concerns are, you have a couple of options when it comes to the Ghost Concealment Shirt. Besides different colors, you will get to choose what panels you want to wear for your needs.
If you want to purchase the shirt alone and fit your own plates, it costs $75. If you would like to purchase it with the IIIA included, the Ghost Concealment Shirt with Flex Fused Core Level IIIA Soft Armor Panels costs $349.33. It comes with one Ghost shirt, two large panels for the front and back, and two smaller panels for the sides.
You can add or take away panels as you see fit. These panels fit into tight and secure pockets with Velcro-equipped closures. Depending on the size you choose, they will fit tightly or slightly loose against your body.
The Ghost shirt is made of a quick-wicking, sports-style material to dry quickly and keep you moving with freedom throughout your day. You will need to decide the fit you want based on your intended purpose. If you want a more compression-style fit, Spartan Armor recommends you order one size down from your normal shirt size. If you plan to wear this under a blazer for something like security or executive protection, going with a standard size will work just fine.
Target Market
When it comes to body armor, the choices seem to be endless and growing. The Spartan Ghost shirt is geared towards ultra-low visibility scenarios. We cannot always run around in military plate carriers all day. With protection and a professional look in mind, Spartan designed this for private security contractors, executive protection personnel and any citizen who may be in a non-permissive environment.
Other users come to mind as well. Think about being a news anchor or camera operator covering unrest, whether overseas or here in the states. Maybe you are a volunteer security member at your local church, school or neighborhood shop. Basically, this is for anyone who needs to look professional while being protected from pistol threats.
Makes the Difference
One of the best attributes of modern armor, especially armor that wears like a shirt, is the ability to move and be comfortable. While wearing this body armor, you can still maintain your flexibility, agility and comfort while being protected.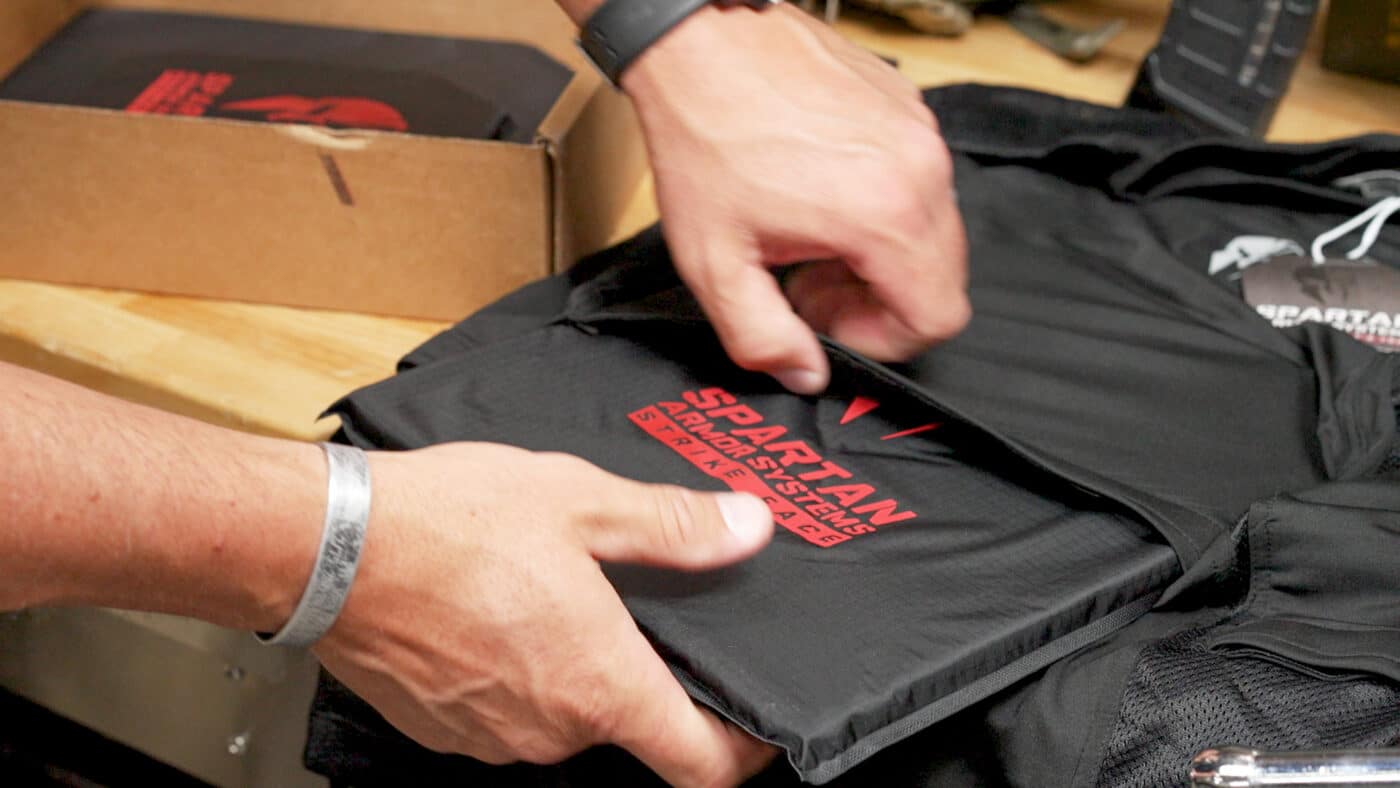 The days of bulky hard armor so thick and uncomfortable you cannot even bend down to tie your own shoe are over. Wearing this armor on the range, you can comfortably carry inside the waistband and still draw your pistol with ease. It doesn't bunch up or fold over. The Ghost Shirt gives just enough flexibility so you can move freely, and the armor will adjust with your movement.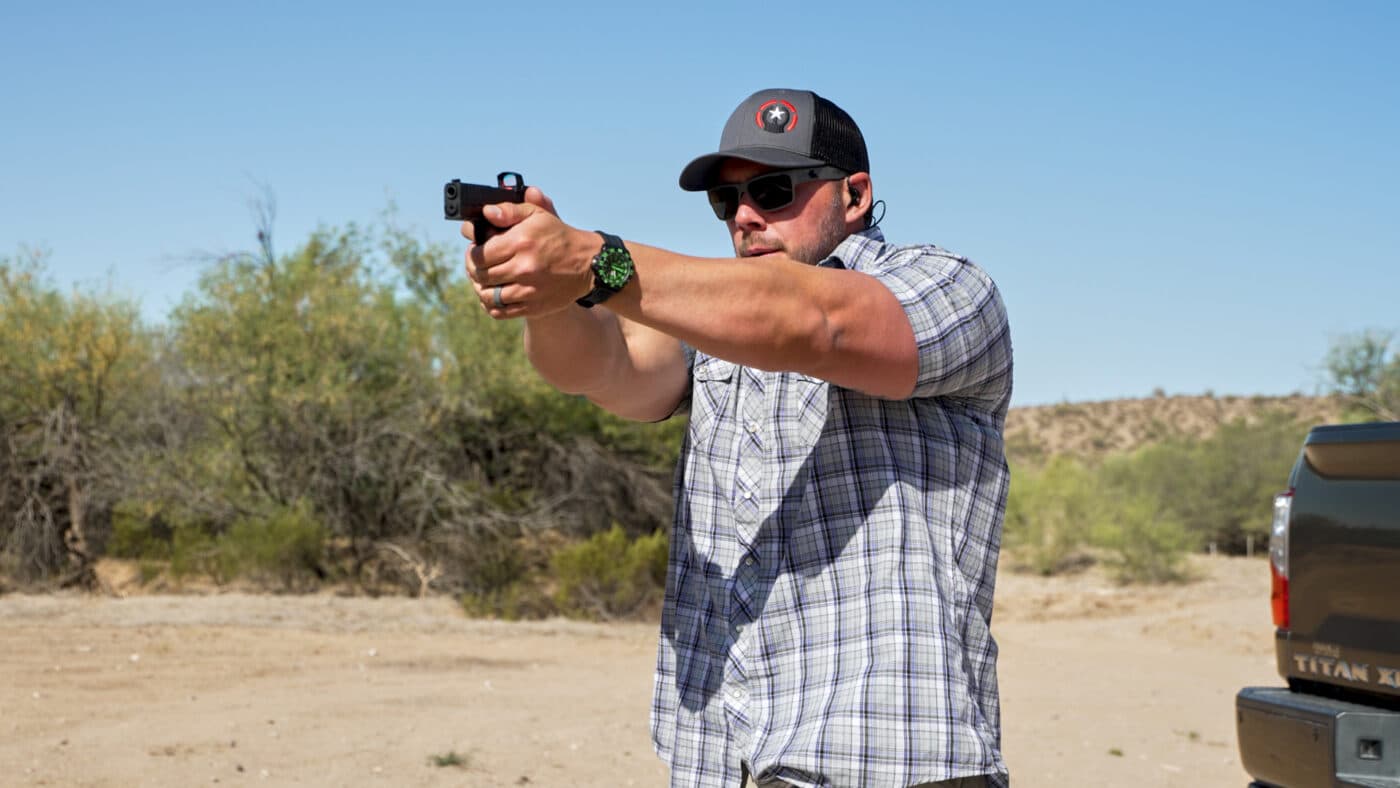 If you have never worn soft armor before, it does break-in over time. What I mean by this is that after a few days wearing it, you will notice it gets a bit more comfortable and will begin to naturally follow the contours of your body.
Caring for the armor is very easy as well. Just like all of your clothing, you will need to eventually wash your Ghost shirt and your armor panels. For the shirt itself, you can wash it with your normal shirts on a low cycle. However, the panels should never be soaked completely or placed into any washing machine of any type, or dryer.
The best thing to do for your panels is a very light soap and water mix. It doesn't get any easier than a rag with some soap and water, just lightly wiping the side of the panel that touches your body. Also, stay away from soaps with scents, anti-bacterial attributes or softeners of any kind as these can affect your armor or deteriorate the carrier material.
Conclusion
Now you know what the Ghost Concealment Shirt is all about and how it wears. All you need to do now is decide if it is for you, how you want it to fit and what color options you are going with. And now you have another tool for your toolbox!
Editor's Note: Please be sure to check out The Armory Life Forum, where you can comment about our daily articles, as well as just talk guns and gear. Click the "Go To Forum Thread" link below to jump in and discuss this article and much more!
Join the Discussion
Featured in this video
Continue Reading
Did you enjoy this video?
57