These days almost everyone has a tactical pistol with all the bells and whistles in their gun safe, and if you don't have one the chances are you want one. Out of the entire 9mm XD-M Elite line, I was most excited to get my hand on the XD-M Elite Tactical OSP.
The XD-M Elite is packed full of features straight from the manufacturer that most people want in a handgun. The 9mm XD-M Elite OSP sports a threaded barrel, a flared magwell, an optics-ready slide, fully ambi controls, a removable flared magwell and magazines with extended baseplates that will hold 22 rounds.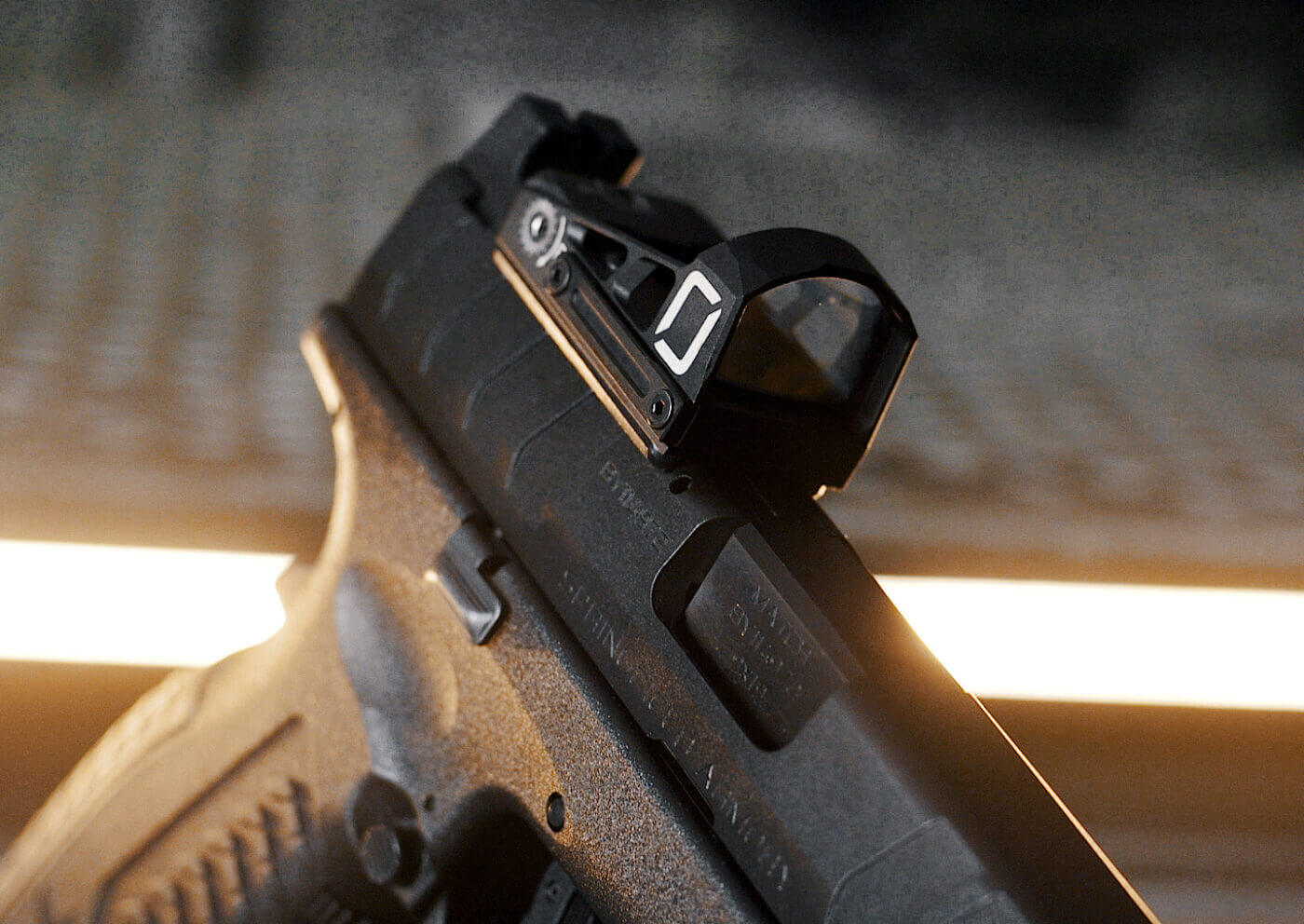 In addition to the above enhancements, the entire XD-M Elite family features the META (Match Enhanced Trigger Assembly) system. This tuned and refined trigger system features a flat face, crisp break and integral overtravel stop. The result is a trigger that is claimed to deliver the best trigger in a factory polymer-framed pistol available.
Well, we were curious to see if the XD-M Elite lived up to all the hype, so we decided to wring it out on the range and really push its capabilities beyond even what should be expected from a pistol.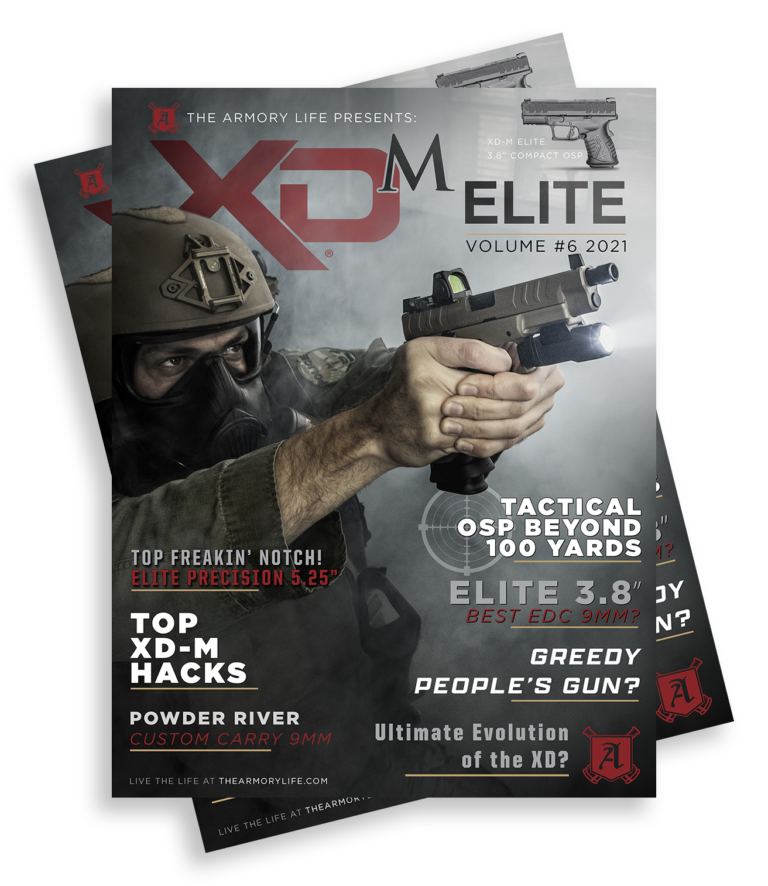 Hands-On
When we set out to make our video review here at GunSpot, the first thing we did was mount up our US Optics DRS 2.0 Enhanced reflex optic and started blasting rounds downrange to test for function and operation. The gun ran without a hitch.
In addition, GunSpot's chief instructor, Grant LaVelle, spent time running the gun through various tests on the range. One in particular was testing out the accuracy of the gun at distance. While most handgun tests max out at 25 yards, Grant took the pistol farther and farther back to find out how far he could push out its range.
The result? He was able to shoot successfully out to 130 yards (check out the video at top to see for yourself). Admittedly, this isn't a common distance for pistol combat training, but it's good to find out what your gun is capable of achieving. Clearly, the XD-M Tactical OSP is capable of accuracy at very long range.
Conclusion
The XD-M Elite Tactical OSP 9mm pistol is the perfect pistol for someone who wants a tactical pistol that allows them to explore all shooting options. As I've said, the XD-M OSP lets you mount up an optic if you would like to shoot with a red dot optic, and it also is ready to accept a suppressor with its threaded barrel.
Basically, if you want a pistol that is a jack of all trades with great factory features, you can't go wrong with the XD-M Elite Tactical OSP. It has an MSRP of just $709 and can be found at several online stores significantly cheaper. If you ask us, it's a heck of a deal!
Editor's Note: Please be sure to check out The Armory Life forum, where you can comment about our daily articles, as well as just talk guns and gear. Click the "Go To Forum Thread" link below to jump in and discuss this article and much more!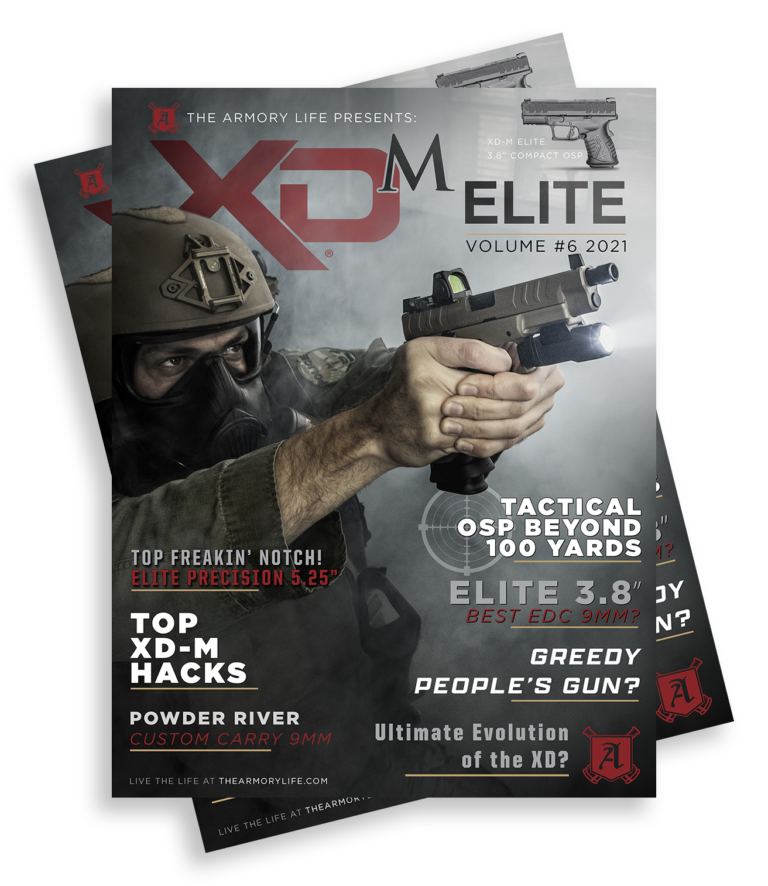 Join the Discussion
Featured in this video
Continue Reading
Did you enjoy this video?
133