"It's the loudest sound in a gunfight," says Freddie Blish, Gunsite Instructor and respected firearms expert. What's he talking about? When your gun goes click instead of bang. So, what can you do about it? Today, we're out on the range with Freddie to answer that very question. He runs us through the four types of malfunctions you can face while running a semi-auto pistol — and how to fix them.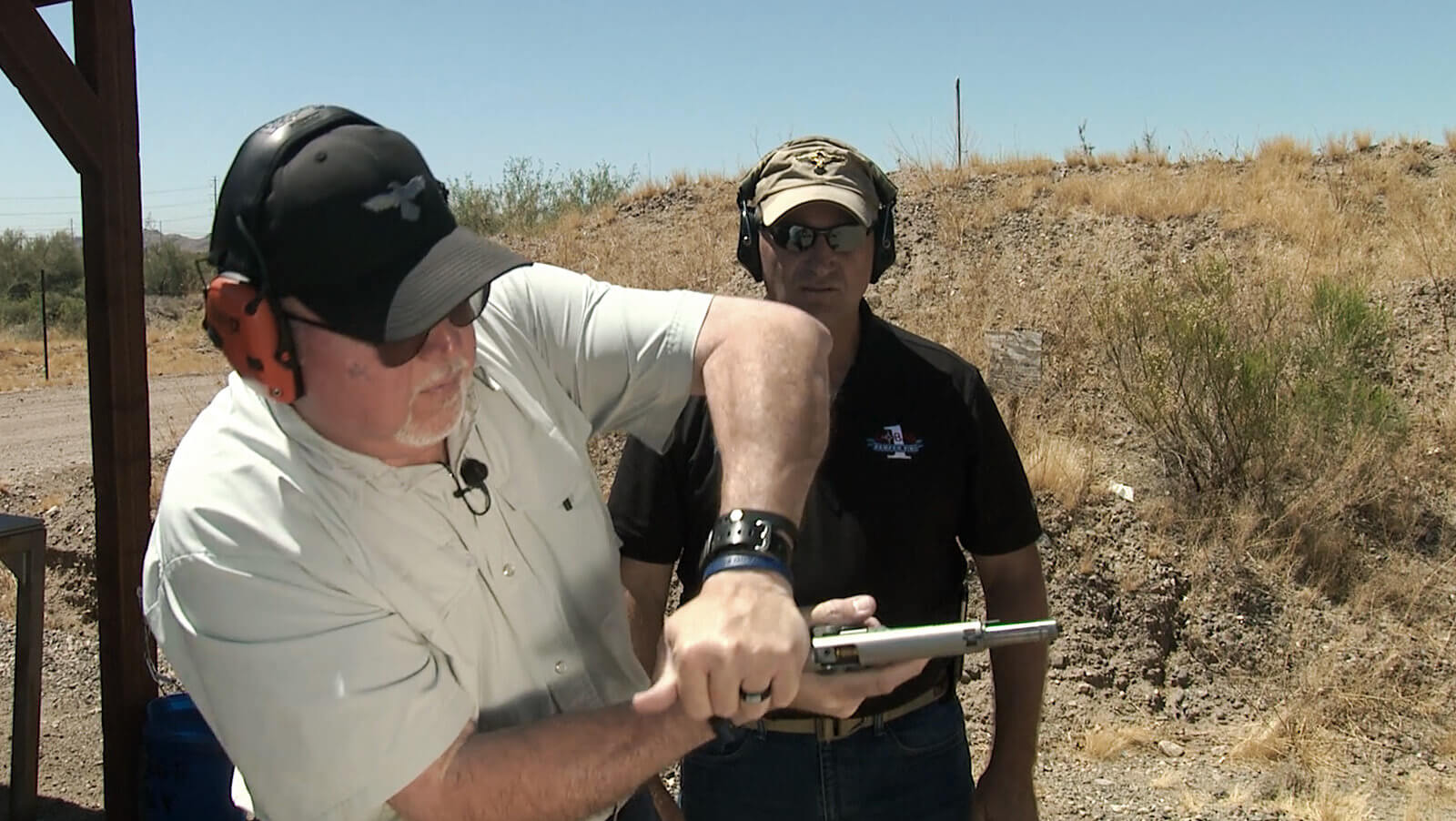 From a Type 1 failure to fire/feed to a Type 2 failure to eject to a Type 3 failure to extract to a Type 4 obstruction to the slide, Freddie gives us life-saving details on how to clear our pistol and get it back into the fight.
From learning how to induce the malfunctions on the range for training purposes to the life-saving drill of "tap, roll, rack," the video above will get you all the info you need to start training for when that "loudest sound" might happen to you!
Join the Discussion
Featured in this video
Continue Reading
Did you enjoy this video?
67