How often do you challenge yourself to learn something new — or even admit that you might benefit from learning something new?
I'm lucky to have a highly qualified trainer near me, so signing up for a class in Combat Rifle with Delaware Tactical was easy. I committed myself to going to the class with an open mind and doing exactly as instructed.
The hard part I found, was thinking about what gun I'd like to use. The AR platform was decided upon for reasons that probably seem obvious — it's America's Rifle. I decided that trying out Springfield Armory's new SAINT Victor B5 would be ideal for my needs. Check out my video review of the SAINT at the training course above, and continue reading the article below.
The Details
The rifle comes equipped with good quality flip-up sights, a full-length free-floating handguard with M-Lok compatibility, Picatinny rail over the upper receiver for optics mounting, and one of the best triggers I've ever felt on a mass-production rifle.
The new B5 version of the rifle includes the B5 Systems Type 23 P-Grip pistol grip, Enhanced SOPMOD stock and polymer trigger guard, and I was interested in practical evaluation of that furniture.
Chambered in 5.56 NATO, it also shoots .223 ammo safely.
Last, but certainly not least, the SAINT Victor is at a price point that puts it in just about everyone's reach. This particular variant has an MSRP of $1,073.
Hands On
So, I packed up my gear, along with the SAINT Victor B5, and headed out to Delaware Tactical for the Combat Rifle class. After doing some requisite classroom time, the practical learning starts with lots of dry fire reps to build some fundamentals and ensure everyone was familiar with the controls of their respective rifles. With the SAINT Victor of course, everything is right where you expect it to be on an AR-style firearm.
The new B5 furniture option worked out well, too. The Enhanced SOPMOD stock is very comfortable, with a nicely shaped wide cheek rest. The Type 23 P-Grip pistol grip has as much texture as you could want to ensure a non-slip grip, and its angle is well-suited for a long period of use, keeping your wrist in a more natural position — very similar to the classic grip angle of the 1911.
The two elements I appreciated the most on the B5 furniture were the narrow diameter free-floating handguard that is comfortable to hold all day, and the amazing nickel-boron coated flat trigger that may be the best standard production rifle trigger out there.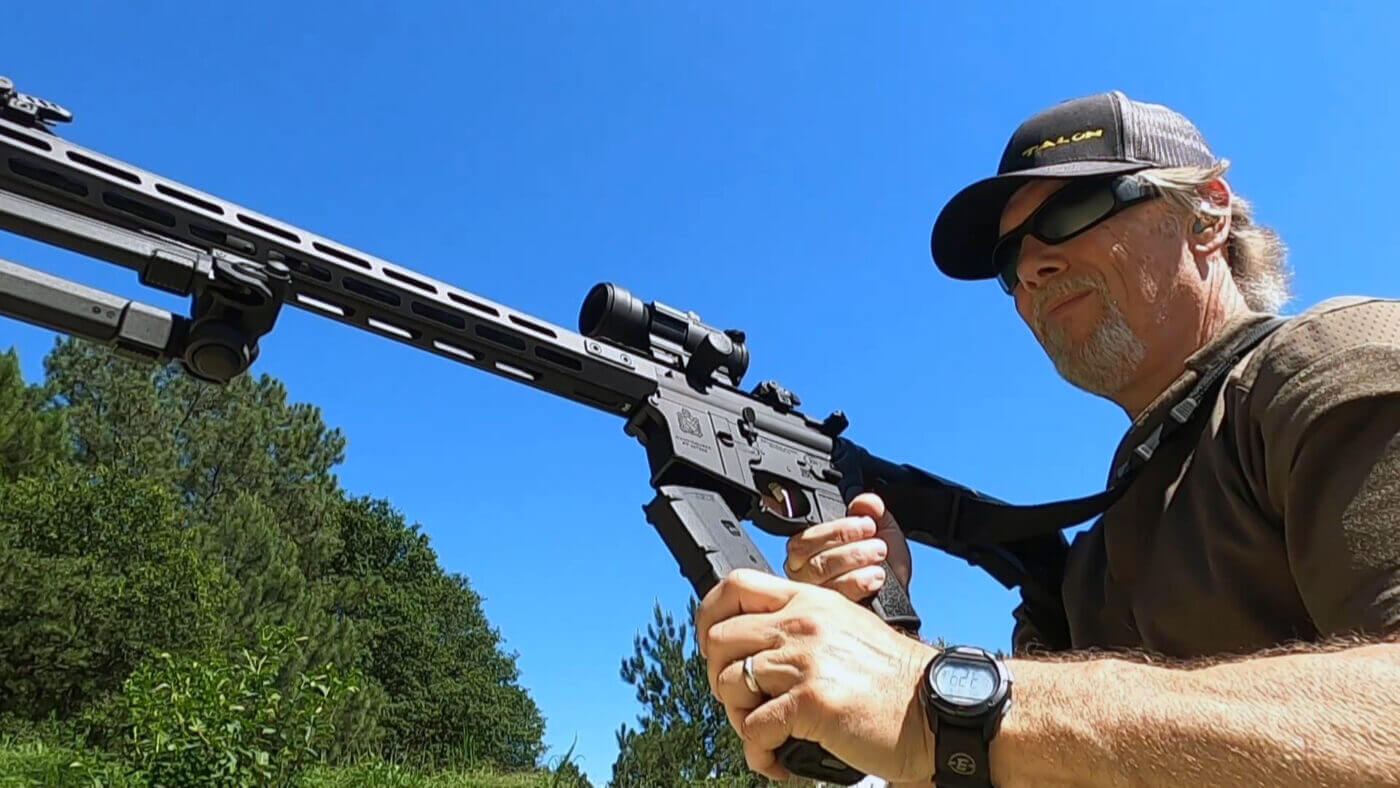 Conclusion
I encourage everyone to seek training, whether you're a brand-new rifle owner or just need a refresher to sharpen some skills. A training class will not only give you your range fix, but you'll come out a more skilled shooter! In my neck of the woods, I highly recommend Delaware Tactical. And I can't think of a better tool for the job than the Springfield Armory SAINT Victor B5.
Editor's Note: Please be sure to check out The Armory Life Forum, where you can comment about our daily articles, as well as just talk guns and gear. Click the "Go To Forum Thread" link below to jump in and discuss this article and much more!
Join the Discussion
Featured in this video
Continue Reading
Did you enjoy this video?
68