Ultimate Shooting Glasses?
February 7th, 2020
4 minute read
As a shooter, we all know our eyes are very important to us. This is why we all have a set of safety glasses, or even more. I must have half a dozen laying around. A clear set, amber and tinted.
Each has its place. Clear for low light, amber for outdoor shooting and tinted for those really bright days. Seems like I'm always looking for the right ones, which I seem to have forgotten at home.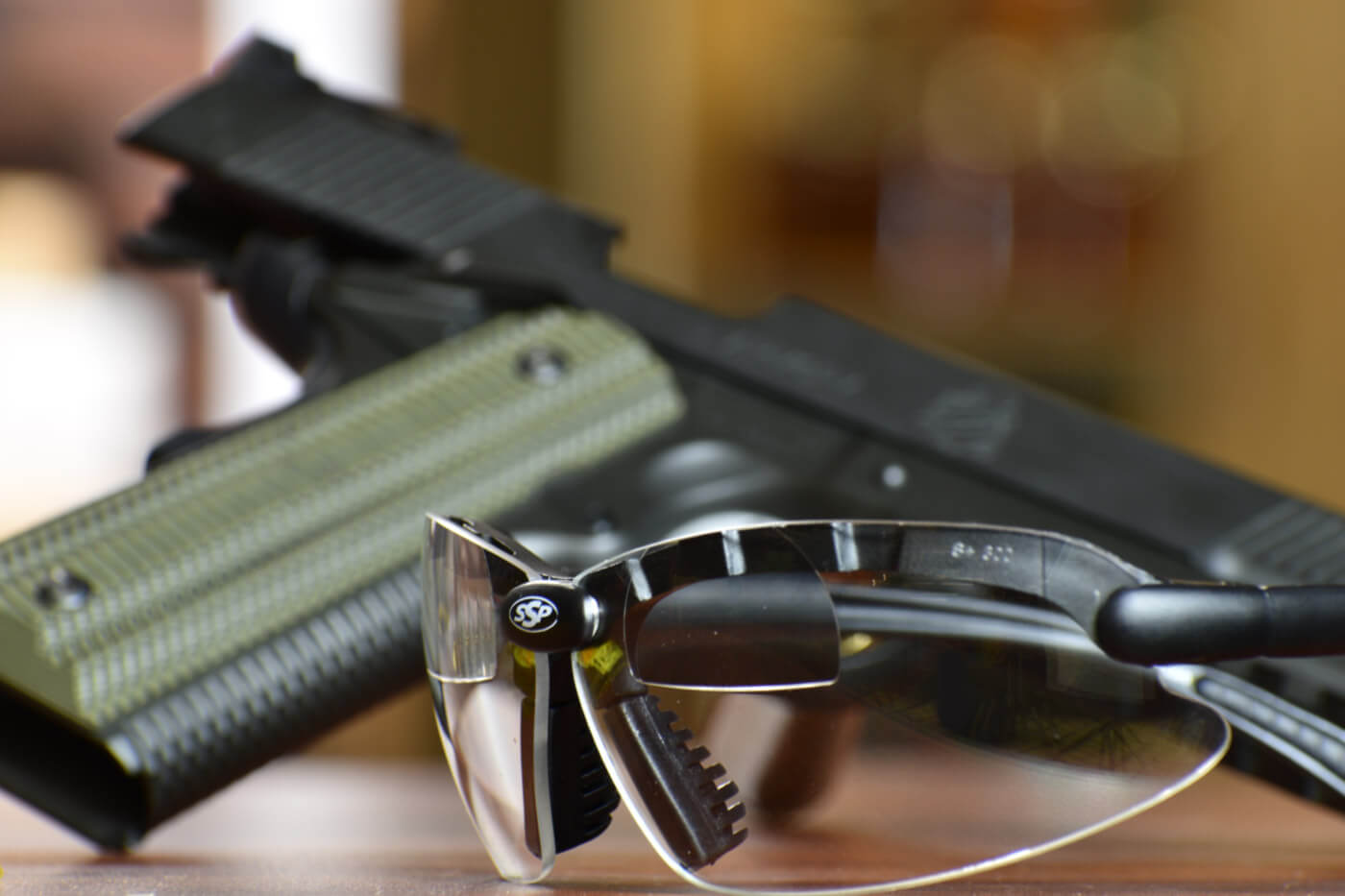 If you're one of the roughly 30% of the population that's cross dominant, or, right-handed but left-eye dominant, aiming and shooting is a challenge. Interestingly, only about 4% of left-handed shooters are right-eye dominant. To deal with this we can close an eye or wear a patch. Neither is a good option. For me, I learned to cock my head to one side.
The Answer?
My solution? The Top Focal Ultra Kit from SSP Eyewear. The system is a modular eyewear kit that comes with everything you need for shooting, to view your sights and your target in a range of lighting conditions. The kit comes with six pairs of lenses in amber, clear and smoked, with bifocal magnification lenses at the top and also at the bottom. That is a total of 12 lenses in the kit, allowing you to customize the glasses just the way you need them.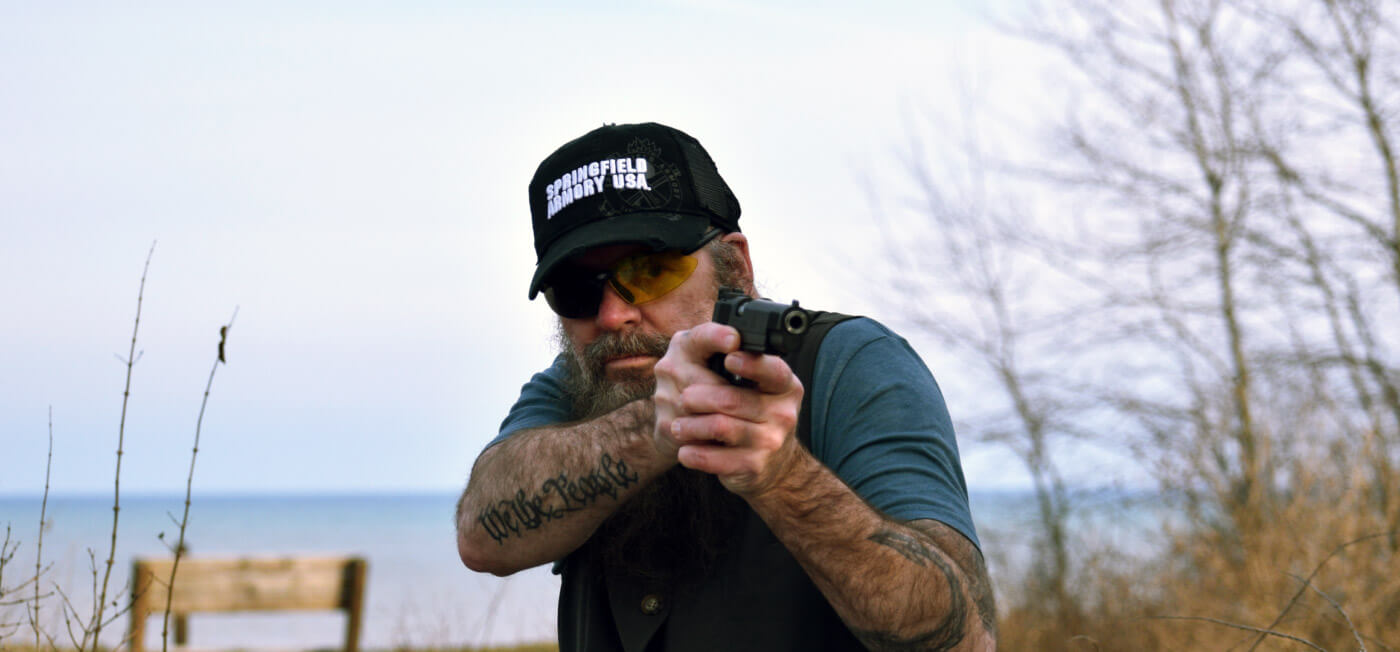 Because these glasses allow you to change your lenses, you can set them up with a combination of lenses. In this case, a tinted lens over my right eye, and amber on my left. Now I can keep both eyes open. You can set it up just the way you need it as well.
The Details
How about we talk about what's all in this set?
Eye Pro Exceeds ANSI Z87.1+2015
Zippered range bag with belt loops and quick release swivel clasp
No-scratch lens compartments
Microfiber cleaning cloth
Left and right amber, clear, and smoked magnifier at the top lenses (three pairs)
Left and right amber, clear, and smoked magnifier at the bottom lenses (three pairs)
Anti-fog coating is double-sided & permanently bonded to the lens, lasting 65% longer
Feature optically correct, decentered, shatterproof, polycarbonate lenses to virtually eliminate distortion
Offer sharp peripheral vision, without any blind spots
Permanent durable anti-scratch hard coating
Provide 100% protection from harmful UVA/UVB rays
Durable TR-90 nylon matte black frame
Anti-fog venting between the frame and lens
Rubber nose and ear pads
Available in 1.00, 1.25, 1.50, 1.75, 2.00, 2.25, 2.50 & 3.00
Each lens, clear, amber and smoked, comes with your choice of magnification on the top, as well as another set with the magnification on the bottom of the lens. This way you can use one lens with a top, and the other with a bottom magnification placing your dominant eye on the sights, with the other eye on the target.
As far as safety glasses, these go above and beyond. SSP Eyewear knocks it out of the park. I found this to be extremely comfortable with no movement while shooting. The anti-fog coating keeps the lenses clear and the anti-scratch is a Godsend.
I have several pairs of glasses that are all scratched up. I think these will be replacing all of those. This may just be the last set of safety glasses you will ever need. The cost is $129.99 for the kit. Well worth it, if you ask me!
Editor's Note: Please be sure to check out the new The Armory Life Forum, where you can comment about our daily articles, as well as just talk guns and gear. Click the "Go To Forum Thread" link below to jump in!
Join the Discussion
Featured in this article
Continue Reading
Did you enjoy this article?
33