What Should I Wear to the Range?
March 21st, 2020
4 minute read
I've seen quite a few students arrive at firearms training classes wearing the correct clothing for a day on the range. However, every once in a while, to my amazement, a few show up not quite dressed for the occasion. Perhaps they never got the memo or maybe they just didn't know any better. To prevent others from becoming "That Girl" I'm sharing a list of "What NOT to Wear on the Shooting Range." Note: All images have been recreated to protect the not so innocent.
What NOT to Wear on the Shooting Range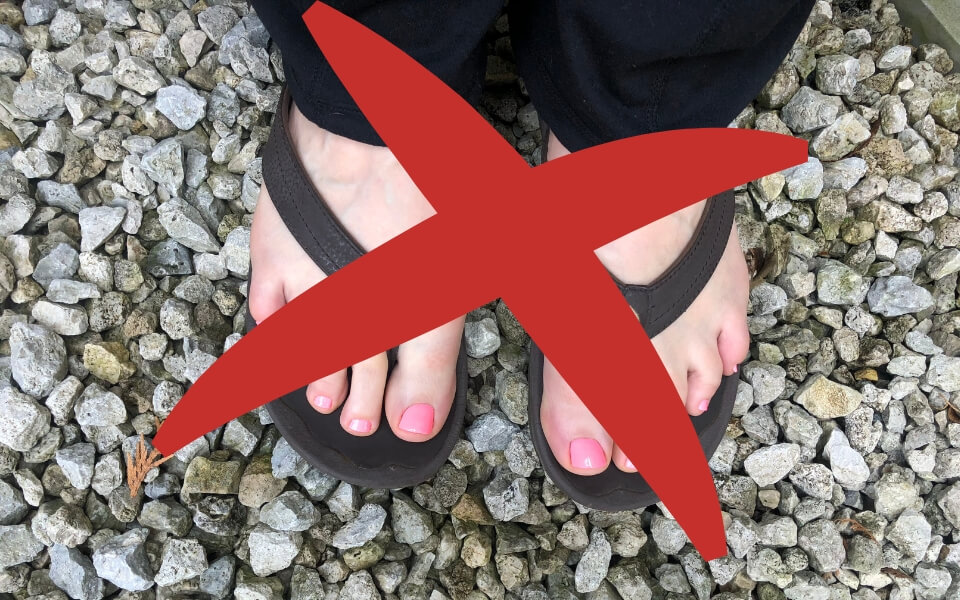 1. Flip Flops or Open-Toed Shoes
There's a time and a place for flip flops, but the shooting range certainly isn't one of them. On many outdoor ranges you may find cinders, red ants, spent ammo casings and a lot of lead. When actively shooting, hot brass may land (and often stick) to your foot, cinders can lodge under your toes and need I say anymore about the lead? Closed-toed shoes are the way to go. Read more about what shoes to wear on the range in a previous article here.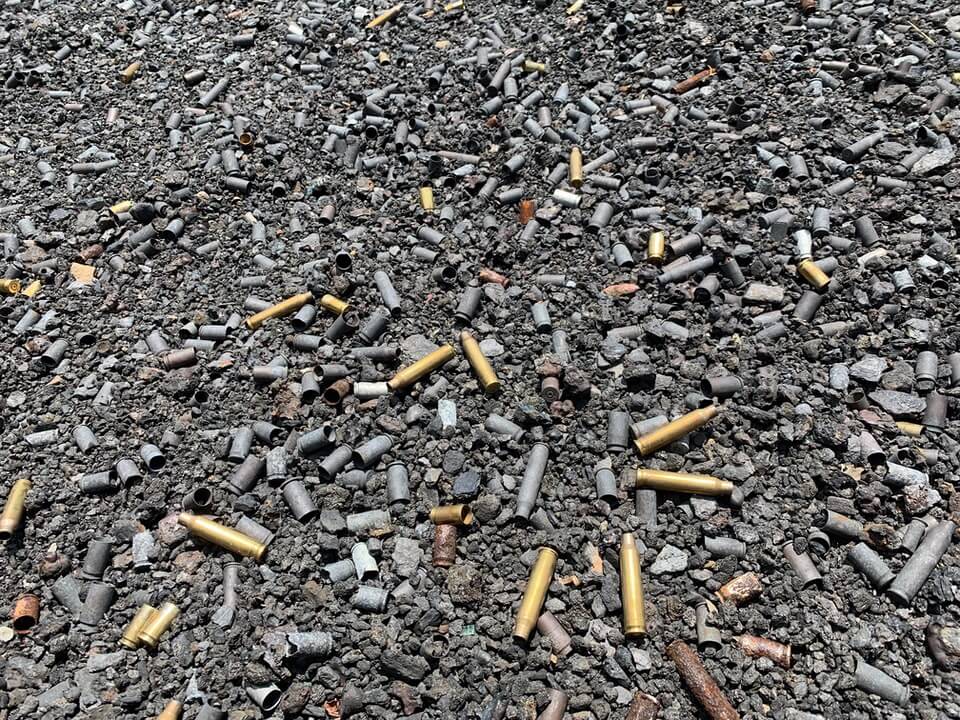 2. Shorts
When it's hot I wear shorts on the range, but not when shooting steel or during dynamic shooting. Ricochets or splash-back happen more than many people realize. Plus it's easy to slip on casings left on the range floor and it hurt like the dickens when you kneel on them. A better choice is long pants on a range when dynamic shooting or steel is involved.
3. Pants without Belt Loops
Simply put, belts are held in place by belt loops. Cinching a belt over top a sweatshirt or loosely slung on yoga pants it not conducive to successful firearms training. The belt needs to stay in place so the holster is always where it needs to be. You shouldn't have to hold your belt down on your hips while you try to draw your pistol. Find pants with belt loops that are strong and wide enough for the belt to fit through.
4. Fashionable or Dress Style Belts
I've seen a lot of braided or fashion belts that don't have the strength to keep the holster up on the waist and in place. During a full day of firearms training there will be numerous draws from the holster. A thick belt, made specifically for use with a holster is a much better choice.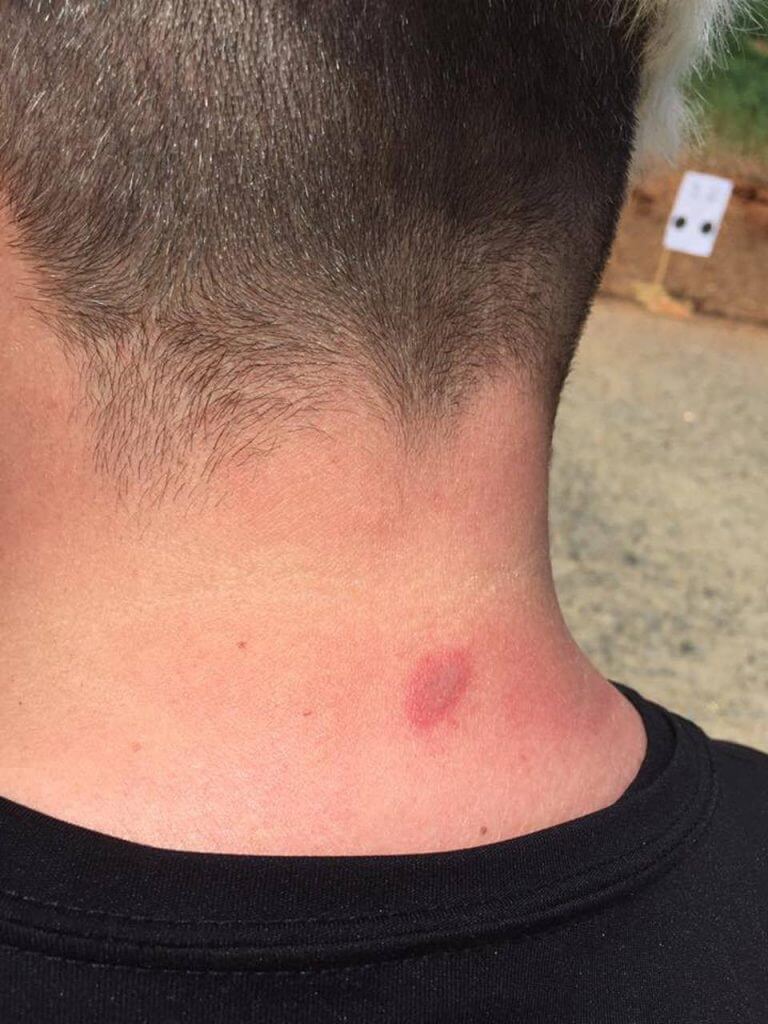 5. Low-cut, V-neck or Botton-Down Shirts
Ladies, especially those well endowed, should avoid v-neck shirts. Hot brass, either from the one's own gun or a neighbor on the shooting line, inevitably finds the v-neck funnel. Aside from the fact it will leave a pretty good mark, it also leads into the "hot brass dance." Yep, imagine someone jumping around, often with flailing arms and waving a loaded firearm trying to get the hot brass off her skin. If it's a button down shirt, keep it buttoned up. A better choice is a higher neck shirt or even a neck gaiter to keep the hot brass out.
6. Stylish Sunglasses
Everyone knows eye protection is mandatory on a range. However, some students don't realize the importance of wearing glasses specific to shooting. Those fashionable sunglasses worn at the beach aren't designed to stop high velocity objects flying toward your eyes. For more information about safety glasses for the range read "Ban the Ray-Bans" here.
I'm not saying students have to be tacti-cool or even tactical when attending firearms training classes. Heck, I often wear my extra-wide brimmed teal hat and even a pink scarf to keep the sun off my face. Hopefully this gave you a little giggle and you didn't recognize yourself as one of the offenders. However, if you did, perhaps you need to add some wardrobe pieces before you next trip to the shooting range.
Editor's Note: The piece was shared with is by the Women's Outdoor Network and can be viewed here. Also, please be sure to check out The Armory Life Forum, where you can comment about our daily articles, as well as just talk guns and gear. Click the "Go To Forum Thread" link below to jump in!
Join the Discussion
Continue Reading
Did you enjoy this article?
77