A man with his blade in the wild is a tale seemingly as old as time. When searching for a survival knife for an outdoor adventure, we tend to look for an "all-arounder" that can take some beatings. However, a poor choice of knife can have dire consequences if you select one that is not suited to the environment you are going to face.
Before Grant's 68-mile backpacking trip through Colorado, his bushcraft knife failed on him. On a whim, he went into a local store and picked up a White River FC5 Firecraft knife, with an MSRP of $290. After a complete trip with this knife, he wanted to offer some of his opinions on the blade that helped him make it through the harsh climate he faced.
First Impressions Matter
Grant was impressed before he even opened the package. The White River knife comes in a fine box. Some might say it's a minor point, but first impressions help build the expectations of the experience with the gear. The box almost looks like something that would hold a fine cigar collection.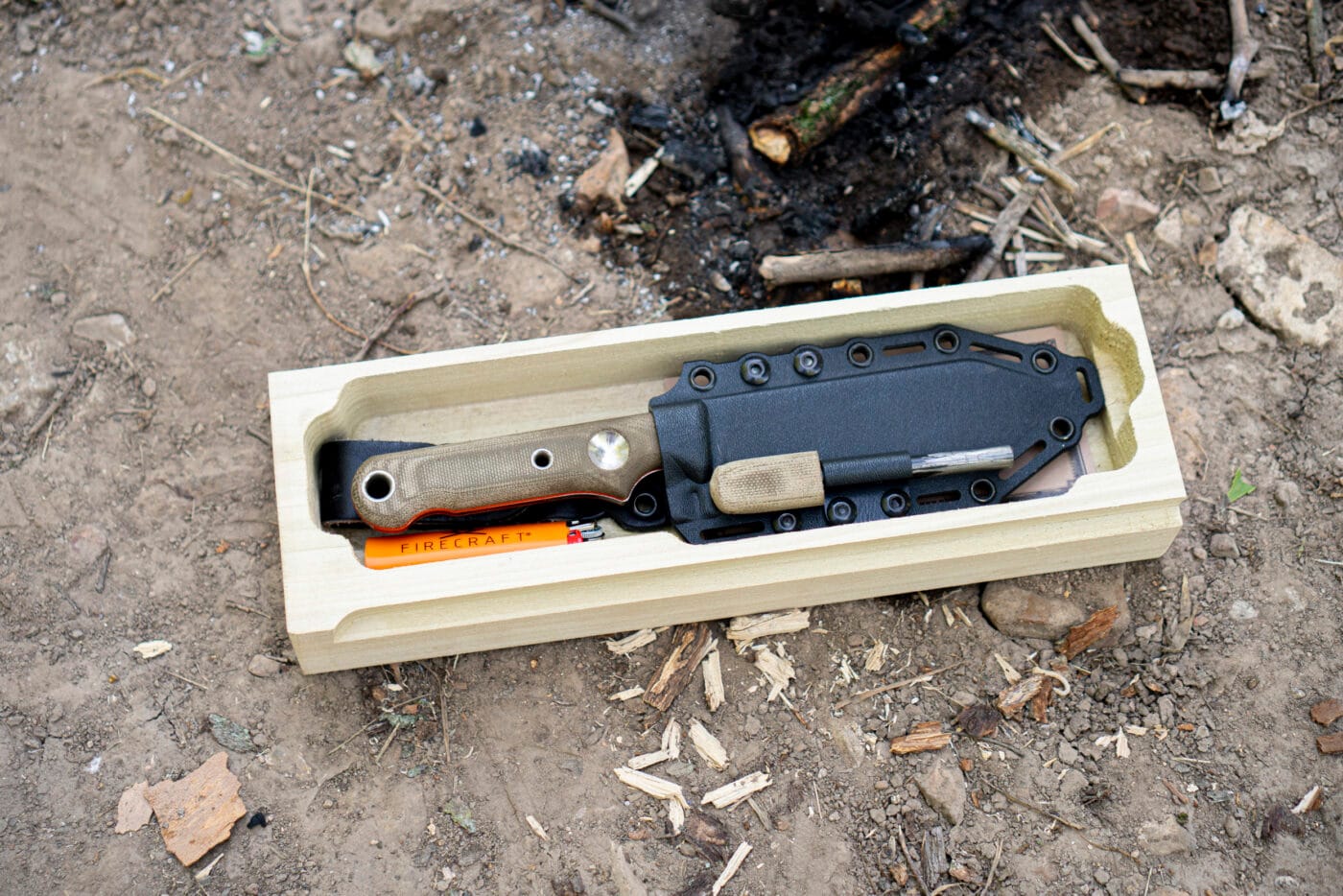 Inside the box, you will find the knife, a custom White River Bic lighter, some literature and a Kydex sheath. The sheath is worth pointing out; it's not some cheap throwaway sheath you'll replace within the first few days of use; you'll likely be holding onto this because it's incredibly well-made.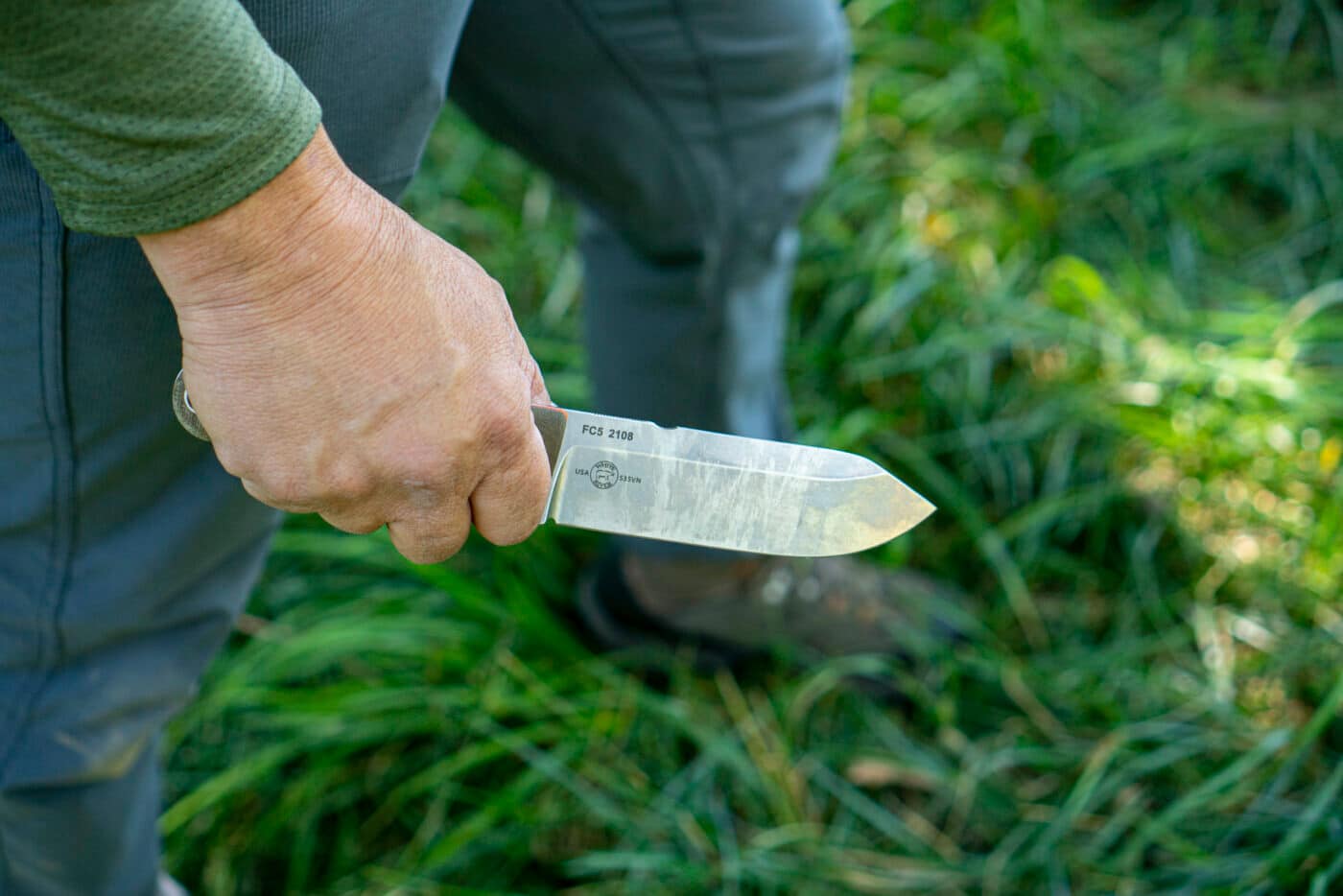 Many decent knives come with awful sheaths that can negatively impact the entire experience with the blade. However, White River didn't pull its punches on quality here. What stood out to us was the feedback the sheath gives you when you lock the blade into place.
Features
The blade comes in at about five inches in length, with the overall knife being about ten. It weighs about 8 ounces and is made of CPM S35VN Steel. When holding the blade, I immediately noticed how nice the grip felt in my hands. The fact it has a Micarta grip helps if your hands are wet or cold as the blade will get "grippier".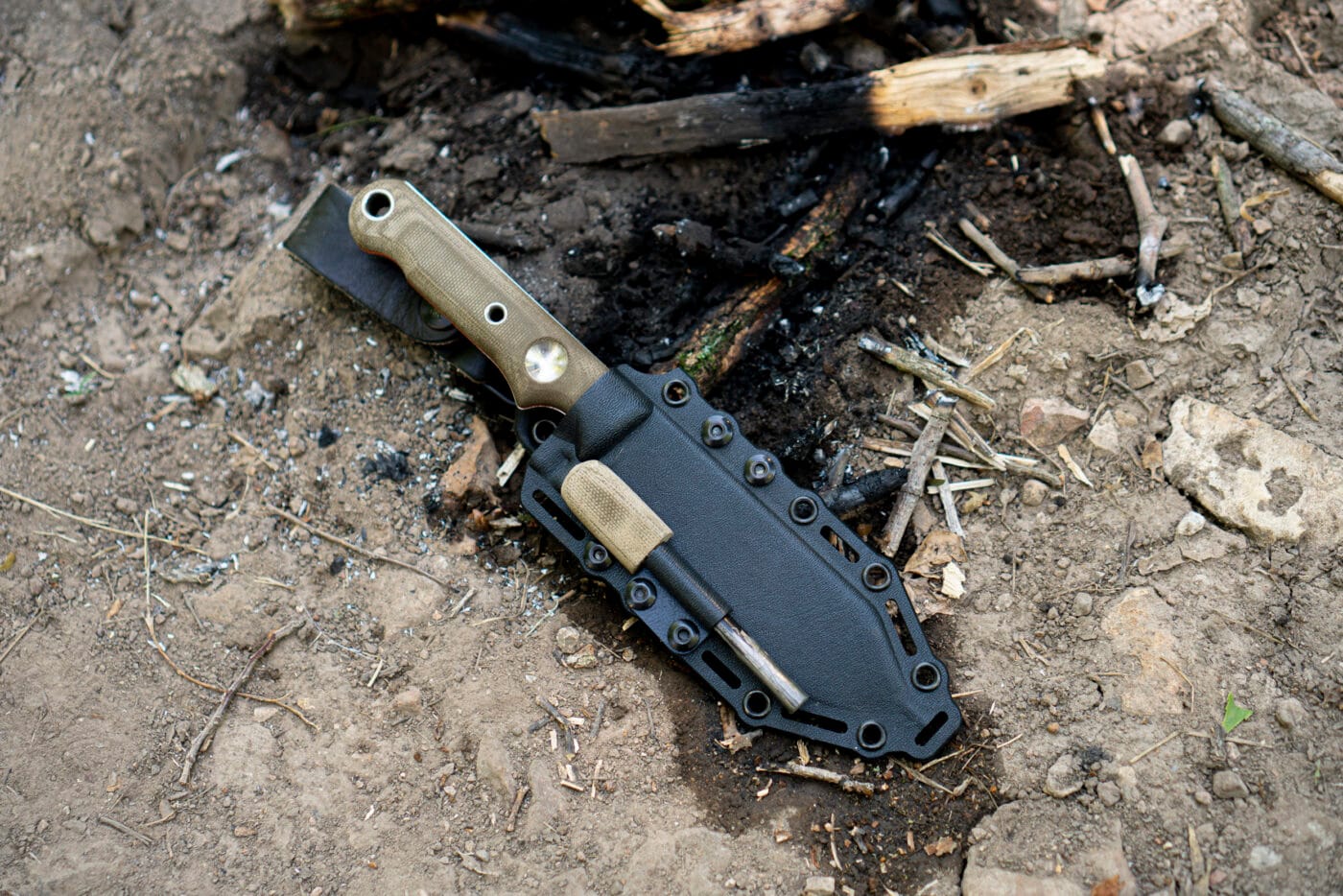 The main feature of this knife is that it is also a fire starter and comes with a ferro rod; Grant demonstrated this feature by actually building and starting a fire right in front of us in the video. He says he didn't need matches on his entire backpacking trip because of this knife.
The ferro rod has a storage section on the sheath, making it easy to access if needed quickly. The strike groove on the blade gives a consistent spark and flame. In case you lose the ferro rod, there is a hole to put a bow drill in to start fires. A bow drill is a much harder way to start a fire, but it's better than nothing. Putting together the fire took almost no time, which is essential for those days when you need heat and a flame quickly.
The blade is beefy, which allows for some light chopping and splitting. Hatchets are preferable for more extreme cases, but this more than sufficed for chopping smaller pieces of wood. Grant mentioned how the blade is also incredibly sharp; he even recommended being more careful with the sharpness of this knife than most.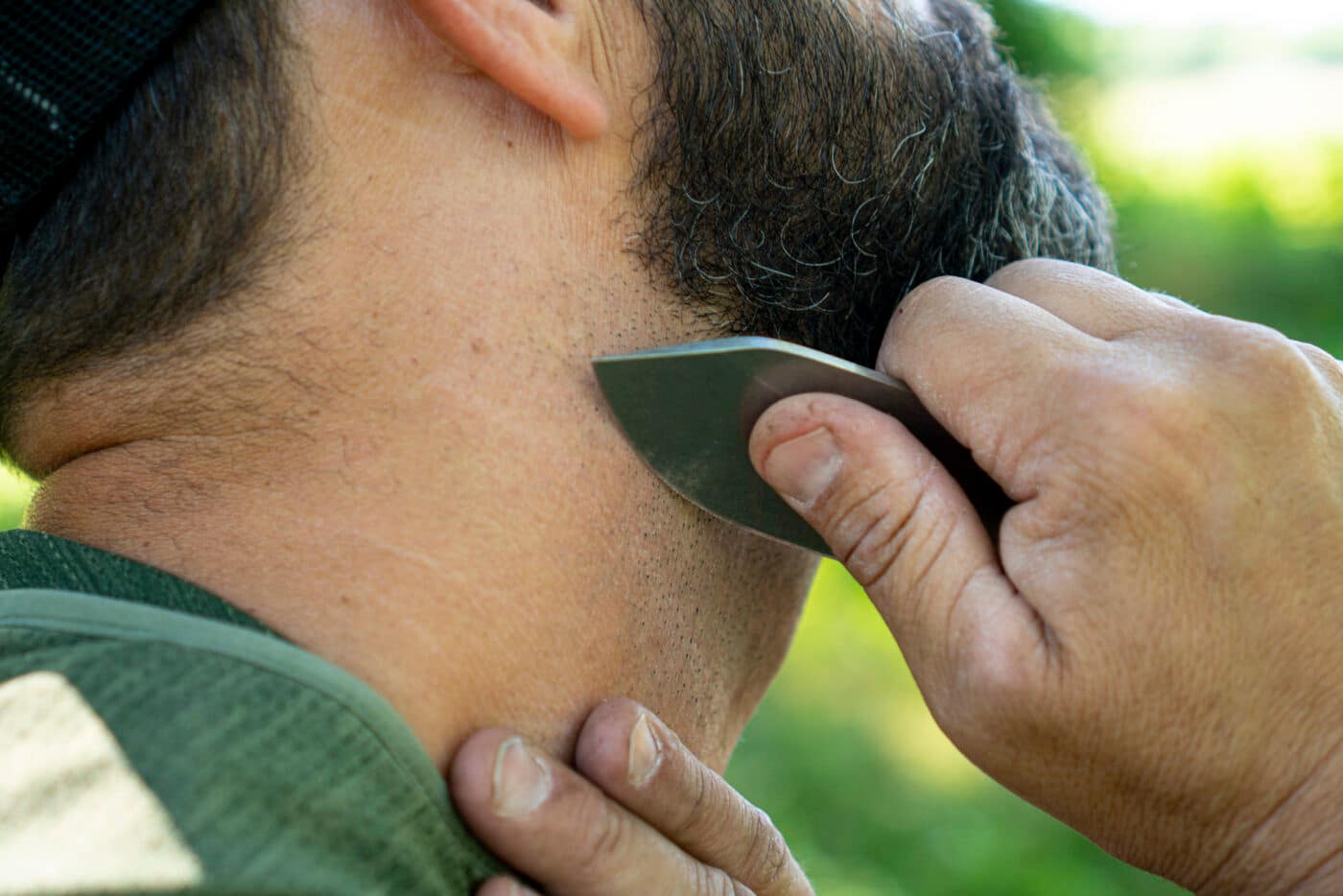 White River says the knife is covered by a lifetime warranty and they will take in your knife for a free repair or replacement with no questions asked if there is an issue.
Overall Thoughts
Grant seemed not to be able to give this knife enough praise. If you're looking for a blade to accompany you on an upcoming hiking/backpacking/camping trip, this is one to keep in mind.
The entire knife is very well thought out. From the grips becoming grippier in inclement conditions to the bow drill slot in the handle, this knife wants to ensure you're accommodated when you choose it to be the one you take with you on your trip. With things like the warranty and quality assurance from White River, we highly recommend this knife.
Editor's Note: Please be sure to check out The Armory Life Forum, where you can comment about our daily articles, as well as just talk guns and gear. Click the "Go To Forum Thread" link below to jump in and discuss this article and much more!
Join the Discussion
Featured in this video
Continue Reading
Did you enjoy this video?
54