XD-M

Elite 4.5″: Ultimate XD Evolution?
August 6th, 2020
5 minute read
Successful handgun designs constantly evolve. The Springfield Armory XD is the poster child of this design modification "creep." A solid design, it has grown and changed over the years to meet the demands and needs of shooters.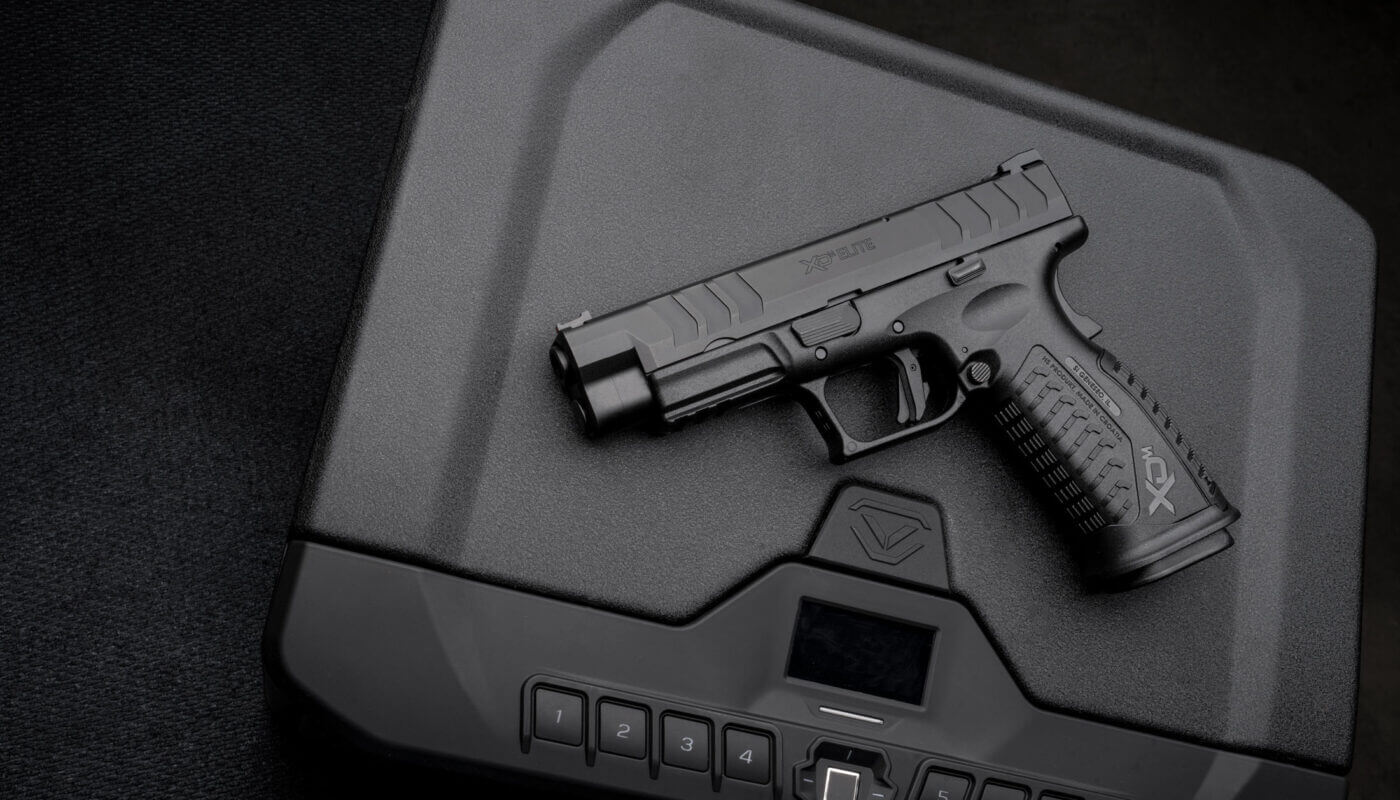 Several years back, Springfield introduced the XD-M upgrade to the XD family, featuring revamped aesthetics as well as features. The result was a popular new addition to the XD series. However, there's always room for growth, and the new XD-M Elite series of 9mm pistols represents the company's latest iteration of the popular pistol.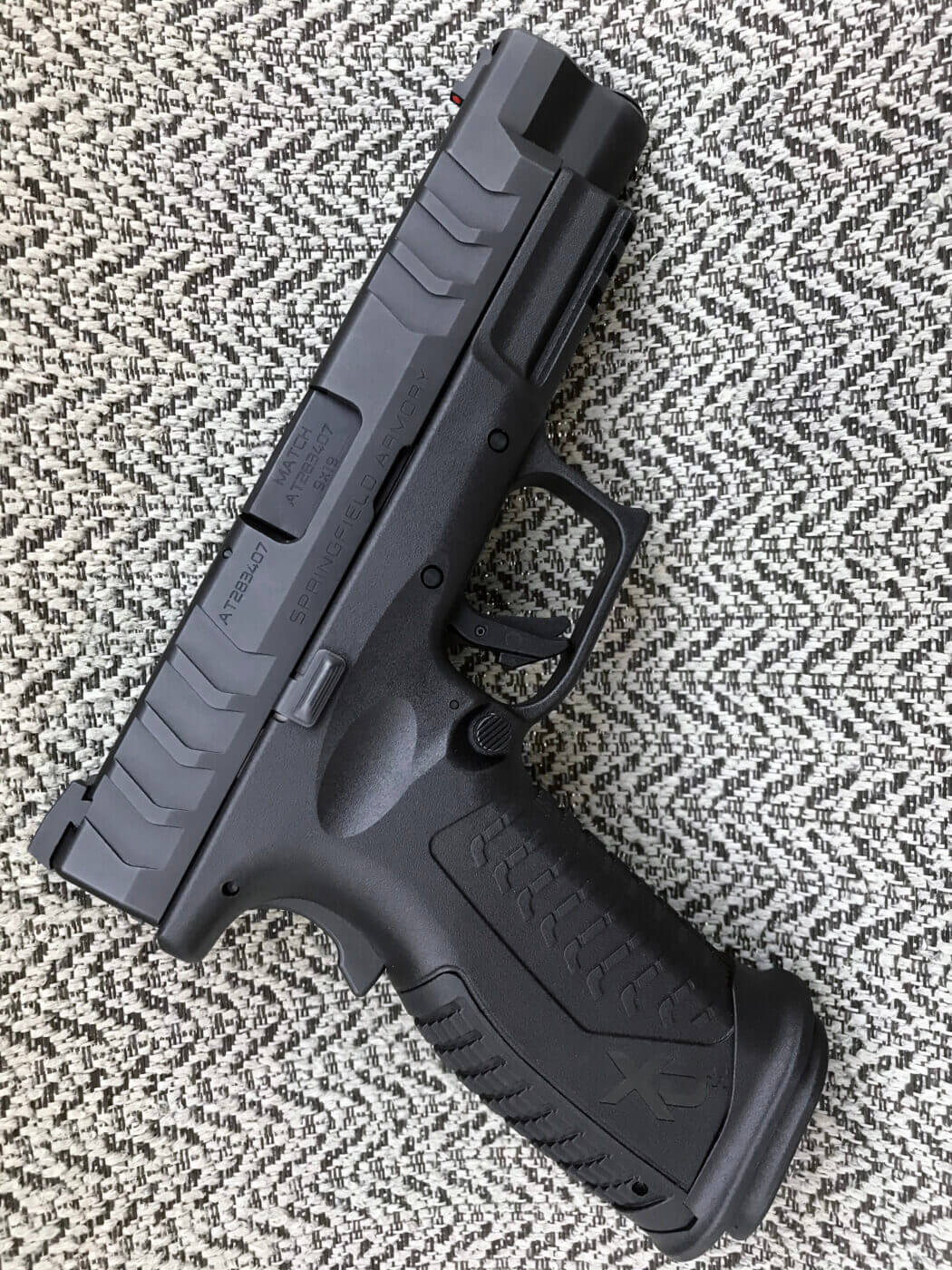 The Details
While the XD-M Elite carries over all the best features of the XD-M, it also has a host of new enhancements. First and foremost is the Match Enhanced Trigger Assembly (META), described as offering shooters the finest polymer-framed pistol trigger available. In my experience, it stacks up very well against many aftermarket trigger offerings.
In addition to the revamped trigger, the Elite also features an ambidextrous slide stop (making the gun completely ambidextrous), enhanced slide serrations, increased magazine capacities, extended magazine wells, U-Dot sights and more. Basically, this is the "premium" version of the XD-M that shows off the full potential of the XD-based platform.
Hands On
I had a chance to try out the XD-M Elite 4.5" model in 9mm for myself. The magazine capacity on this model is 20+1 (yes, you read that right), and the magazine well is a more compact "short" model that adds minimal bulk, but still offers a cavernous mouth for feeding magazines into the well. Round out that package with excellent fiber optic sights, and you have a really impressive 9mm pistol.
I decided to dedicate some time evaluating the XD-M Elite using several drills I've done during training at Redback One, TMACs, Tactical Response, Graham Combat and other schools. These drills included working around breaching facades, door entries and other CQB activities typified by experiences encountered in shoothouse environments.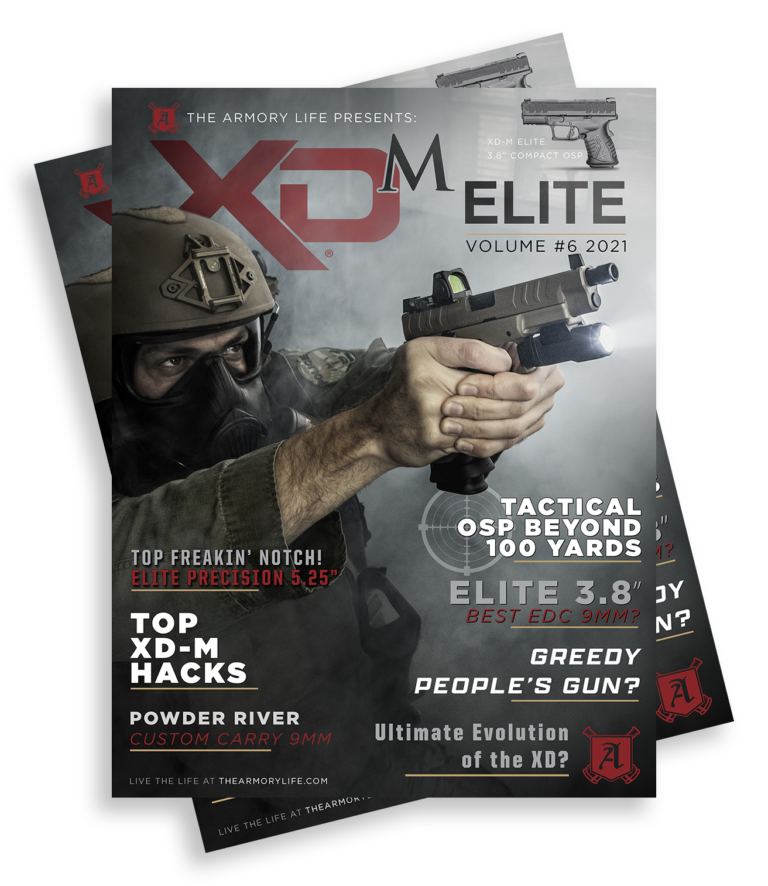 In these types of drills, a premium is placed on a quick-handling, accurate handgun such as the XD-M Elite, as you will be firing multiple rounds in quick succession. The natural pointability of the XD-M Elite comes into its own in this realm. Rapid reloading during high volume drills was a breeze, thanks to the effective magazine release button and large opening with the magwell.
The Springfield Armory XD-M Elite impressively handled all ammunition brands, bullet types and weights with equal aplomb. I appreciated the pistol's ergonomics and handling characteristics and understood quickly why the XD-M Elite and its predecessor are so well thought of. The beavertail grip frame and overall balance of the XD-M Elite made felt recoil negligible. The slide reciprocated smoothly with the sights tracking smoothly in between shots fired. Loads fired spanned 115 grain to 147 grain, with hollow points and FMJ bullet types utilized. No malfunctions were experienced while test firing over 500 rounds.
Top-Notch Interface
The new Springfield META trigger reminded me of pistols that had their triggers custom-tuned. The new trigger is crisper and has a tactile/audible reset. Everyone surely agrees that a properly set-up trigger is a great aid to accurate shooting. The XD-M Elite's combination of good sights and excellent trigger along with Springfield Armory quality control produces a weapon that can run plate racks at 25 yards with monotony.
The key point with the XD-M Elite is that it is eminently adaptable to the individual, through its XD-M-style interchangeable backstraps as well as its fully ambi controls and enhanced performance. Everything from the homeowner with a light/laser combo to an elite operator with night vision and infrared target designator will find the Springfield Armory XD-M Elite a handgun worthy of consideration. Oh, and they get all this for an MSRP of just $559 for the 4.5″ model.
Conclusion
With the XD-M Elite, Springfield Armory's attention to detail is instantly obvious, as well as their efforts to make a gun that is easy to shoot very well. Crucial details such as magazine release button shape, grip texture, trigger and placing the shooter's hand as close as possible to the bore axis are seamlessly interfaced.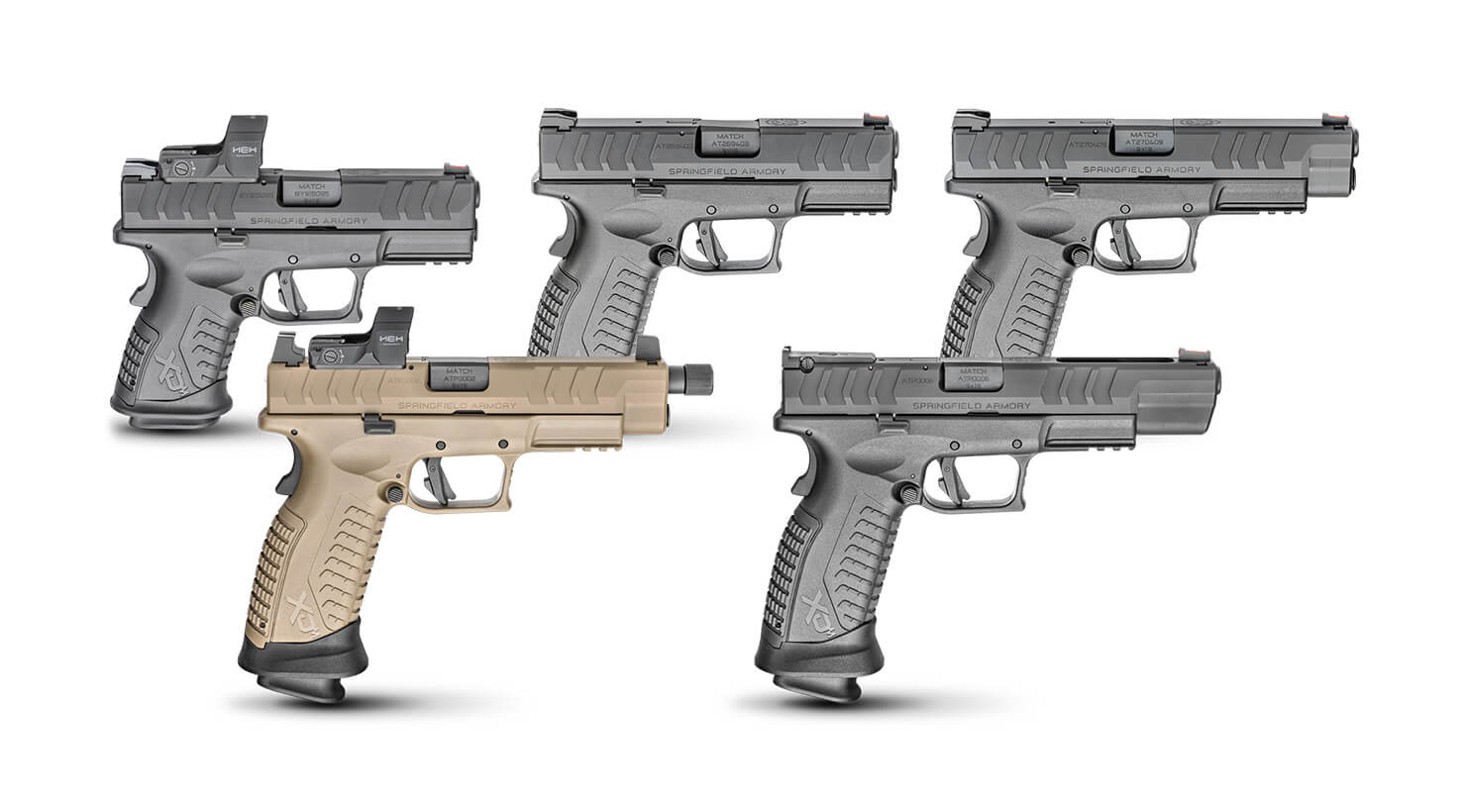 The XD-M Elite is one of the flattest shooting handguns experienced. By "flattest shooting," I am referring to minimal muzzle flip with the sights tracking smoothly between trigger breaks. Springfield's years of experience with the XD platform has allowed for their engineers to take the nebulous concept of "feel" and translate it to the XD-M Elite being one of best shooting pistols on the market right out of the box.
Editor's Note: Please be sure to check out The Armory Life Forum, where you can comment about our daily articles, as well as just talk guns and gear. Click the "Go To Forum Thread" link below to jump in and discuss this article and much more!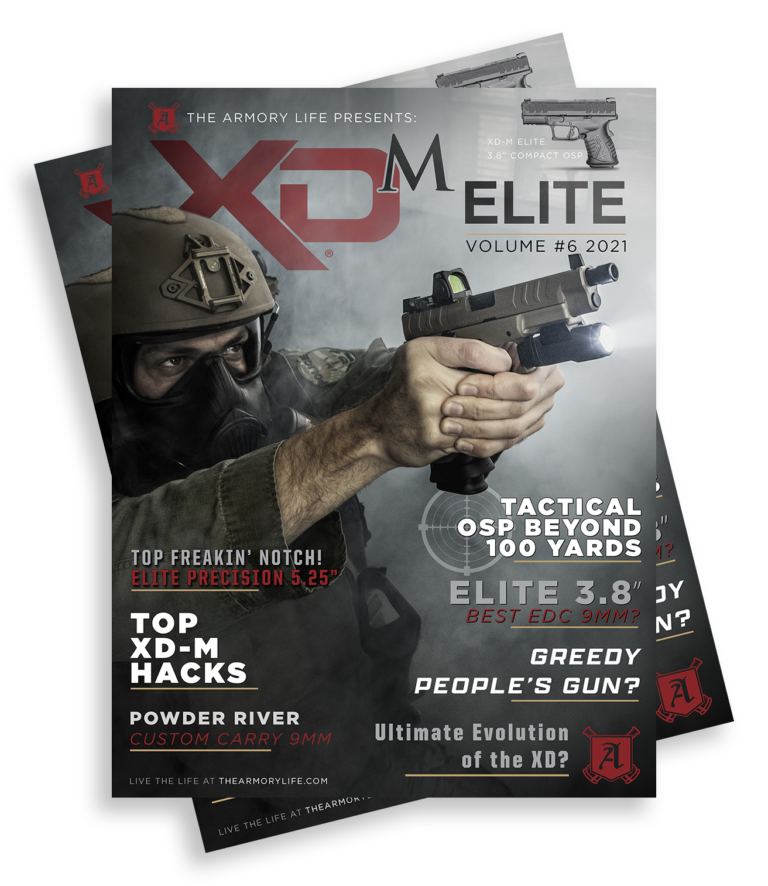 Join the Discussion
Featured in this article
Continue Reading
Did you enjoy this article?
200