6 Ways to Customize your Daily-Carry 1911
September 15th, 2019
3 minute read
A 1911 can make for a reliable and concealable daily-carry pistol, thanks to its slim design. The EMP Concealed Carry Contour is designed specifically for concealed carry. However, many people love to tinker and fine-tune their traditional 1911 handgun to better fit their preferences.
If you feel the desire to personalize, here are several options to pursue.
Tac-light
If you have an accessory rail on your 1911, you might consider equipping it with a tac-light. It's an especially great option to have if you keep your 1911 on the nightstand. Definitely practice engaging the light so you can do it in a hurry, should you ever find yourself in a potential deadly force scenario.
Night Sights
If your 1911 pistol doesn't come equipped with night sights, then you should strongly consider adding a set. Sight acquisition will be greatly improved in low-light conditions. Three-dot tritium sights are recommended.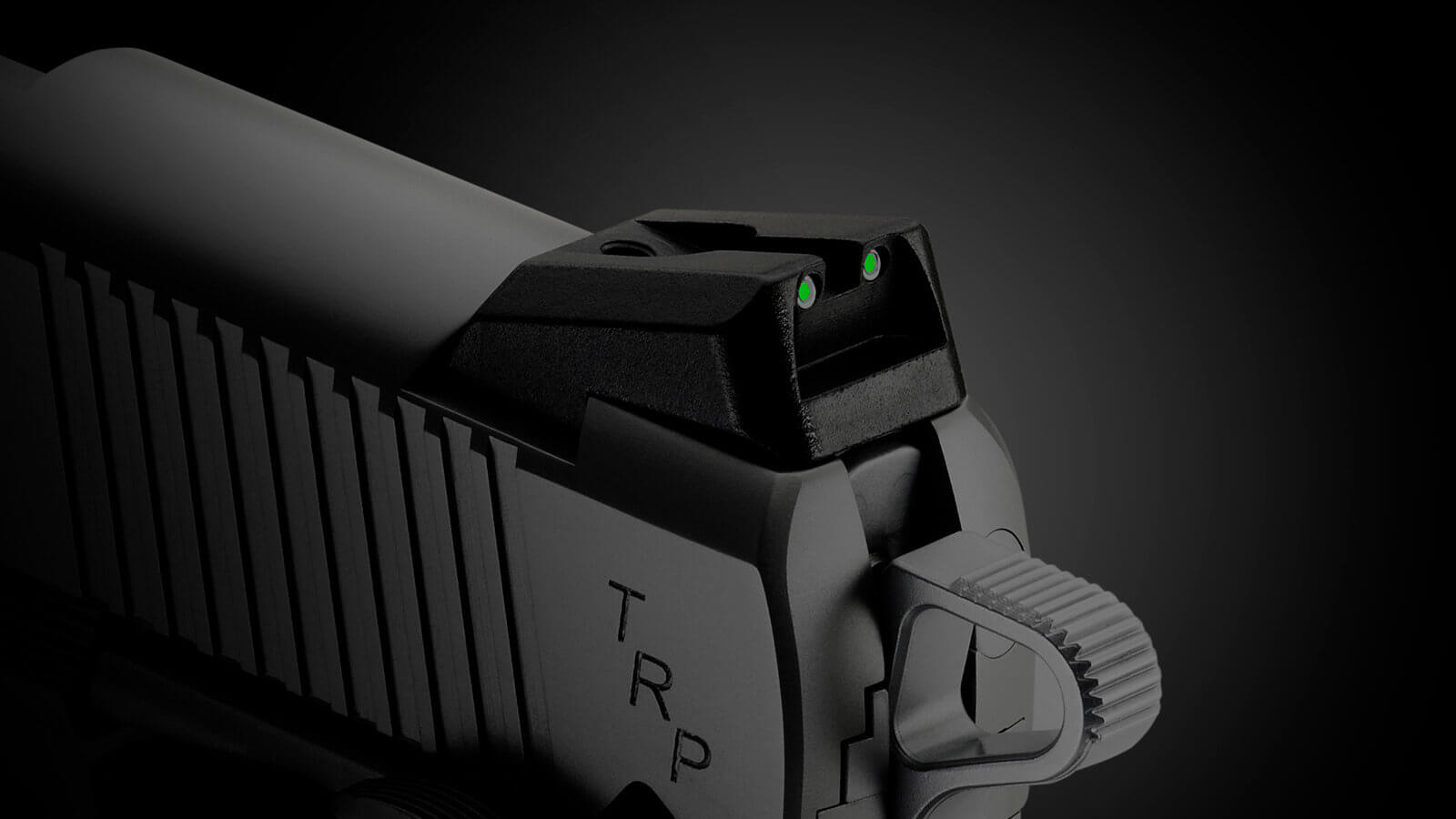 New Grips
Everyone has different hands, so new grips can give you a personalized fit. It's generally advised to avoid rubber grips for a concealed 1911, because they're more likely to cling to your shirt.
Trigger Adjustments
Plenty of 1911s come with good triggers out of the box; however, some people can't help but fine-tune. When it comes to daily carry, some people prefer a slightly heavier trigger as extra reassurance against accidental discharges.
While competitors prefer a light trigger, when it comes to concealed carry you might want something in the four-pound to six-pound range. A heavier trigger isn't necessarily a hindrance if the trigger doesn't feel "mushy" or "gritty."
There are also options for the trigger length and shape for the 1911. It can be made to fit almost any hand size. It's one of the reasons the 1911 is so well loved.
Thumb Safety
One of the bonus features of the 1911 pistol is its well-designed thumb safety.
"The manual thumb safety allows your gun to have an 'on/off' switch. What I mean by that is, the gun cannot be made to fire without purposely disengaging the thumb safety. Many handguns are designed with passive safeties, permitting the user to just point and shoot. While these models are safe, meaning the gun cannot just go off, they may require no more than gripping and pulling the trigger to fire. Nothing wrong with that but some of us like to additionally have an actual mechanical block requiring user action to allow the gun to fire or be made safe. It just depends on what you prefer. Me, I don't mind having to turn the safety off in order to fire my guns," says Rob Leatham
The thumb safety can also help you grip the gun better.
"By keeping your primary shooting thumb on the safety, it keeps your grip high on the pistol, and allows more area for your support hand to grip onto to the pistol, which allows you to better maintain control of your gun during recoil," adds Kippi Leatham
A low-sitting thumb safety that doesn't interfere with your grip can be easily switched off during your gun presentation , and back on, before holstering. There are plenty of aftermarket safety options to consider. Some are larger than others, while some have a very low profile.
In all cases, this work needs to be done by a competent and experienced gunsmith who understands the operation and care of a 1911 pistol.
Conclusion
One of the many awesome things about the 1911 is that it remains the ultimate handgun for customizing and "making it your own." You can personalize your gun to fit your carry and shooting needs. It should be noted that you should have a competent and trusted gunsmith do any and all of your gunsmithing/customizing needs.
You can check out the Springfield Armory Custom shop for some options on cool things to have done to your 1911 pistol.
Join the Discussion
Featured in this article
Continue Reading
Did you enjoy this article?
307