A 9mm With Everything?
February 28th, 2020
4 minute read
When they are shopping around for new firearms, many shooters nowadays are looking for more than just a firearm — they are in pursuit of a complete weapon system. They want something that has all of the makings to be modified for whatever the task at hand might be. This can vary from shooting suppressed to unsuppressed, utilizing a red dot to iron sights, and having high enough capacity to compete in a league or defend yourself effectively. The Springfield Armory XD-M OSP 9mm wears all of those hats well, and we will take a deeper look as to why this could be a great complete weapon system for you.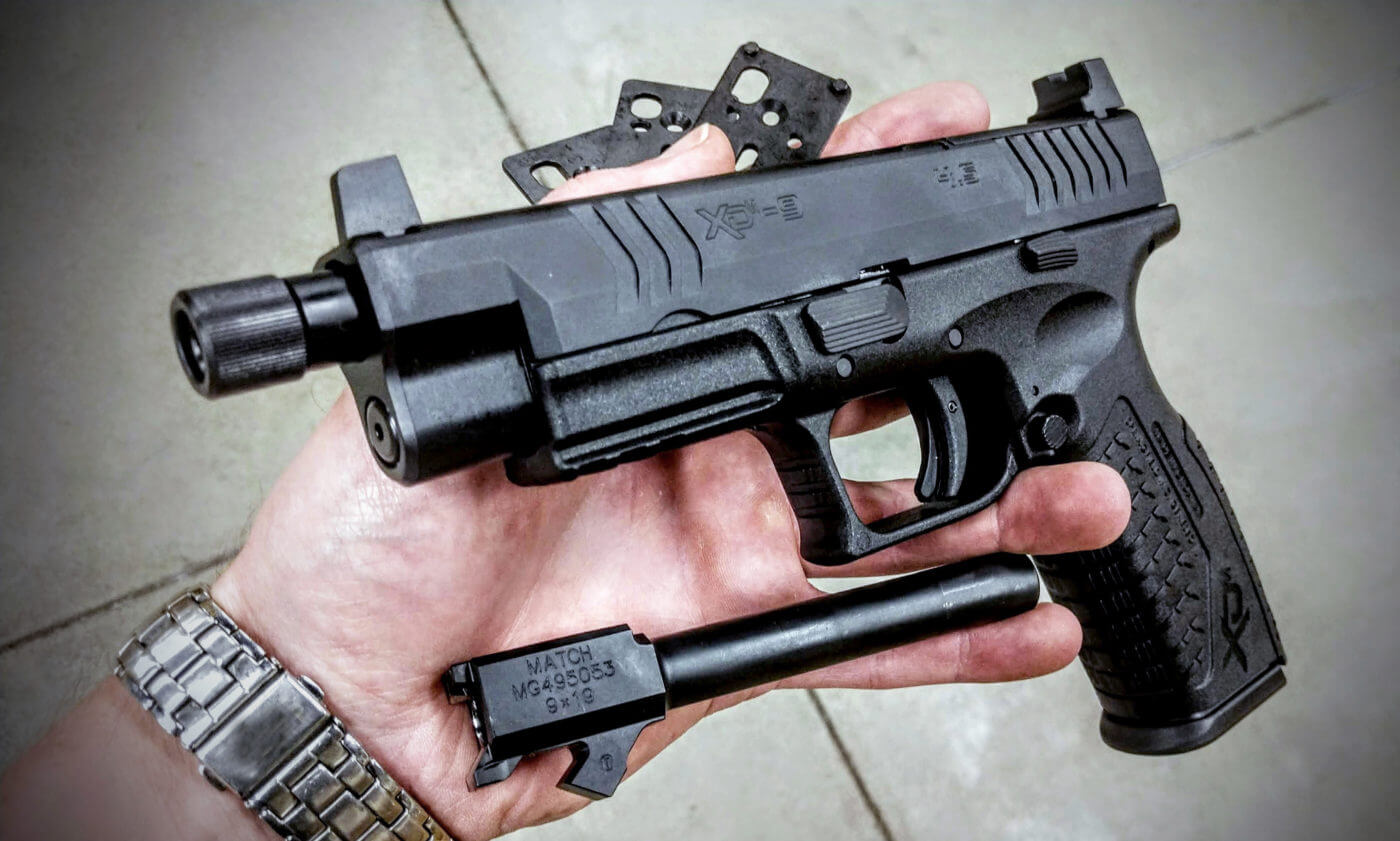 The complete specifications for the Springfield Armory XD-M OSP 9mm with a 4.5" Threaded Barrel can be found on Springfield Armory's website (see link at the bottom of the article). What we want to assess is what happens when gunpowder starts to burn and this pistol platform is put to the test. How does this pistol perform as a proven platform?
Hands-On
First off, let's get the elephant in the room out of the way here. The threaded barrel in a factory-configured handgun is a huge plus for shooters in a world becoming increasingly interested in suppressors. While not everyone may own a suppressor (yet), they are becoming more commonplace at gun ranges to rent, and legalized in more and more states every year for recreational sport, hunting and defense.
What is even more valuable with the XD-M OSP 9mm is you receive a traditional, non-threaded 4.5″ barrel as well as the extended threaded barrel. With both options, you do not limit your ability to choose holsters by only receiving a threaded barrel.
Another burgeoning trend in the firearms industry that is nearly as popular as firearms and silencers is the use of micro red dots. Their faster sight acquisition and target engagement help many shooters become better marksmen. Also, people who happen to have vision impairments and struggle with iron sights might be better suited for a micro red dot as well. The Springfield Armory OSP (Optical Sight Pistol) allows for shooters to choose their own micro red dot by offering a slide cut for optics, and they also provide a factory model outfitted with a Vortex Venom.
In the box you have veritable buffet of accessories to tailor your XD-M to the task at hand. There are three baseplates to mount the industry's most popular optics. You have all of the necessary additional screws and tools to mount all of this hardware with no further equipment or financial investment from the owner. As always, the box contains two 19-round magazines, a set of three total interchangeable backstraps, cable lock, cleaning brush, and some Lucas Extreme Duty Gun Oil.
The ability to fieldstrip the XD-M OSP 9mm at a moment's notice without tools or the need of pulling the trigger is a blessing. Maintenance is something most of us admittedly hate, so the easier it is the more likely we are to do it.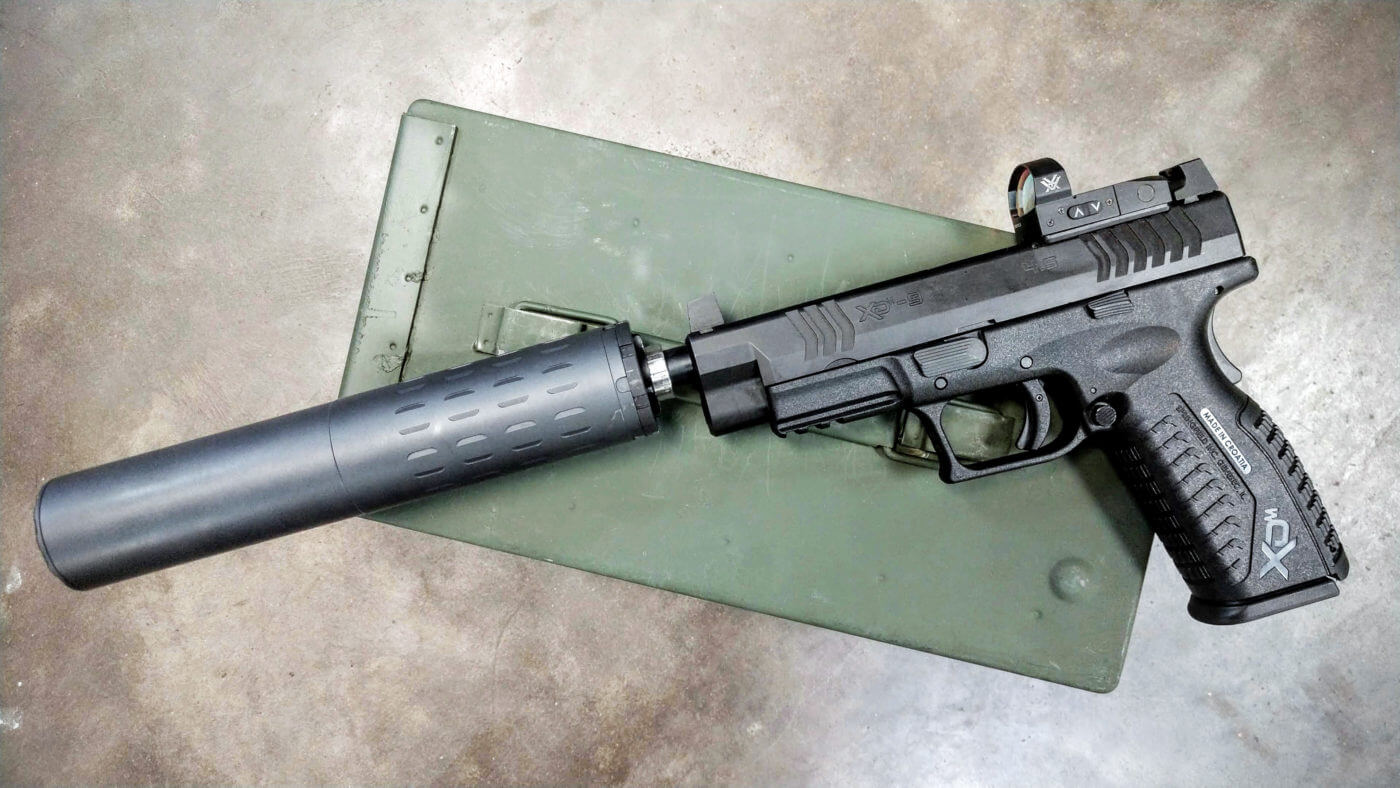 Range Time
Aside from the components, the XD-M OSP 9mm affords you, its performance is something to speak about as well. I ran a couple hundred rounds through this pistol shooting with bare iron sights as well as deploying the Vortex Venom red dot. With iron sights, I was easily accurate on steel out to 25 yards. My cadence shooting was slow and methodical, but accurate. When I switched over to using the Vortex Venom, my accuracy maintained while my speed increased significantly. I also tried it out with a Silencerco Hybrid 46 suppressor, and it ran like a top.
Being a younger individual, I naturally have good eyesight for iron sights, but a red dot makes sight acquisition significantly faster. I jumped on the red dot bandwagon roughly a year ago, and I am completely hooked. The Vortex Venom is robust, boasts a long battery life, and immediately levels up your accuracy and the distance you are capable of engaging targets.
Conclusion
Instead of investing $1K to $2K creating a complete weapon system of piecemealed parts that do not function well together, the Springfield Armory XD-M OSP 9mm is a factory-assembled package for a great price that flat-out runs! The only thing it doesn't do is brew you a pot of coffee in the morning.
Editor's Note: Please be sure to check out The Armory Life Forum, where you can comment about our daily articles, as well as just talk guns and gear. Click the "Go To Forum Thread" link below to jump in!
Join the Discussion
Featured in this article
Continue Reading
Did you enjoy this article?
80