In today's article, Yamil Sued examines the ProMag Archangel stock for the Springfield Armory M1A rifle. In the first video, the author highlights the stock's features while the second video is a range review of the installed Archangel M1A stock.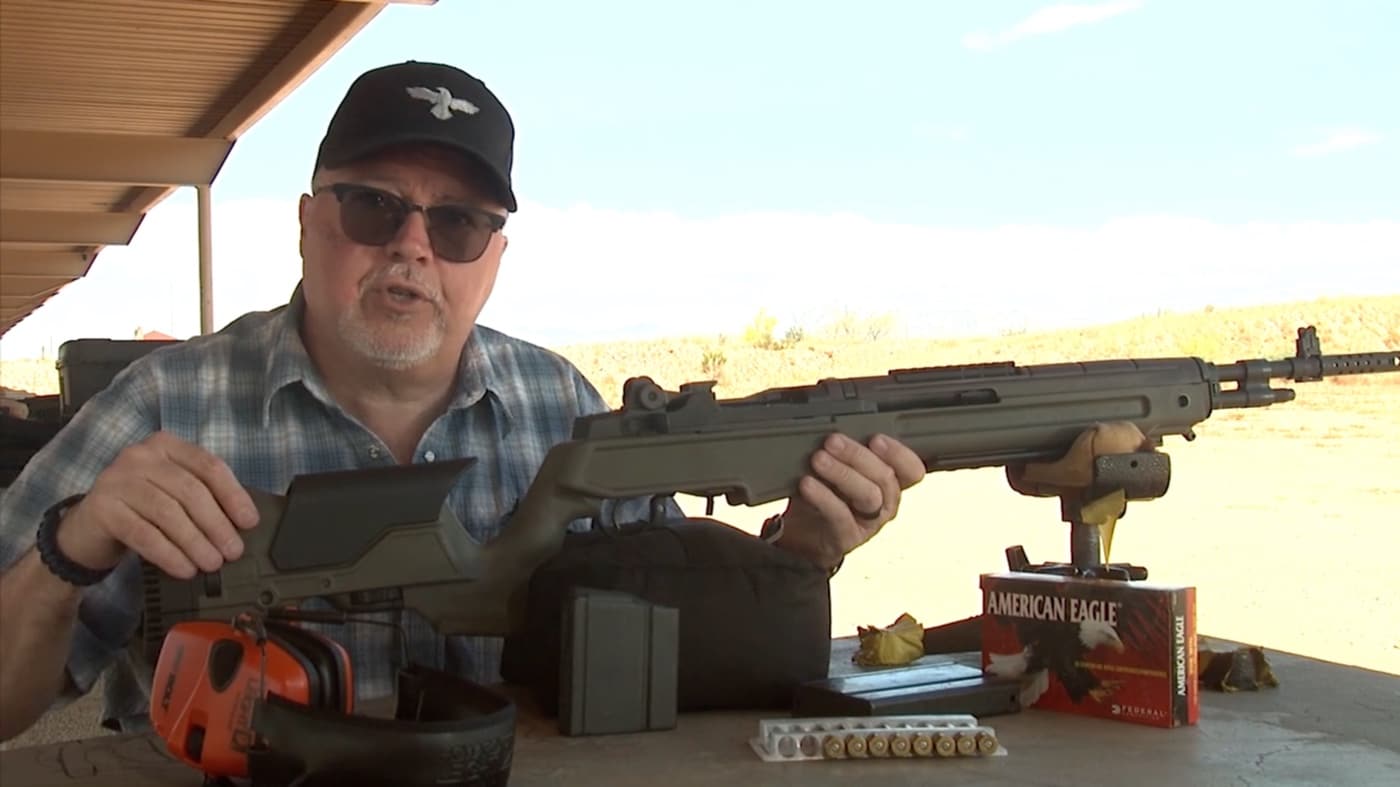 As a seasoned shooter and an enthusiast for Springfield Armory M1A rifles, the newest Archangel stock caught my attention. With its robust build and precision-enhancing features, the stock promises to be a precision upgrade for the M1A, a rifle that already holds a reputable position among shooting aficionados.
Let's take a look at some of its highlights.
Key Features of the Archangel Stock
Here are some of the important features in the Archangel M1A stock:
| Feature | Description |
| --- | --- |
| Material | High-strength carbon fiber and glass-reinforced black polymer |
| Weather Resistance | Impervious to weather |
| Solvent and Oil Resistance | Withstands all standard gun solvents and oils |
| Compatibility | Fits all original USGI standard M1A and M14 rifles |
| Adjustable LOP | Yes |
| Adjustable Cheek Riser | Yes with adjustable click wheel |
| Additional Features | Gooseneck-style stock, palm swell, soft rubber recoil pad, flared magwell, sling loops, and QD sling swivels |
| Weight | 4.2 lbs |
| Warranty | Lifetime |
| Country of Origin | Made in the USA |
In my hands, the Archangel stock felt remarkably solid. It uses high-strength carbon fiber and polymer construction. These materials are naturally resistant to harsh weather as well as typical gun solvents and oils. Additionally, the materials tend to do well over a lifetime of use without the need for refinishing/
The stock accepts any AK-pattern pistol grip and any MilSpec AR-style buttstock for additional customization.
Installation of the M1A Stock
Installing the Archangel stock on my Springfield M1A was a straightforward affair. Before getting started, I strongly encourage you to triple-check the gun to ensure it is unloaded. I also recommend you work in an area without live ammunition or distractions to prevent accidents.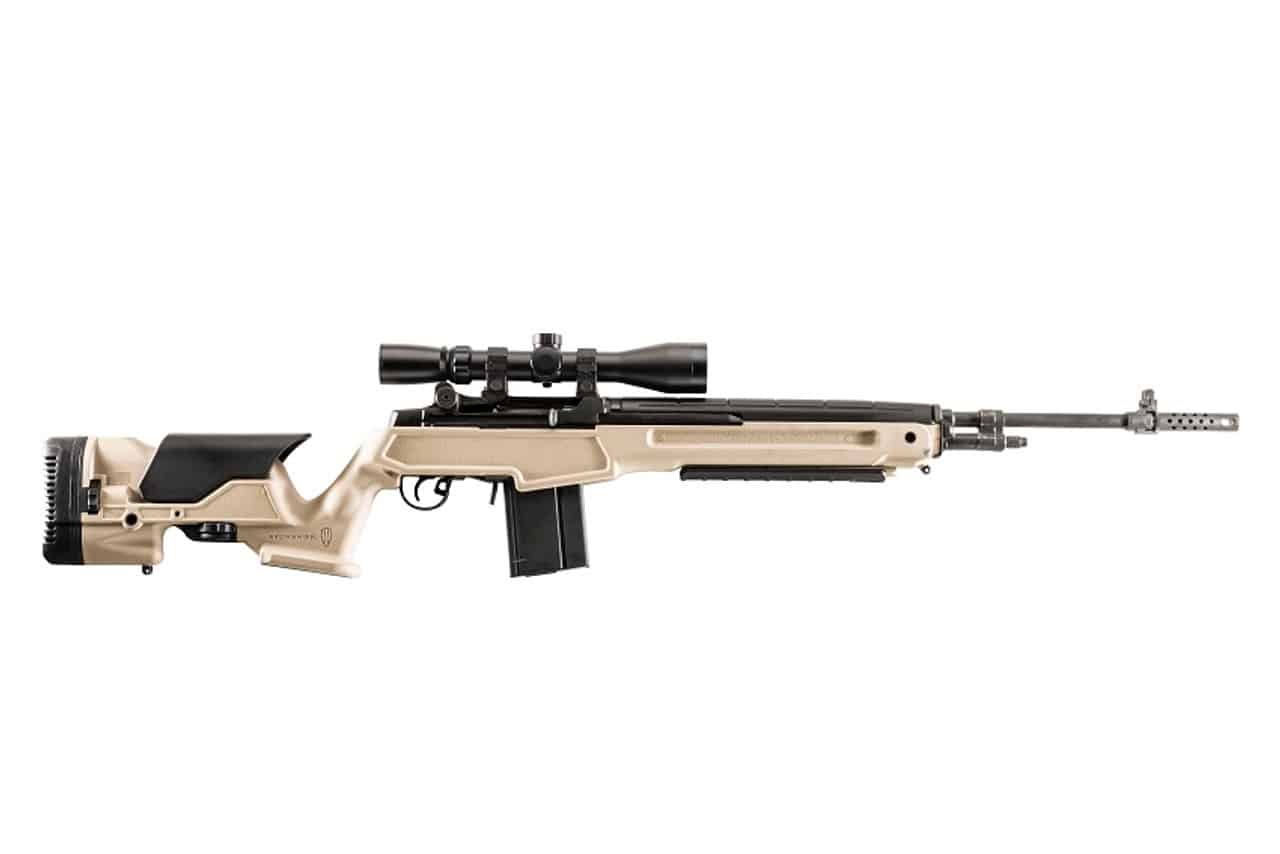 I found the fit was snug, and the barreled action dropped right into the Archangel stock without needing any specialized tools or excessive time. A standard gunsmithing screwdriver set along with a good gun mat or soft towel were the only tools I needed. Take your time and follow the instructions from ProMag, and you should be fine.
ProMag Performance
ProMag designed the stock so you can squeeze the maximum amount of performance from your M1A. Unlike a wood stock, this has an adjustable length of pull (LOP) and a cheek riser that I found to be particularly impressive. I was able to get a customized fit when shooting off of a bench. I found it to be very comfortable during extended shooting sessions.
When shooting at the range, I first noticed the enhanced stability. Once I got everything dialed in, my shots were consistent and accurate with a scope and the iron sights. I mentioned comfort above, and felt recoil was clearly reduced as the stock seemed to absorb the recoil impulse and minimized the impact on my shoulder. Range time was certainly more enjoyable with the softer recoil!
Aesthetics and Design
Right off, you are either a wood stock guy or prefer the performance offered by synthetics. If you are still reading this review, I can only assume you are ok with synthetic rifle stocks.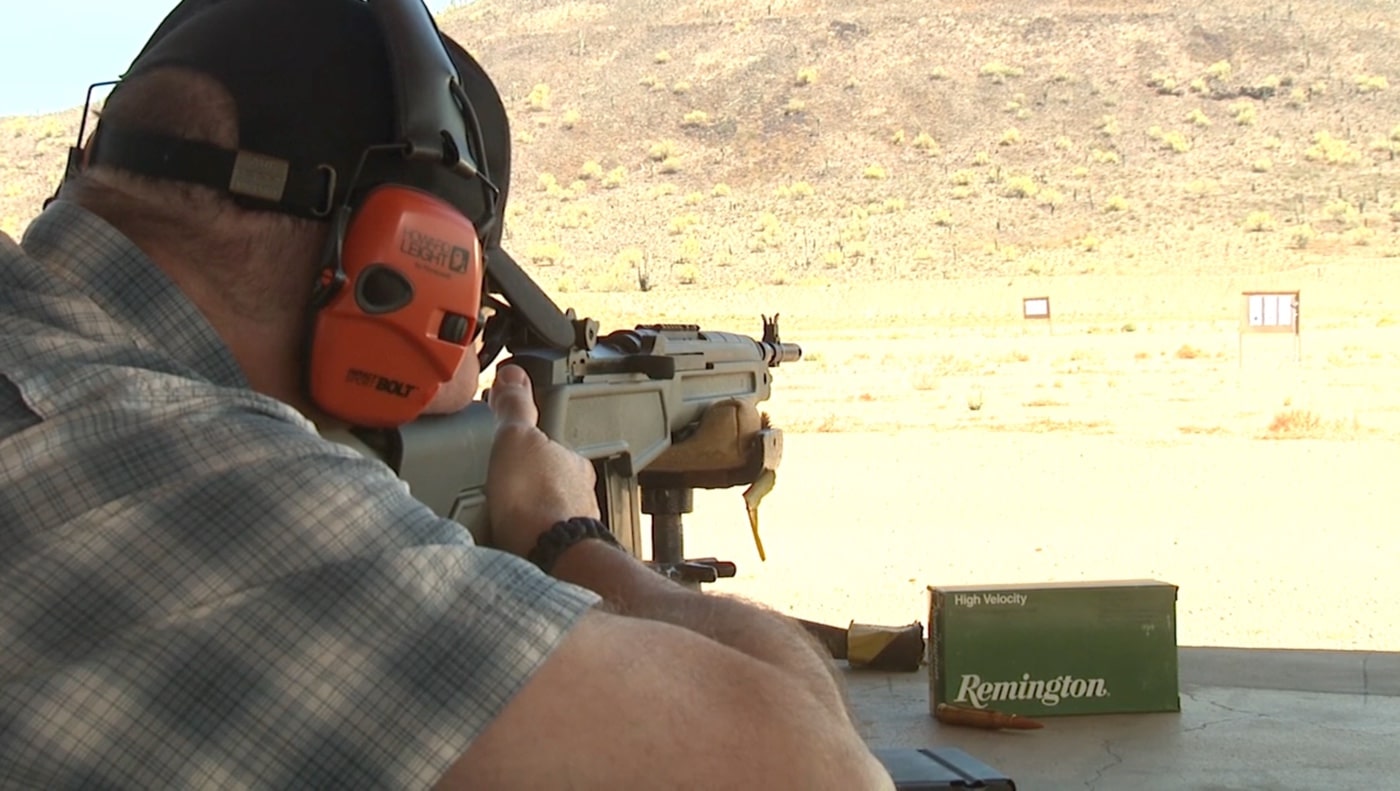 I found the Archangel stock to be sleek with a modern look. It appears refined yet has a tactical appearance. A gooseneck-style pistol grip has a palm swell that provided a comfortable and secure grip. I found it comfortable when shooting.
ProMag offers the rifle stock in several colors. Mine was black, but OD green and FDE are also available.
Pros and Cons
The Archangel stock undoubtedly elevated the performance of my M1A, providing enhanced stability, improved accuracy, and a comfortable shooting experience. However, nothing is perfect. Here's a list of pros and cons:
Pros
Durable Material:

High-strength carbon fiber and glass-reinforced black polymer ensure durability and longevity.

Weather and Chemical Resistant:

Impervious to weather conditions and resistant to standard gun solvents and oils.

Adjustability:

Features like adjustable length of pull (LOP) and an adjustable cheek riser allow customization for individual comfort and shooting style.

Compatibility:

Compatible with original USGI standard M1A and M14 rifles, offering a versatile fit for various models.

Enhanced Stability and Accuracy:

The design and features aim to enhance shooting stability and accuracy.

Ergonomic Design:

Gooseneck-style stock and palm swell provide a comfortable and secure grip.

Additional Features:

Comes with a soft rubber recoil pad, flared magwell, and sling loops which add to its functionality and user convenience.

Aesthetic Appeal:

Sleek, black, and tactical appearance that adds a refined look to the rifle.
Cons
Weight Consideration:

While not specified, the addition of a new stock may alter the weight balance for some shooters, which might require an adjustment period.

Price Point:

Depending on the budget of the shooter, the price point might be a consideration when comparing it to other available stocks in the market.

Compatibility with Non-Standard Models:

While it fits standard M1A and M14 rifles, compatibility with non-standard or customized models might be limited, requiring the involvement of a gunsmith.

Adjustment Learning Curve:

For beginners or those unfamiliar with adjustable stocks, there might be a learning curve in understanding how to optimize the adjustable features for personal use.

Bulk and Size:

Depending on personal preference, some shooters might find the stock to be bulkier or larger than desired, potentially impacting maneuverability or storage.

Installation for Novices:

While the installation is noted to be straightforward, individuals new to modifying their rifles might find the process a bit daunting without guidance.
Conclusion — The Best M1A Stock?
At the end of the day, the Archangel stock is a high-quality upgrade for the Springfield Armory M1A rifle. I liked its robust build and its performance-enhancing features. It contained all of the significant features I'm looking for in a rifle stock. I recommend the stock — especially if you plan on mounting a scope or other optic.
Alternatives
While the Archangel stock is an exceptionally good choice for the M1A, there are other stocks to consider. I encourage you to read our article Top 5 M1A Stock Systems to see some of the best alternatives.
Last updated: October 5, 2023
Join the Discussion
Featured in this video
Continue Reading
Did you enjoy this video?
22