The 10mm is an undeniably powerful round, born in the mid-1980s from disappointment with the perceived inadequate performance of the 9mm. The cartridge was designed from the ground up to have immense stopping power, and would prove itself to be a capable performer in both self-defense and hunting applications.
Proving the Perception
But how powerful is it, exactly? We all hear about how terrific the 10mm is, but what if we put it to the test?
I decided to do just that, taking a Springfield Armory Range Officer Elite Operator 10mm 1911 and running three different 10mm loads through it and into ballistic gelatin. Check out my video above to see how it all did on the range.
I selected three loads, all with bullets weighing 200 grains, and covering both high-performance hollowpoint defensive loads as well as basic FMJ ammo. I tested Federal Personal Defense HST, Speer Gold Dot Personal Protection Gold Dot Hollowpoint, and CCI Blazer FMJ range ammunition.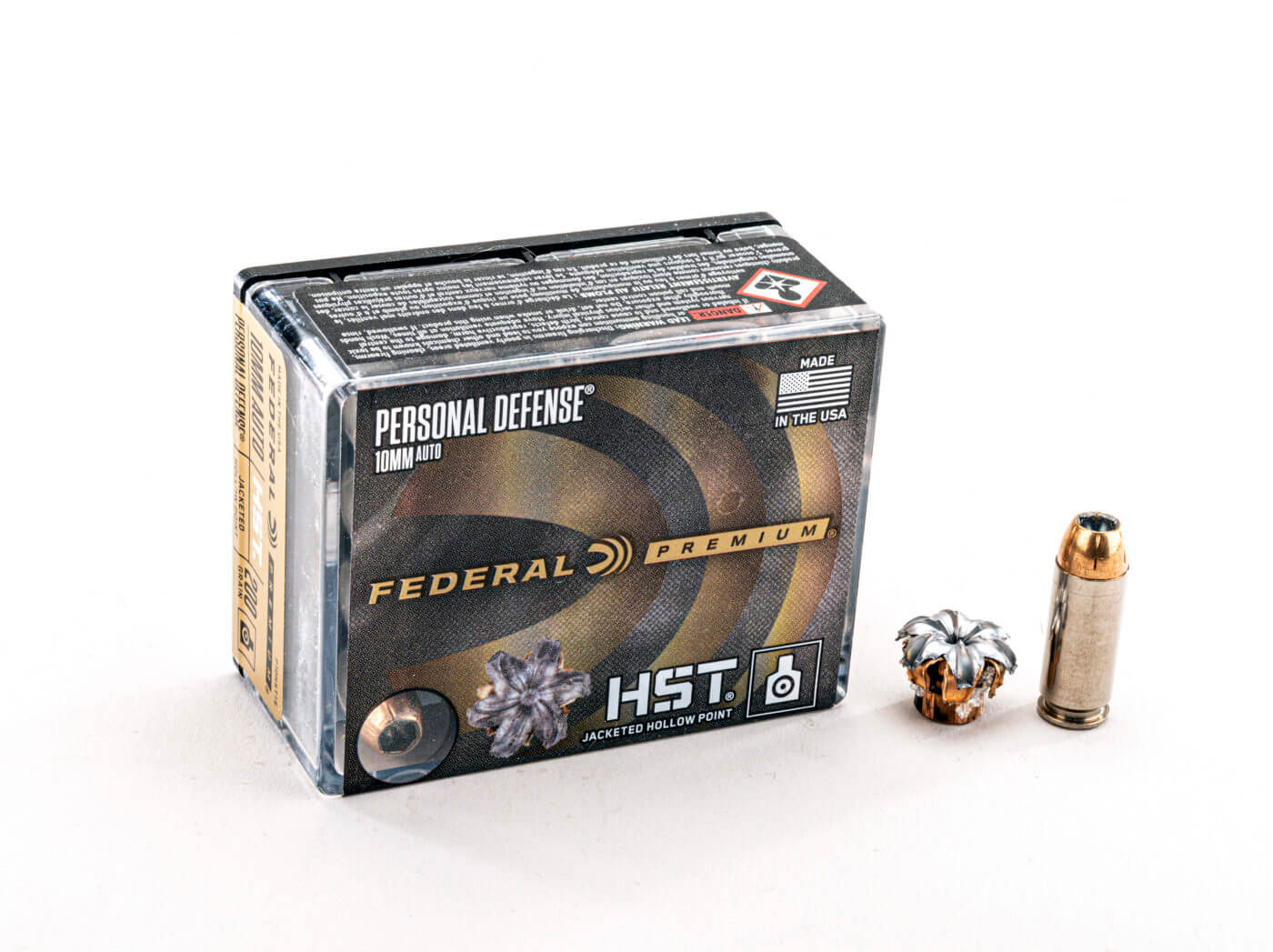 How It Did
I set up a 32″-deep batch of ballistic gelatin and set about running all three loads through the RO Elite Operator 10mm. I was very impressed with the performance of all three loads, and found that the 10mm does really push out some power.
Both the Speer and Federal penetrated to roughly 18″ deep in the gelatin (within 1″ of each other), and expanded very nicely. These are both very powerful and effective rounds. With the Blazer load, the FMJ punched clean through all 32″ of the gelatin, and impacted heavily on the safety berm behind it.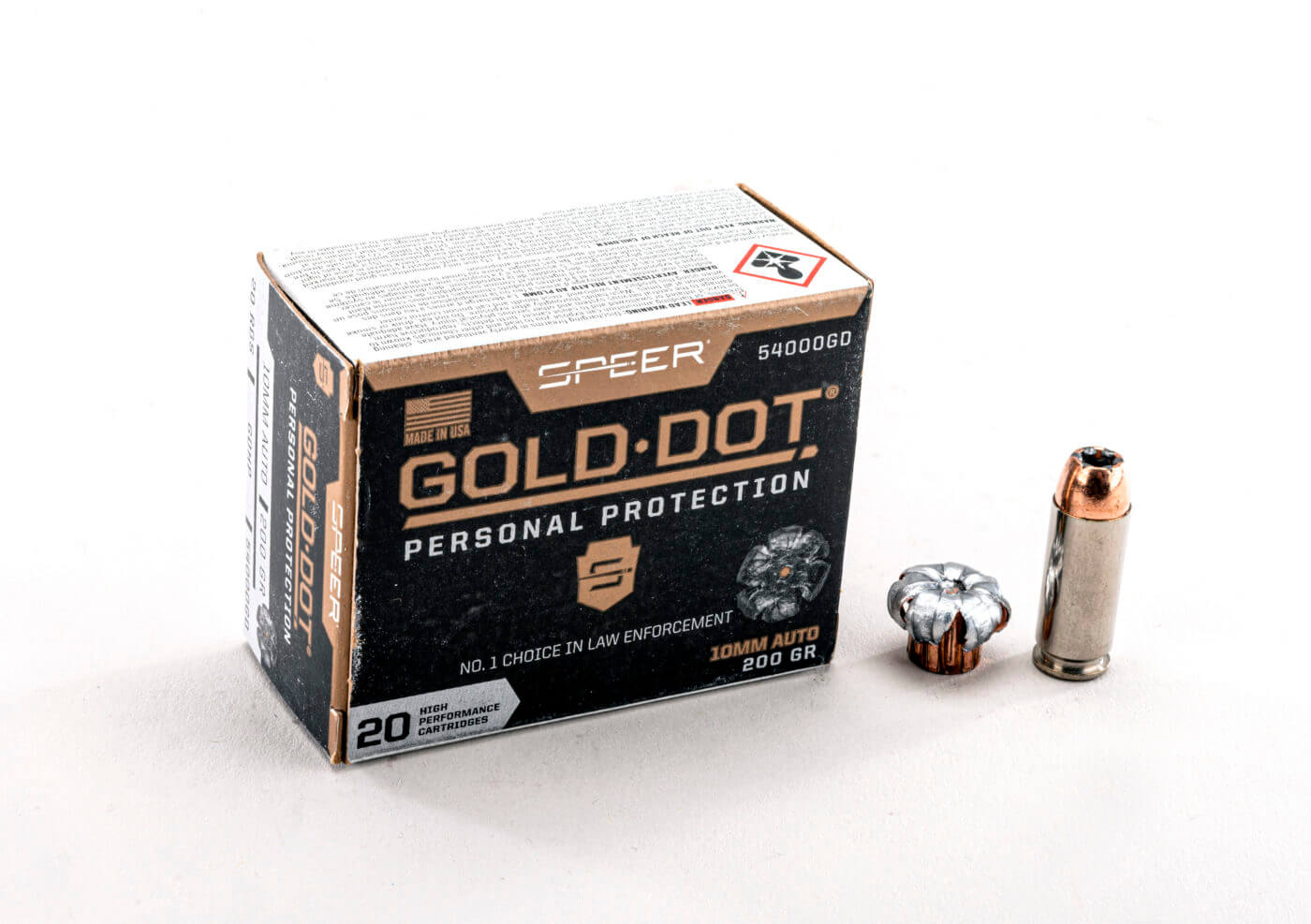 I also chronographed all three 200-gr. loads to see how they performed. The Federal HST came in at an average of 1,130 fps, the Speer Gold Dot at 1,100 fps, and the Blazer ammo at 1,030 fps.
Conclusion
My test was intended to show ammunition performance and penetration of the 10mm round, both hollowpoint defensive rounds and FMJ range ammo.
I think that the results speak for themselves — the 10mm is an undeniably powerful round, and one that clearly will excel in both a hunting and self-defense role.
Editor's Note: Please be sure to check out the new The Armory Life forum, where you can comment about our daily articles, as well as just talk guns and gear. Click the "Go To Forum Thread" link below to jump in!
Join the Discussion
Products in this video
Did you enjoy this video?
23