If you just want a quick review of Mike Seeklander's excellent "Your Defensive Rifle Training Program" book, here it is. First off, buy it; it's worth it just for the lists of drills it contains. This is a very dense book that is packed to the brim with expert-level information. It's amazing, and I've learned enough that I've forgotten some of it already, so I keep consulting it. Seriously, this is an amazing resource. In fact, I picked out one of my favorite drills from the book and ran it in the video above.
The long review starts now. Mike Seeklander is a U.S. Marine, LEO and professional firearms instructor. He's a pro-level competitive shooter and even a Top Shot contestant. He's done it all in one way or another and he clearly knows his way around a rifle and handgun. While you can be really good with a gun, that doesn't make you a good instructor. Mike is clearly an incredible instructor; throughout the book he easily explains complicated concepts in a very simple manner.
Diving In
The book itself covers a lot, and if you are new to rifles and carbines this is a great place to start. For those of you currently buying your gear, chapter three goes into depth about choosing and accessorizing your rifle and gear. It covers weapon types, ammunition and more. Mike even takes a backseat in some areas and allows other experts to give their advice. Their contributions are awesome, and it's very valuable information.
Outside of gear, guns and ammo, Mike covers the mental and physical preparation required for a fight. These are valuable chapters, and the physical fitness section not only advise you on what to work out, but why you should if you are serious about the fighting rifle. He even drops further advice on what programs and books to check out.
Rubber Meets the Road
From there we go into rifle training, and boy do we get into it. There's so much Mike covers that this could be considered a total reference guide to using the rifle. It starts at the very beginning of the basic fundamentals, and goes into malfunctions, reloads, and transitioning from rifle to pistol.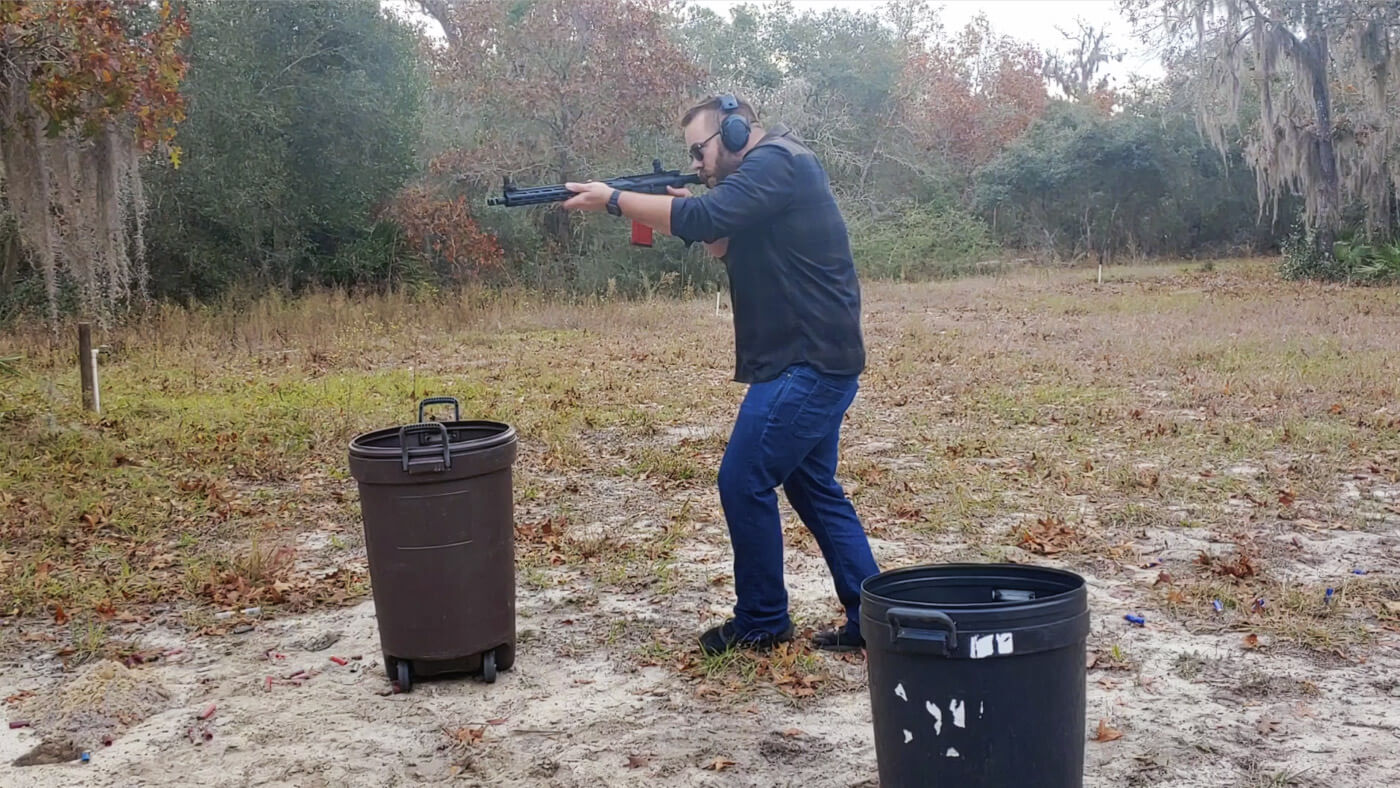 It goes on and on and gets into drills where he talks running the drills dry and live, and then lists a series of routines you can follow. My overall favorite drill is the Shooting and Moving Multi-Directional Live Fire Drill, and that's what's in the attached video at the top of this page.
Past that he even explains ways to get the most out of your training using different tools, including documenting your training.
Presentation Matters
The book's presentation is very clean and broken down into simple and understandable sections. Everything in the book is easy to understand, and the abundance of clean, clear, high-definition photos is a nice touch and a necessity to see many of the techniques explained.
You aren't just told, "Do this, no questions." Mike explains why you should do what he is doing a certain way and why he teaches it that way. I can't recall a single time he says, "this is the only way to do it." The book seems to be ego-free as far as I can tell. That's refreshing from a teacher with clearly so much skill.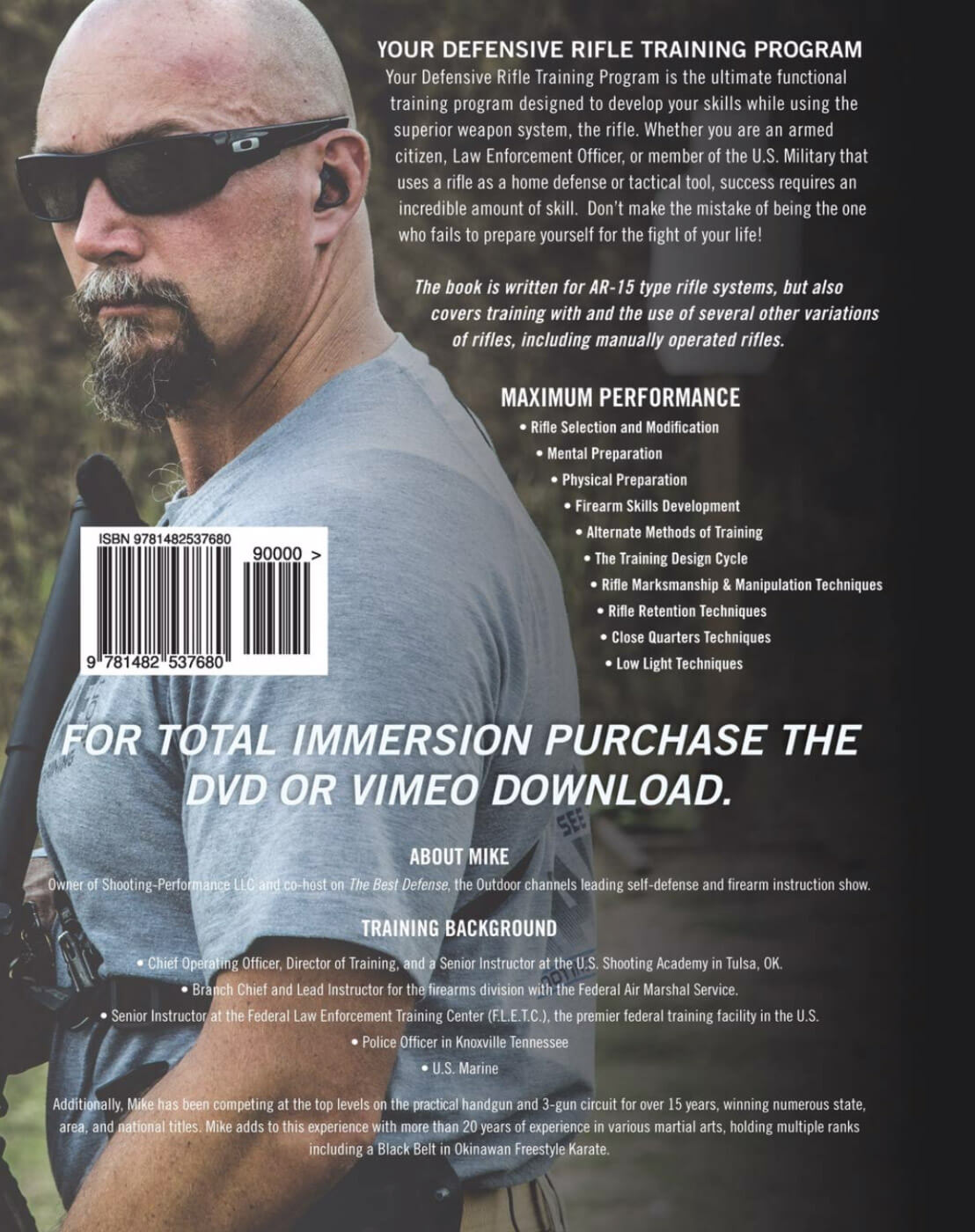 Conclusion
If you can't tell, I'm pumped about this book. It's well made, presented well, and the information is absolutely awesome and is best read with a rifle by your side to allow you to practice as you read. Seeklander also offers companion videos to support the content in the books.
Frankly, I feel like I moved through it a little too fast, so I'm going to move through it again, take my time with each chapter and learn as I go when applicable. It's worth a look for both new and experienced shooters, so give it a peek and let us know what you think. Also, Seeklander has a full series of books, so be sure to check them all out!
Editor's Note: Please be sure to check out the new The Armory Life Forum, where you can comment about our daily articles, as well as just talk guns and gear. Click the "Go To Forum Thread" link below to jump in!
Join the Discussion
Featured in this video
Continue Reading
Did you enjoy this video?
27