What's the purpose of your range time? Is it to have some fun? Is it to enhance your skills? Is it both?
The first question I have for you is, do you have a plan for your days at the range? Most of us plan endlessly in our daily lives from our route to work to our daily tasks on the weekends. Often, we want to go to the range and have fun and just decompress. But is this the best course of action? I would say the best course of action is to have a solid plan for your range day that will not only let you have some fun, but also streamline your range day and make sure you get the most benefit out of it.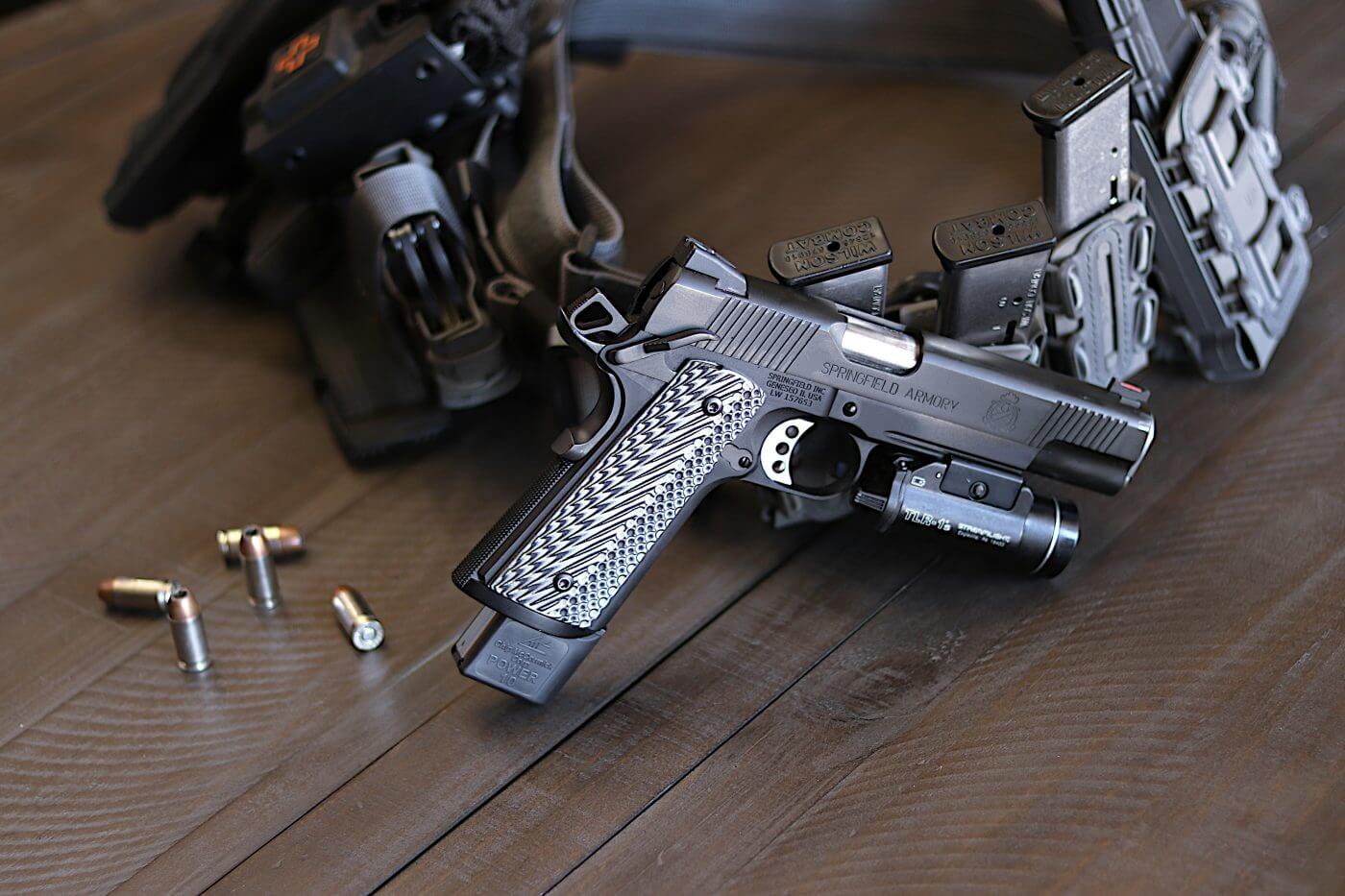 Plan of Action
One of my favorite range day drills is Dot Torture. I know, it sounds like a bit much. But, this can be a fun drill that can be competitive and help you work on all of your firearm skills. This target is readily available online for free and helps shooters at all skill levels work on everything from presentation to trigger control. On top of this, it only requires 50 rounds to run. So, you can maximize your training and range time without breaking the bank.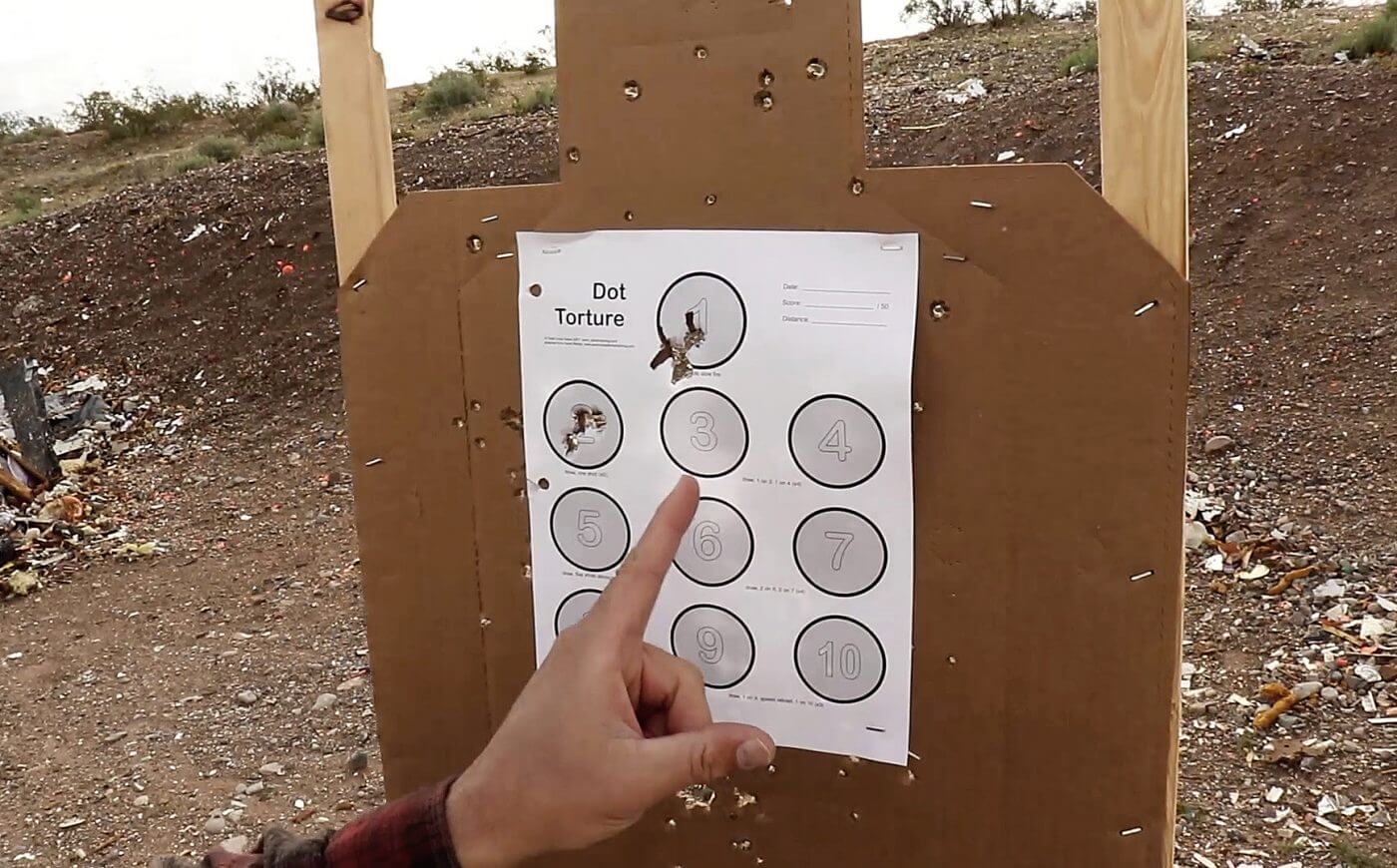 If you are a beginner, you will learn to self-diagnose with this target. On the other hand, a more advanced shooter may want to push the distance and speed. This target can be used at indoor ranges as well as outdoor ranges with a pistol or a rifle.
Getting It Done
So what is this "Dot Torture" target, exactly? Each circle on the target works a different drill from either the holster or the low ready if need be. There are a total of 10 circles on the target. The drills start with five rounds of slow fire and progress through transitions, reloads, draw and presentation, strong hand only and off-hand only. You can see me running through these drills in the video at top.
This drill can be run at your own pace and should be used for accuracy accomplishment initially. You can then start to push the limits of speed, while ensuring you maintain a high safety standard.
Do You Want To Improve?
Take back your range day with a solid plan of action. This simple and effective target and drill will provide you with a streamlined range session, save money on ammo and range fees, and work those perishable skills you have.
So, get out there, have some fun, and refine those shooting skills!
Editor's Note: The Springfield Armory 1911 that Mike Mills used in this piece is no longer offered, but we have listed a comparable model from the current line below.
Also, be sure to check out The Armory Life Forum, where you can comment about our daily articles, as well as just talk guns and gear. Click the "Go To Forum Thread" link below to jump in!
Join the Discussion
Featured in this video
Continue Reading
Did you enjoy this video?
82