Scourge of Russian Tanks — The
FGM-148

Javelin
February 11th, 2023
7 minute read
Lockheed Martin, which is currently the world's largest defense contractor, released the Javelin in the 1990s, and remains the main producer of the man-portable anti-tank system that first entered service in 1996. Designated the FGM-148 Javelin Advanced Anti-Tank Weapon System-Medium (AAWS-M), it has been continuously upgraded, and has been extensively used by U.S. forces in Iraq and Afghanistan.
However, it has proved to be a serious game-changer in Ukraine where it has been employed successfully against Russian T-72M and even T-90M main battle tanks (MBT).
To date, at least 5,000 Javelins have been sent to Ukraine, and as a result, Lockheed Martin announced that it would nearly double the production to 4,000 a year to ensure that American stockpiles are maintained. In addition, efforts have been ramped up to produce the missiles for the weapon — as Ukrainian officials said in March that up to 500 missiles were being fired daily!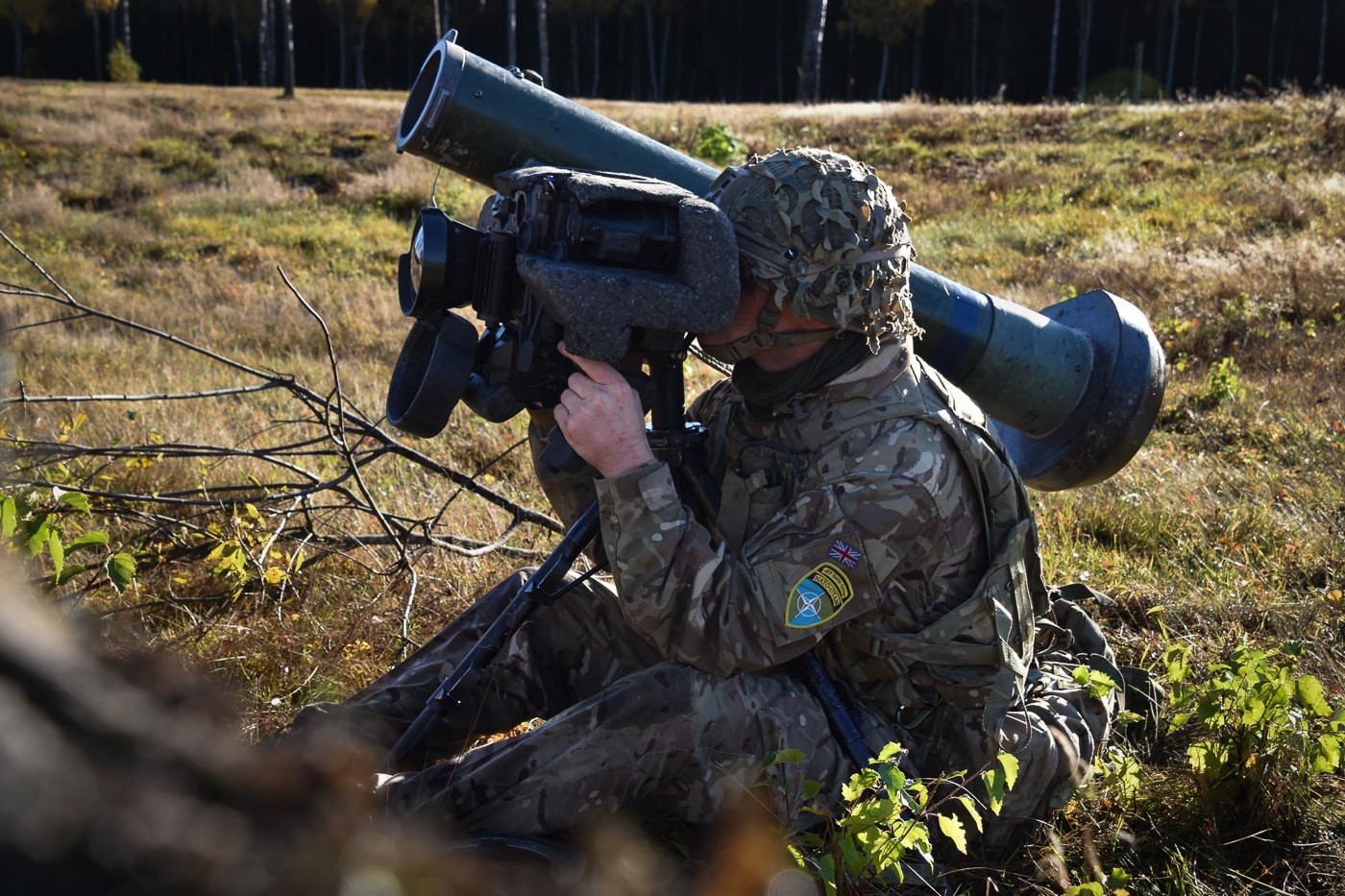 It is small wonder some Russian tank crews have even refused to go into the fight.
Fire-and-Forget
While a variety of anti-tank weapons have been employed in Ukraine to great effect, the Javelin has been among the most successful. Its ability to destroy Russian tanks — notably the T-72M — has been noted for a number of factors, including that it has an effective range of about 1.5 miles. That can allow the operators to remain considerably farther from the tanks than analogous anti-tank weapons that are also in service.
Moreover, as it is a passive weapon, tank crews largely can't even detect a Javelin in the area until it's fired. Because it produces very little backblast — especially when compared to other anti-tank systems such as the BGM-71 TOW missile — Russian tanks often don't even know that a missile was fired their way.
The FGM-148 is a fire-and-forget platform that utilizes an automatic infrared guidance. That allows the user to take cover and avoid counter-fire immediately after launch. By contrast, the wire-guided TOW required that operators stay put until the missile strikes, meaning they were in harm's way until the round hit the target. The Javelin allows the operator to "shoot and scoot" — meaning to fire and then take cover before the tank even has time to react or return fire.
Multi-Component Weapon
The system actually consists of three components, which include the Launch Tube Assembly; the Command Launch Unit (CLU — pronounced "clue"), the targeting component of the two-part system, which has three views to find, target and fire the missile; and the actual missile. The CLU offers a day field of view, with 4X magnification, which is generally used to scan areas in visible light for daytime operations. There is also a wide field of view (WFOV), which provides 4X magnification for night view; and narrow field of view (NFOV) with a 12x thermal sight to better identify target vehicles.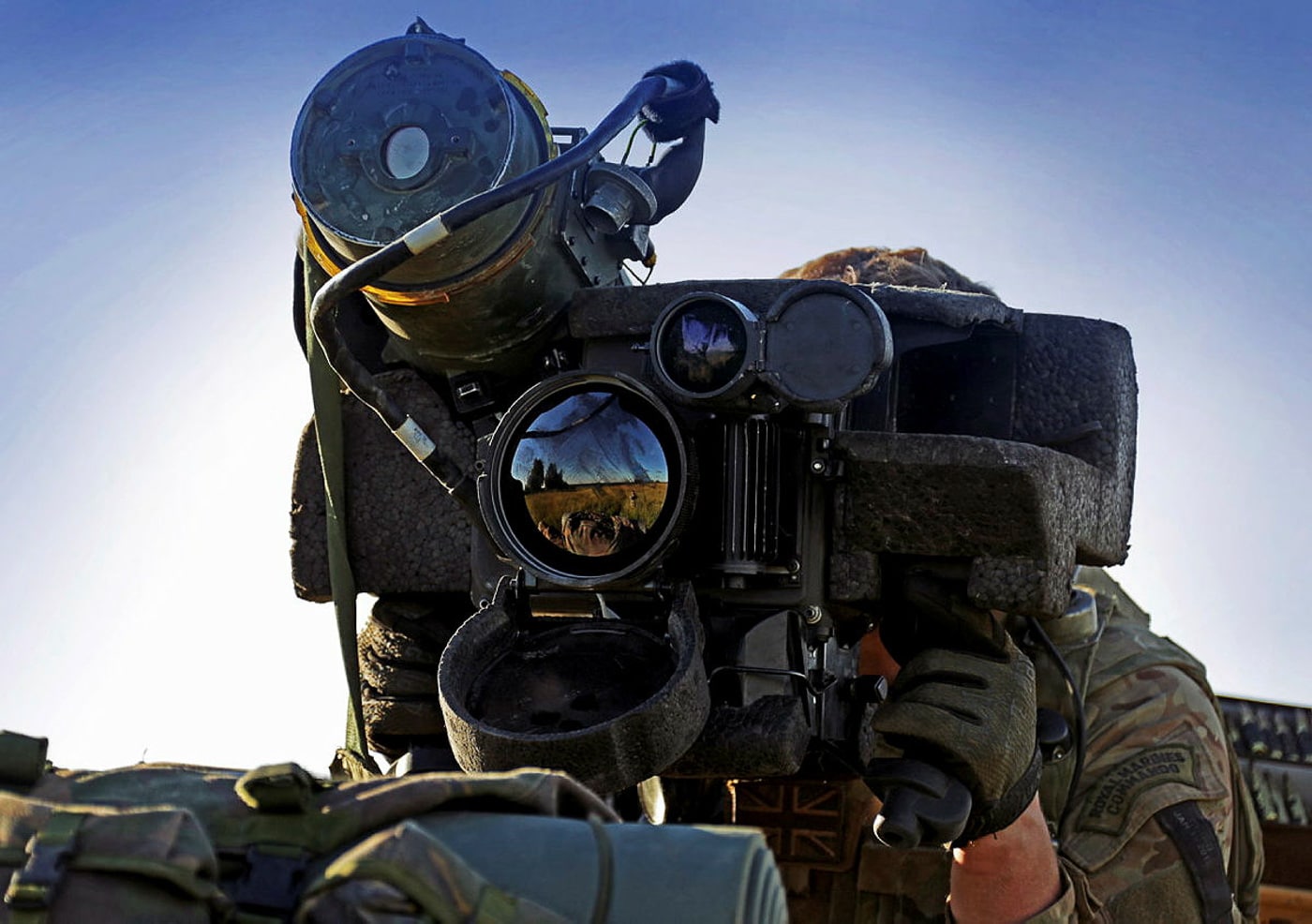 Since the introduction of the original "Block 1" CLU, the U.S. Army developed a lightweight model that is 70 percent smaller and 40 percent lighter, while offering a 50 percent improved battery life.
Unlike most rocket launchers, which require a large clear area behind the gunner due to the backblast, the Javelin was developed with a soft launch mechanism. Essentially, a launch motor utilizes a conventional rocket propellant to eject the warhead from the launcher, yet it stops burning before the missile actually clears the tube. Then a flight motor is ignited only after it sufficiently clears the operator.
As a fire-and-forget missile, the warhead is equipped with an onboard imaging IR system that provides an onboard tracking system. The seeker further allows the missile to track a target and alter its flight path accordingly. All this is how the FGM-148 Javelin's HEAT (High-Explosive Anti-Tank) warhead has been seen more than capable of defeating modern tanks by striking them from above where the vehicle's armor is the thinnest.
In Ukraine, this has allowed the anti-tank missile to hit the turret near the ammunition storage — a flaw that western observers first noted with the T-72 during the Gulf War in Iraq in 1991. The result is that the turret can often be blown-off from the hull, and which the media has dubbed a "jack-in-the-box effect."
In addition to targeting armor, the Javelin can also be used against fortifications in a direct attack fight.
Lockheed Martin has also steadily improved the weapon and in 2020 introduced the Javelin FGM-148F, which featured an advanced multipurpose warhead.
"The MPWH incorporates the latest generation shaped charged technology to defeat present and future advanced armored threats while adding a fragmenting steel warhead case to significantly improve lethality against soft targets and light armored vehicles," Lockheed Martin explained.
Even before its use in Ukraine, the Javelin had been employed in some 5,000 successful engagements in Afghanistan and Iraq, and it has also been deployed to fighters in the Syrian Civil War and the Second Libyan Civil War.
FGM-148 Specifications
| | |
| --- | --- |
| Type | Guided missile launcher |
| Caliber | 127mm (5") |
| Missile Weight | 26 lbs. (11.8 kg) |
| CLU Weight | M98A1 CLU: 14.1 lb (6.4 kg) with battery, carrying bag and cleaning kit |
| Missile Length | 43" (110 cm) |
| Launch Tube Length | 47" (120 cm) |
The downside of the Javelin has been its cost. While it is one of the most capable anti-tank platforms in the world today, it is also one of the most expensive. Each Launch Tube Assembly and CLU cost around $120,000, while the missiles are around $78,000 according to a Pentagon Fiscal Year 2021 (FY21) budget report — while some media outlets have suggested the cost is double.
Even with the higher-end price, it is still a good investment given that each T-72M tank is worth some $4 million while the T-90M even more.
The Javelin in Pop Culture
Despite the great success that the weapon has seen around the globe, even after three decades in service, it hasn't been widely seen in the movies or on TV. One factor is that the weapon is currently in service with the military, and due to contracting issues, it can't be sold on the civilian market.
That aforementioned cost is certainly a factor as well — and even few big budget Hollywood productions can likely afford multiple takes that could cost $100,000 each!
Thus, it has only appeared on the big screen a handful of times, beginning with 2005's War of the Worlds. It has since appeared in Cloverfield, Red Eye, White House Down, Batman v Superman: Dawn of Justice, and Whiskey Tango Foxtrot. Most of the missiles fired appear to be CGI; again, likely due to the cost.
The Javelin has been seen in numerous video games — some of which incorrectly suggest it is disposable or requires a lock-on — including ArmA: Armed Assault, ArmA II, Call of Duty 4: Modern Warfare, Battlefield 4 and America's Army. The latter game is worth noting as it first depicted the weapon way back in 2002, just six years after it first entered service.
Collecting the FGM-184 Javelin
For ordnance collectors, a good copy of the FGM-184 Javelin will likely have to do. A handful of PVC tubes with polystyrene have appeared online — and don't appear all that different from what likely was used in a few of the aforementioned movies.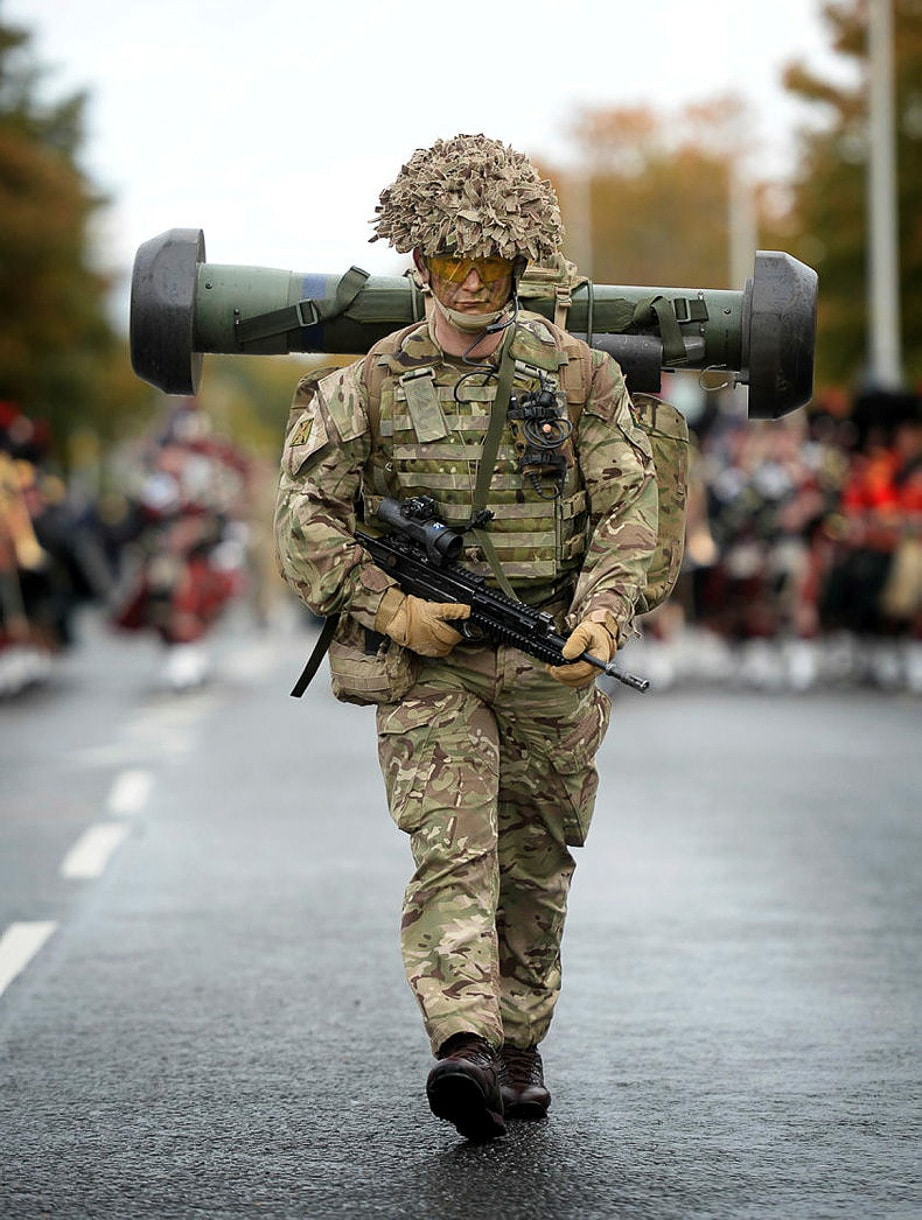 This is a matter of cost but also the fact that the military doesn't often sell these items as demilled surplus. In fact, unless someone makes a good static display model or an Air Soft version, the FGM-148 Javelin could be one weapon that few — if any — collectors will likely ever own.
Editor's Note: Please be sure to check out The Armory Life Forum, where you can comment about our daily articles, as well as just talk guns and gear. Click the "Go To Forum Thread" link below to jump in and discuss this article and much more!
Join the Discussion
Continue Reading
Did you enjoy this article?
323