First Look: Alexo Athletica x Springfield Armory Readywear
April 5th, 2022
7 minute read
Springfield Armory has a hard-earned reputation for high-quality CCW gear, with products like the Hellcat series offering users highly capable defensive tools refined and tuned to their needs. And this tradition of providing the best available EDC gear continues with the new Alexo Athletica x Springfield Armory collection of readywear clothing.
This specially curated collection is designed for those living an active, prepared lifestyle. The premium line of apparel combines stylish looks with the ability to carry life-saving defensive gear. An active lifestyle is more than hours clocked at the gym, so this versatile line of dynamic clothing gives you the ability to go prepared.
A Solid Foundation
Alexo Athletica was founded in 2017 by Amy Robbins. Robbins, an avid runner who had faced a few bad experiences while out on runs, recognized the need for clothing that combined style and exceptional design with the ability to carry a defensive firearm discreetly. When she saw there weren't many good options on the market, she jumped on the opportunity to fill that void, all the while helping to create a movement for empowered carry.
Today, Alexo Athletica is a well-known brand in the firearms community. With a wide range of products and a strong social media following, the brand is rapidly growing into its own powerhouse. While the brand began exclusively by catering to female customers, the company has now expanded into the men's category as well.
When I reached out to Robbins about this expansion, she explained "Our mission to see men and women live prepared lives and our execution to get them there sets us apart from other clothing brands in this space. We understand that a prepared life comes from having a strong mind, body and set of skills to help you live as prepared as possible, and everything about our brand encourages that. We strive every day to be the brand that meets people where they are and empower them on this journey."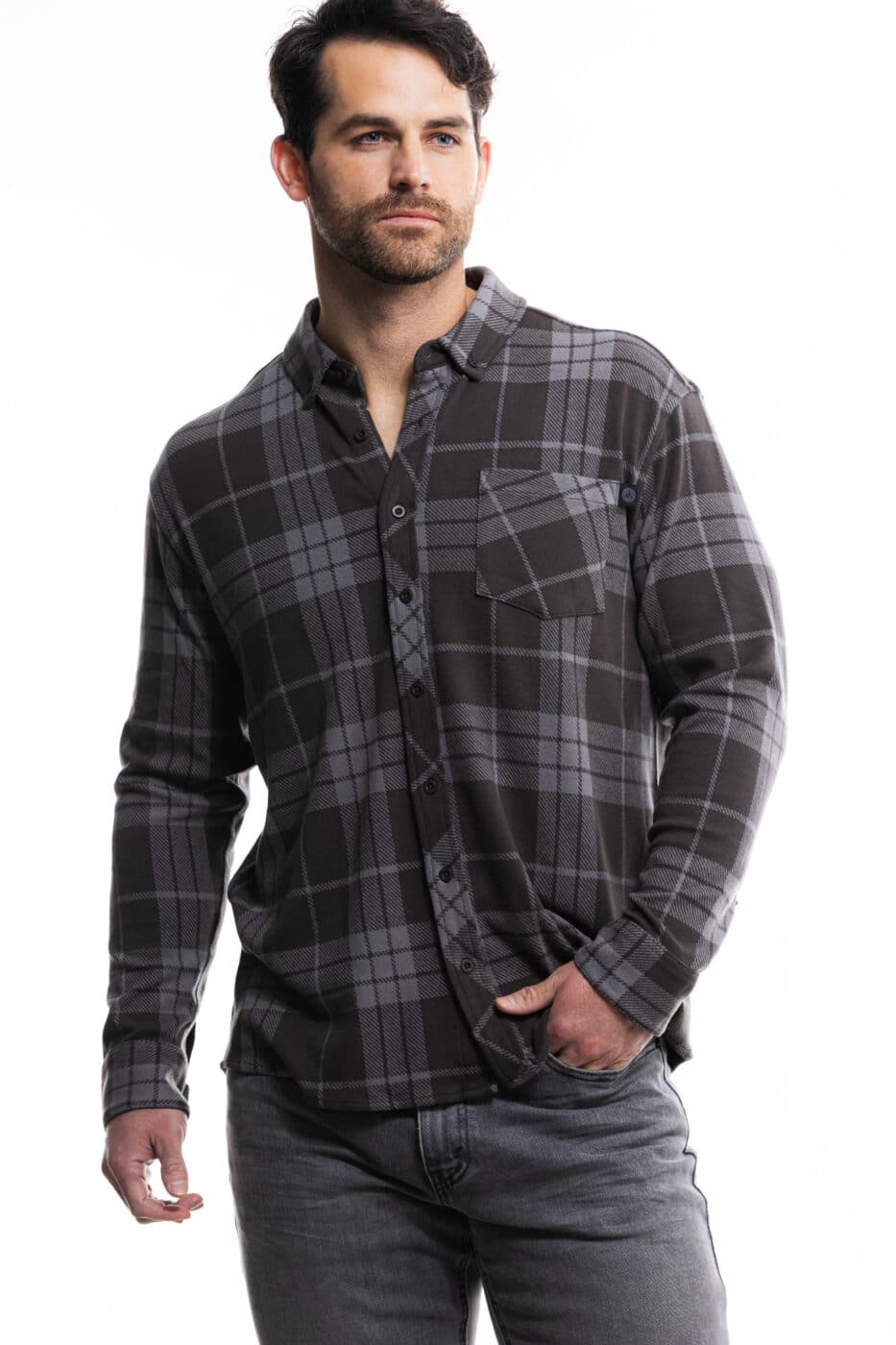 Alexo was quickly making a strong impression in the firearms community, something noted by Stefany Reese Toomer, Springfield Armory's Apparel Design & Merchandising Manager. What resulted was a joining of forces between Alexo Athletica and Springfield Armory to create the ultimate EDC readywear clothing line — Alexo Athletica x Springfield Armory.
"Springfield Armory is thrilled to be partnered with Alexo Athletica on this exciting, creative lifestyle project," explained Toomer to me during a recent conversation about the new line. "Alexo Athletica and Springfield Armory share the same vision for creativity and quality product innovation, so it's been a natural pairing from the start. The Alexo collaboration is a natural extension of Springfield's desire to bring the principles of self-reliance and personal protection to both men and women," she continued.
After speaking with both Robbins and Toomer, I understand why they were so eager and excited to collaborate on this project. When it comes to concealed carry, it can be intimidating trying to understand all the nuances involved. Deciding what gun you will carry is only part of the equation — figuring out how to carry it is a hurdle altogether unto itself.
Boasting a wide variety of styles and designs for all sizes for both women and men, the readywear line is designed for those on the go that want to always be prepared. The pieces offer both comfort and security. Each piece fits so well, you may even want to wear them every day.
I spoke with Robbins about why this collaboration with Springfield was so important, and why Springfield Armory was a good partner for this project. "I have been a big fan of Springfield personally since I began my journey with firearms. The men in my family were always raving about their guns, so as I got more into the concealed carry lifestyle, I started to follow what Springfield was doing," she told me.
"I was extremely impressed with the company's ability to really speak to its consumers. They have a visionary leadership team that understands the consumer market and the trends it's seeing, and I have always appreciated how they have directed their marketing efforts to meet those changing trends," continued Robbins.
Carry Your Way
The readywear clothing line is designed to be comfortable and convenient, with complementary lifestyle pieces dedicated to providing modern, functional apparel for men and women on the go. The line is made up of concealment-focused joggers, lounge pants and leggings, and a variety of complementary lifestyle pieces. This line of premium readywear was developed to ensure you look great and feel great while carrying the tools you need to defend yourself.
And having not only quality clothing for carrying your firearm but also a lot of options in the clothing line itself is important. To that end, the line includes a wide range of options and colors. For women, you have jackets, hoodies, leggings, lounge pants, tees, and scoop and laser-cut bras. For men, you have polos, joggers, jackets, hoodies and ultra-stretch flannels.
I checked out the line myself and found there are many fun colors and patterns, making it easy for individuals to add a range of attractive pieces to their wardrobes. The best part is there is a wide range of sizes, with women's sizes running XS up to 2X, and men's running from S to 3X.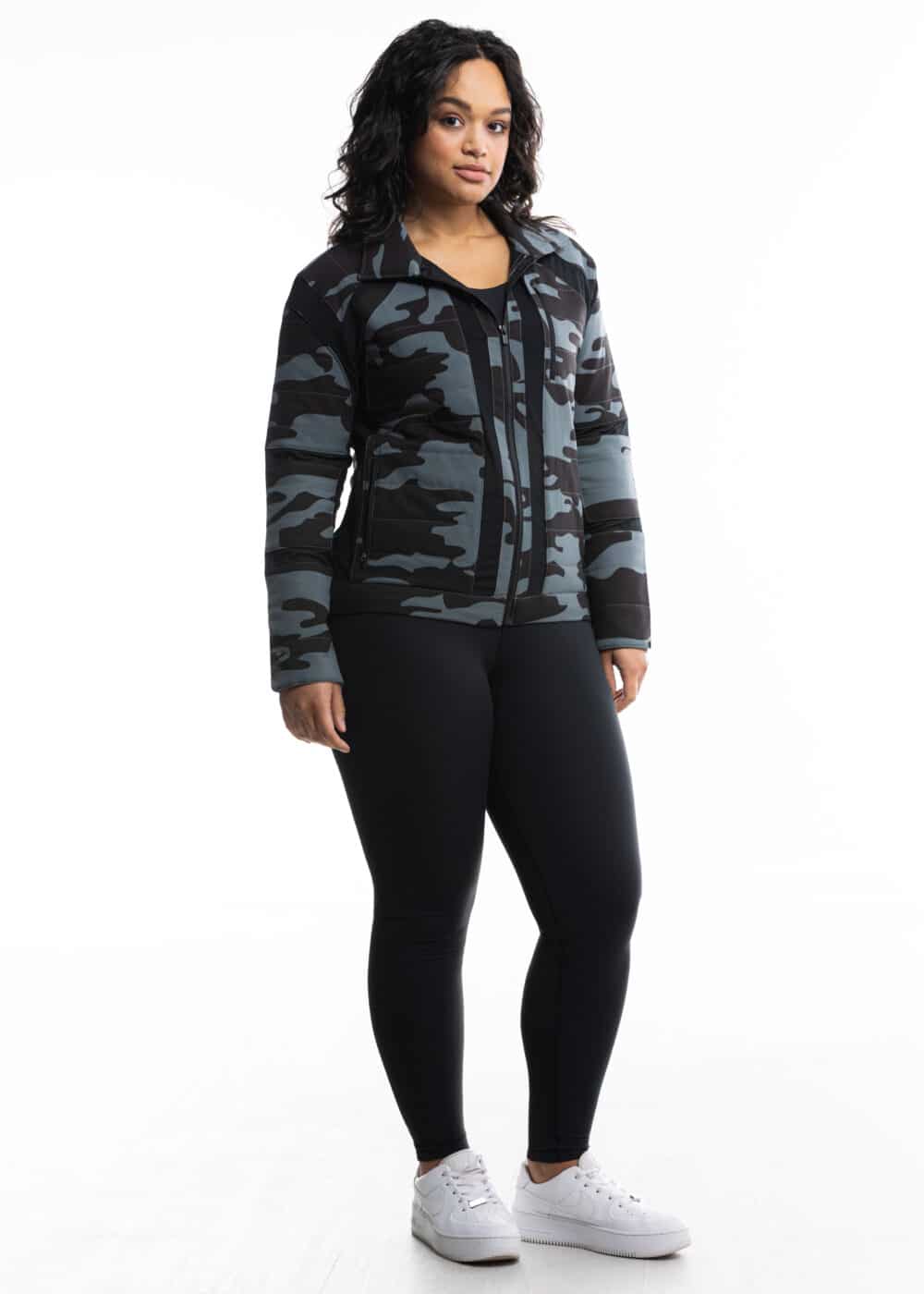 At the heart of the system is the readywear's patent-pending double pocket carry system. Built into all pants, the system features multiple pocket locations for the concealed carry mode of your choice as well as convenient, secure transport of additional magazines, cell phones and accessories. The reinforced high-compression waistband stands up to the weight of your concealed carry firearm and holds it securely in place during activity. Concealed carry pockets are designed for ease of carry of compact and micro-compact pistols.
The double pocket system is designed for seamless integration of the available ambidextrous DeSantis Flextech pocket holster for additional protection for the triggerguard. This minimalist holster delivers a smooth, clean draw, while the rubberized exterior coating keeps it secure in the pocket of your choice.
Clearly, the way you carry can be just as important as what you carry. Toomer believes that clothing is an essential element of a concealed carry set-up. "The clothing you wear affects everything from position to draw speed and the actual concealment of the gun itself," she said to me.
The best thing about the line for me is that it combines concealability with comfort. In my opinion, you get the best of both worlds with this line. Robbins told me, "In the past, carrying was more of a chore as you had to constantly be finding the right accessories to help you conceal. By integrating the ability to carry into the clothing, we have been able to make simple, comfortable carry a way of life." I would have to agree with her.
"We realize that when you choose to carry concealed, there are so many personal factors and decisions that come into play that are unique to you and your lifestyle," said Toomer. "With this in mind, we wanted to introduce not only concealed carry-specific pieces, but also complementing activewear and lifestyle clothing so you can really make the collection work with your carry preferences. You can wear our joggers or leggings with the Alexo-designed integrated holsters, or you can use any of our tops, jackets or sweatshirts for additional concealment with the holster set-up that works best for you," she explained.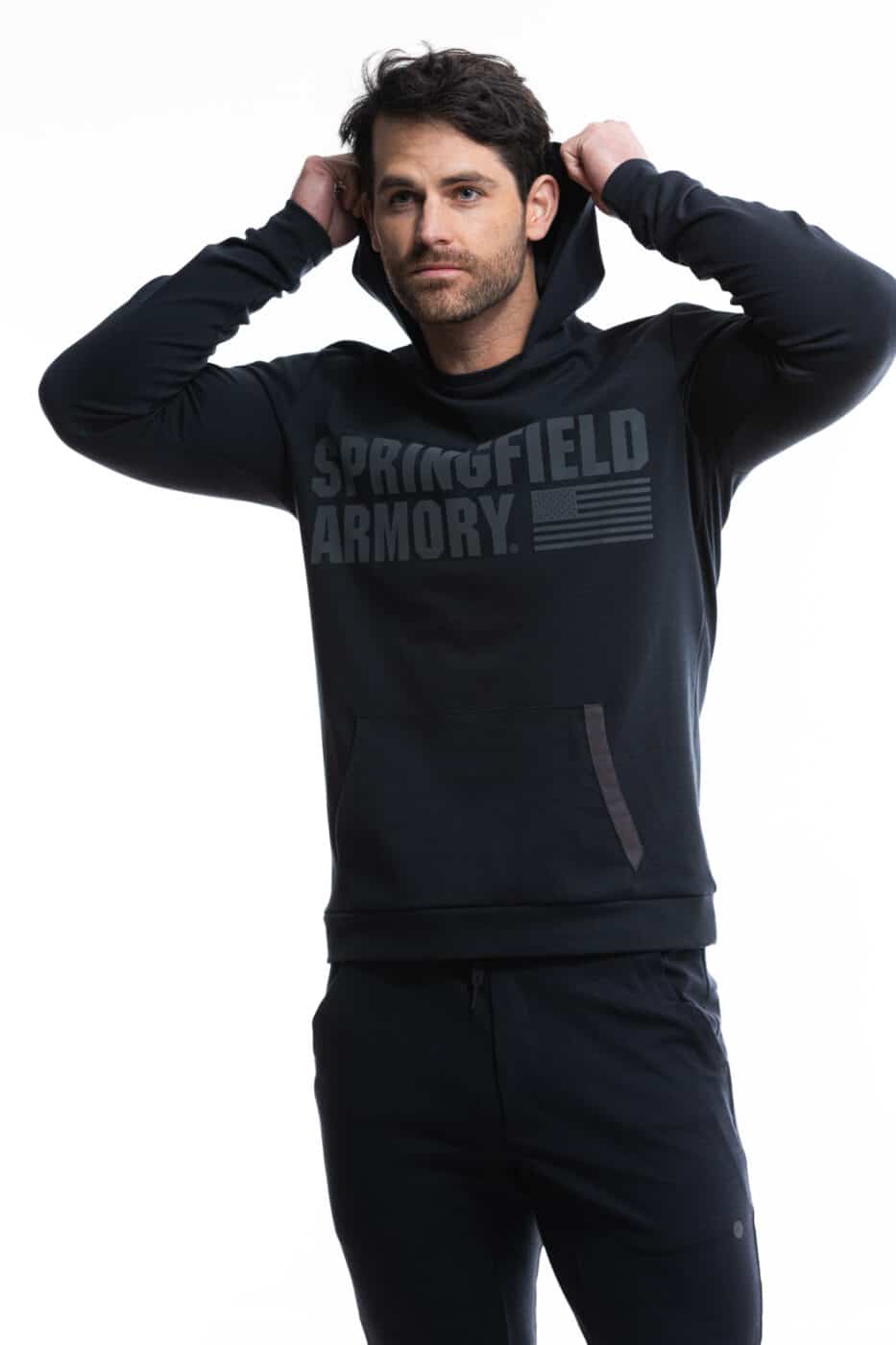 "This isn't activewear. It's readywear," said Robbins. "Whether you carry on a daily basis or not at all, or you just want to wear a brand that supports your freedom and your lifestyle, this apparel is for you. I'm excited that this collection is ready to meet the needs of those who live their lives on the go and want to be prepared."
Conclusion
I could not be more excited about this new effort between Alexo Athletica and Springfield Armory. It looks to be a promising relationship between the two companies. If you are looking to enhance your everyday carry wardrobe, be sure to check out the Alexo Athletica x Springfield Armory collection. I'm certain you'll find something you'll love. I know I did!
Editor's Note: Please be sure to check out The Armory Life Forum, where you can comment about our daily articles, as well as just talk guns and gear. Click the "Go To Forum Thread" link below to jump in!
Join the Discussion
Featured in this article
Continue Reading
Did you enjoy this article?
91