Conveniently, we here at GunSpot we have a team member who is a seasoned precision shooter. Grant LaVelle, our chief instructor, used to do PRS competition during his Marine Corps days.
Why, might you ask, does that matter? Well, it's because we just got our hands on some precision rifle gear from Armageddon Gear. So, we decided to head out to the range and test it out along with Springfield Armory M1A Loaded Precision in 6.5 Creedmoor.
Top Gear
Here is our breakdown of some of Armageddon Gear's precision rifle shooting equipment.
Precision Rifle Case: What can I say, it's a rifle case and it's a good one. I do have some noteworthy mentions, though. First of all, this rifle case comes in several colors and two sizes — either 52" or 58" in total length. That gives this case the ability to hold most precision rifles, even with a suppressor attached. This case does have .5" padding through it, which is great because precision rifles and optics are very expensive so that extra protection is appreciated.
This case comes in multiple colors, sporting all your tactical favorites like green, coyote brown, multicam and of course, black. All in all, it's a very solid bag that will protect your rifle and has space for a suppressor.
Precision Rifle Sling: We used the precision rifle sling with the Loaded M1A in 6.5 Creedmoor. This M1A is a great rifle and the loaded series has an Archangel stock equipped with QD mounts, which made it perfect for getting a sling on this gun.
The Precision Rifle sling, like nearly everything on Armageddon Gear's website, comes in several colors and customization options. The sling has a built-in arm band that lets you cinch the rifle down and use it to keep the rifle more still. The sling also has a bungie section that helps you carry those heavy precision rifles comfortably. This sling is great for precision rifle shooting and would honestly be a perfect hunting sling as well.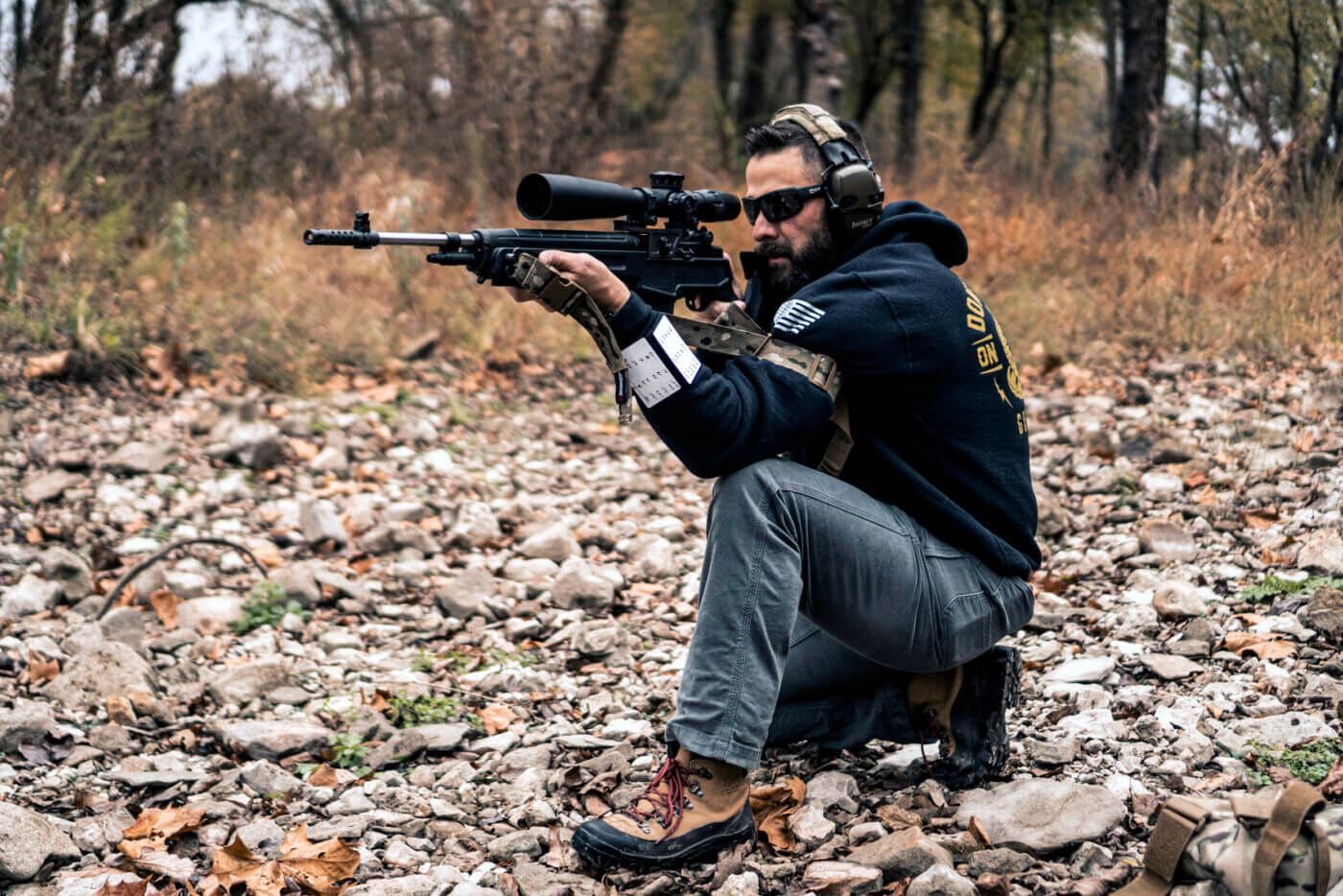 Game Changer™ Support Bag: The Game Changer Support Bag from Armageddon Gear is something that competition and precision shooters will love. It's a pliable bag that straps to the front of your rifle in place of a bipod so that you can be steady and shoot off of fence posts, gates, railing, trees, you name it. This thing is sure to steady you up for the perfect shot. We were able to set the bag on a fence porch railing and shoot targets at over 500 yards.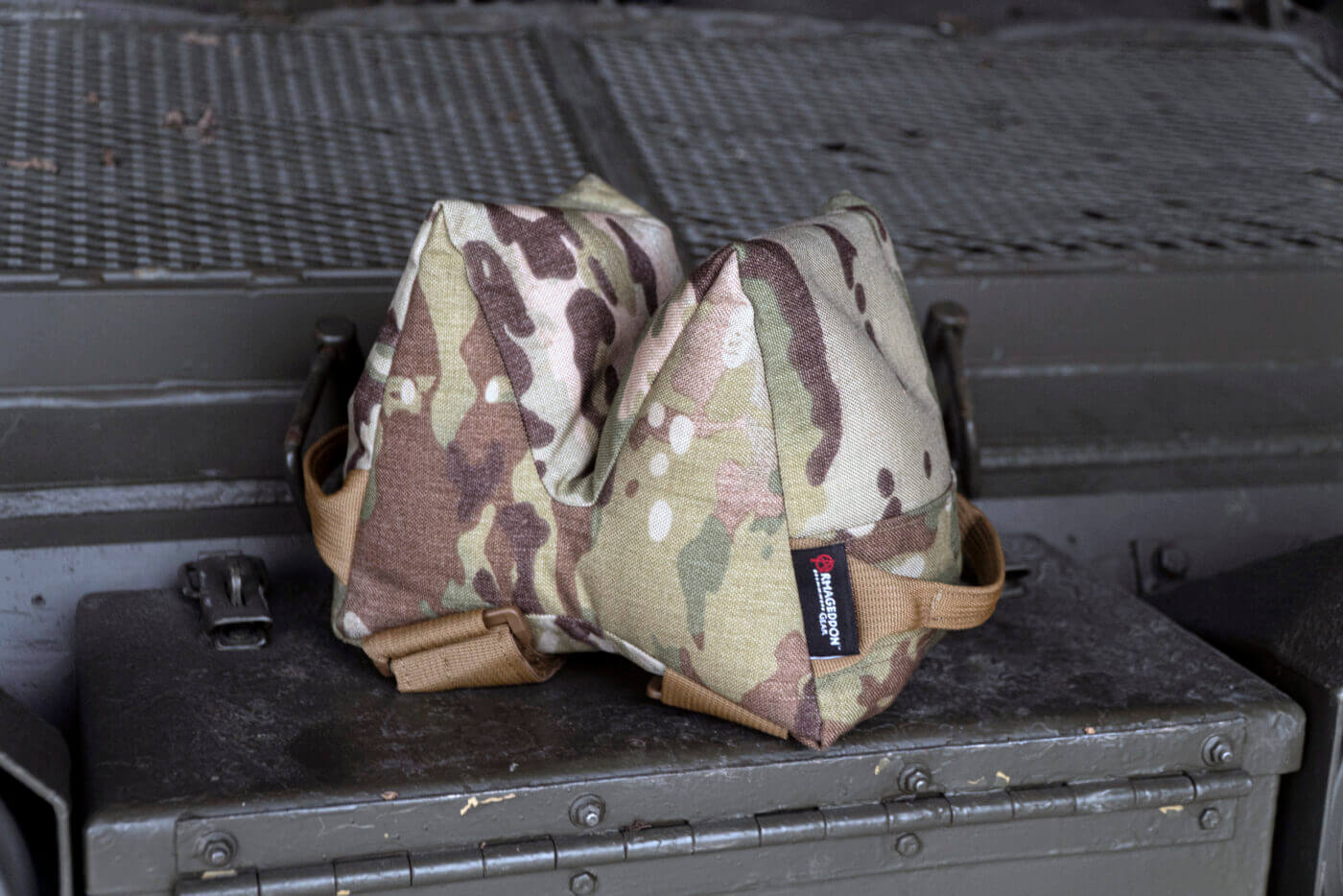 This bag is sure to live up to its name for a precision shooter — it's a game changer. In a practical sense, I could see this bag being beneficial for a rancher who might have a predator problem and needs to be able to take some long-distance shots on coyotes or wolves.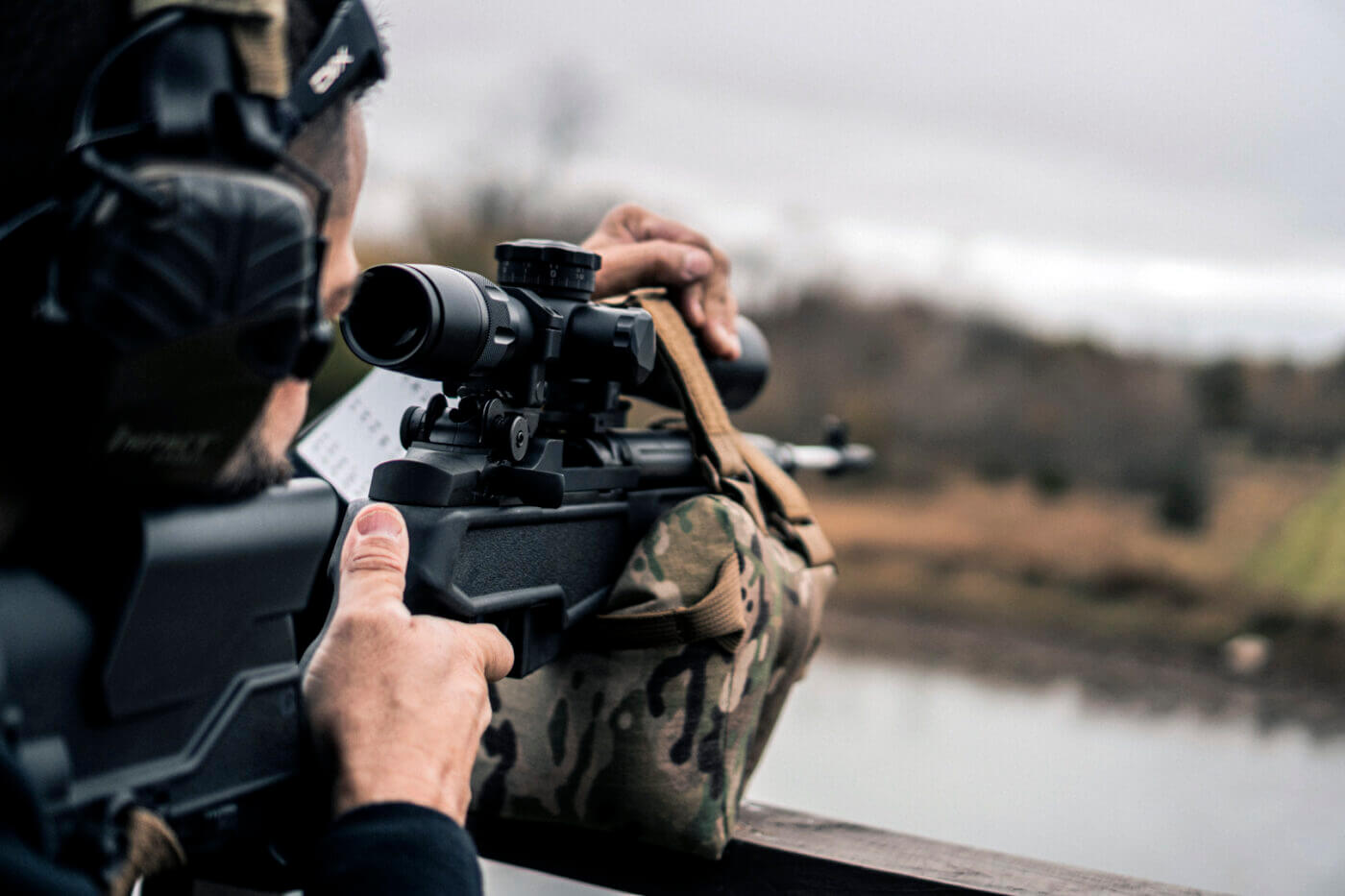 Competition Data Armband: The next item was 100% designed for competition shooters. The Armageddon gear Competition Data Armband is a very high-quality band. The armband itself has velcro around it so that you can stick your cards, too.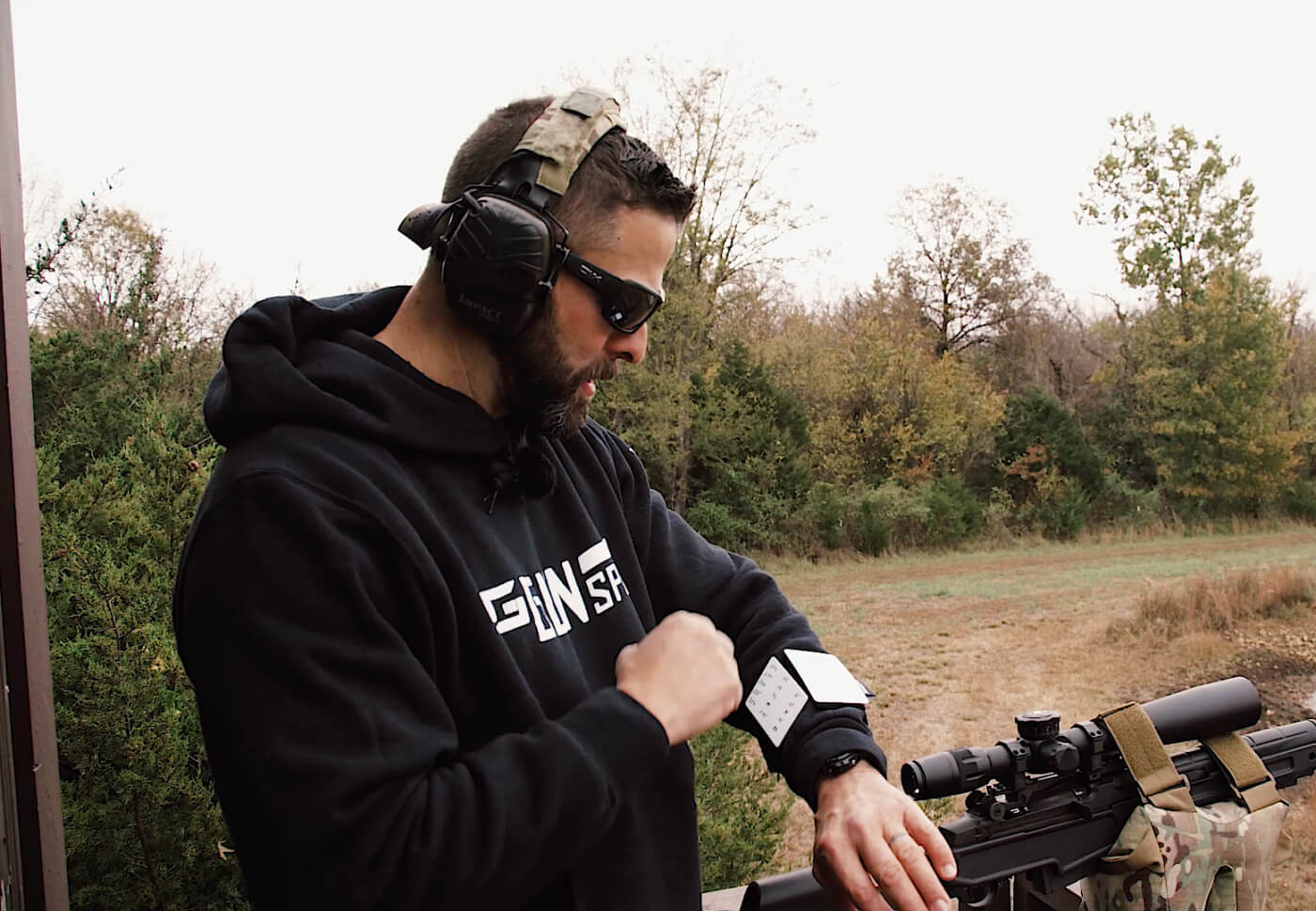 The band comes with two plastic cards that can be written on with permanent markers. These cards can be used to write down notes, scope DOPE and scores. To erase your writing and start over, just use an alcohol pen or wipe it clean. Your writing on these cards will hold up very well. We ran this band all day through the woods at several locations and the writing never came off until we purposely wiped it off with alcohol.
Ultralight Shooting Mat: The Ultralight Shooting Mat from Armageddon Gear is a compact and easy-to-use shooting mat that can roll up into a tightly packed self-contained bundle. Tough and durable, it's also comfortable with 1/8″ foam padding built in. Weight is a mere 1.9 lbs.
Conclusion
Armageddon Gear makes some very nice and useful gear. If you're a precision shooter, I recommend you check out these five items. Armageddon Gear does have many other options on their website, and if you're like me you will be happy to know it is all made right here in the good 'ol USA.
To test out the Armageddon Gear we used a Loaded M1A in 6.5 Creedmoor and the US Optics FDN25X 5-25x52mm scope mounted with 34mm scope rings from Badger Ordnance. For ammunition, we shot 120 grain ELD Match from Hornady that we got a great deal on at Rayzor's Edge Tactical in Joplin, Missouri.
Editor's Note: Be sure to check out The Armory Life Forum, where you can comment about our daily articles, as well as just talk guns and gear. Click the "Go To Forum Thread" link below to jump in!
Join the Discussion
Featured in this video
Continue Reading
Did you enjoy this video?
81