GSL Technology
GT-MAG Review
January 2nd, 2022
6 minute read
I began dabbling in hunting about four years ago. It was something I knew absolutely nothing about, but I had always wanted to learn. I was lucky enough to have some friends that had hunted to sort of guide me a bit to get me started. I picked up a rifle, scope, ammo and some camouflage and headed to the woods with friends to learn and hopefully shoot my first deer.
Unfortunately, I didn't see a damn thing that year, but one of my friends did have some luck and took a small buck on the opposite end of the 40 acres we were hunting. All I remember from that first hunt was everyone constantly talking about being super quiet the entire time, but then my buddy fired his .30-06 rifle from about 35 acres away and the sound resonated throughout the woods like the shot was right next to me.
I remember hearing all the shots from the state land miles away throughout the day as well. You are trying to be so quiet all day and night while hunting, why the heck do the rifles have to be so loud and ruin the hunt of those around you when you get lucky enough to harvest an animal?
Normally you don't have time to put on ear protection when that big buck walks out in front of you, so you get to listen to the ringing in your ears the entire time you are field dressing your harvest.
Well, luckily there is a solution to these problems: a suppressor.
The Solution
When I picked up my new Springfield Waypoint in 6.5 Creedmoor to hunt with, I had every intention of running it suppressed. I started looking at cans from different companies. Searching for the perfect option for my rifle I finally landed on the GSL Technology GT-MAG suppressor. (Learn more about GSL Technology here.)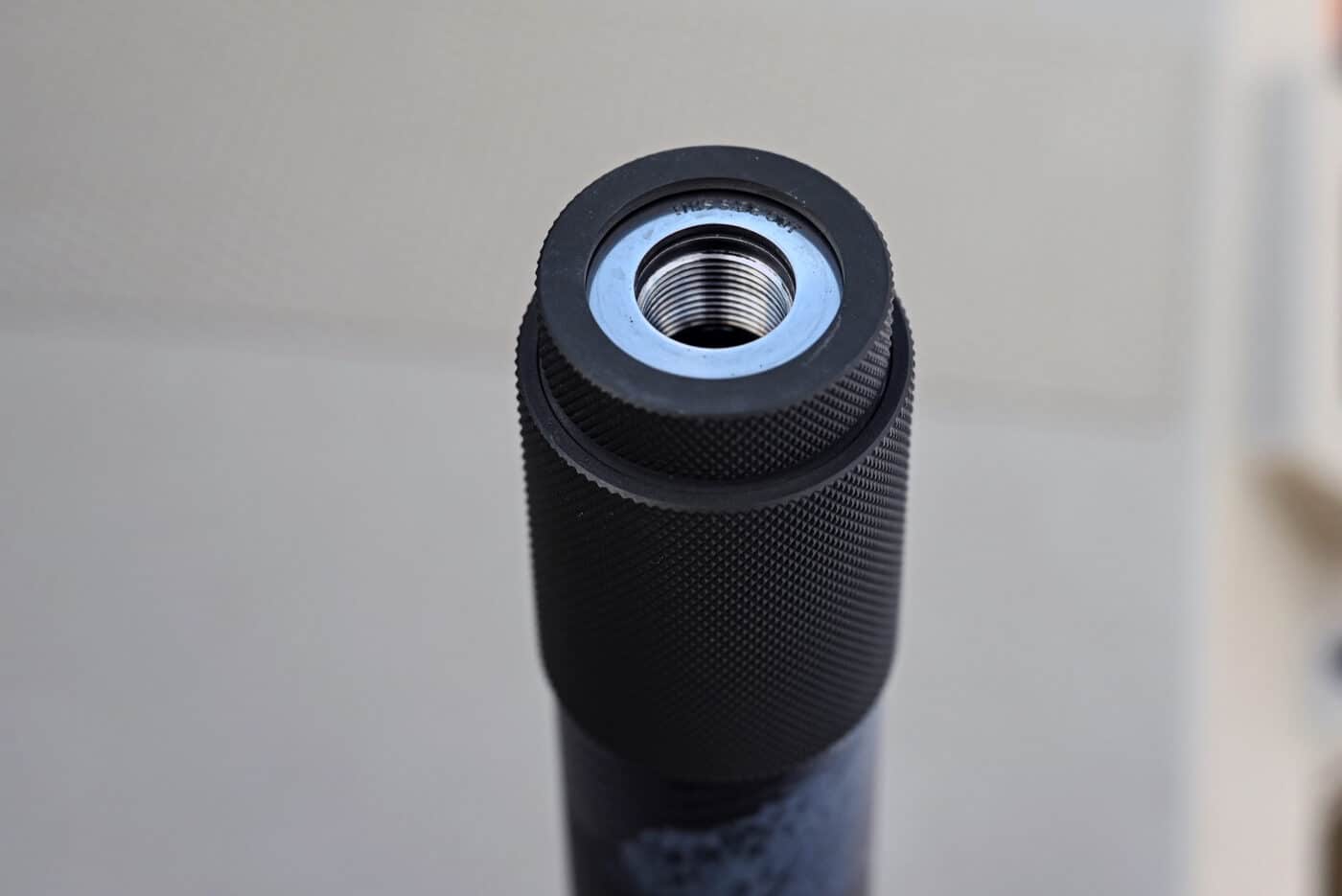 GSL Technology offers features that no one else on the market offers, plus the history behind the name made my choice very easy. The GT-MAG is an all-titanium constructed suppressor that comes standard with GSL's patented suppressor retention system to keep the suppressor from backing off during operation. No muzzle devices, no special flanges, no tools needed. The GT-MAG simply screws on the end of your barrel and locks in place.
The suppressor weighs in at only 17.3 oz. It has a total length of 8.8". The can is only about an inch and a half in diameter as well, making it the perfect size and weight for most rifles. GSL uses a standard 5/8 – 24 thread pattern and can be set up to meet each customer's specific requirements. Caliber options include but are not limited to, .300 Win Mag, .350 Legend, .270 Win., 6.5CM, 6.8mm, .224 Valkyrie, .22-250, 7mm, .25-06, 6mm CM, 6mm ARC, 6GT, and many others.
In Practice
Paired with my brand-new Waypoint, I saw around a 30-decibel sound reduction, reduced recoil, and a more balanced overall feel. Obviously, I noticed the fact that I didn't have to worry about ear protection anymore in the blind and was able to achieve better groups at pretty much any distance as well.
The one big feature that really sold me on the GSL GT-MAG over all the other suppressors on the market I could have picked was the fact that I was able to order it directly in the caliber I was shooting. My suppressor is a dedicated 6.5 Creedmoor suppressor. This is not a multi-caliber can like other companies offer. However, GSL does offer that option as well. Trust me, I have been eyeing that multi-caliber suppressor model for a while now as well.
Tuning It Up
I didn't even shoot my can when I picked it up before I decided to take it one step further. I called up my friends at Odin's Workshop in Keego Harbor, Michigan. All I wanted to do was make the suppressor match the Waypoint a little better since the Waypoint was decked out in the Evergreen Camo.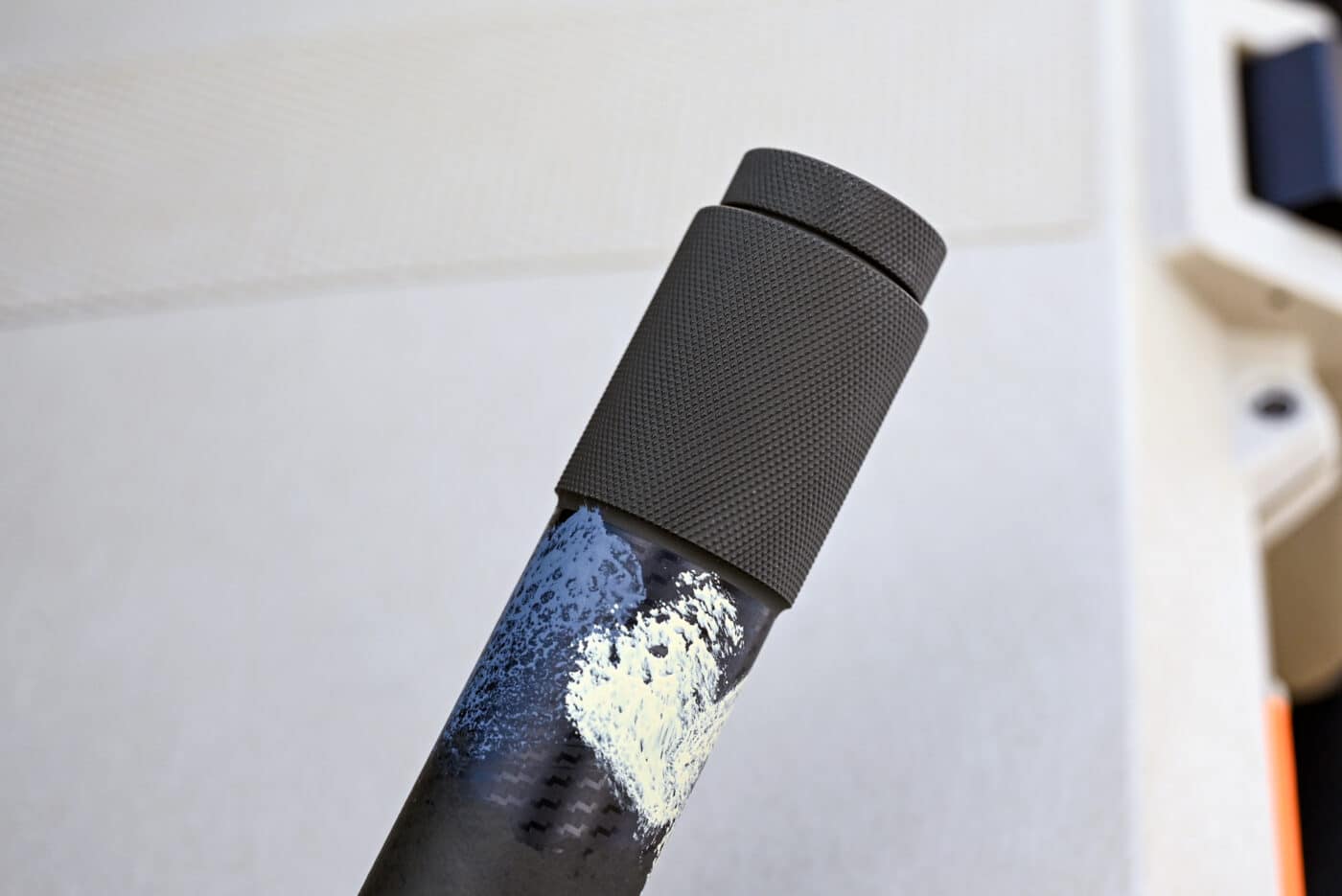 I originally had the idea to just make the can the same dark green as all the steel parts of the Waypoint. Blast the factory high heat black Cerakote off my GT-MAG and make it green. Simple, yet effective.
Well, James, who is the owner of Odin's Workshop, had a different idea. He called me up after I dropped off my GT-MAG and said he had an idea and wanted me to bring the Waypoint to the shop. I headed to the shop with my gun to hear about it. James wanted to match the gun better than just the green color and came up with a custom carbon fiber pattern that complements the carbon fiber of the Waypoint. He would then blot the same evergreen camo pattern that Springfield puts on the stock over his carbon fiber pattern he would lay down on the can.
I was blown away with the idea and without hesitation gave him the go-ahead. A few days later I was told to come pick everything up. I walked into the shop to see my rifle set up on the counter with a perfectly matched suppressor threaded on the front. This was not my first time working with Odin's Workshop and, like always, I was blown away with the incredible work Odin's Workshop did on my project.
GT-MAG Specifications
Here are the specs on the GT-MAG I tested:
Caliber: Custom
Sound Reduction: 28 dB
Length: 8.8″
Diameter: 1.50″
Weight: 17.3 oz.
Materials: Titanium
Finish: High Temperature Cerakote
Mount: 5/8 – 24 Thread
Target Crown on Muzzle
Range Time
Immediately, I headed to the range to break the new gun in. After shooting about 25 rounds through the barrel unsuppressed with a friend spotting while I sighted it in, I decided it was time to test out the GT-MAG.
I pulled the now one-of-a-kind suppressor out of my case, threaded it on and I fired one shot, immediately removing my EarPro after and laughing with excitement. I was in awe of how quiet the suppressor was and how much better I was shooting because of it.
After verifying the suppressor did nothing but improve accuracy, I was convinced that this combination is the only way to hunt or shoot anymore for that matter. I was absolutely blown away with the performance of the GT-MAG. It is not the most inexpensive can on the market but is worth every penny if you ask me. For an MSRP of $1,080, this 100% American-made suppressor would be my top choice every day of the week for all my hunting rifles or long-range precision rifles.
The GT-MAG from GSL Technology would easily go up against any similar suppressor on the market and come out on top in my humble opinion.
Editor's Note: Please be sure to check out The Armory Life Forum, where you can comment about our daily articles, as well as just talk guns and gear. Click the "Go To Forum Thread" link below to jump in and discuss this article and much more!
Join the Discussion
Featured in this article
Continue Reading
Did you enjoy this article?
37